30 Apr
Jimmy Ng – La Casa Cubana / Singapore
April 2007
It's always a great pleasure to be back in Singapore, my Asian living room, and even more so when I am invited to pull up a chair at "La Casa Cubana" and share a cigar and a good time with Jimmy and his loyal patrons and friends.
This is what I did yet again – and here's some fine, rare old and new cigars, courtesy of Jimmy who gave both Inge and me a grand tour of the Casa and the adjoining private Lounges.
Enjoy the pictures.
Thank you, Jimmy !
Update 02. January 2008 :
A new Picture Gallery "Singapore – Jimmy's Treasures – Part Two" has been added.
Update 30. September 2007 :
Jimmy's Cigar Lounge has been featured in "American Public Media" Morning Marketplace Report, 28.Sept. 2007.
The Article can be read below the pictures at the End of this report –  or by clicking this Link :
http://marketplace.publicradio.org/display/web/2007/09/28/when_a_cigar_is_more_than_a_smoke/
Enjoy !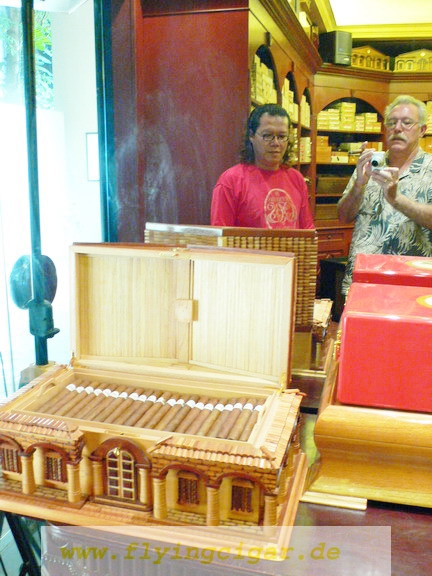 Millennium Cigars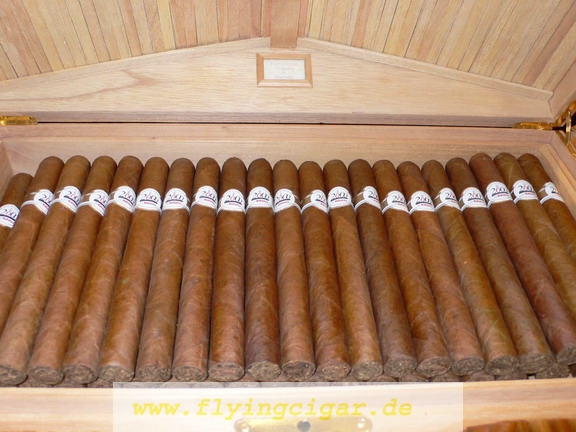 Millennium Cigars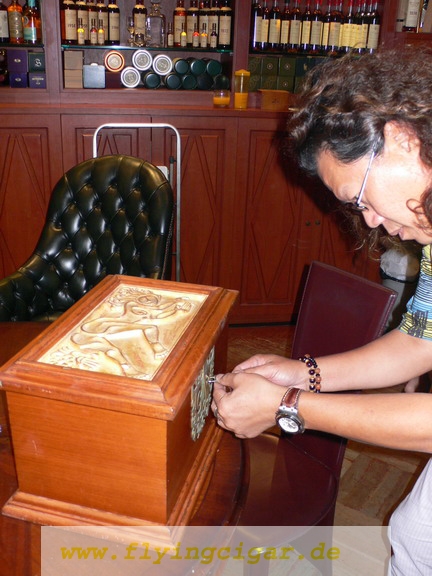 Guayasamin Humidor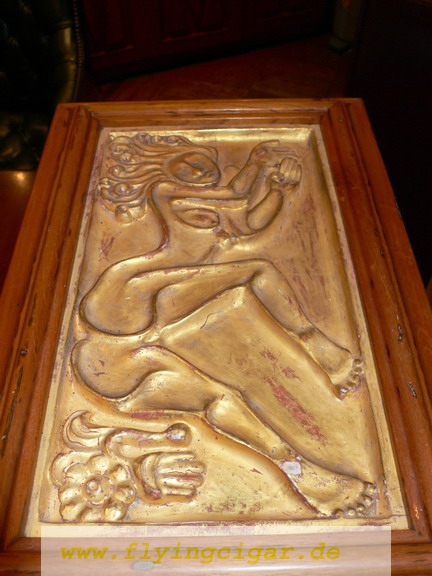 Guayasamin Humidor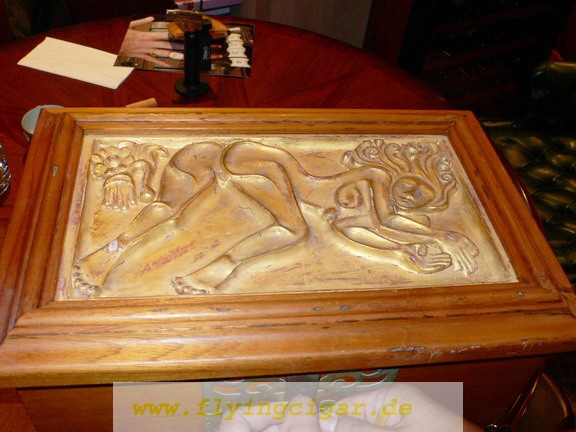 Guayasamin Humidor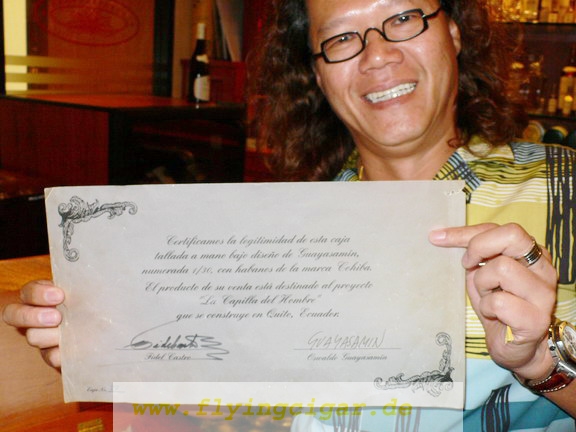 Guayasamin Humidor Certificate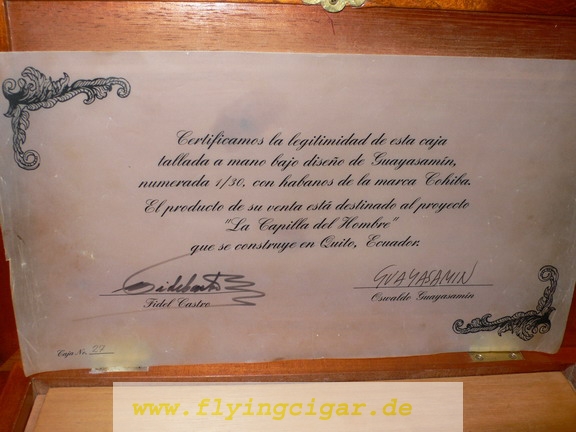 Guayasamin Humidor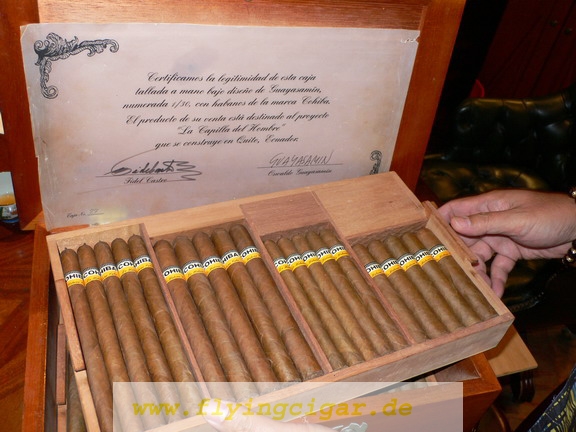 Guayasamin Humidor
Guayasamin Humidor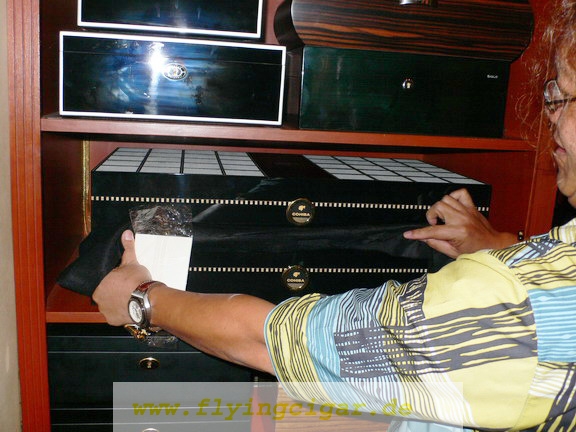 Cohiba Behike Humidors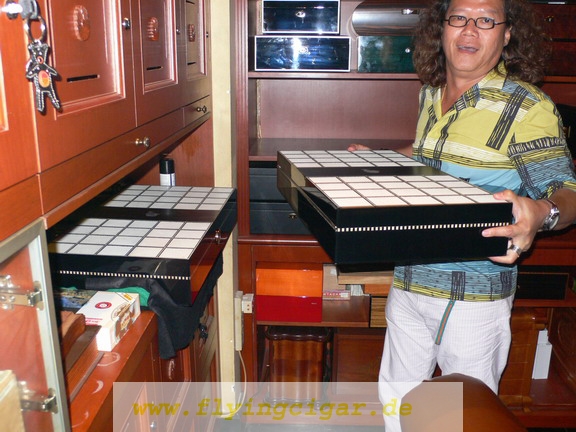 Cohiba Behike Humidors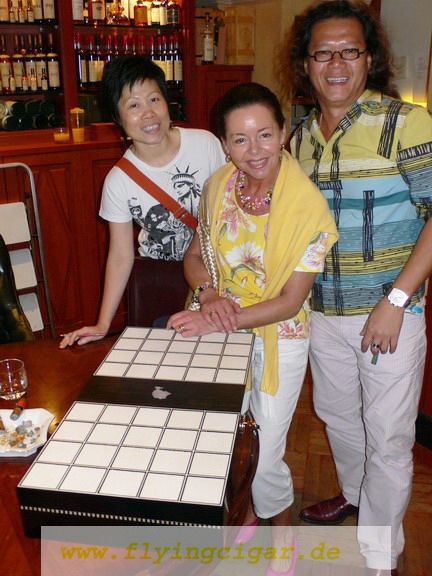 Cohiba Behike Humidor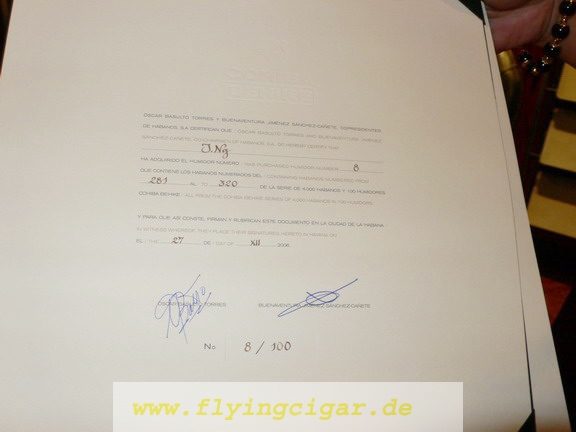 Cohiba Behike Humidor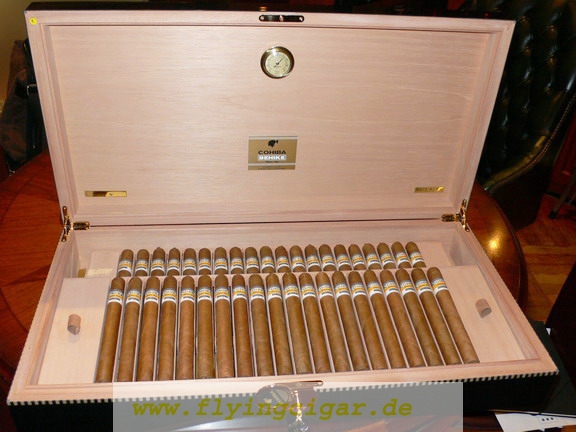 Cohiba Behike Humidor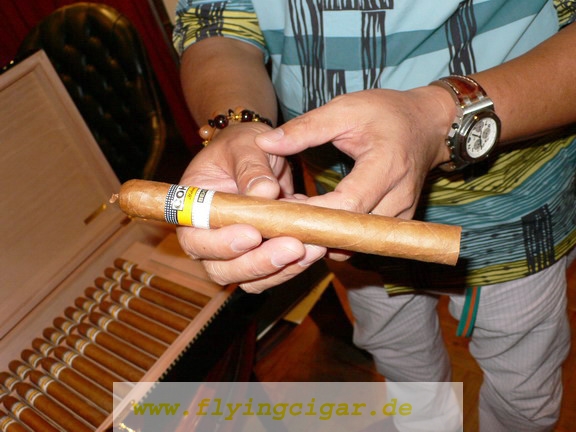 Cohiba Behike Humidor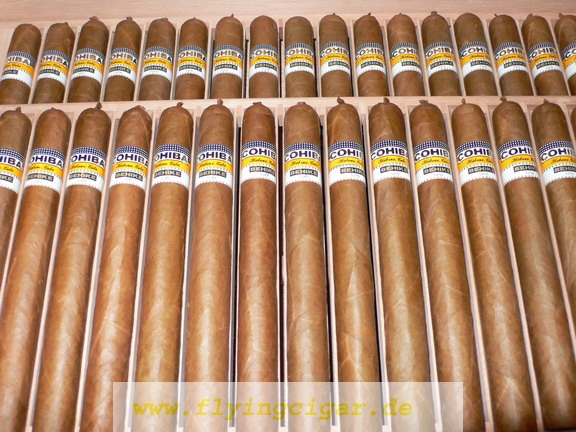 Cohiba Behike Humidor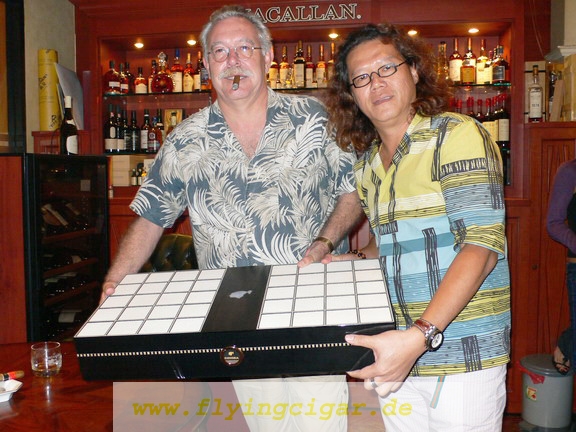 Cohiba Behike Humidor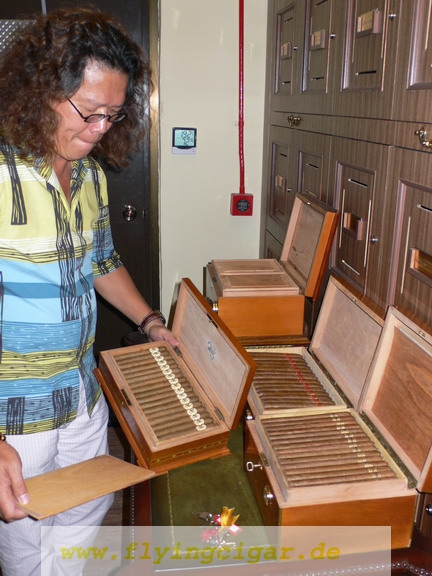 Cubatabaco 25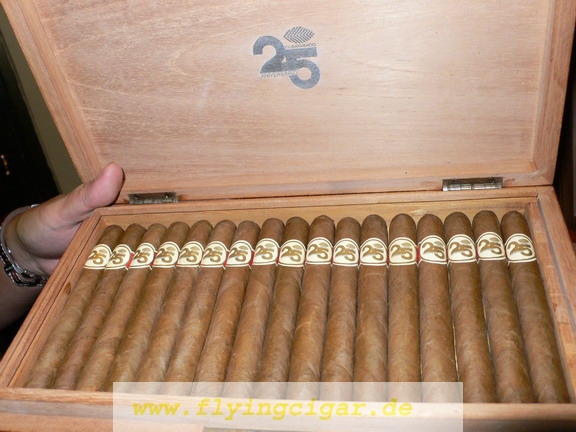 Cubatabaco 25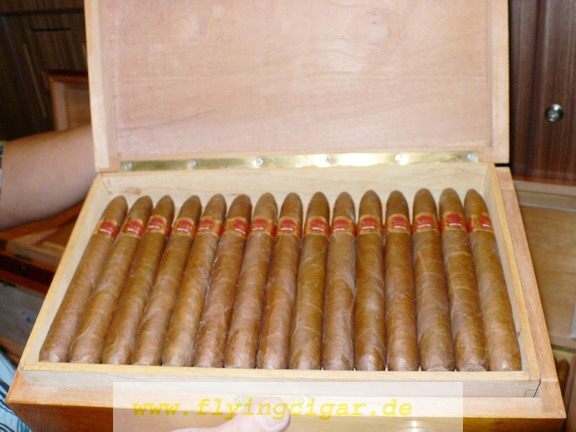 Cuaba Salomones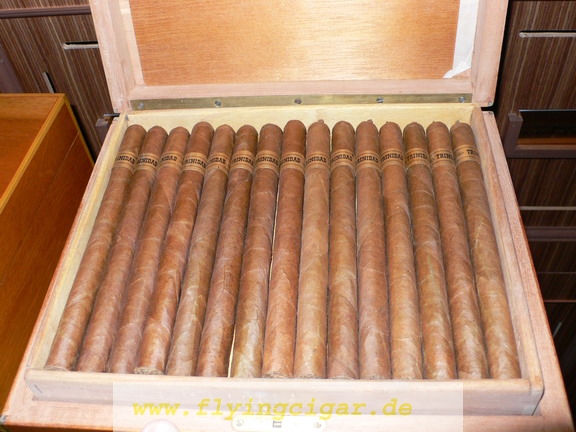 Trinidad Lanceros
Trinidad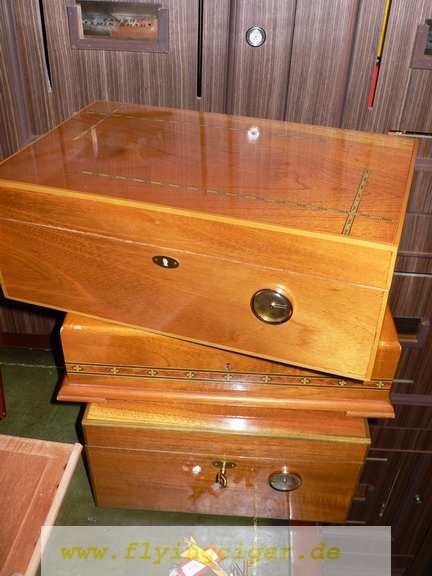 Humidors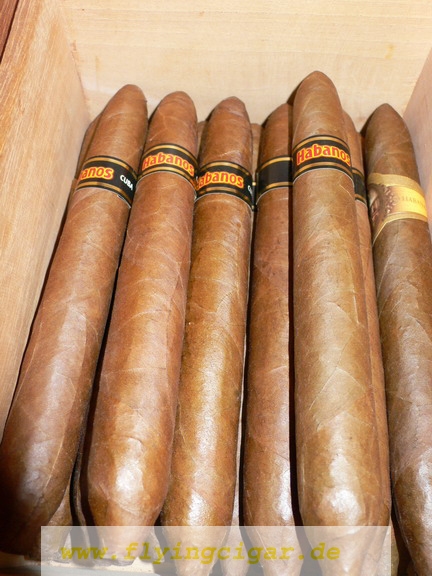 Salomones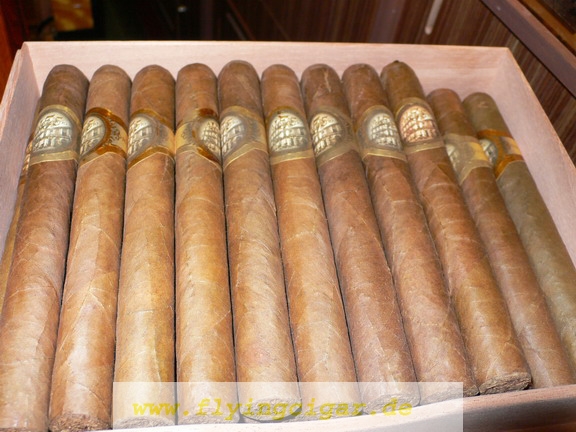 Partagas 155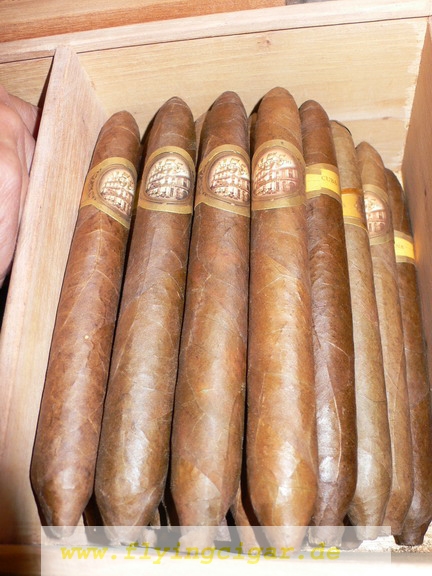 Partagas 155
Partagas 155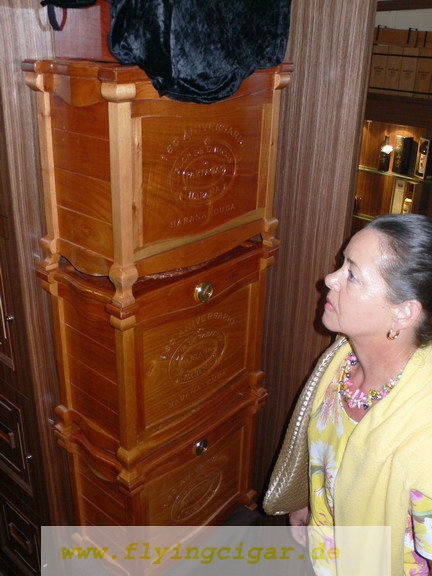 Inge & Partagas 160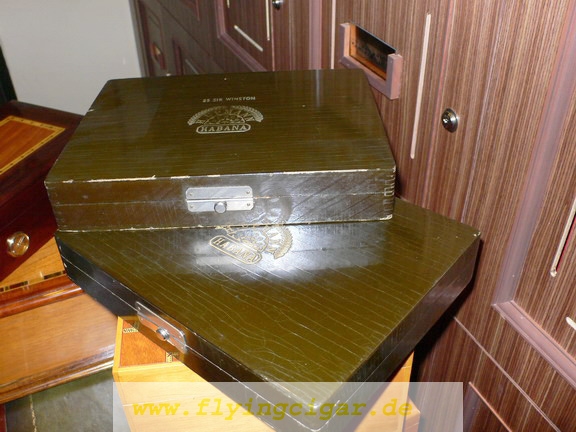 H.Upmann Sir Winston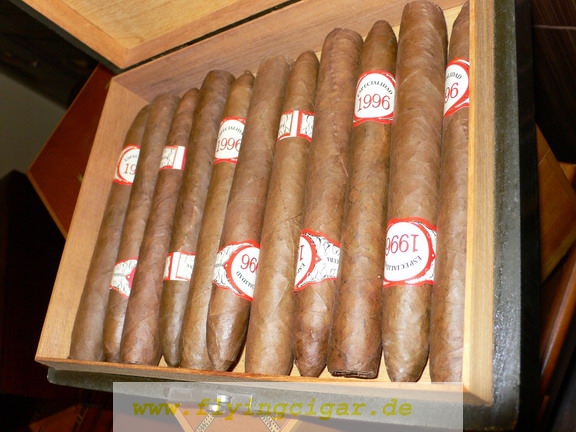 Salomones II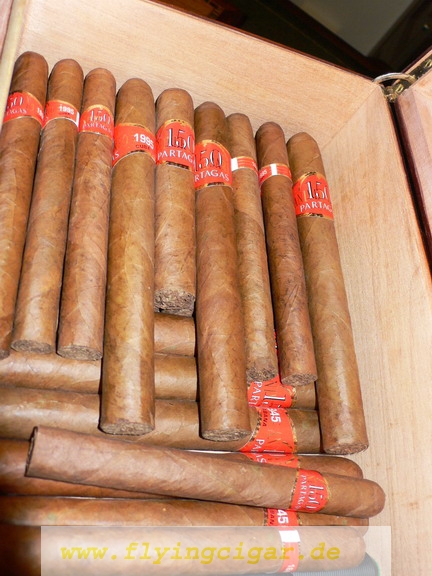 Partagas 150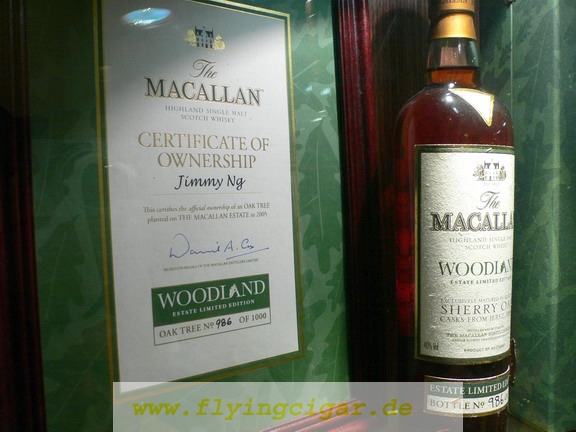 The Macallan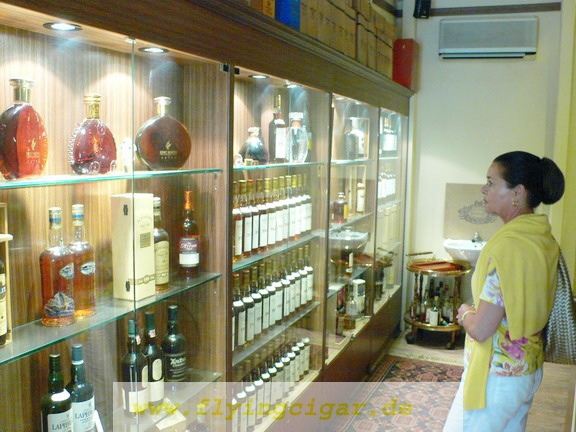 Inge admires the Malt selection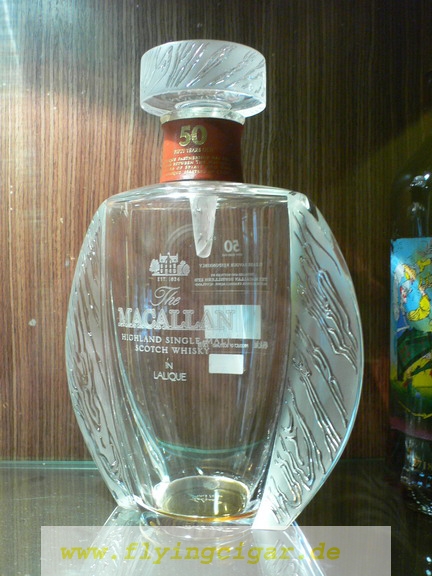 The Macallan
The Macallan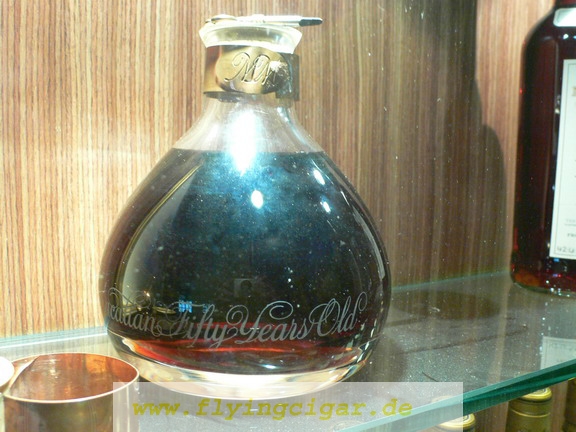 The Macallan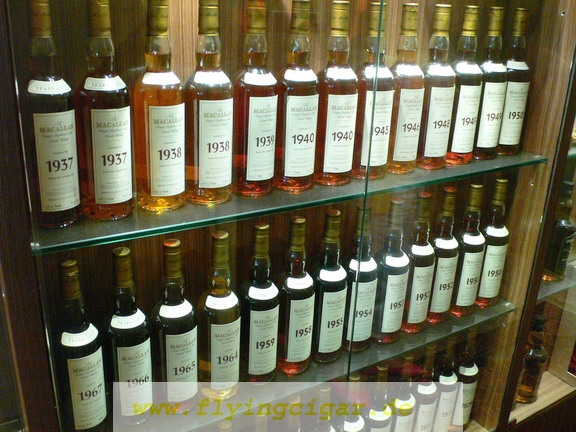 The Macallan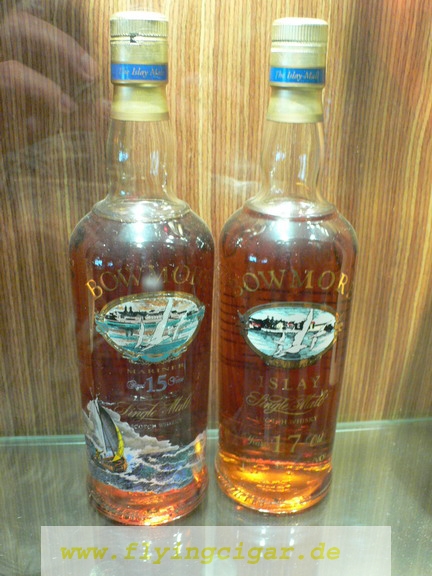 Bowmore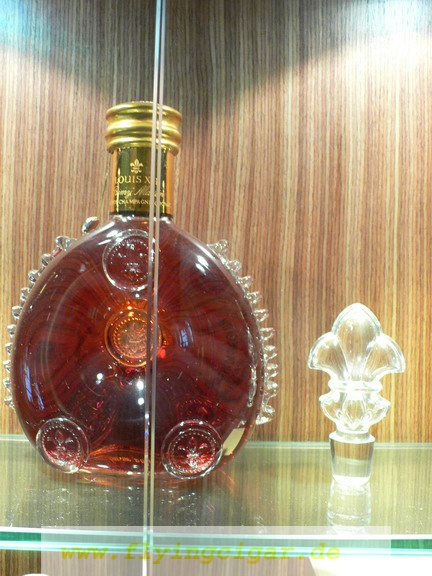 Remy Louis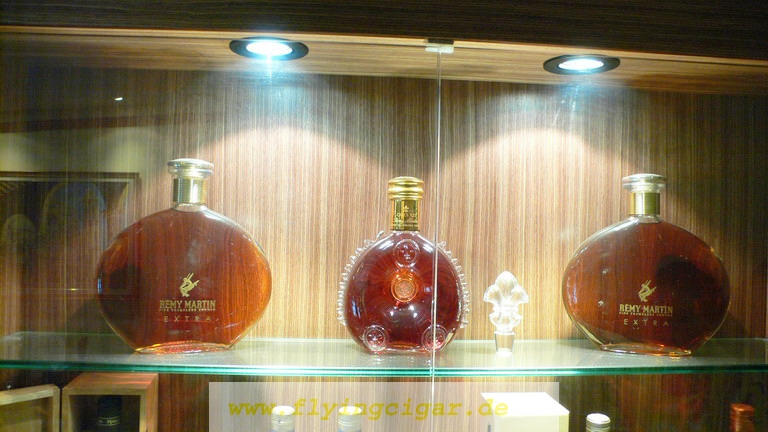 Trois Mervilles
When a cigar is more than a smoke

Friday, September 28, 2007
Rachel Louise Snyder gets a crash course in the secret world of the ultimate cigar aficianado, with a visit to Jimmy Ng's exclusive cigar lounge located somewhere in the Regent Hotel in Singapore. Getting into the club isn't a question of wealth — you've got to know Jimmy…
KAI RYSSDAL: American consumers clearly don't give a hoot what Alan Greenspan says — looming recession or not, we bumped our personal spending up more than half a percent last month.
The Commerce Department said this morning we're spending money at a rate that we haven't seen since late spring. And it's not just us: In Singapore, decadent consumption is quickly becoming the cornerstone of a booming economy.
Rents there are up as much as 50 percent, multi-million-dollar condos are gobbled up by foreign investors, and Singapore has now passed New York as one of the world's most expensive cities.
Along with that boom comes a crop of goods geared toward those in the highest echelons. Rachel Louise Snyder reports on one such symbol of excess.
RACHEL LOUISE SNYDER: They call it the most expensive cigar in history:
JIMMY NG: Cohiba Behike.
And I'm standing in the only place you can buy it in Singapore, with Jimmy Ng, who calls himself the cigar man. Only 100 boxes of 40 Behike cigars each were made, all rolled by a woman in Havana named Norma Fernandez, who certifies each box. The total number of Behike boxes to make it to the Asian continent is a whopping four — the other three are in Hong Kong.
SNYDER: And what did you sell this box for?
NG: I sold it for 85 last week.
SNYDER: Sing dollars, right?
NG: Sing… which is about $55,000 U.S.
The humidor is made of ebony, bone and snakeskin. Jimmy holds it like an oversized diamond — which it sort of is.
Kris is a regular here:
KRIS: TVery few entrepreneurs are as good as he is at identifying a specific niche market. He has taken cigar smoking and the whole world of cigars and actually built it into a club.
To be accurate, the Behike, made by Cohiba, is the most expensive new cigar in history. Jimmy, half-smoked cigar in hand, shows me another one that sells for $90,000.
SNYDER: Is this Fidel Castro's signature that I'm looking at?
NG: Yes, yes that's Fidel Castro's signature. Usually the signature commands 80 percent more.
Even without Fidel's signature, the sale of Cohibas is brisk — but fakes abound. Thanks to the U.S. embargo against Cuba, Americans who drop wads of cash for the real deal are getting ripped off.
Even the Americans who go to Cuba are getting fakes, because Cohibas command such high prices that Cuba exports them — all of them.
NG: Everyone claims they have Cohiba, but they're all fake.
Jimmy talks about cigars like art dealers talk about Modigliani.
NG: It's all in the heart — I like to sell cigars to people who know about cigars, not come in with a lot of money. I won't even show them my rare cigars. These cigars are meant for people, they're waiting for the right owner.
In fact, his club doesn't even have a name or an address. All I can say is that it's connected to the Regent Hotel.
NG: I like to keep this place as discrete, undisturbed. You need to prove you are a good-character customer, and then my staff will introduce you to my world.
Apparently, my character ekes by:
NG: Do you smoke?
SNYDER: Do I smoke? I'm American — of course not.
NG: If you smoke, then I give you a behike later.
SNYDER: That was a trick question!
I guess you'd say I was close, but no… Okay. Sorry. We go into the elegant smoking room, decorated with Cuban paintings, black ceilings and low lights. A VIP room next door holds cigars so rare it's insured for three million bucks.
To get in to that room, you need to be royal family, multimillionaires, big guys in Asia — guys not like Kris, who's smoking a…
KRIS: Sancho Panza, $15.
Like me, he ekes by on character, too.
KRIS: When you light a fine cigar, you don't want to use something as silly as a Zippo lighter or a match, because it has sulfur, which leaves a residue if you will. So what you do is you actually light the cedar and then you light your cigar with the cedar.
So until the embargo is lifted, Americans will just have to settle for fake Cohibas — or maybe take a trip to Asia. But like Kris says:
KRIS: To be a member of the club, you've got to know Jimmy.
In Singapore, this is Rachel Louise Snyder for Marketplace.
©2007 American Public Media
Copyright 04-2007 © Ninos Flying Cigar