10 Mar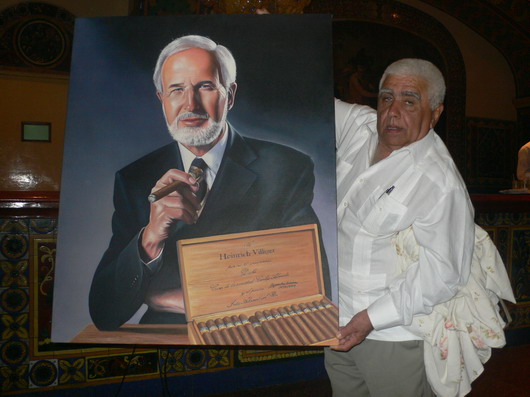 Painting for Mr Villiger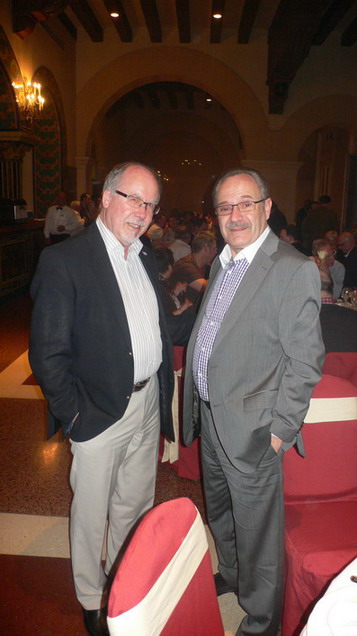 Urs Tanner, the outgoing Intertabak boss with Urs Portmann
Intertabak Dinner
The venue for this dinner was the former Centro Asturiano / Northern spanish cultural center, now the Museo de Arte Universal. An impressive building across the Park from the Teatro Nacional.
The 2 cigars offered were unbanded, unsmokable and quite tasteless in our consensus. Overall the quality standard was not as high as on previous dinners.
We had the chance to have a short chat with Mr Villiger who had just arrived in town and was presented a portrait on his 80-th birthday occasion.
Nino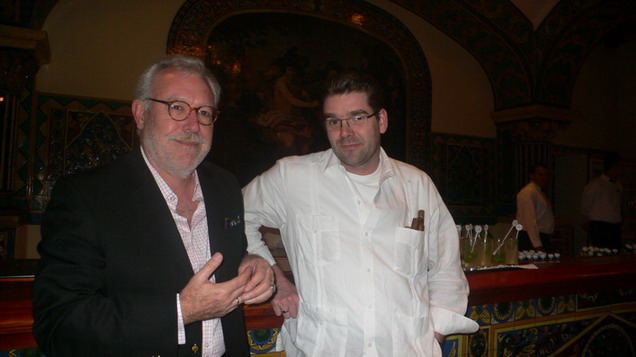 Always nice to meet Marc Andre, the German Humidor expert & manufacturer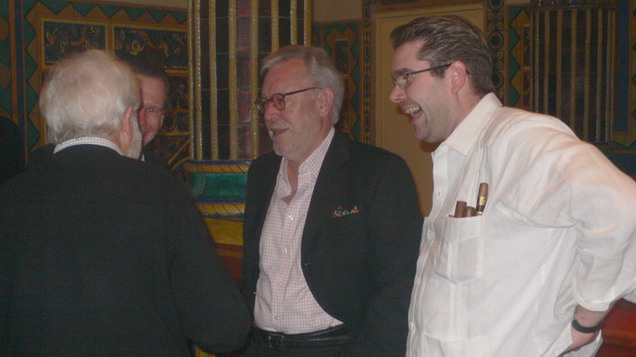 Chatting with Mr Villiger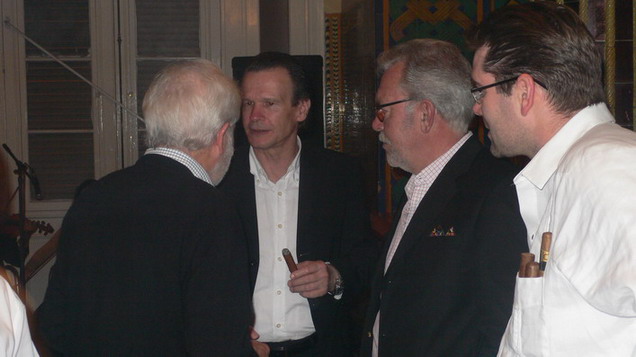 Chatting with Mr Villiger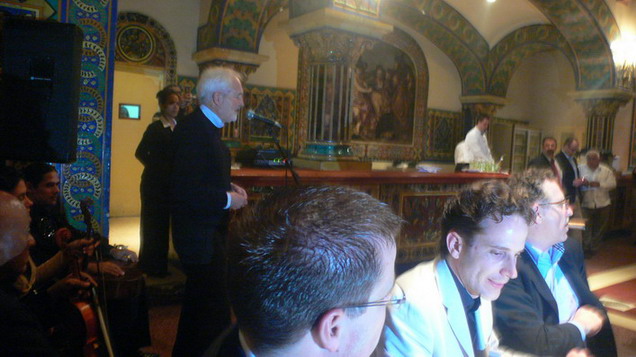 Mr Villiger – Thomas & Marc Portmann
Copyright 03-2010 © Ninos Flying Cigar