5 Mar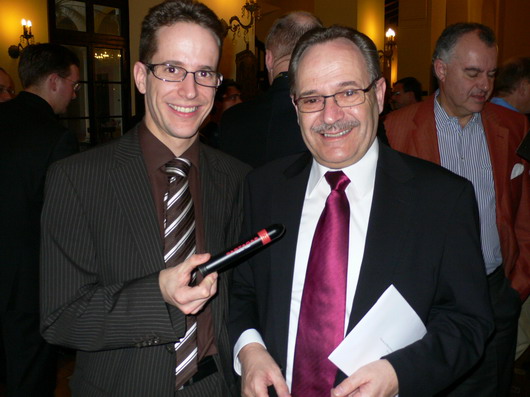 Marc & Urs Portmann mit P 2 Tubo / re. Prof. Eberle
X Festival del Habano 25.02.2008
Einige Fotos der Eröffnungsgala des X Festival del Habano im Theater Karl Marx, Havanna und der anschliessenden Feier im Havana Club.
—-
Some pictures of the Opening Gala X Festival del Habano at the Karl Marx Theater, Havana, and the Party at the Havana Club.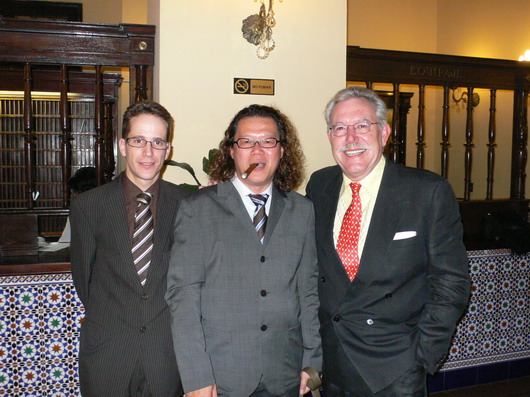 Jimmy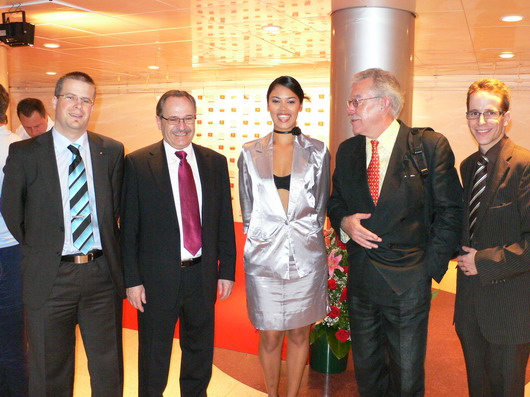 Gleiche Hostess – gleiche Gruppe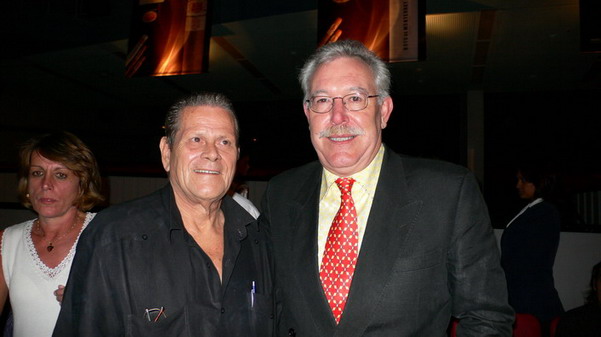 Adriano Martinez Rius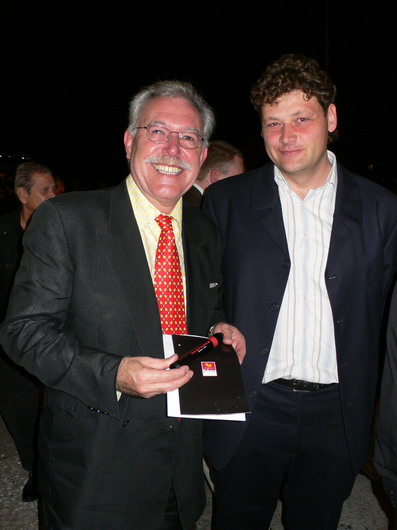 The Cigar Blog – Aficionado Hans Fischer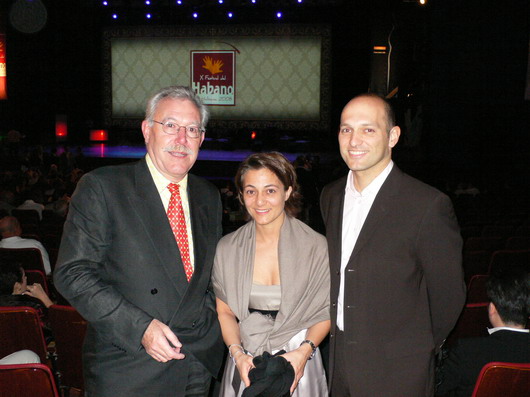 Patricia & Marc Benden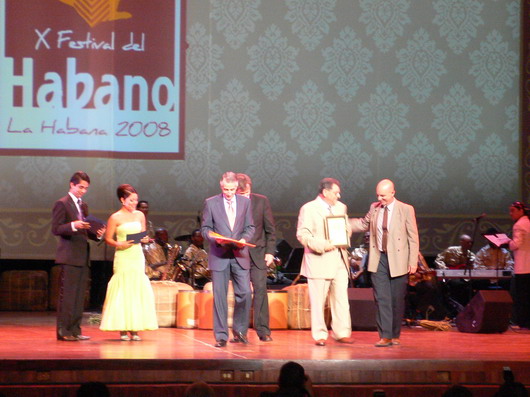 Habanos S.A. Management & ISO 9003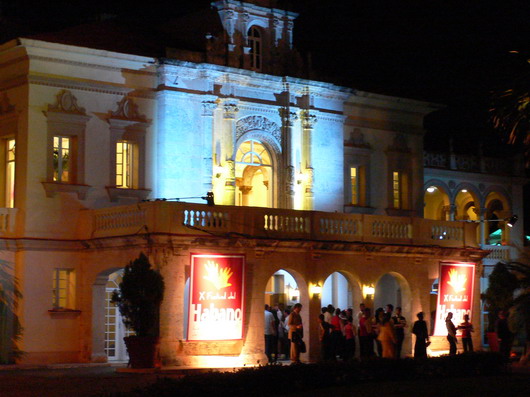 Club Habana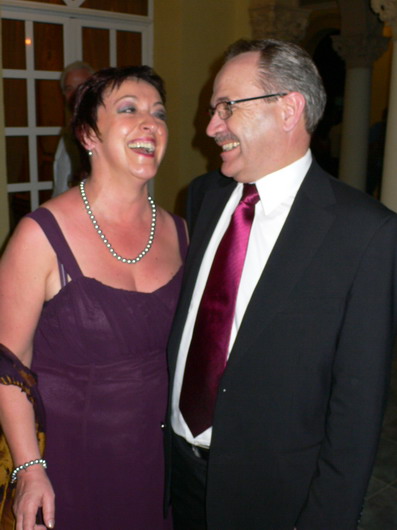 Frau Klever & Urs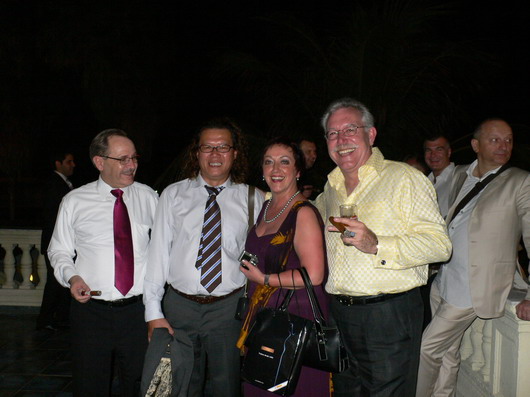 Lady & Tramps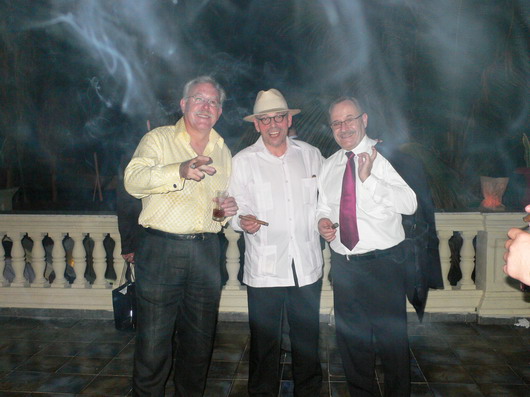 Stimmung, Umsatz, Gas gäwwe, länger leben : Ricci in Kuba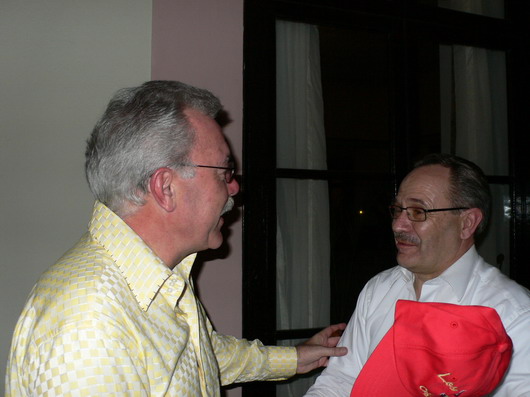 Danke für Alles, Urs !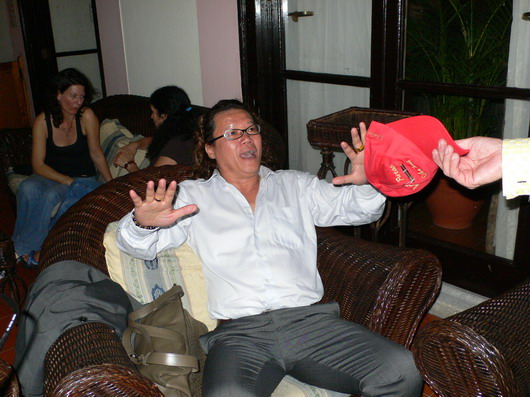 Cap promised, Jimmy !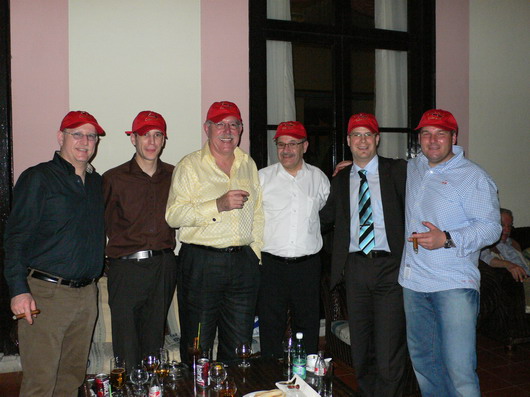 Gruppenfoto – Leider ohne Stocki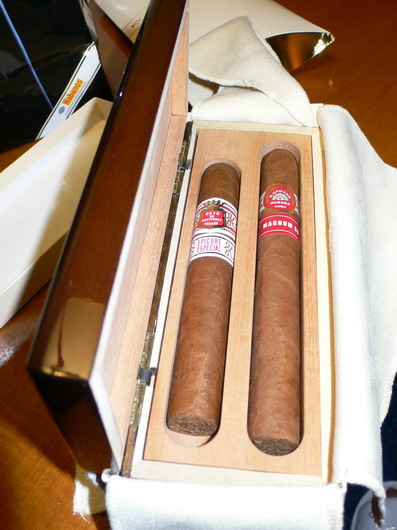 HdM Epicure Especial & H.Upmann Magnum 50
Copyright 03-2008 © Ninos Flying Cigar