14 Jun
Pol Roger SW 1999 by Andreas before the match
June 2012
Josef, our resident Dutch friend was ready to put on his Oranje shirt and play on the field for failing Robben & Co., but after watching the misery for the first half-time he preferred to go home and relax watching a movie.
We gathered yesterday for the pharmacy cigar meeting which happened to fall jointly with Germany's match vs. the Netherlands – always a hot game for both teams ( and nations … ).

The match was very good and the Germans deservedly won it, we had all expected more heat from the dutch side.

We shared some great beverages, smoked good cigars and had a fun evening.

Nino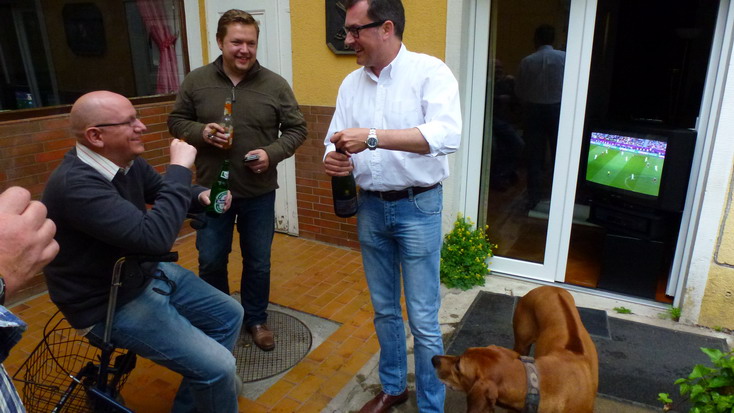 Heineken & Sir Winston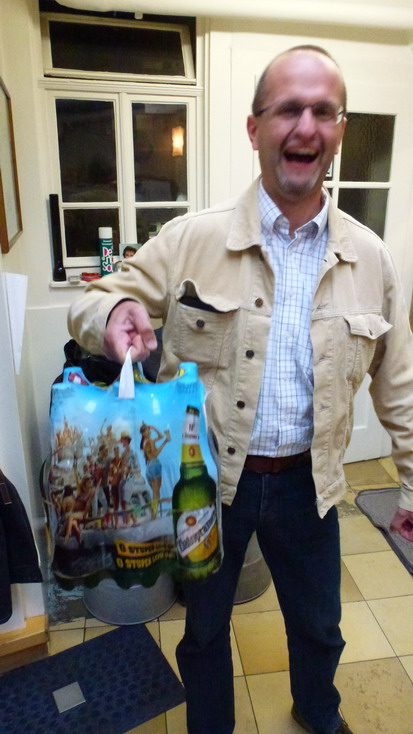 A true six-pack – Chzech Beer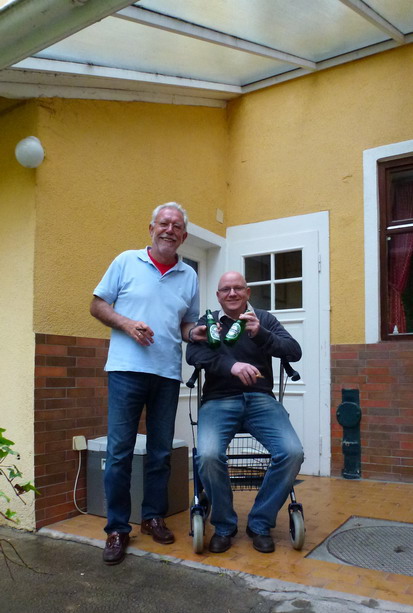 Heineken with Martin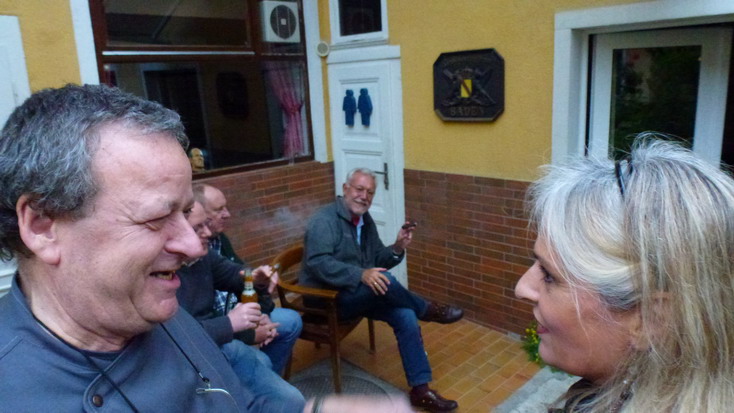 Josef & Angela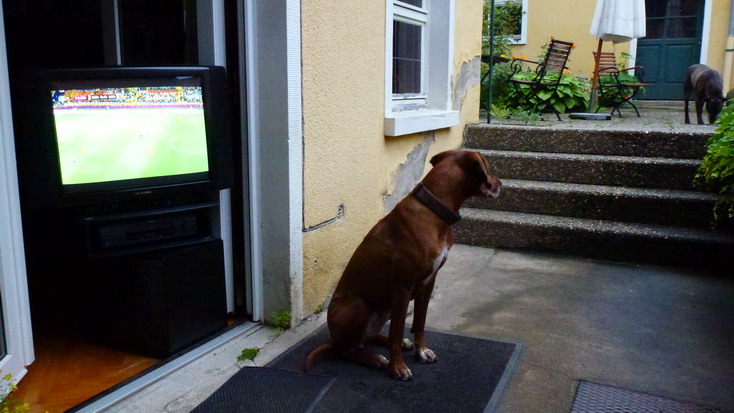 Aquila rather watches Lotte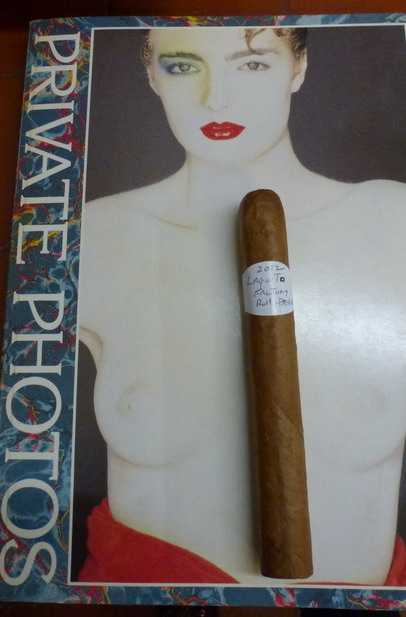 Private Cigars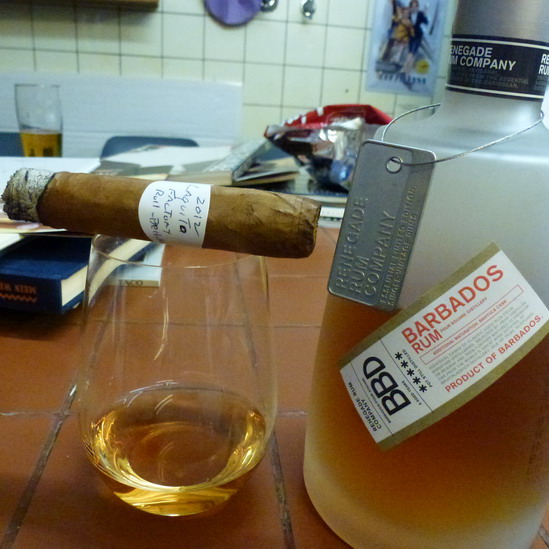 Good BHK & Good Rum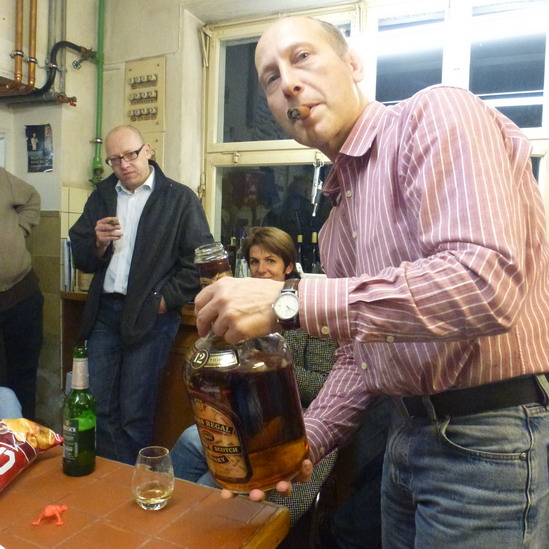 Gallon bottle of Chivas Regal
Copyright 06-2012 © Ninos Flying Cigar