30 Mar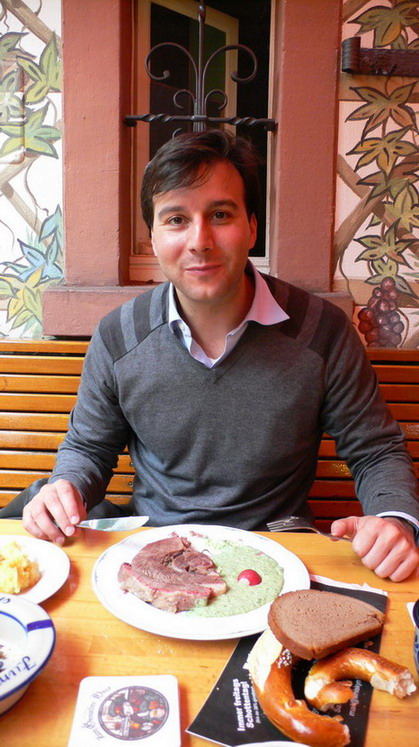 Alex, Rinderbrust, Grüne Sauce – Sachsenhausen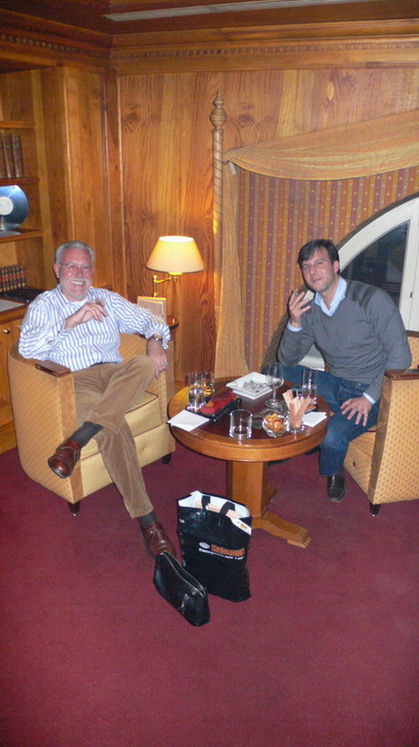 With Alex at Cigarrum – Frankfurt
Andreas, Rainer & a pot full of tasty Soljanka
April 2011
Saturday – Alex has 9 hrs of transit time in Frankfurt between South America and the Middle East.
I pick him up for a good and relaxed hearty lunch with the locals in Sachsenhausen.
Then a long and leisurely stroll through the city crowded with people enjoying the first warm days of spring.
We finish the day at Cigarrum, the lounge at the Steigenberger Frankfurter Hof Hotel, voted best cigar lounge in Germany in 2010.
www.steigenberger.com/Frankfurt/restaurants
Almost 3 hrs of bliss in the library, enjoying rum, port, vintage cigars, good conversation plus great service before I drive him back to Terminal 2 – not even 15 minutes from downtown to Check-In.
Alex is impressed. He threatens to come-back for more ….
Tuesday – Another pharmacy cigar meeting and Reiner cooks up a big pot of tasty Soljanka for us all, a stew originally imported from Russia and very popular in eastern Europe – we jokingly call it "Restesuppe" here – a stew from anything left-over.
My wife is impressed and wants the recipe ….
Already looking forward to his Hungarian Goulash planned for the summer.
I smoke a Bolivar Quinta Avenida 109 ER Alemania, a very tasty stick that impresses me with its earthy taste and great aromas. Expensive at 16,50 € a pop but well worth the price. Found it at Wolsdorf/Palm in Frankfurt next to the Deutsche Börse – Thanks Alex !
Later I smoke a Partagas Sobresalientes that has my name on it – not bad either. We enjoy some 8 yr old Santiago de Cuba Añejo that goes fine with the cigars.
Another great evening at the pharmacy with some 25 friends attending .. spring coming on, Soljanka attracting big, cigars smoking good – Living well in the countryside.
Again, no journalistic piece de resistance provided here, no Pulitzer prize cigar piece awaiting a link – just sharing good time with good friends and good cigars.
That's all. Keeping it simple.
Nino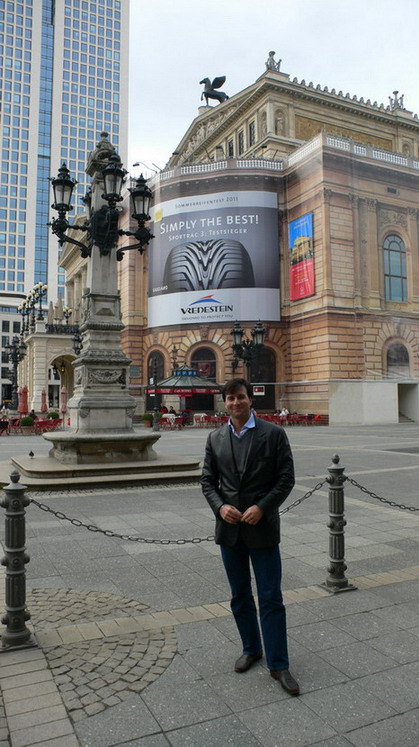 Alex in Frankfurt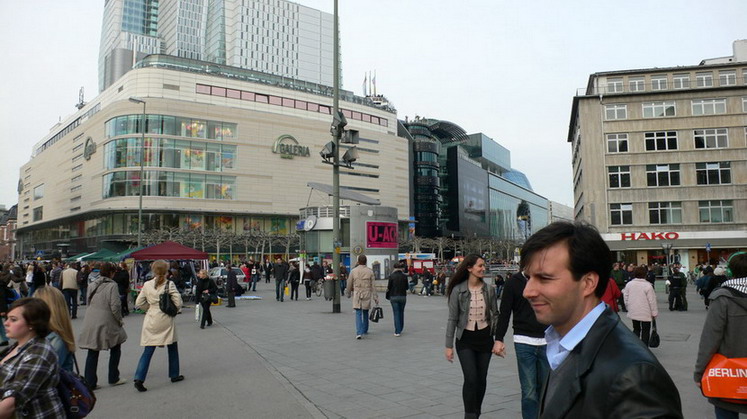 Alex in Frankfurt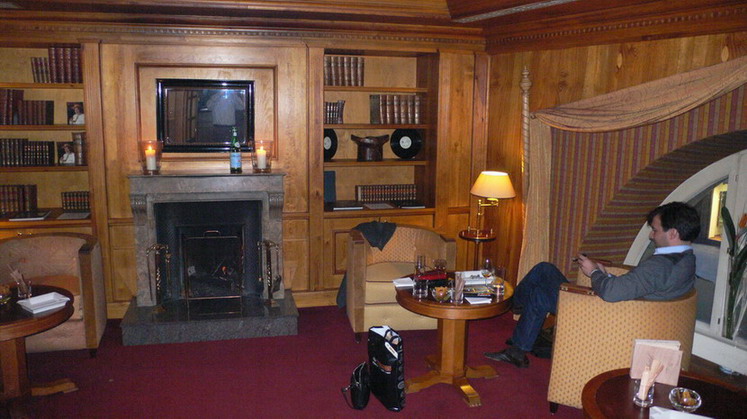 Alex in Frankfurt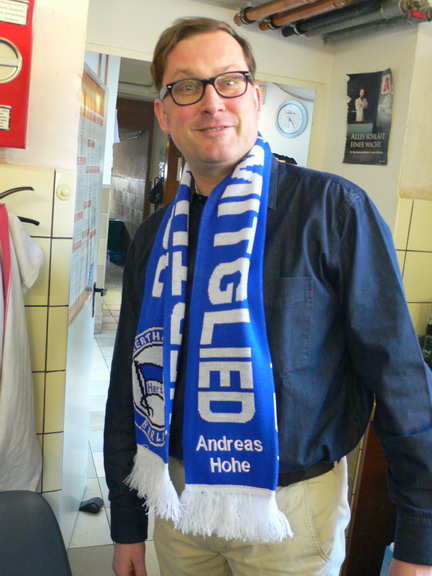 Hertha Fan & Member Andreas Hohe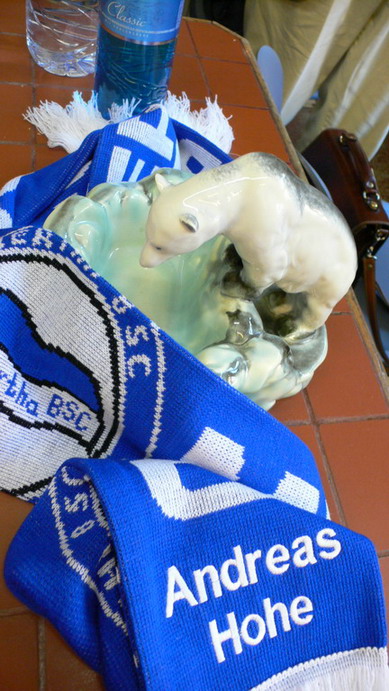 In Memoriam Knutchen – Ashtray Courtesy Walter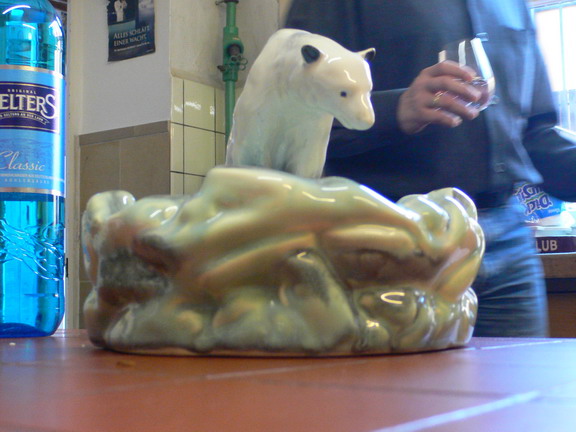 In Memoriam Knutchen – Ashtray Courtesy Walter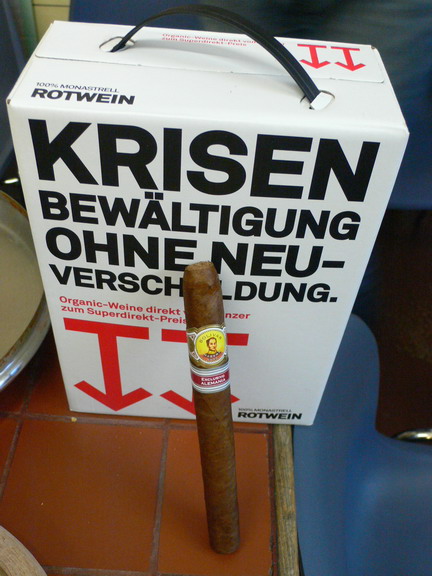 Bolivar Quinta Avenida & Vino Tinto
Bolivar Quinta Avenida & Vino Tinto
Für 6,50 Euro mehr …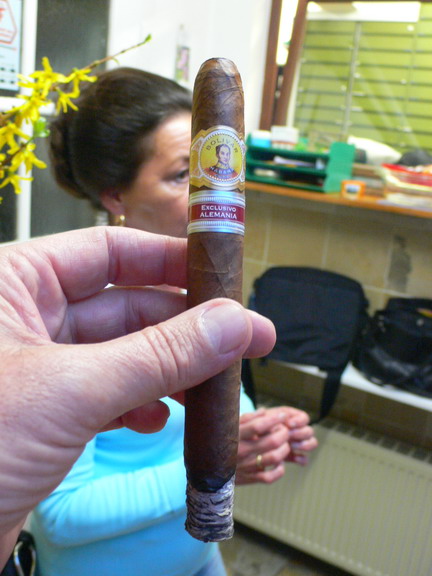 Quinta & Inge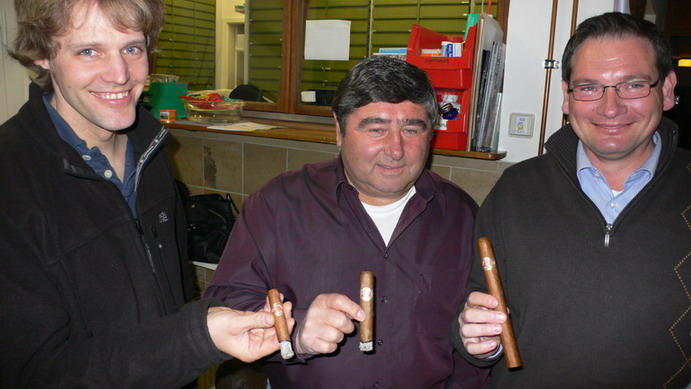 The Allones Brothers – RASCC -RASS – RAG
Markus – Rainer – Alex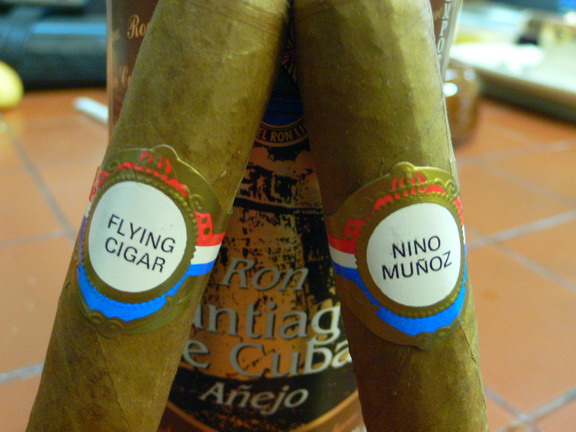 Nice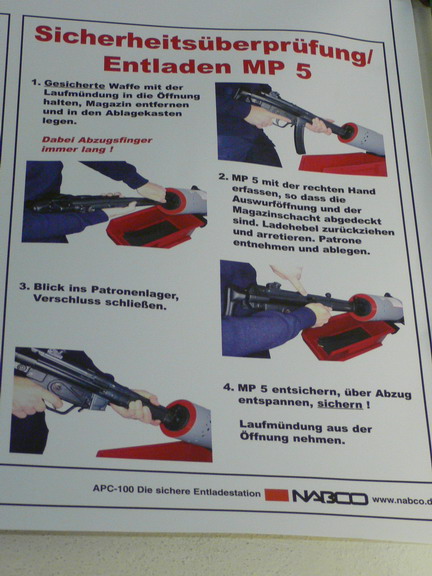 Just in Case – We are prepared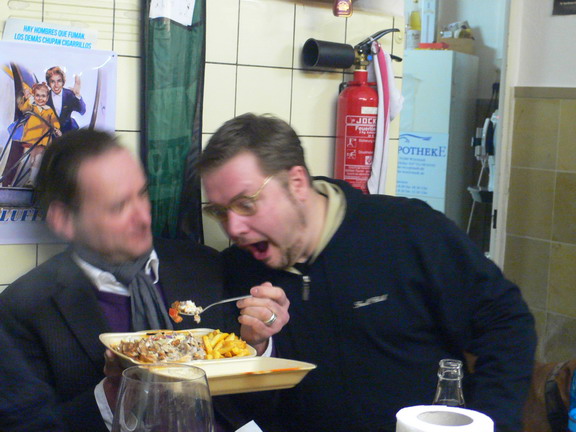 And hungry …….
Copyright 03-2011 © Ninos Flying Cigar