30 Nov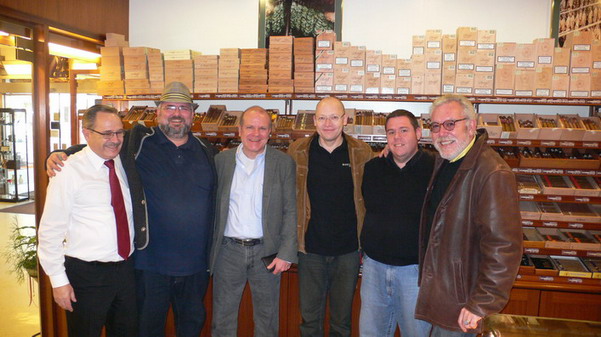 Mr Portmann, Christoph, Ralf, Gabriel, Tom & Nino at Portmann Cigars – Kreuzlingen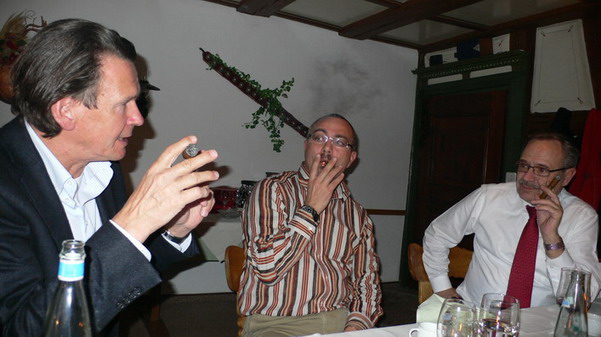 Hans Weiss, Gino and Mr Urs Portmann at Restaurant Sonne, Landschlacht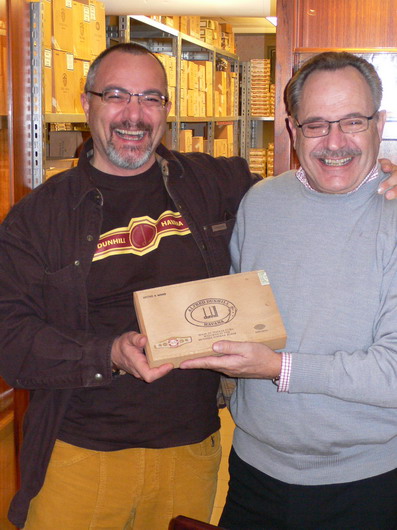 Gino & Mr Portmann
November 2009
Just got back from Switzerland and a fantastic weekend with Mr Portmann, family and friends.
I drove down with Gabriel & Christoph, friends from the pharmacy, we had it planned, and it so happened that a few days earlier I was contacted by Gino that he would be in Switzerland at the same time on business –
So I told him : hey, join us, be our guest and enjoy a good time with Mr Portmann and us.
So we arrived Saturday noon, had a few cigars, selected a few Juan Lopez Nr 2 and other assorted boxes from the Portmann selection, enjoyed the private cigar lounge and met long time friends for some hours of relaxed conversation.
For pictures of great Juan Lopez Nr 2 boxes at Portmann Cigars, please see :
www.flyingcigar.de/smoking_cigars/2009_11_strictly_juan_lopez_nr_2_by_portmann_cigars.php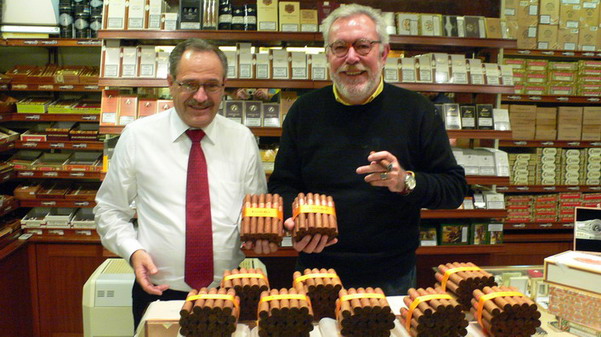 Mr Portmann and great JL Nr 2 boxes
Then we waited for Gino to arrive, which he did on the spot, and left for a cozy, intimate dinner nearby at the fine old Restaurant "Sonne"  in Landschlacht on the outskirts of Kreuzlingen.
This place has sweet memories for me, as we celebrated a big Christmas dinner here "disguised" as medieval  knights while Mr Portmann presented us some very fine Portmann 35 Aniversario ( Bolivar Coronas Gordas ) from a 50 Cabinet.
This time it was just Gabriel & Christoph from the Wörrstadt pharmacy, Hans Weiss, a collector, Mr Portmann, Gino and me. We enjoyed dinner and cigars in a private dining room so that no other patrons were bothered. A great service by the owner cum chef and his lovely wife, Rainer and Maria Britt-Schuler !!
Mr Portmann had these cigars for us to enjoy : 2007 Trinidad EL and a Cohiba Gran Reserva from a box that he had in the store.
The dinner was just a dream, juicy skewers of meat, salad, Barolo and to in honour of Gino : Maroni Glacee Vermicelli for dessert !!
After dinner another we spent another 2 hrs at the private lounge enjoying a very "private smoke" – Mr Portmann was kind enough to present us with a sample of a cigar that will be a very unique cigar and is to be released in 2010.
We all put in reservations for this cigar that will be offered in 2 attractive vitolas.
We were all impressed by quality, construction and strength as well as the aroma of this truly remarkable cigar.
Some private conversations with a glass of rum and this fantastic Robusto about many cigar-related issues and off to bed at 0200 hrs.
Sunday morning, after a relaxed breakfast with Mr Portmann at the lakeside hotel we all met back at his store ( even though it was a Sunday – so, officially closed – he opened it for a private tour by Gino ) and had a few peeks into very exclusive stuff.
Like a rare 2002 Robaina humidor with cigars rolled by two of the greatest cigar rollers in history : Messrs. RodolfoTaboada and Jorge Concepcion Luna that Mr Portmann was lucky enough to win at a Festival raffle back then. Or a box of vintage Cuban Dunhill cigars that was a present for his 35 Anniversary.
We do hope and wish that he will receive more coveted presents and prizes for his 40-th anniversary.
Gino selected a box of PL Valiosos ER Suiza, and we had a 3 hr relaxing time in the lounge with Mr Portmann & his lovely wife talking about chestnut harvest and production details, cigars and other things while enjoying the unique and generous Swiss hospitality of the Portmann family.
What a glorious weekend !
Here's some impressions of these 24 hrs at Portmann Cigars.
My deep appreciation to Mr Portmann for his time, generosity and unique friendship offered towards my friends and me.
Nino
Additional pictures to this report :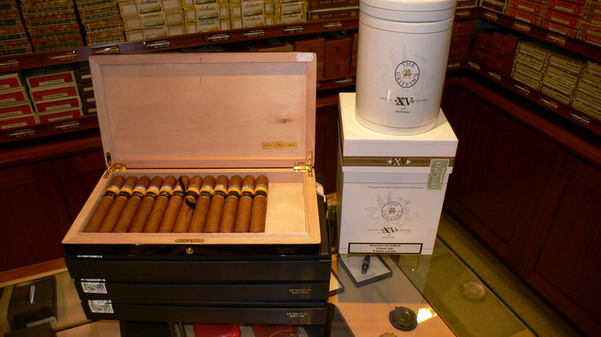 Some boxes of CGR for lovers of loose sticks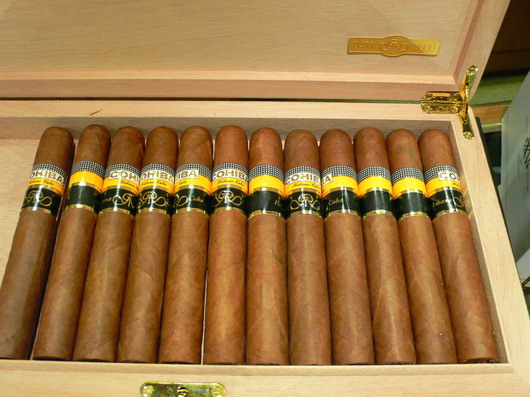 Perfect CGR at Portmann's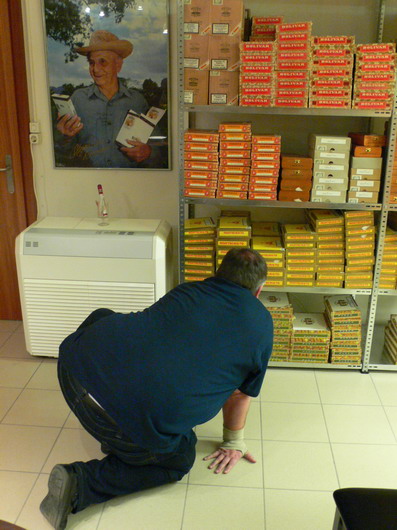 Christoph on his knees selecting cigars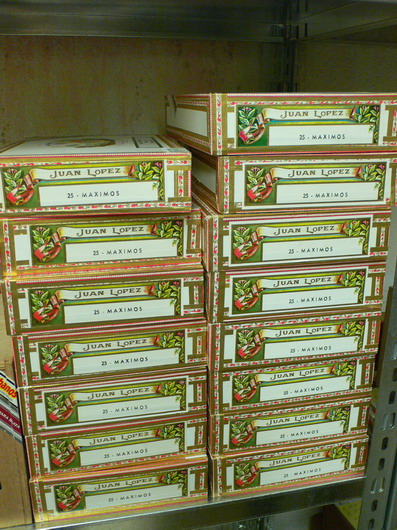 Selection at Portmann
Selection at Portmann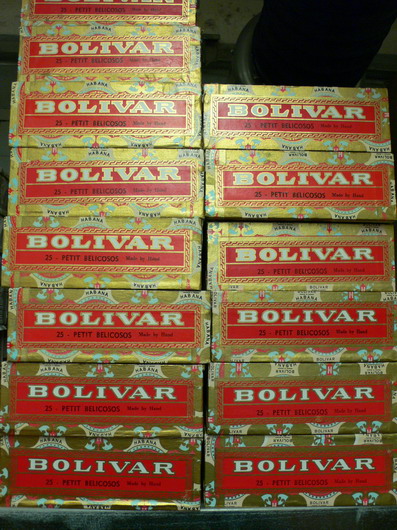 Selection at Portmann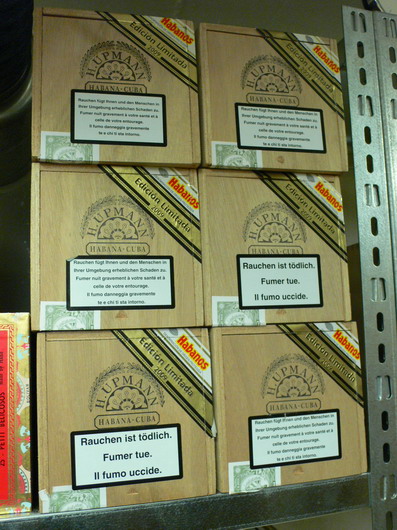 Selection at Portmann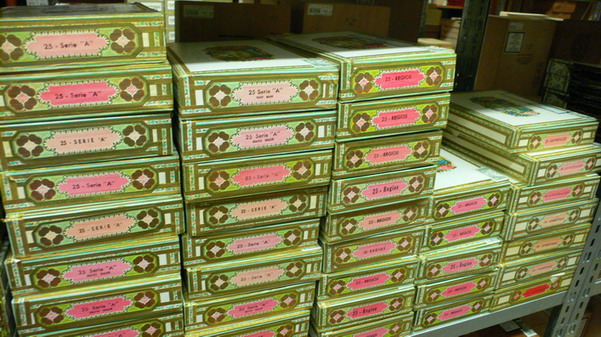 Selection at Portmann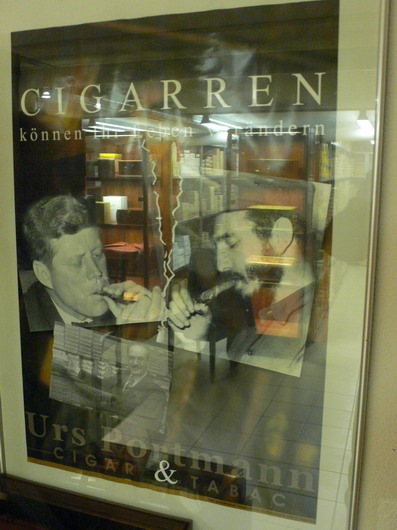 Cigars can change your life – and history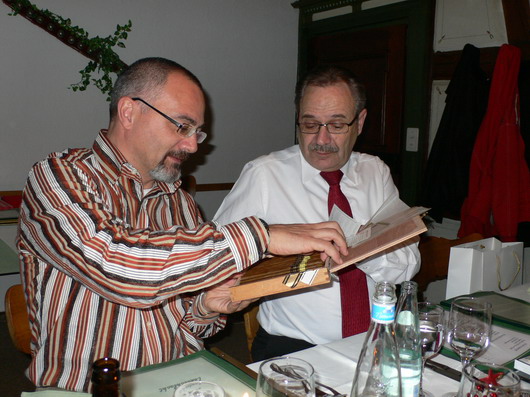 Mr Portmann offering Gino Trinidad EL 2007
Trinidad EL 2007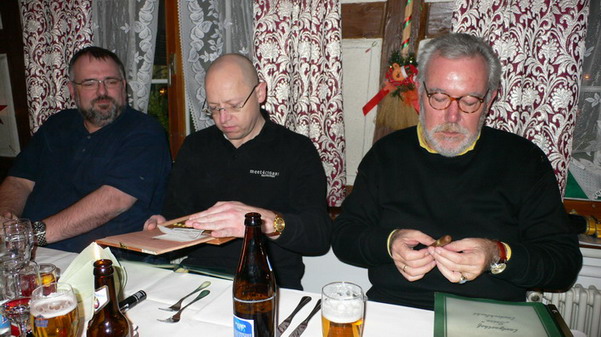 We are all happy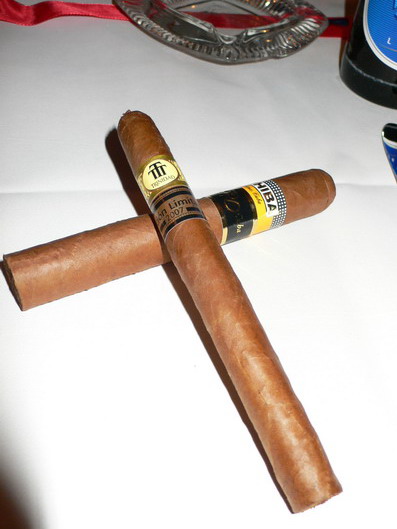 Portmann Christmas offerings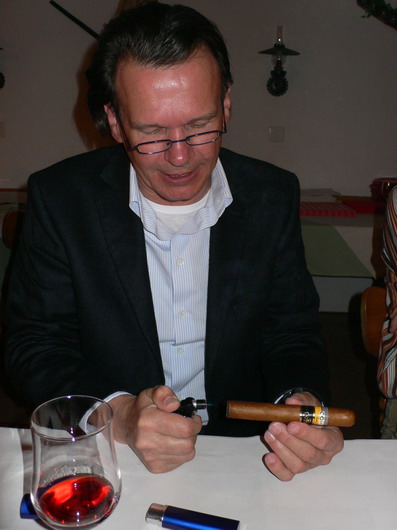 Hans Weiss lighting up the CGR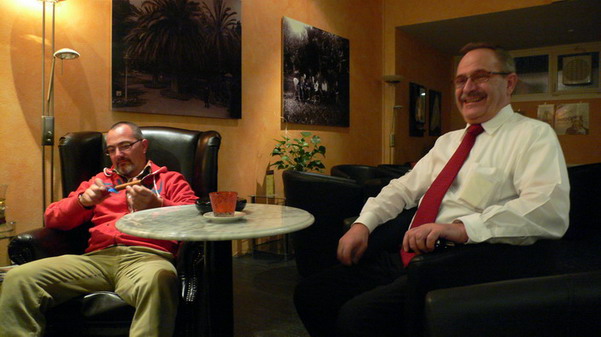 At the lounge – Gino lighting up a special cigar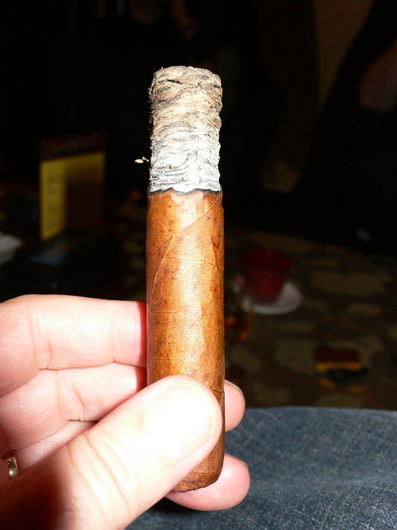 Impressive Robusto – Can't wait for 2010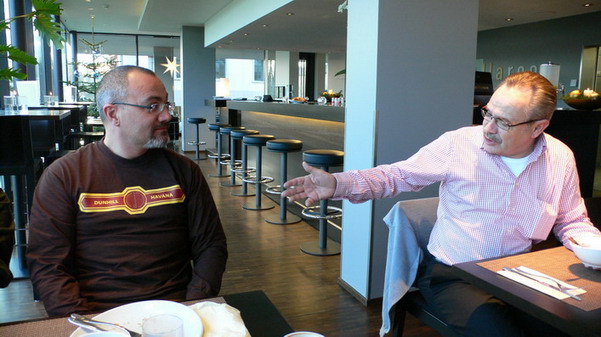 Breakfast in Kreuzlingen on a sunny Sunday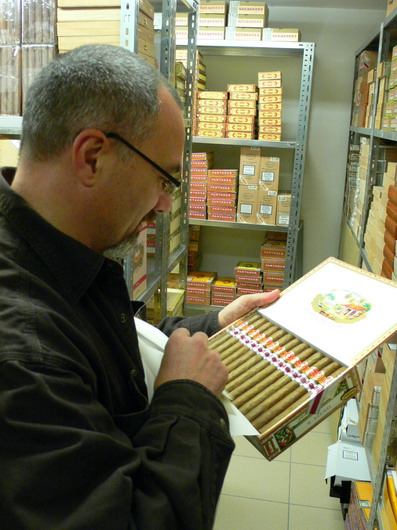 Gino selecting cigars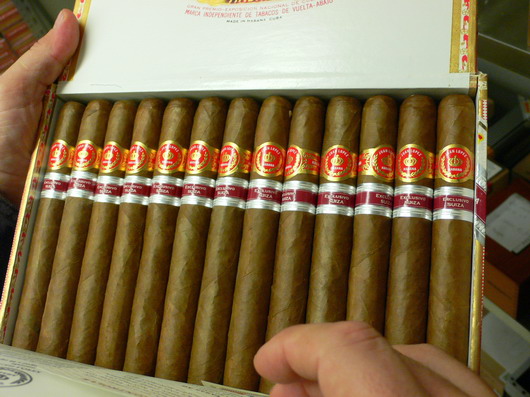 JL ER Suiza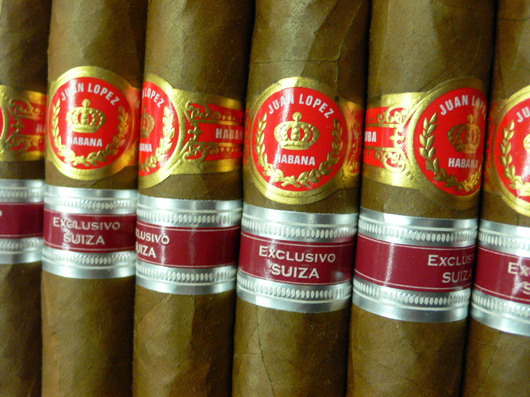 JL ER Suiza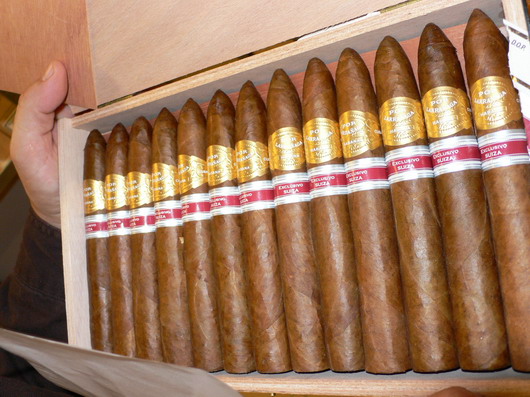 PL Valiosos ER Suiza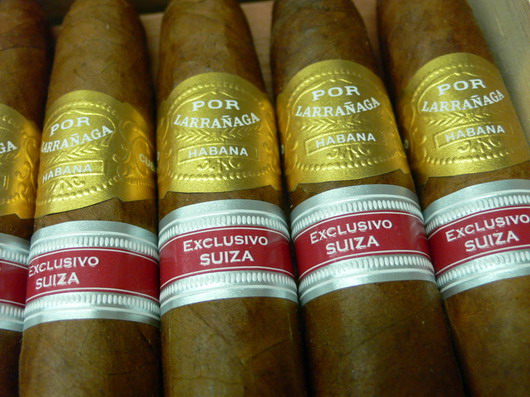 PL Valiosos ER Suiza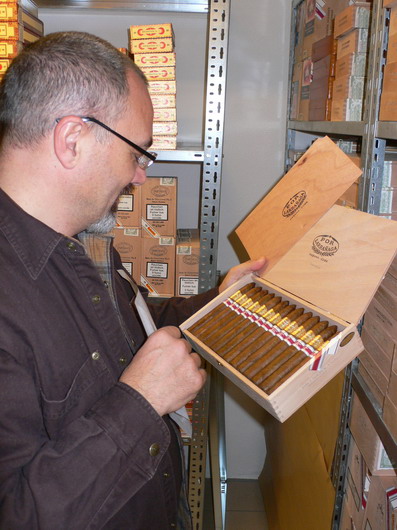 Gino in the candy store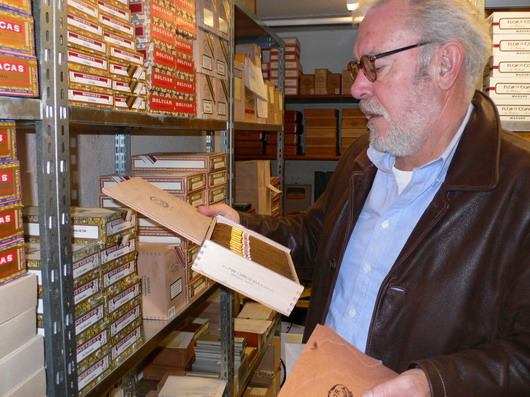 Me too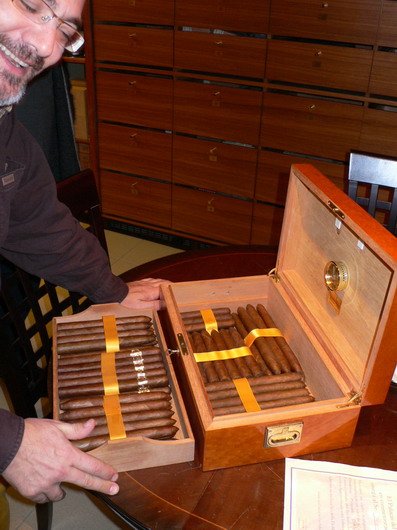 A 2002 Robaina special humidor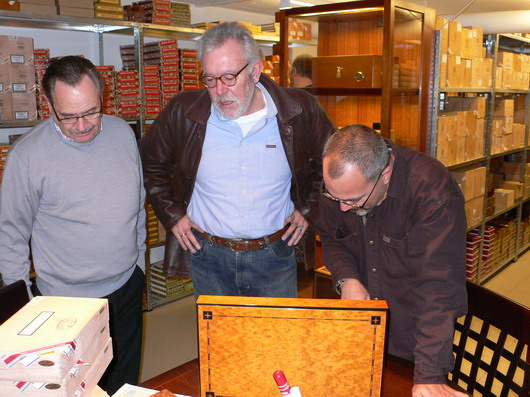 Admiring the humidor & the story behind it
Impressive cigars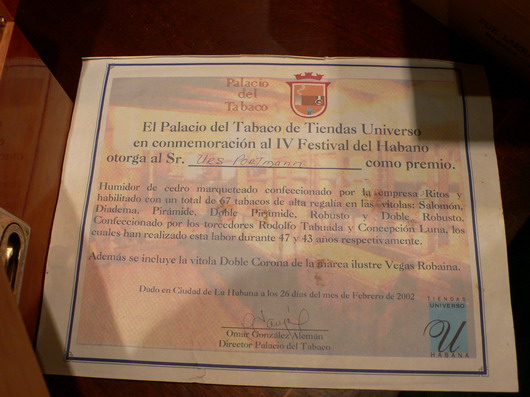 Portmann's prize – Great tobacco history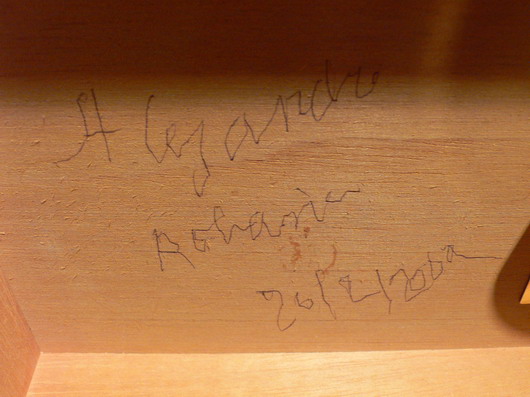 Signed by Don Alejandro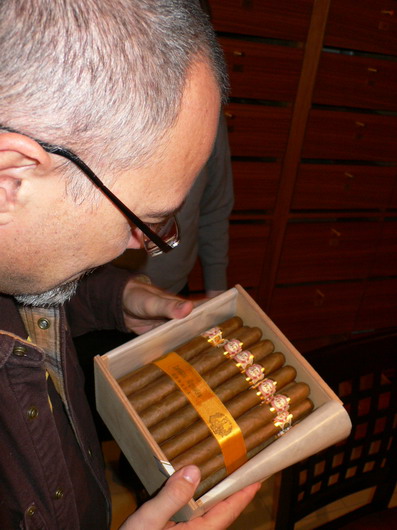 Portmann 35 Aniversario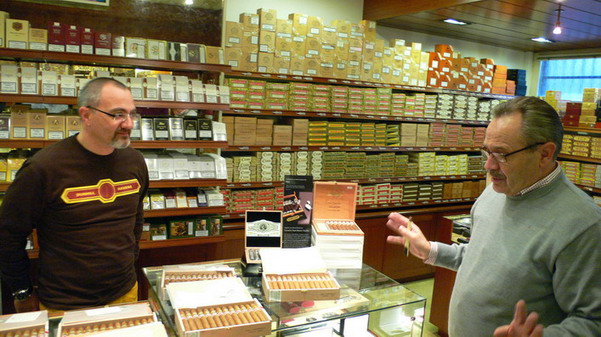 Sunday shopper – The store is yours, Grazie Sig. Portmann !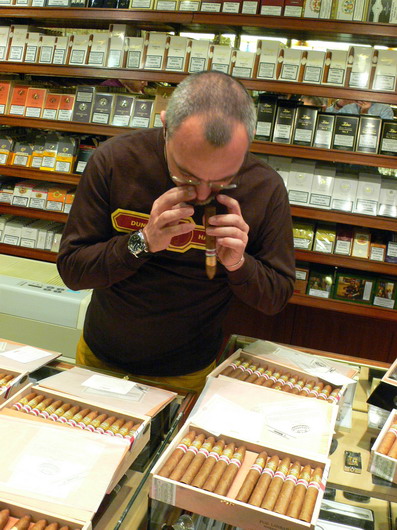 Can't get enough Gino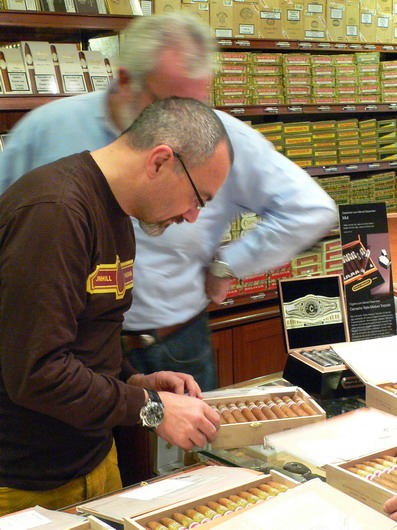 This is the one
A very happy Gino relaxing at the lounge
Copyright 11-2009 © Ninos Flying Cigar