23 Aug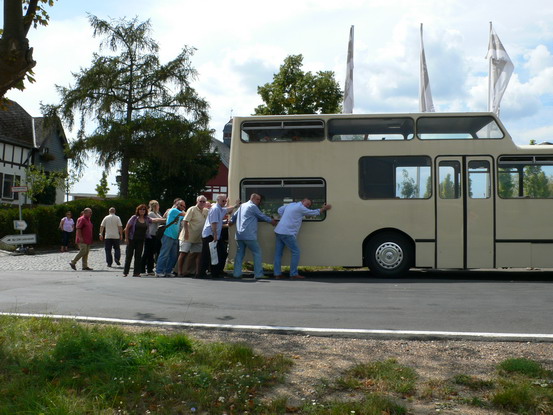 Pushing the Cigar Bus at Kloster Eberbach – Foto : Greg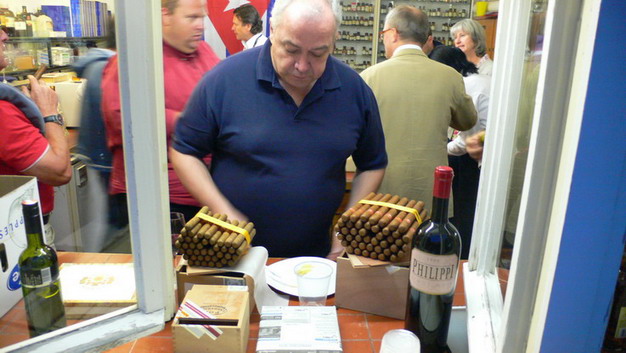 Good People, Food, Fun, Drinks and Cigars at the Pharmacy ANS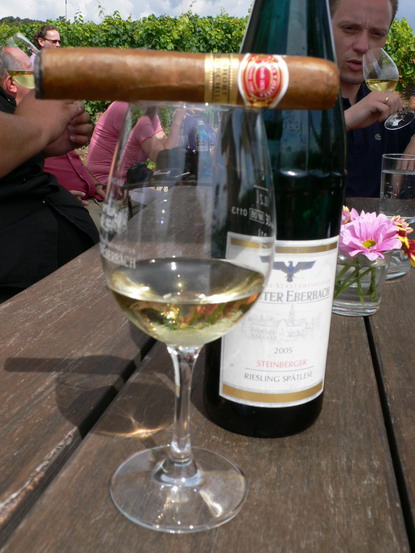 Touring the Rhein-(Wine)-Gau
21 August 2009
Today, 23 August, we enjoyed the last day of the UPS – United (nations) Pharmacy Smoke.
Before I post a day-to-day account of the fine & fun smoking days we had, here's a preview.
Enjoy !
Nino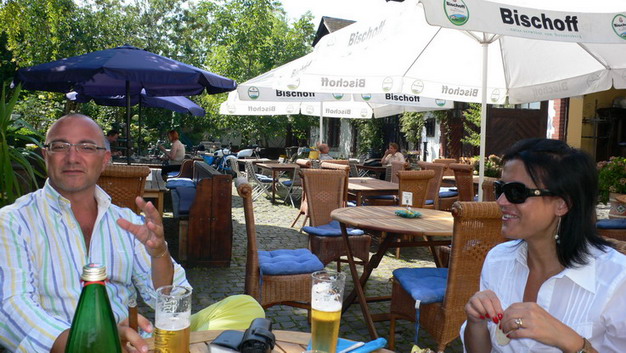 First to arrive – From Avellino / Italia : Gino & Anna – Benvenuti !
Villa Mouton – Nierstein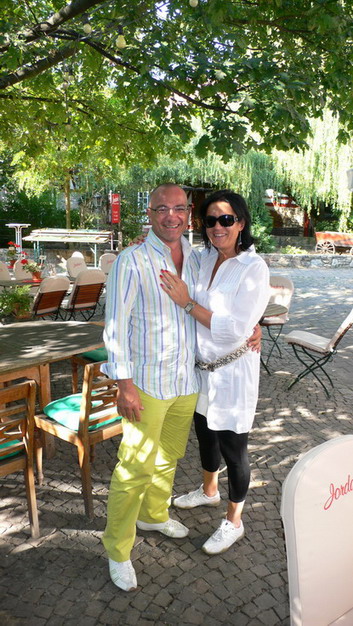 Untermühle / Gau-Köngernheim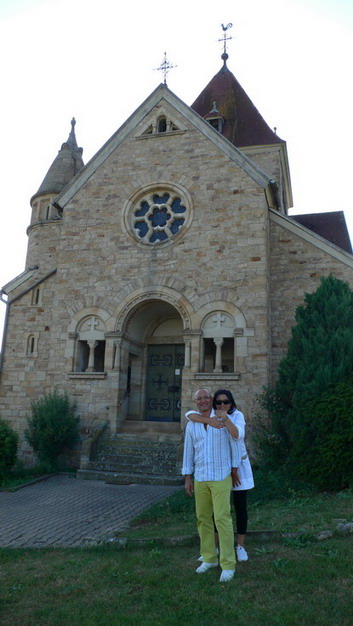 Gau-Bickelheim / Wißberg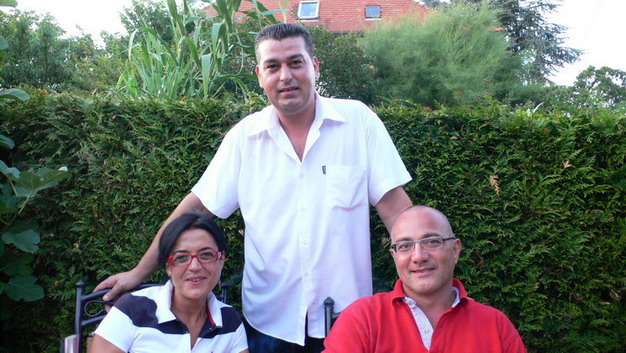 Massimo – Happy to host Italian compatriots !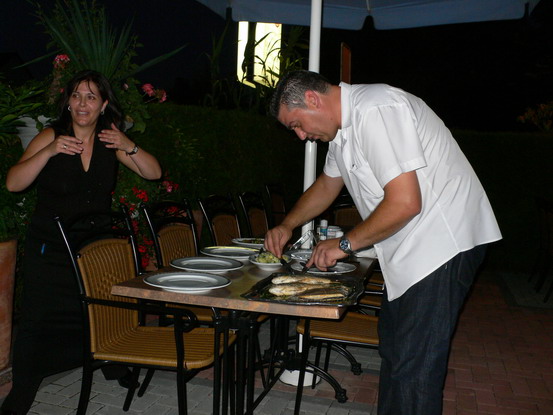 Good Seafood with Manuela & Massimo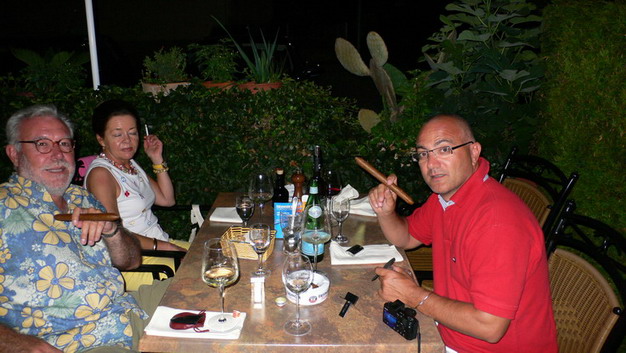 After Dinner Diademas by Yolanda at Massimos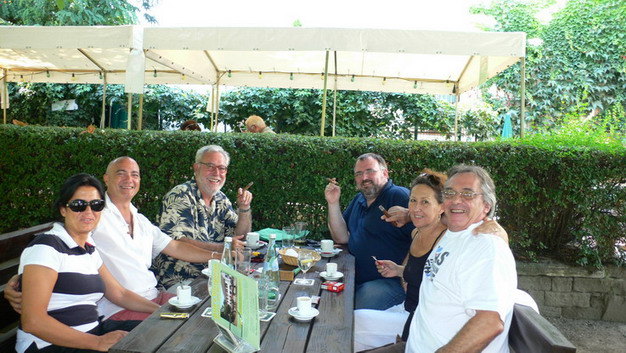 Lunch at Kolb's by the Rhine River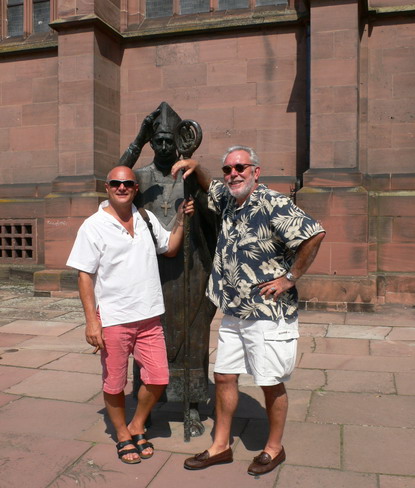 Worms Cathedral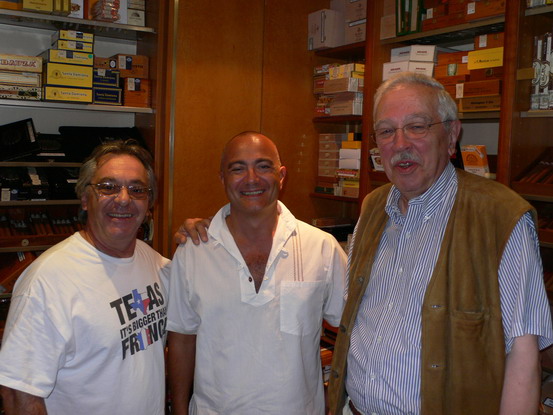 Zigarrenkultur Seiler – Bensheim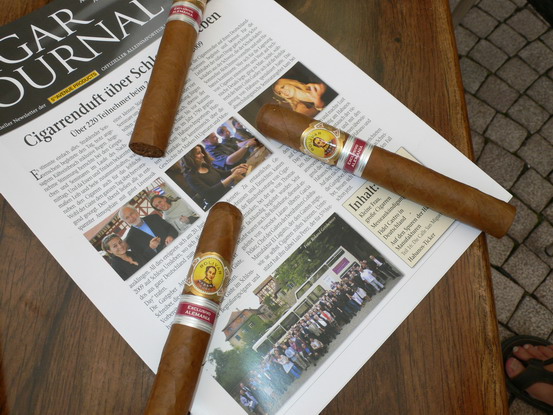 Colosales courtesy of Walter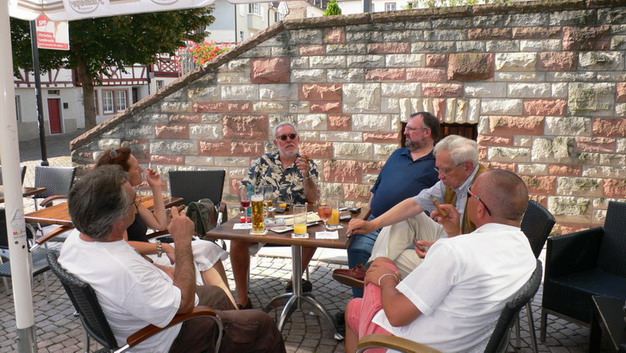 Hottest Day in Germany – 39 C in Bensheim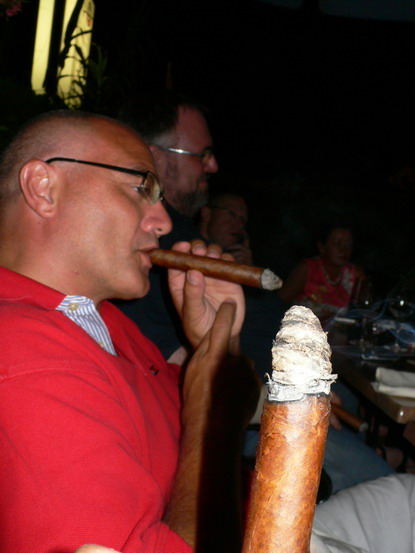 Salomones, Gino and Christoph at Massimo's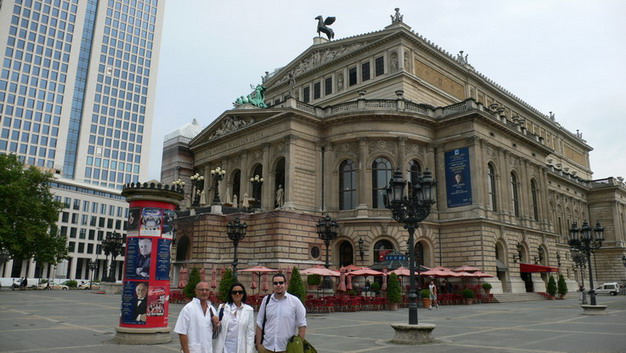 Greg from Boston USA arrives in Frankfurt / Alte Oper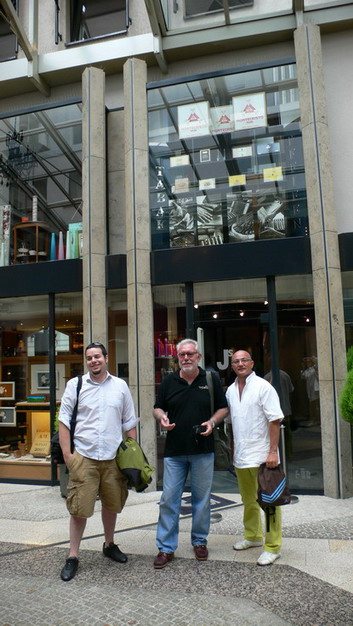 Frankfurt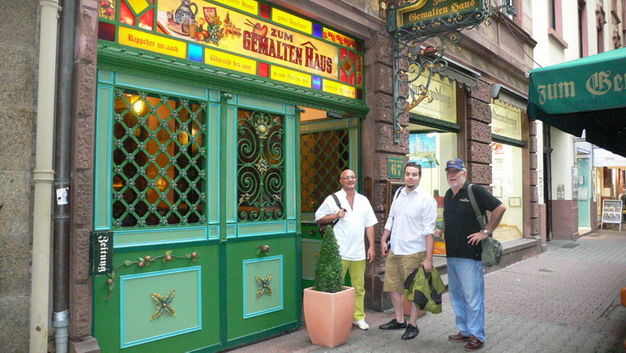 Sachsenhausen – Frankfurt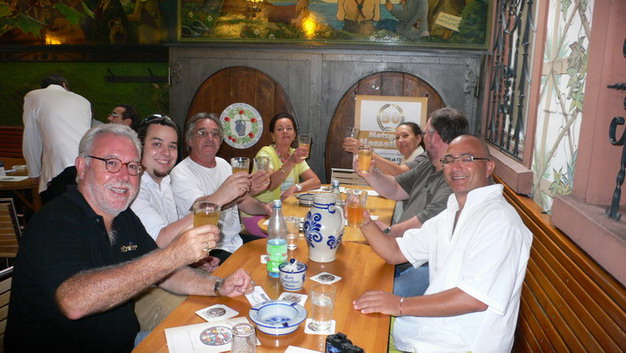 Sachsenhausen lunch – Frankfurt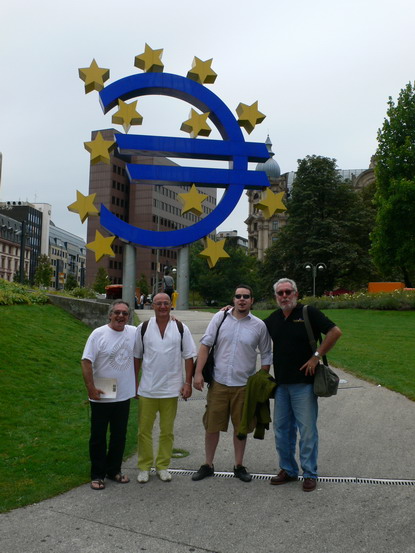 European Central Bank – Frankfurt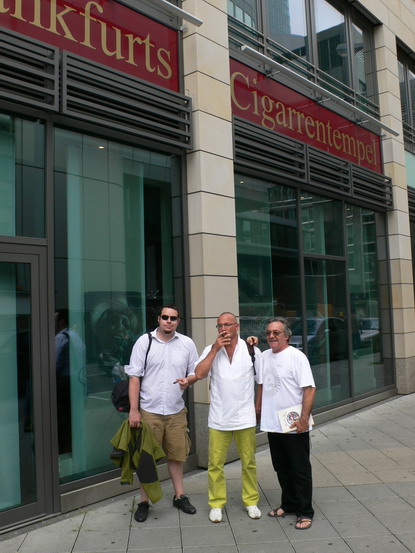 LCDH Frankfurt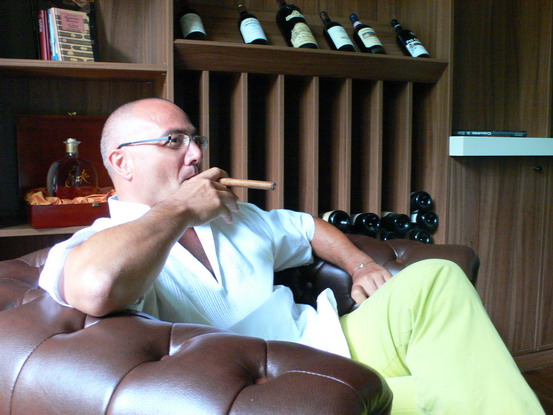 Gino – LCDH Frankfurt
Rigo & Greg – LCDH Frankfurt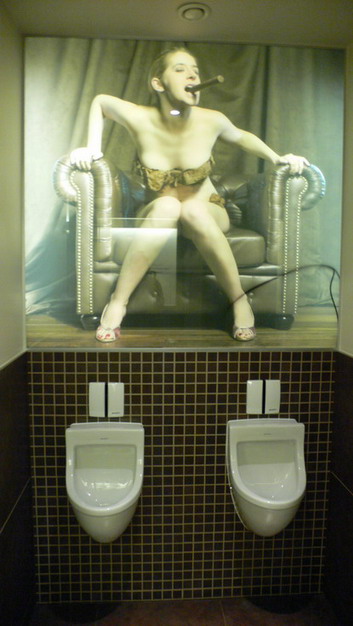 LCDH Frankfurt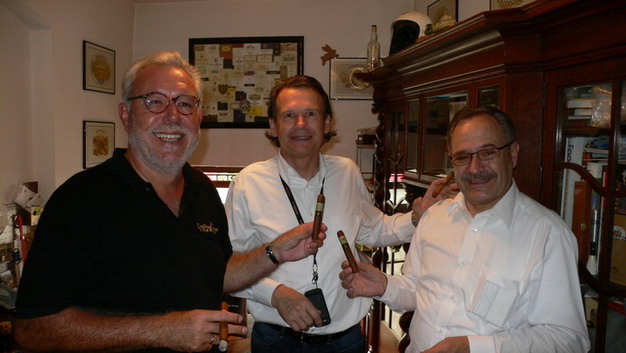 Hannes Weiss ( Germany ) & Urs Portmann ( Switzerland ) with 1958 Ed. Limitada ……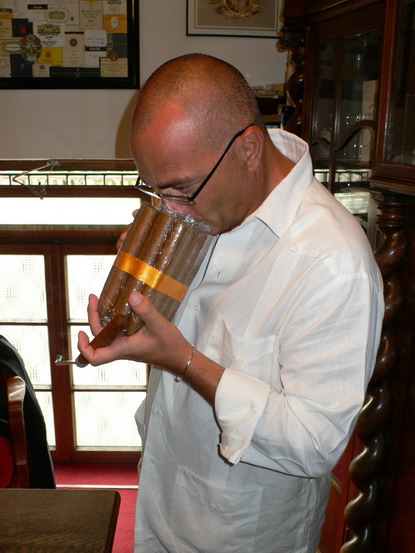 Gino with 2001 Cohiba Pyramides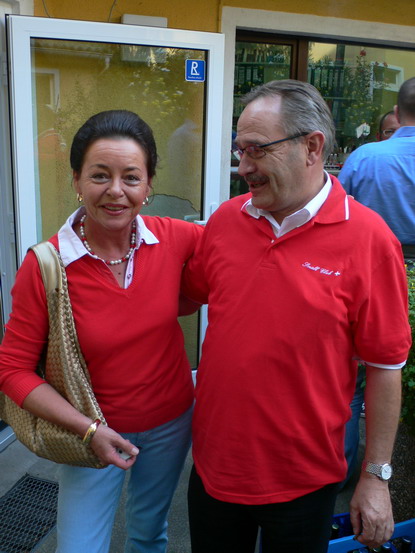 Partners in Colour – Inge & Urs
Michael "Turner", Stefanie, Vitaly (Ukraine), Tom "Bolivar" (Switzerland) & Ralf "Lestat39" (Stuttgart)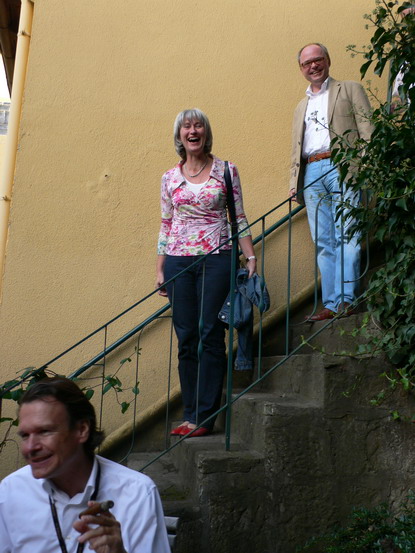 Paul & Martina arrive at the cigar crime scene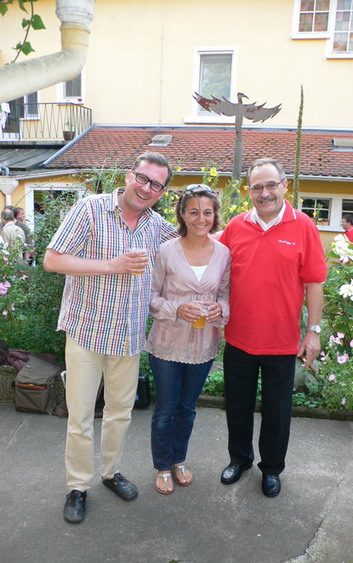 Andreas (Wörrstadt), Patricia Benden (Düsseldorf) & Urs Portmann (Kreuzlingen)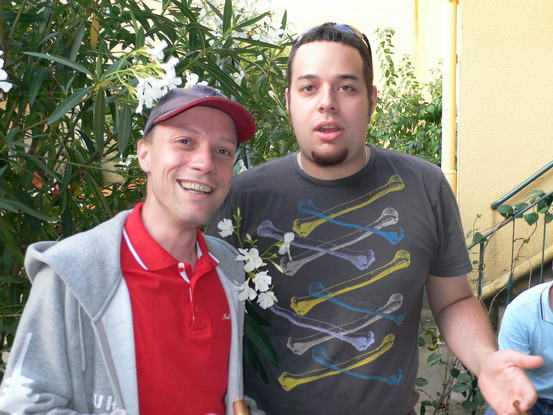 Dirk & Greg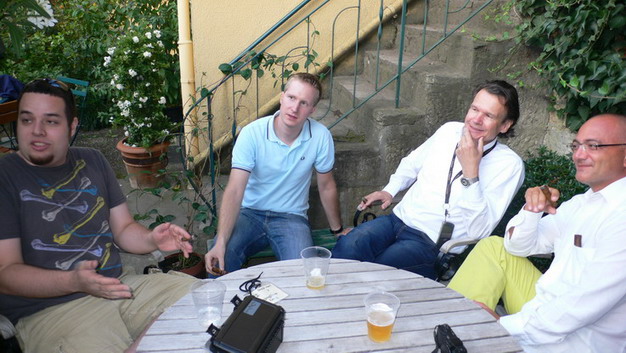 The Serious Corner
The Not-So-Serious Guys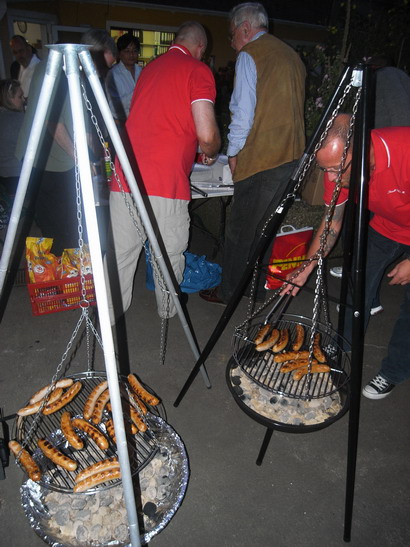 Serious Sausages – Alex & Michael at the BBQ – Foto : Gino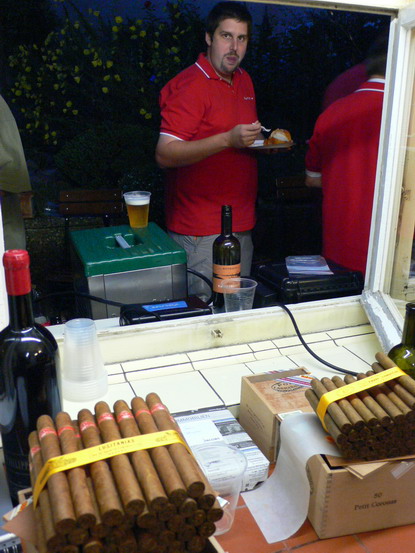 Open Cigar Bar & Buffet – Max from Felix Austria
Lusitanias by Portmann, 98 Punch Churchills & ERM Petit Coronas by Ralf, PL ER Asia/Pacific by Andreas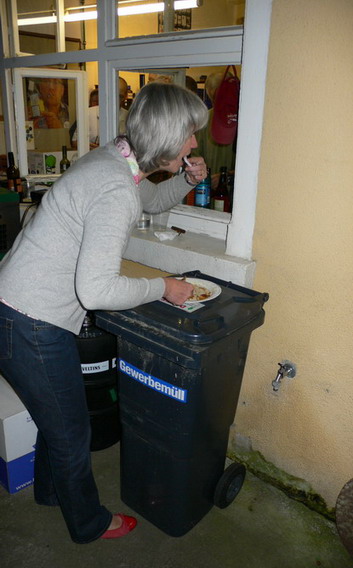 Martina & improvised "Dinner Table"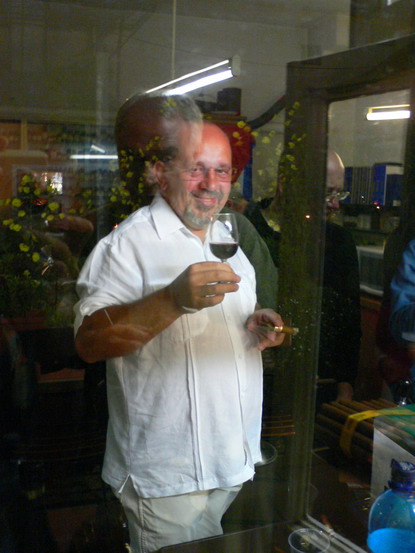 Prost Dieter (Hamburg)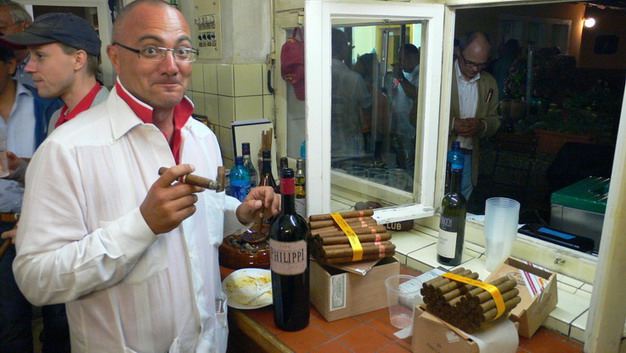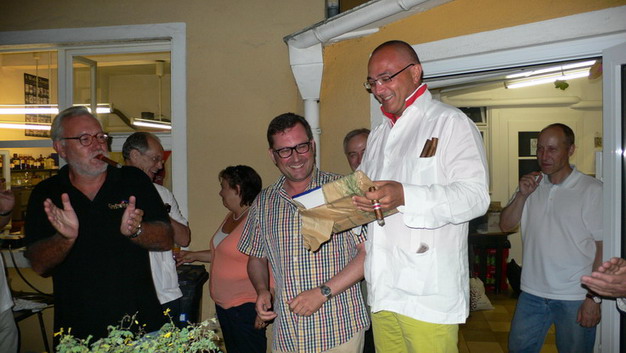 AmiCigar Ashtray for the Pharmacy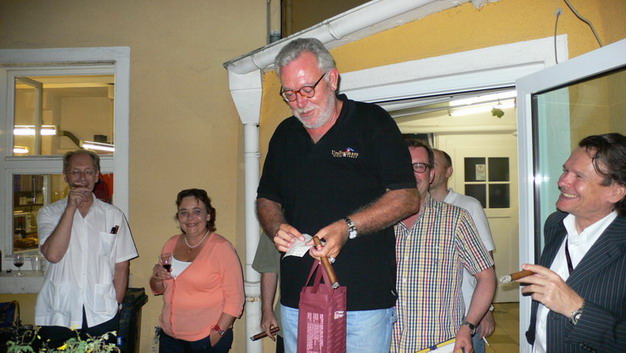 A funny story from Cuba for Urs Portmann
Pol Roger Sir Winston courtesy of Min Ron Nee from Hong Kong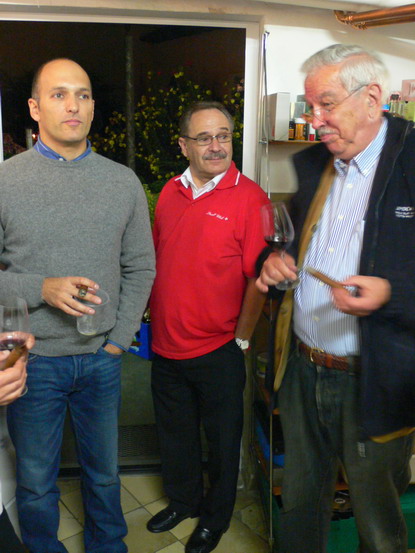 Marc Benden, Urs Portmann, Walter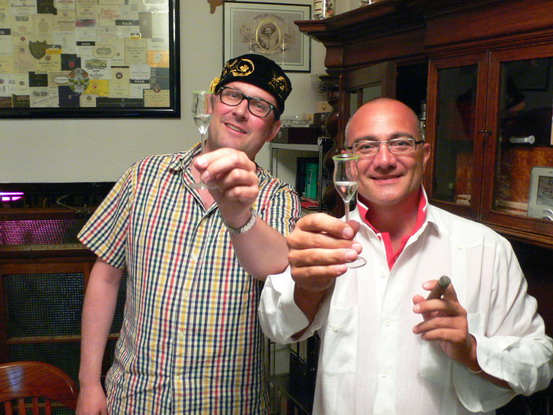 Holunder Hicks …………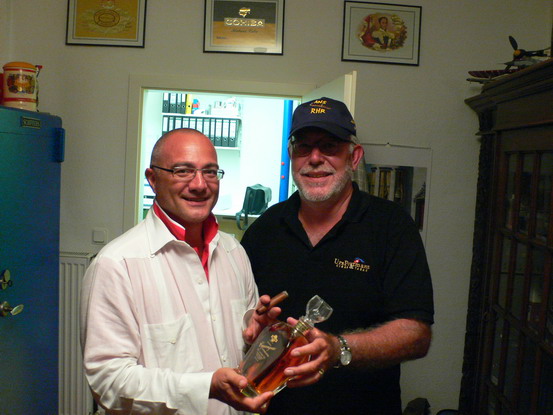 Cigarignac for Gino – Que lo Disfrutes !
Massimo ( Sicilia ) joins the ANS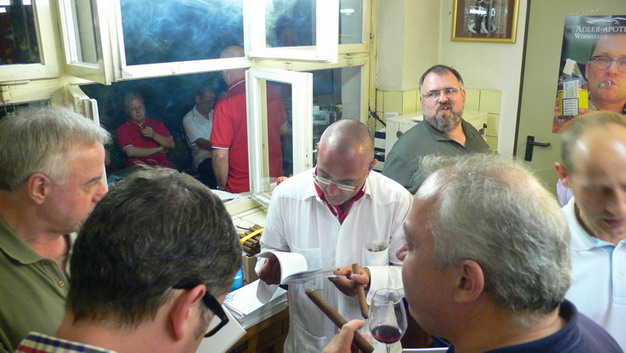 Gino reads "Visible & Invisible" by Magali de la Cruz, Cuba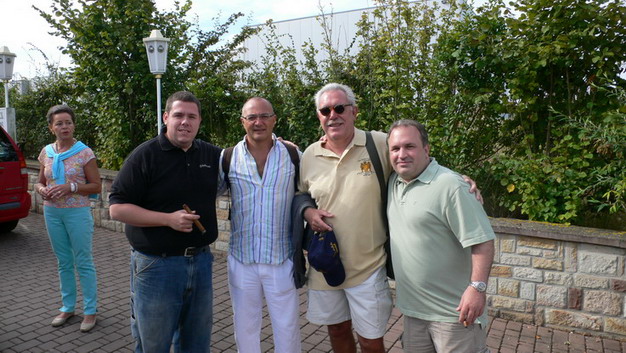 Inge, Tom, Gino, Nino & Rob (Philadelphia, USA) – Welcome to the "Top Basement" Rob !!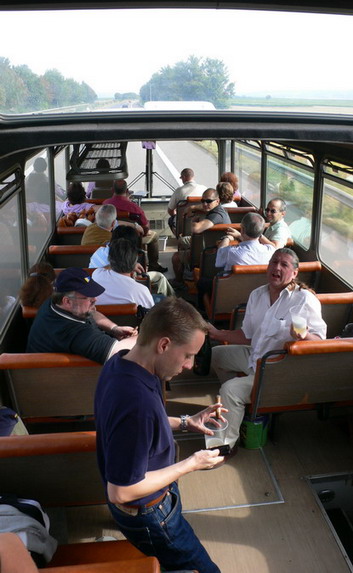 Cigar Bus Tour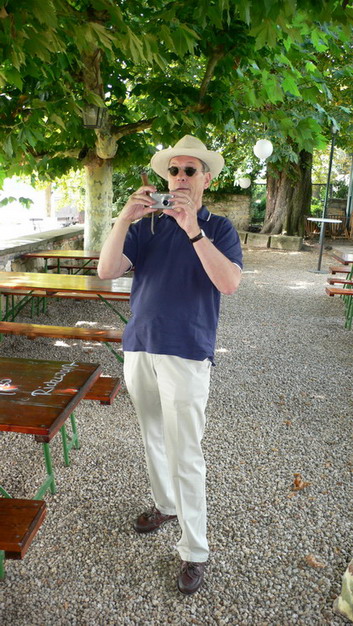 Manfred "Puck" – Hamburger by the Rhine River in Walluf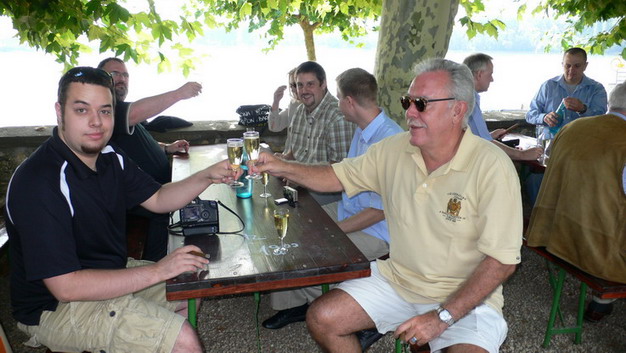 Prost Greg – Sekt Tasting in Walluf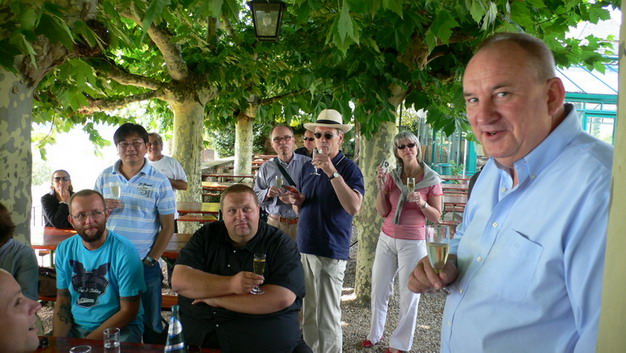 Big Hans explains – Alex, Hung, Markus, Paul, Manfred & Martina listen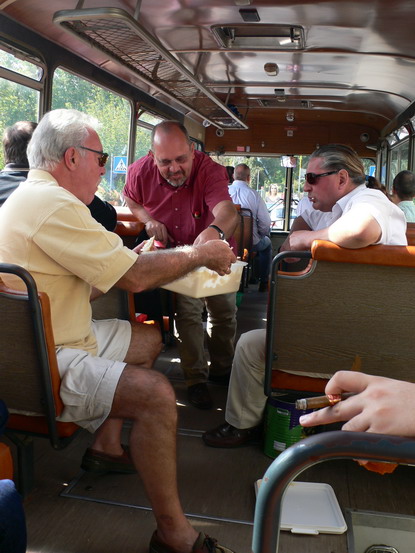 Grabbing Spundekäs'  on the bus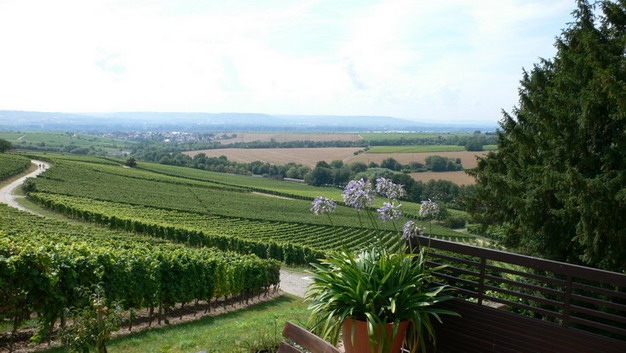 Rheingau Panorama
Constatin explains, Inge, Alex, Vicky (Mexico) & Ralf listen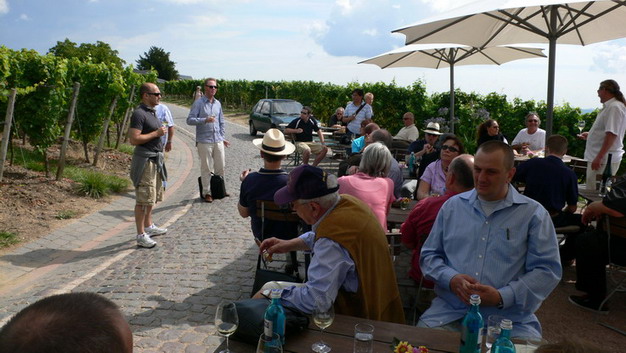 Big Vitaly (blue shirt ) from Ukraine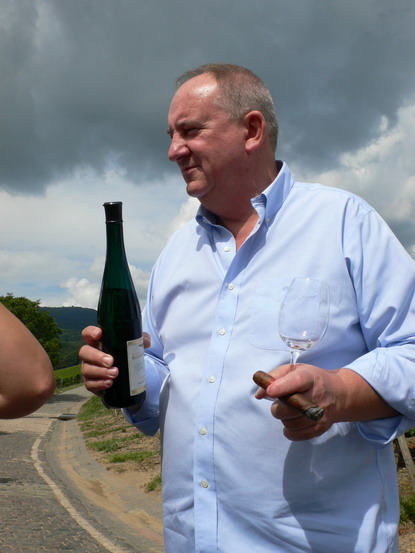 Hans & Kloster Eberbach "Mauerwein"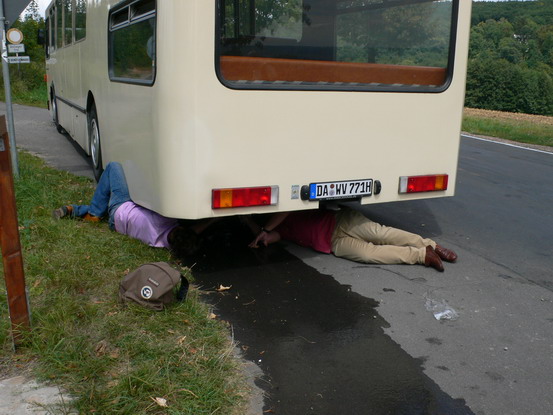 Heiko & Dieter repairing the damaged cooling water line – Bravo !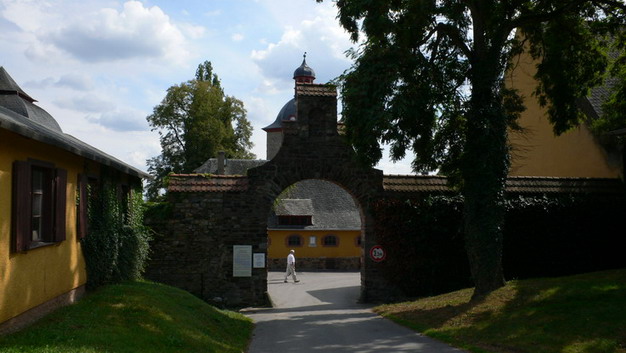 Schloss Vollrads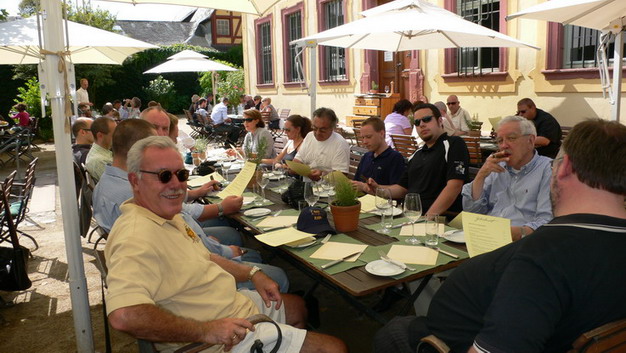 Gutsrestaurant  – Schloss Vollrads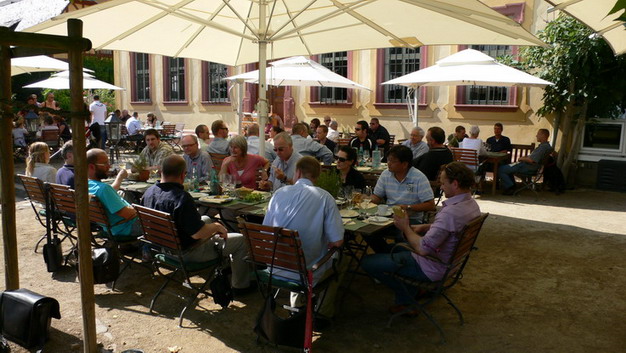 Gutsrestaurant – Schloss Vollrads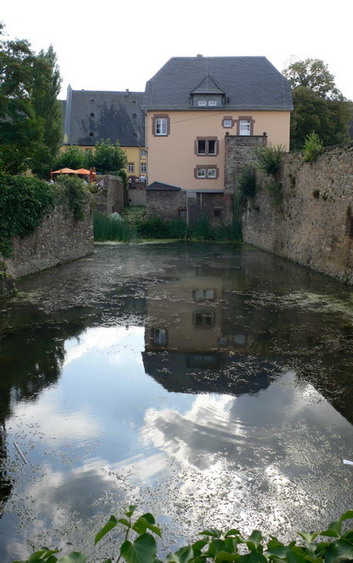 Schloss Vollrads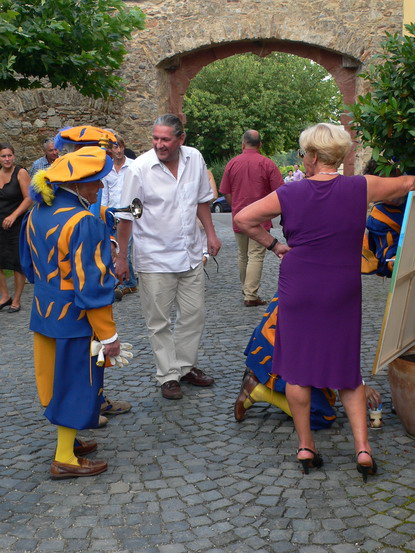 Thomas & the Knights – Schloss Vollrads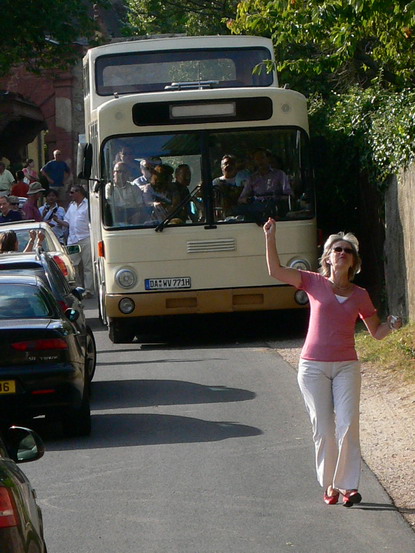 Fine driving by Heiko and pretty Traffic warden Martina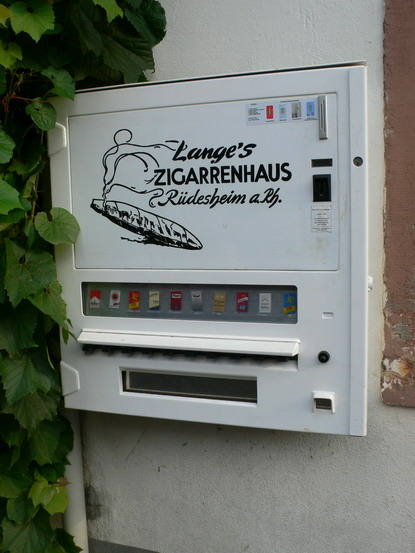 Rüdesheim – A German Cigar Torcedor Ad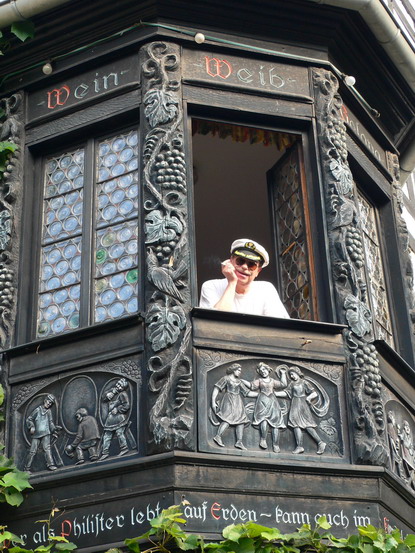 Wein, Weib, Gesang & Rauchen in Rüdesheim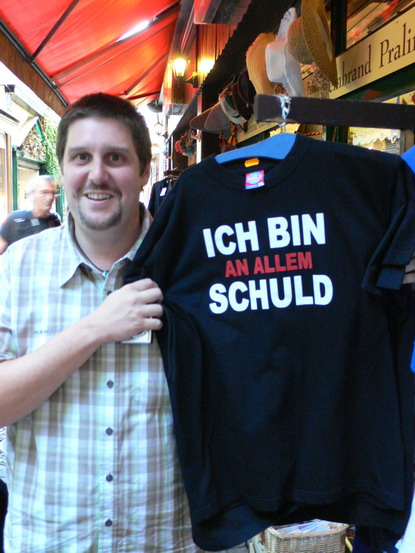 Max : Woas I ….. ??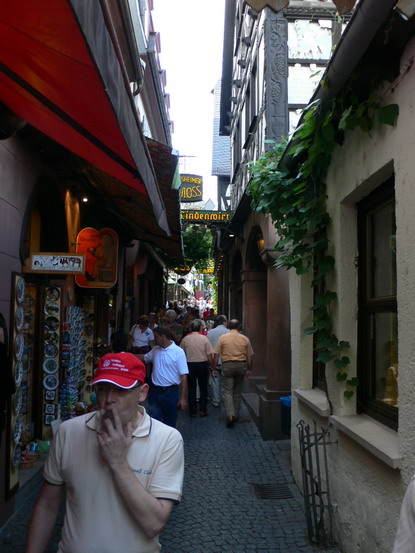 Cigars in Rüdesheim – Gabriel auf der Drosselgass'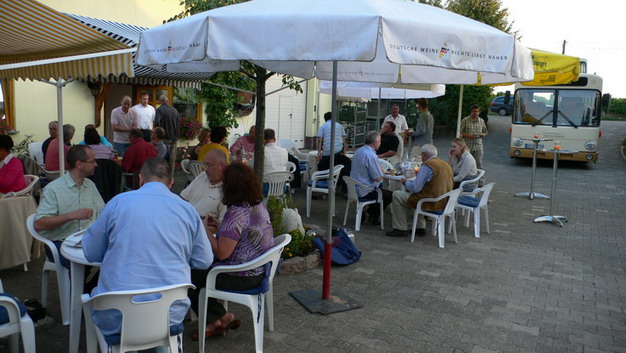 Dinner & Winetasting at Landgrafenhof – Saulheim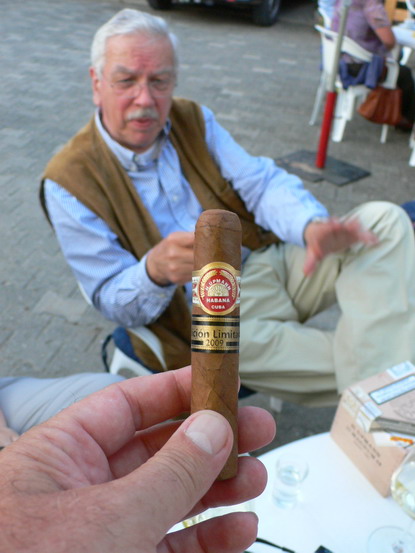 H.Upmann EL 2009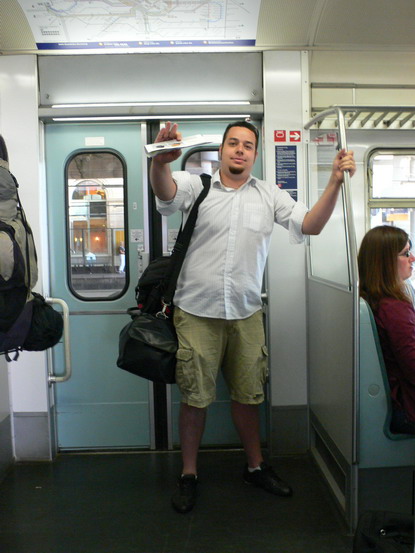 Mainz this morning : Bye Greg !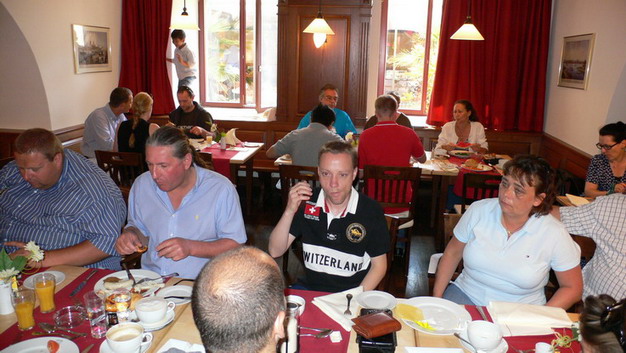 Mainz Proviantmagazin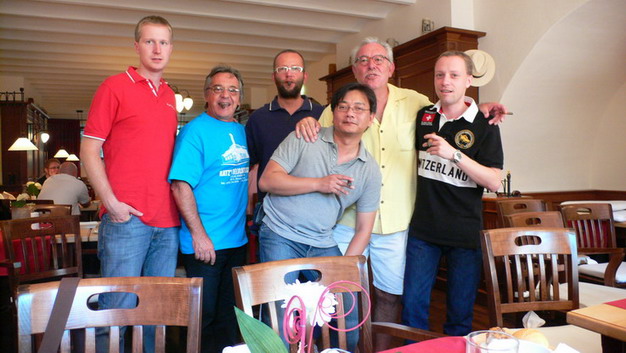 Auf ein Wiedersehen !
Copyright 08-2009 © Ninos Flying Cigar