6 Nov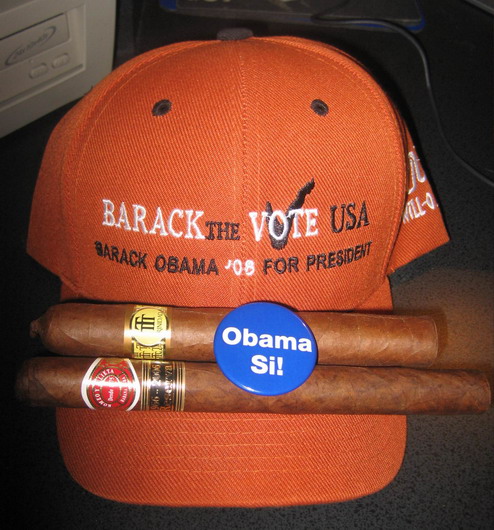 Nov. 05, 12h30 in Austin, Texas – Rick's victory cigars
Nov. 05, 19h30 in Calvisson, France – Guy's victory cigar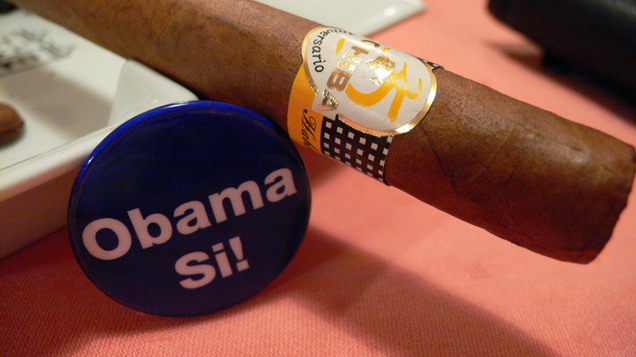 Nov. 05, 19h30 in Mainz – Nino's victory cigar
05 Nov. 2008
Rick from Austin,Texas, Guy from Calvisson near Nimes in France and Nino from Wörrstadt,Germany.
Just three regular cigar smokers with a passion for our hobby and for friends who share it.
We know each other only from the Internet and have never met in person, but we maintain a very lively electronic contact and share our views on a wide range of topics, from cigars to anything of interest that affects our lives.
The election of Barack Obama has given us cause for hope and for better ties between the old and new continents. This historic change might prove to be monumental in today's world affairs. That is why it affects all mankind.
We in Europe, along with a majority of US citizens, celebrate his victory over his respected opponent and rejoice in his achievement.
So we decided to hold a "long range cigar smoking celebration" of US President elect Barack Obama yesterday in our respective countries.
We agreed on the time, 19h30 Central European time or 12h30 Texas time and we lighted up our cigars simultaneously in the knowledge of the shared bond. For this occasion we chose cigars that we felt were very special and that we had reserved for special moments in history. Rick with a RyJ 100 Aniversario, Guy with a mid 80's Dunhill Estupendo and me with a 35 Aniversario Cohiba.
I had the pleasure of smoking in Mainz at the "Proviantamt", with good friends joining me.
Bernhard, Vitaly, Gabriel, Andreas and Walter were there and we had a good dinner, good dark Weizenbier and an excellent time.
Here are some pictures of a yesterday's celebration.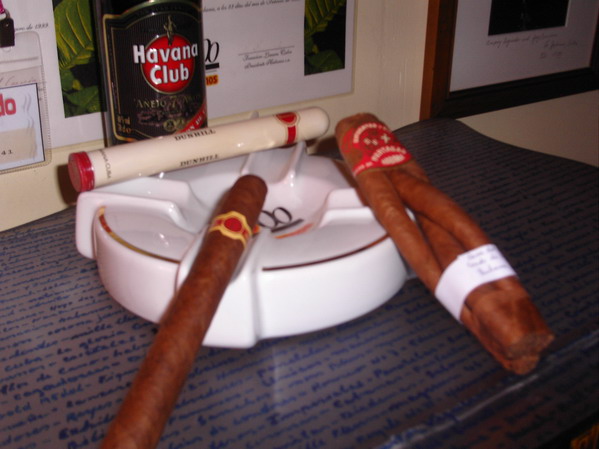 Magnifique, le Dunhill Estupendo de Guy, oh la la !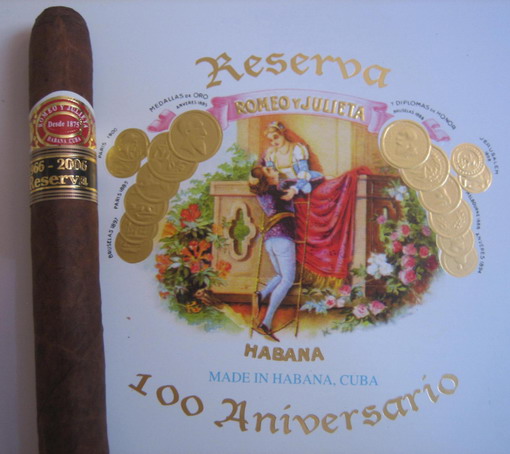 Rick's Reserva 100 Aniversario Romeo y Julieta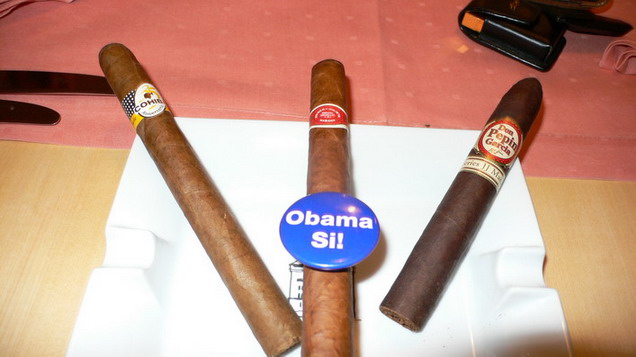 My choice of cigars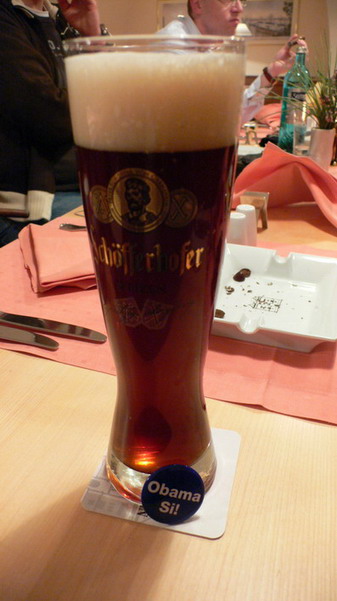 Celebration Weizenbier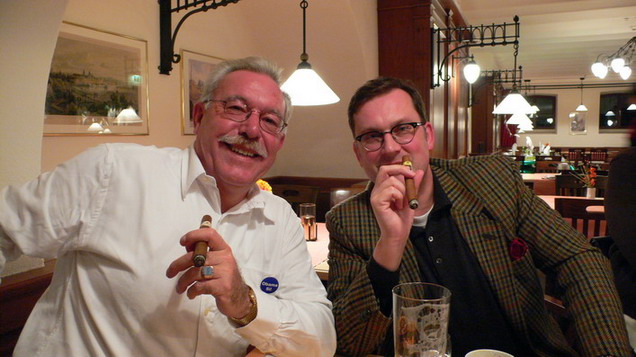 Celebrating with my pharmacist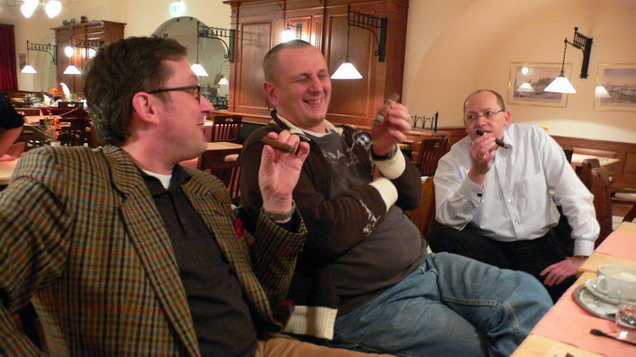 Andreas, Vitaly & Gabriel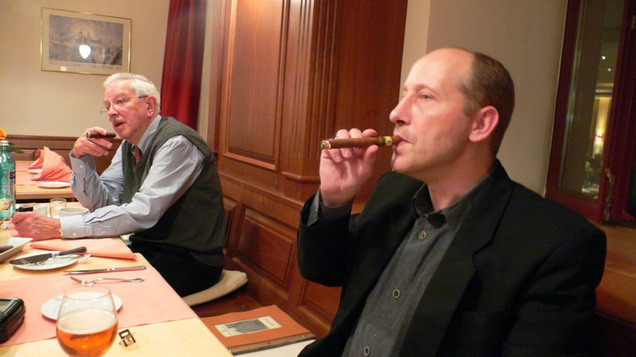 Walter & Bernhard
Copyright 11-2008 © Ninos Flying Cigar