5 Sep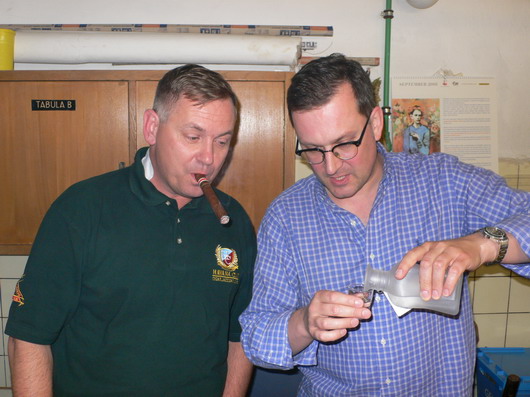 "Stiff Neck" Larry & Andreas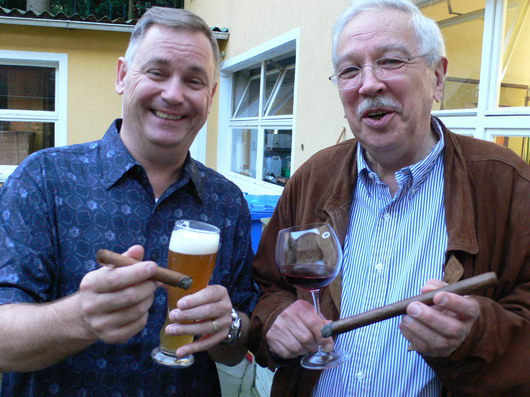 Larry & Walter at the Pharmacy Smoke
September 2008
Larry arrived in Frankfurt Wednesday afternoon …. and brought "English" weather with him, really, we had nice, sunny weather up until that morning, then it started raining…. well, maybe it wasn't British rain but hurricane Gustav tracking him ….
We had a few moments home, then he had some chiropractic help for his neck at the pharmacy by Andreas which really did help … before we went off for coffee, a sandwich and a Panatela.
Then it was time for a nice and very filling dinner at Massimo's with Gabriel and Don Walter, fantastic seafood appetizer and great steaks, wine, beer and Grappa, we smoked Cuabas EL 08, LGC MdO '98, Reynaldos Salomones and Punch Ninfas  – before we retired to the pharmacy for a very private "pre-pharmacy-smoke" filled with good cigars, beer, chocolate schnaps and some insightful discussion on local, regional and global politics plus economics plus jokes plus bullshitting.
Weather was not really conductive for a planned Rhine river cruise, so we drove to Worms and had lunch by the Rhine river at Kolb's Biergarten and enjoyed some "home cooking" and great hospitality.
Thursday we had the big pharmacy smoke with many people attending and enjoying a great time.
Larry found a friend for life in Rigo, the manager of the projected LCdH in Frankfurt and it was good to see Cubans and Americans sharing the pleasures of the good life.
Walter again surprised us with some excellent ( and discontinued ) Partagas Lonsdales.
On Friday Larry left for London and back to the US while we headed for Spain.
Here's some pictures of the events for you all to share.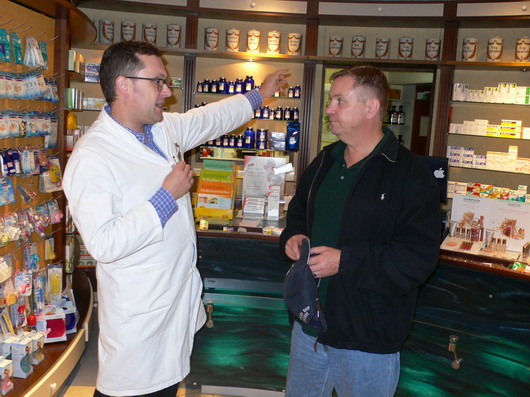 Larry in the pharmacy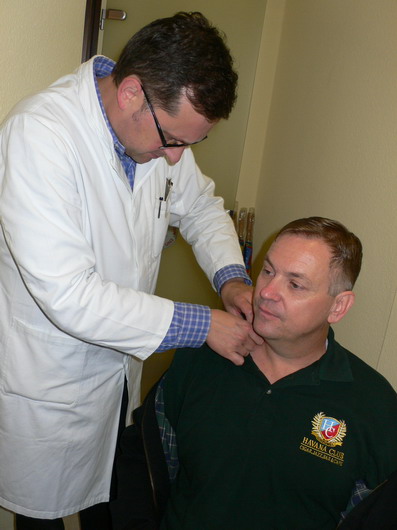 Getting treated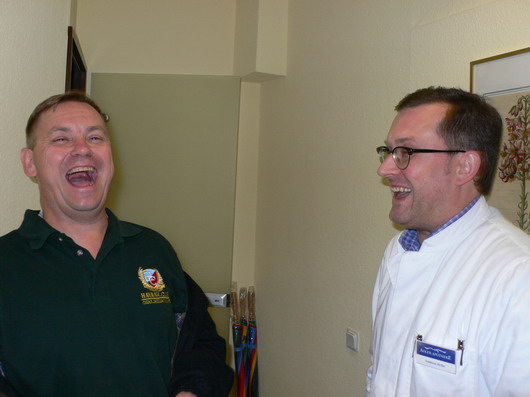 Feelin' better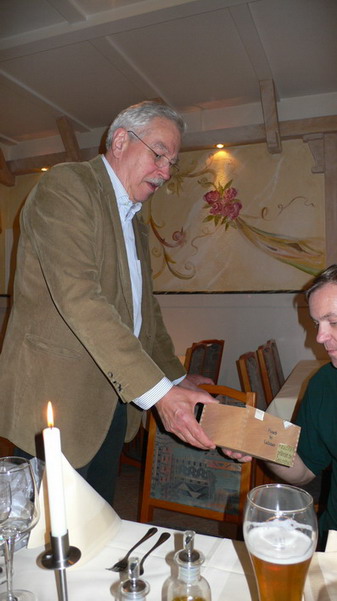 Walter & Ninfas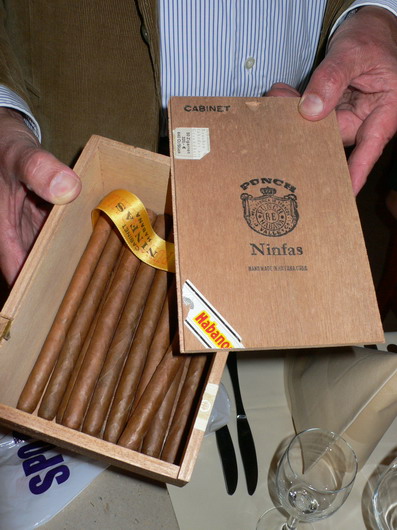 Ninfas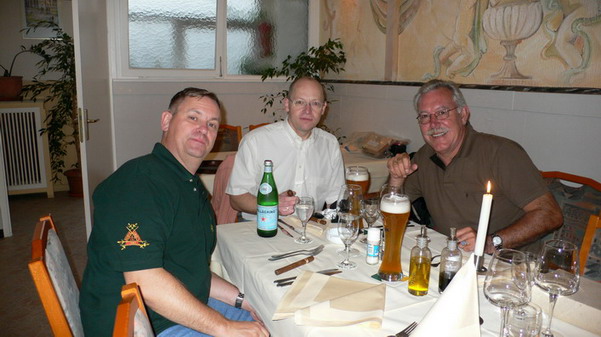 Gabriel joins up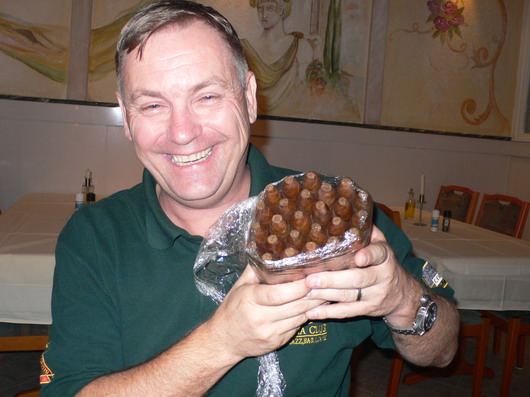 Reynaldo Salomones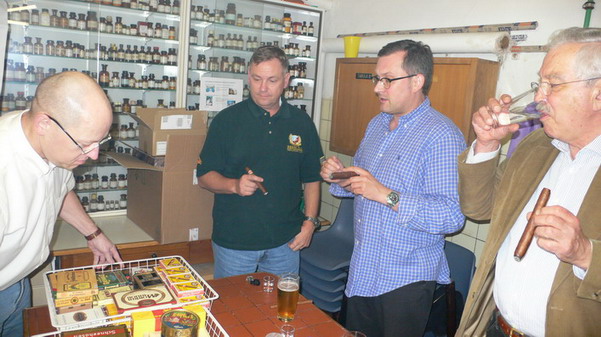 Pre-pharmacy-Smoke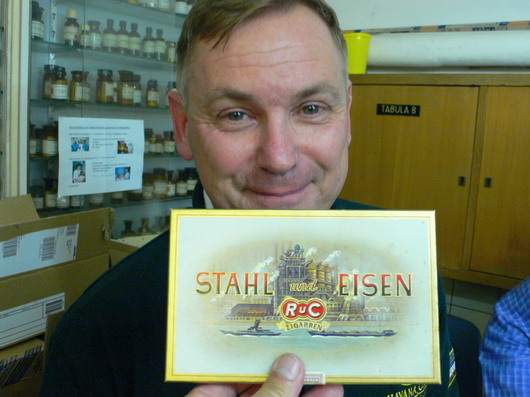 Steel & Iron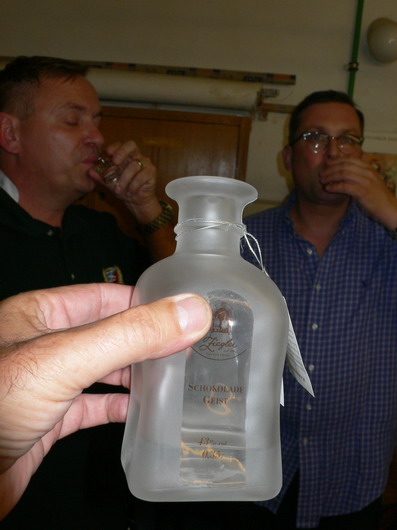 Chocolate Schnapps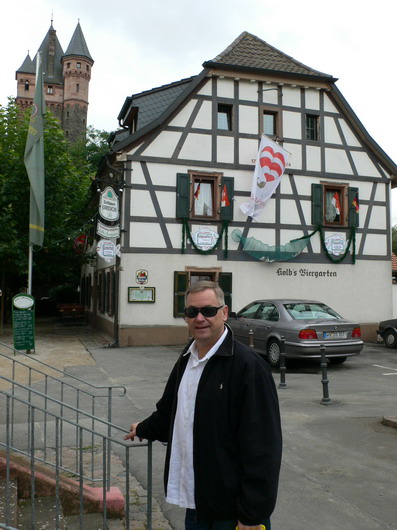 Kolb's Biergarten Worms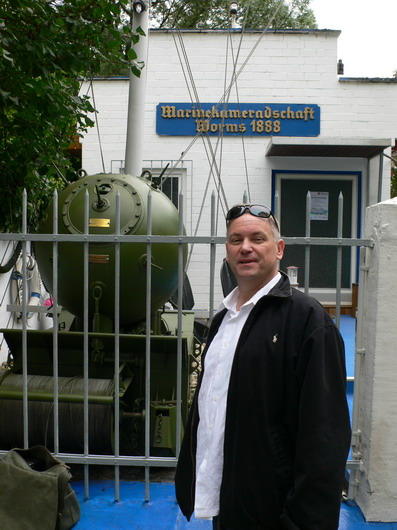 Worms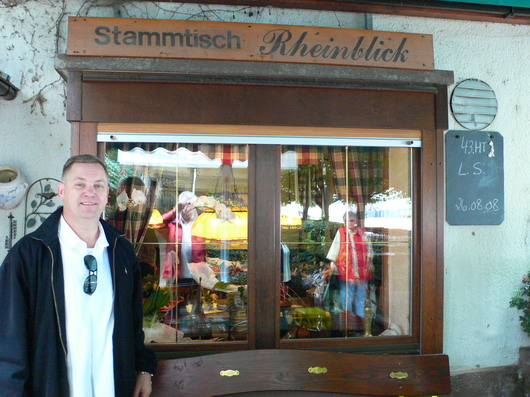 Lunch at Kolb's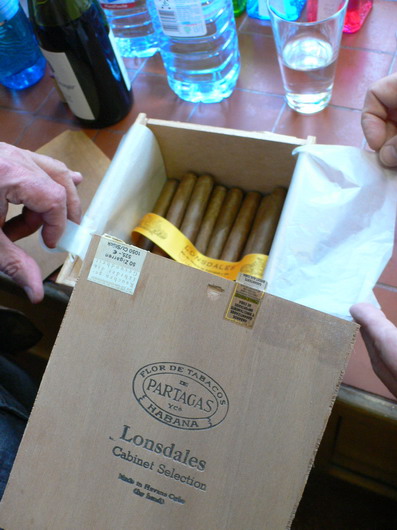 Lonsdales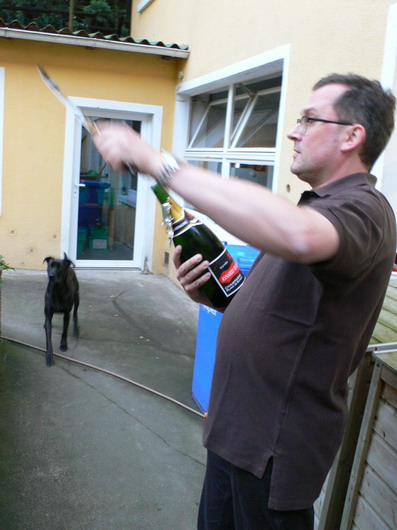 Decapitating Champagne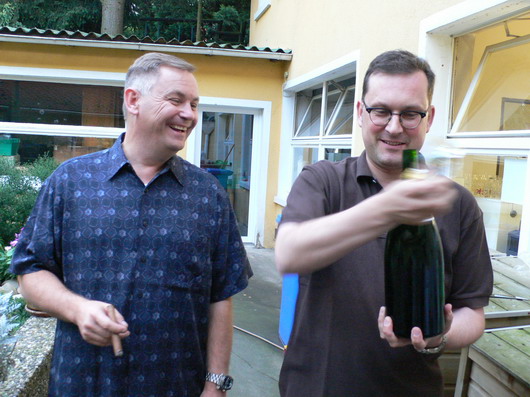 Well done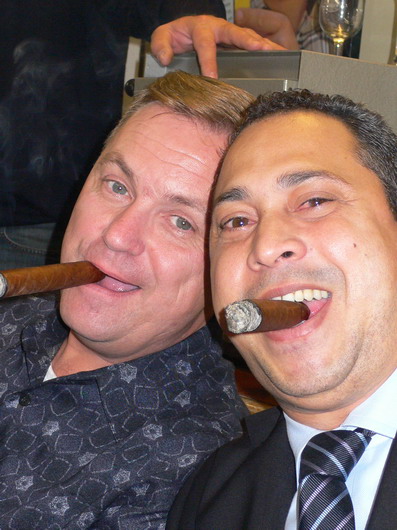 Larry & Rigo
Cigars unite people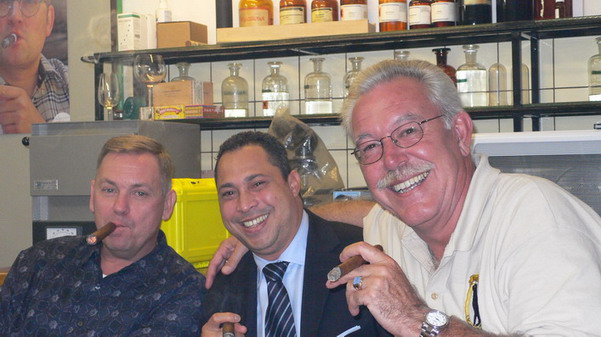 Having fun in the pharmacy
Copyright 09-2009 © Ninos Flying Cigar