16 Nov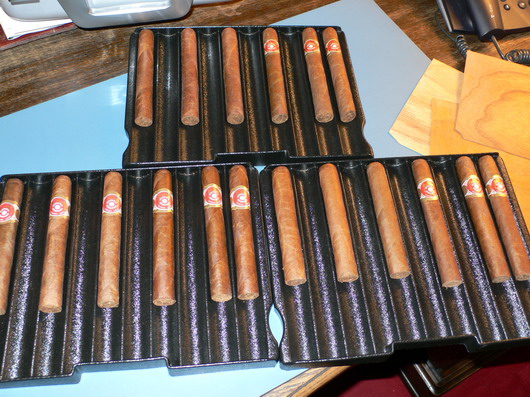 Punch Corona Gorda
Punch Corona Gorda Smoke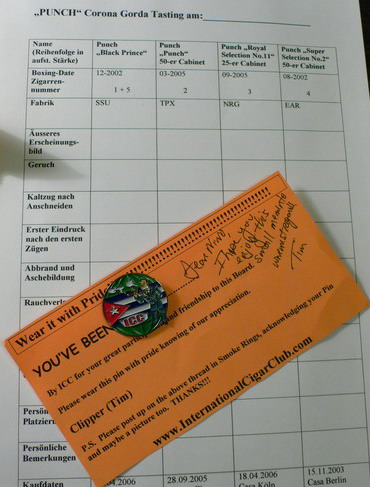 Tastingblatt und ICC Pin
Short English summary below.
Gestern sollte es stattfinden, unser Punch Corona Gorda Smoke/Tasting, just the three of us, Andreas, Bernhard und ich.
Aber, wie es so kommt, zwei Drittel ( sprich Bernhard und ich ) waren erkältet – einfach Nase dicht.
Das hätte keinen Wert gehabt – und die Zigarren sind es wert.
Also haben wir das Ganze auf ein späteres Datum verschoben und es uns bei einer Vegas Robaina Unico von OCT-02 sehr bescheiden, aber intim, fast drei Stunden lang schön gemütlich gemacht.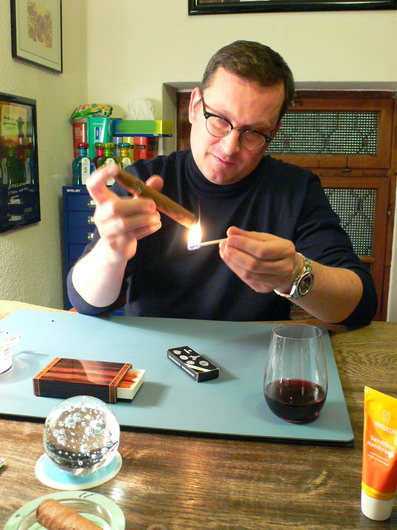 Guter Abbrand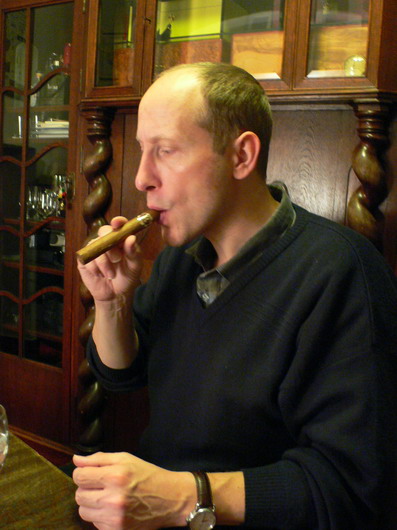 Guter Kaltzug
Unser Plan ist es sämtliche Punch Corona Gordas zu rauchen, das wären 4 Exemplare pro Person.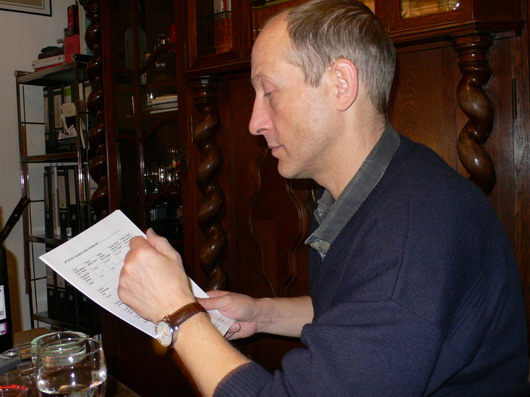 Bernhard bereitet die Reihenfolge vor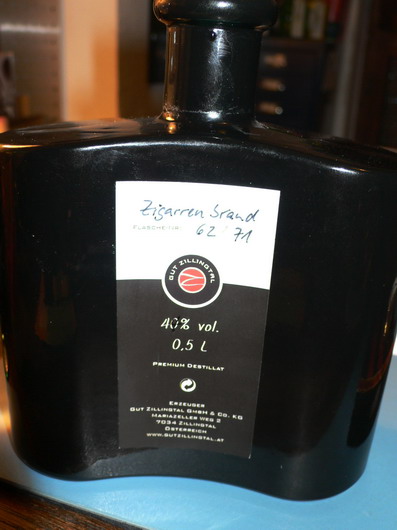 Unsere "Medizin"
In vorzüglicher Kondition gut abgehangen haben wir folgende Punch bereit stehen : Black Prince DEC – 02, Punch Punch MAR – 05, Punch Royal Sel. No 11 SEP – 05 und Punch Super Sel. No 2 AUG – 02.
Es war trotzdem ein schöner Abend mit guten Gesprächen – so sind wir dazu gekommen Silvester und Fassenacht etwas zu planen.
Und ich konnte die Überraschung feiern, eine sehr schöne und exklusive Nadel von ICC – Thank You very much Tim !! – erhalten zu haben ………….. die ich stolz in Kuba beim nächsten Festival tragen werde.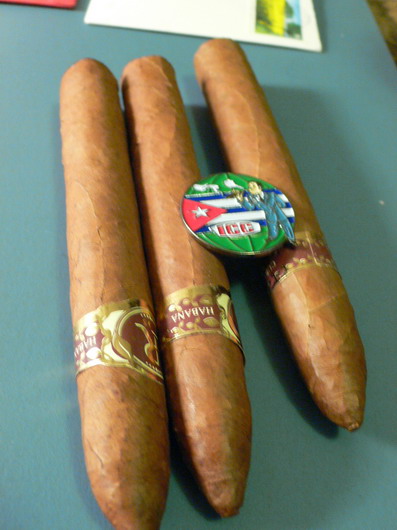 VR Unicos und ICC Pin
Wie man sieht, auch ein Abend der nicht stattfindet kann sehr interessant sein !
Short English summary :
Yesterday we had planned to do a little tasting of Punch Corona Gorda vitolas, but with 2 out of us 3 down with the flu, we decided to postpone the whole affair.
No value smoking 4 cigars with a stuffed nose – and these cigars are worth it !
Here's the Line Up : Black Prince DEC – 02, Punch Punch MAR – 05, Punch Royal Sel. No 11 SEP – 05 and Punch Super Sel. No 2 AUG – 02.
So we just had ourselves a quiet evening, smoked a Vegas Robaina Unico OCT – 02 and planned ahead for New Year's eve and next year's carnival.
And I celebrated the arrival of a valuable pin from ICC – Thank you very much Tim ! – that I will wear with pride at the upcoming Festival del Habano in Cuba.
An evening that didn't take place turned out to be a very interesting affair.
Copyright 11-2007 © Ninos Flying Cigar