15 Aug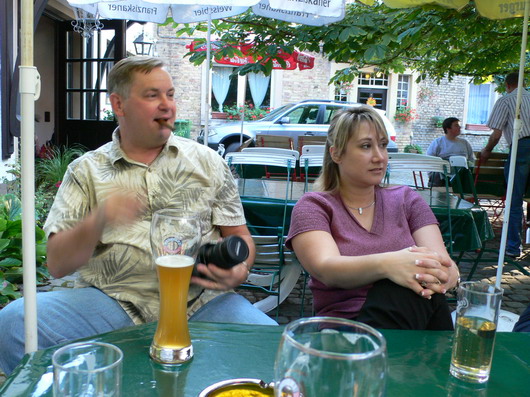 Welcome to Europe !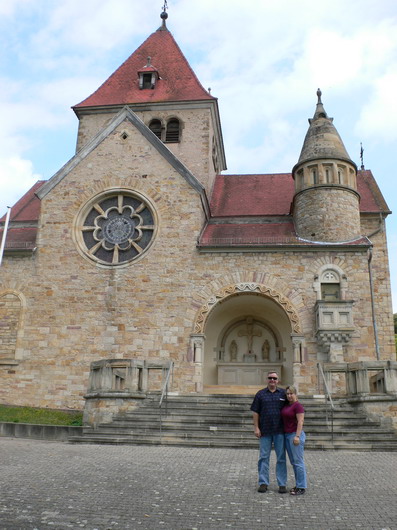 Tourists in Rheinhessen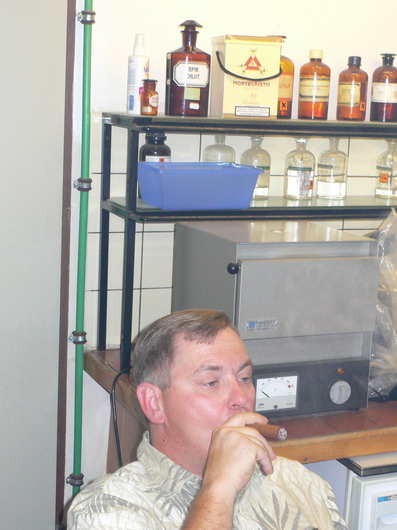 Smoking in the old Lab
Once again we had International visitors in the village – Larry and Elyse decided to start their European vacation  with us.
They enjoyed a sunny day in Rheinhessen, lucky them, as we've had a very lousy summer.
After a nap and some ice cream, it was time for a get-together and we enjoyed a great al fresco dinner in the courtyard of the B&B they were staying.
Cigars were quite good, Ricci's Laguito Nr 2, RASS from 2005 and LGC MdO 2 from 1998 – although Larry again got Fidel's middle finger when trying the delicious LGC – looks like he gets no love from the Maximo Lider …………..
Larry gave each of us some fantastic cigars, plus a beautiful El Casco gold plated Cigar Cutter to this humble reporter.
Andreas was the extremely happy recipient of a Partagas X Tienda Aniv. Salomones which impressed him immensely.
We retired to the pharmacy after dinner for more cigars, beer, rum, lots of laughs and a very good time.
Next day, after coffee at the pharmacy and a bit of vineyard sightseeing I drove them to Frankfurt-Hahn Airport, very much in the middle of nowhere and nowhere near Frankfurt, from where they took off for a real vacation in lovely Bella Italia.
Have a great vacation, come back safely and enjoy the time !!
Nino
Here's some pictures :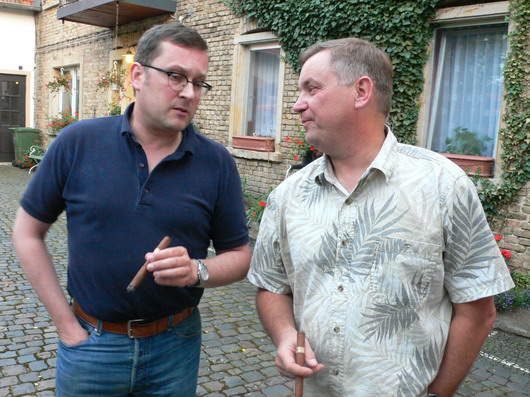 Andreas & Larry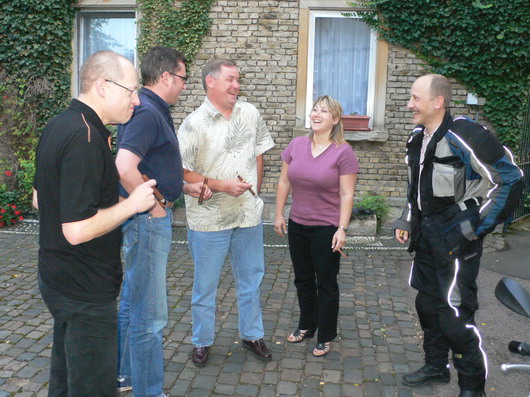 A happy group of tourists & locals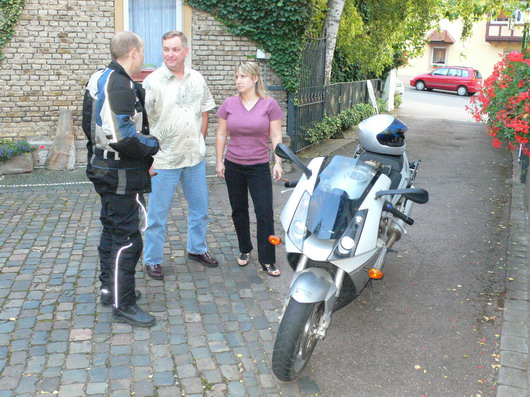 Explaining a MZ Bike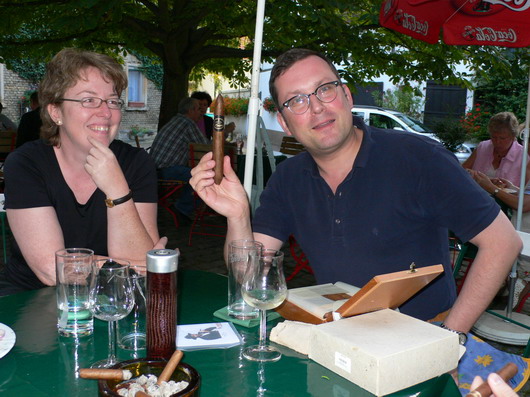 Andreas in his best "I can't believe it" face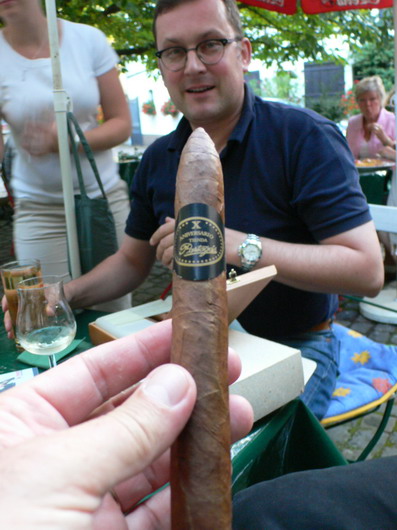 Nice Salomones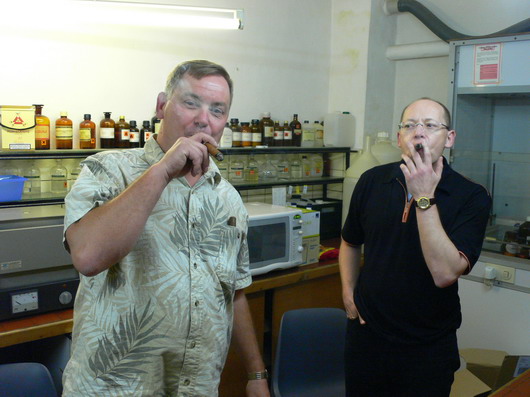 Larry & Gabriel in the old Lab
Nice Old Bottles and Jars
Bernhard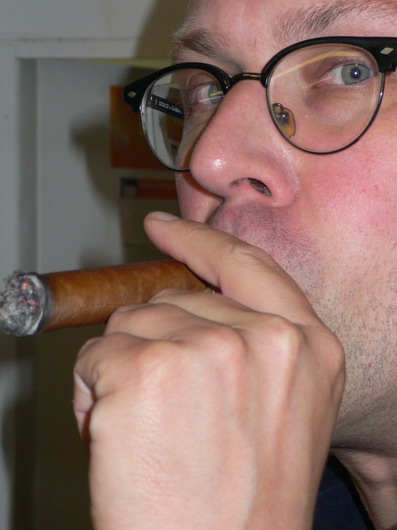 Andreas Close Up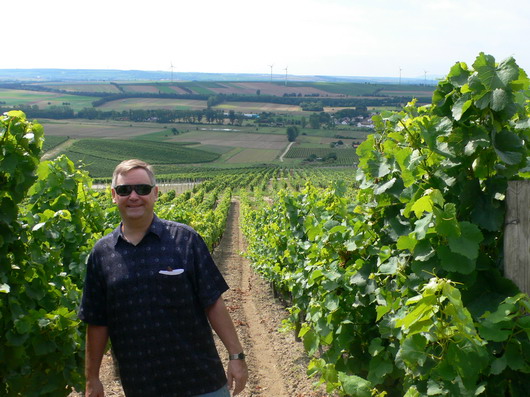 In the Vineyards of Rheinhessen
Copyright 08-2007© Ninos Flying Cigar