23 Jul
9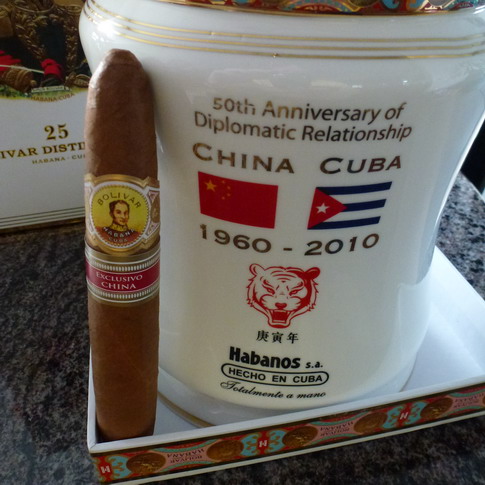 Bolivar Distinguidos ER China
Febr. 2012 ( posted July 2012 )
It's been an incredible economic development that I have witnessed in China from 1979 until now.

From an hermetically closed country where all dressed alike, from millions of bicycles
in Beijing and no cars, from special currency for foreigners and prices according to the "socialist friendship" of your nationality to … a world's economic power where just days ago Germany's chancellor went hat in hand to Beijing asking for financial support for Europe's failed economy ( and came back empty handed).

What irony.

And what a confirmation of Deng Xiao Ping's famous sentence : "Whether a cat is black or
white doesn't matter, what matter is that it catches mice". Every Chinese understood the meaning of those words – the party will rule but you see to it that you make money.

Walking distance from the White Swan hotel on Shamian island in Guangzhou is the first farmer's market that opened in China under Deng's new policies.
The White Swan itself was China's first joint venture hotel. Today the Pearl river
delta is the factory to the world.

Staying many weeks for years at the White Swan, among many other Chinese destinations
flown, I saw that many heads of state resided there on official visits, among them Fidel Castro. It's a puzzle to me why he didn't learn from the Chinese and opened up the island's economy and instead let it go belly up to the discontent of its people, especially after the former paymaster, the Soviet Union broke down.

Cuban-Chinese relations started in 1960 and that is what this beautiful jar commemorates.

It gives me a chance to reflect on the economic tale of two different nations under the
same ideology.

Again – this is just an economic tale and I'm not going to delve into political semantics.

But I dislike the arrogance of the West in condemning a priori the success of this economy because of rightful claims for more openness, democracy and human rights.

Looking at the plight of southern European nations we should acknowledge the hard work
ethics, and dynamic growth and that exists in Asia.

Sticking our head in the sand and bitching about those facts will lead us nowhere. Fast.

Nino

PS : I received this jar in January this year from a good friend in HKG.

I wrote this report in February and then left for Cuba and forgot all about it until
I first smoked a stick yesterday …..

It was fantastic and the consensus was that it's one of the best cigars released in many years !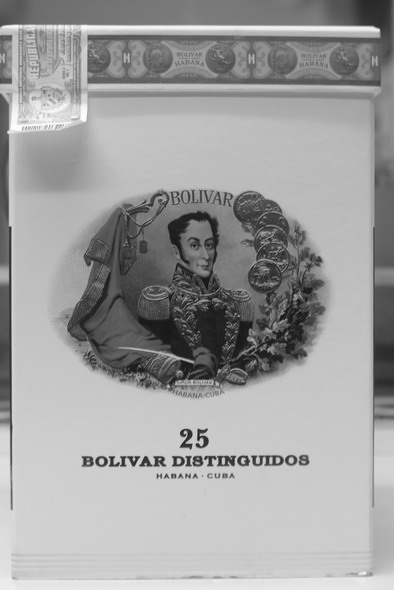 Bolivar Distinguidos ER China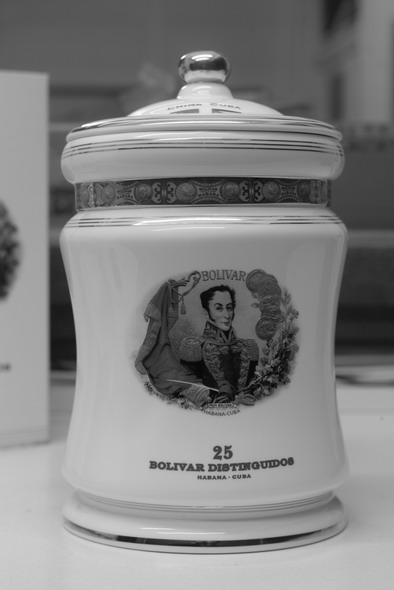 Bolivar Distinguidos ER China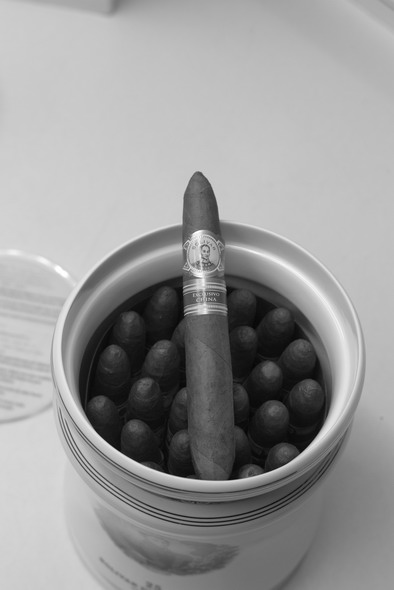 Bolivar Distinguidos ER China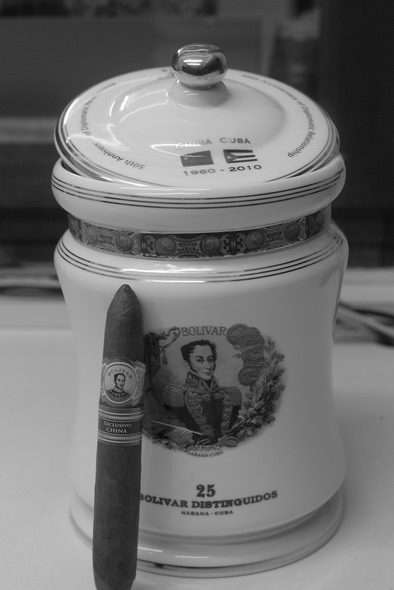 Bolivar Distinguidos ER China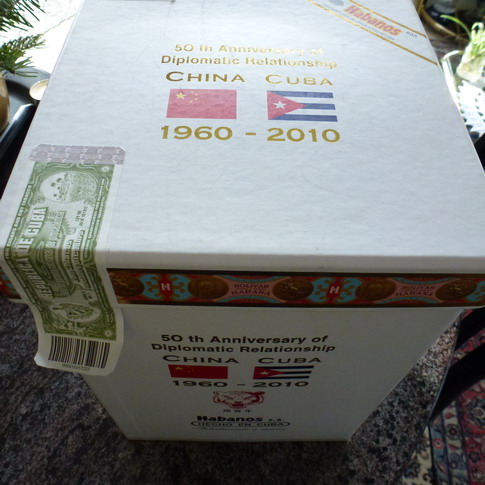 Bolivar Distinguidos ER China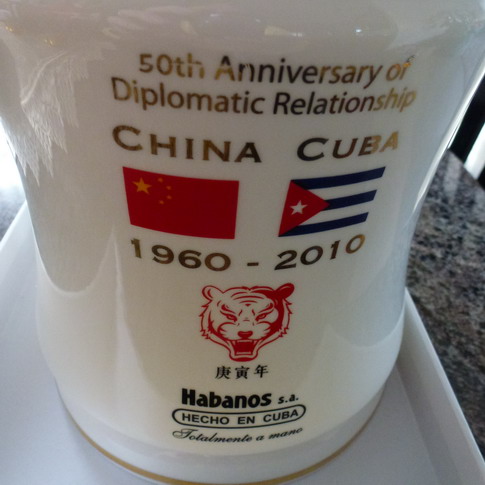 Bolivar Distinguidos ER China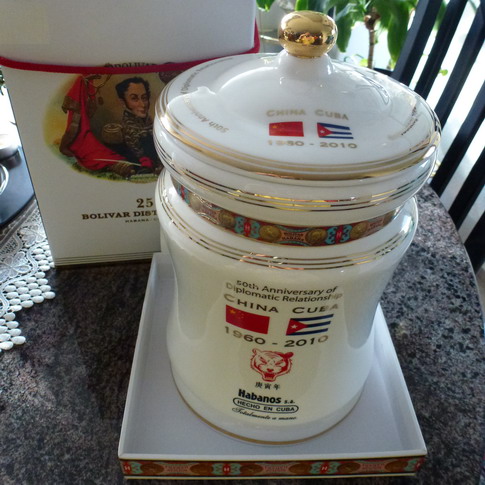 Bolivar Distinguidos ER China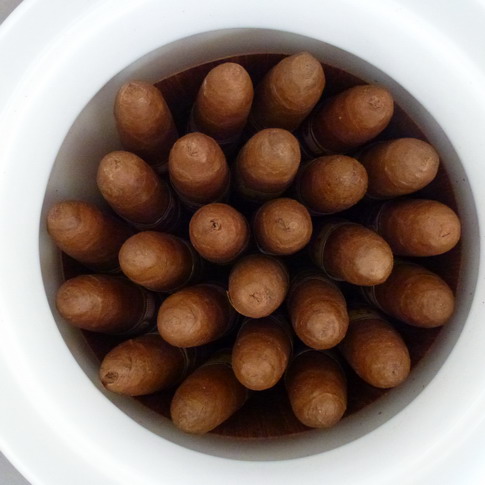 Bolivar Distinguidos ER China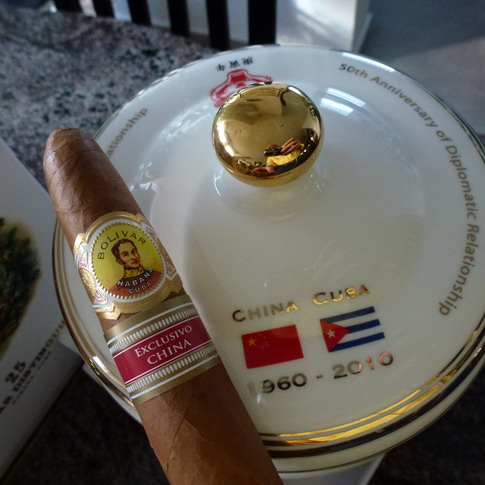 Bolivar Distinguidos ER China
Copyright 07-2012 © Ninos Flying Cigar