2 Jul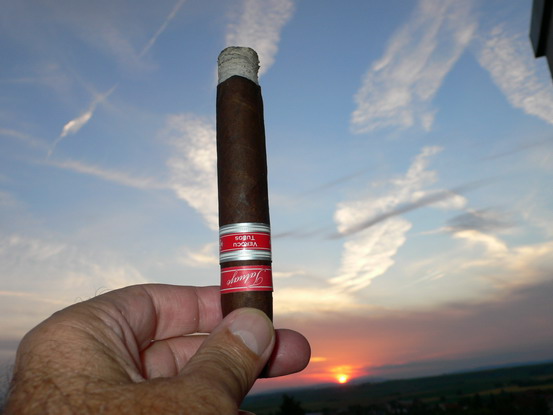 Tatuaje Verocu Torpedo in the sunset
Tatuaje Verocu Tubo – July 2010
It was very hot today, round about 36 C, so hot that we had a very late light dinner in the terrace – we had tapas, Tortilla with dried wild boar sausage bits, stuffed peppers with cheese, salami, tomato cream salad, fried zucchini and peppers.
Dessert was cold cherry compot from the garden with some sweet gravy.
The rose was a local, hearty and very intense 2009 from Manz, a good wine estate around here.
And in the cool sunset breeze I tried another of the Tatuajes that Alan aka "Mr Goodfella" sent me.
This time it was the Tatuaje Verocu Tubo.
Some Information :
Cigar : Tatuaje Verocu Tubo
Size : 6 1/8 x 52 ( Torpedo )
Wrapper : Nicaragua
Binder : Nicaragua
Filler : Nicaragua
Strength : Medium/Full
I believe this cigar was released in early 2010 but it might have been in 2009.
My notes : Perfect construction, great presentation & wrapper, perfect draw & burn.
Solid white ash.
Woody undertones, mild, pleasant and harmonious.
Nutty, rich and creamy, well balanced.
Nothing special about this cigar that gave me 1h 30 minutes of pleasant smoking time, but again a very fine specimen from Tatuaje.
Nino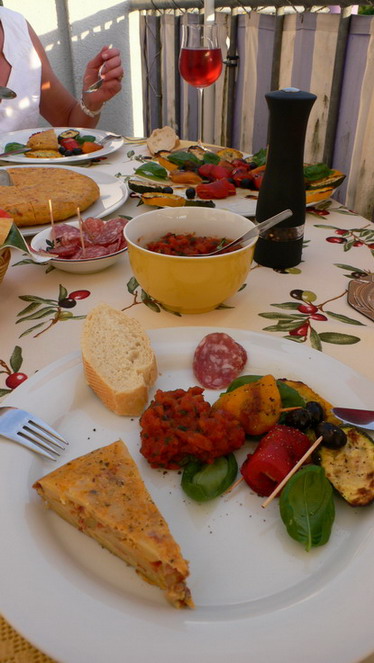 Tapas dinner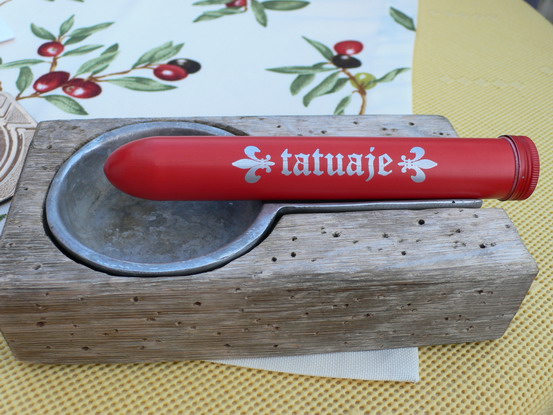 Beautiful presentation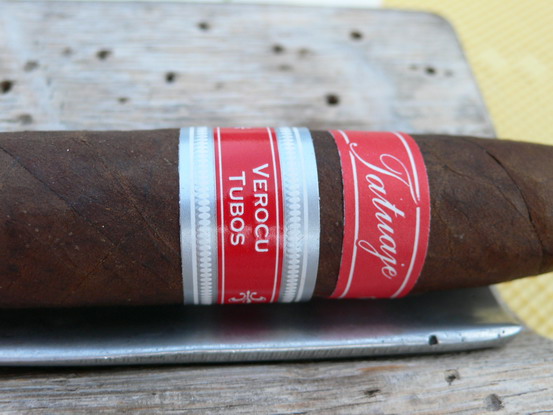 Tatuaje Verocu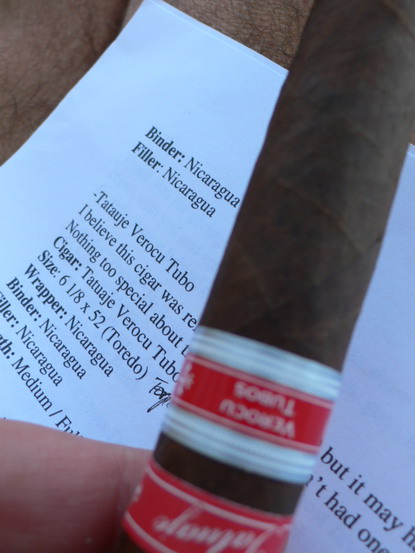 Notes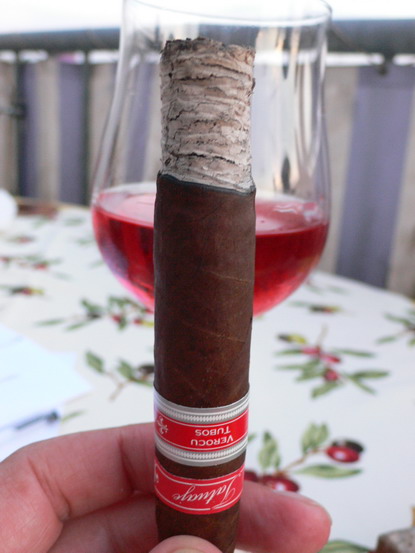 Solid ash – great wrapper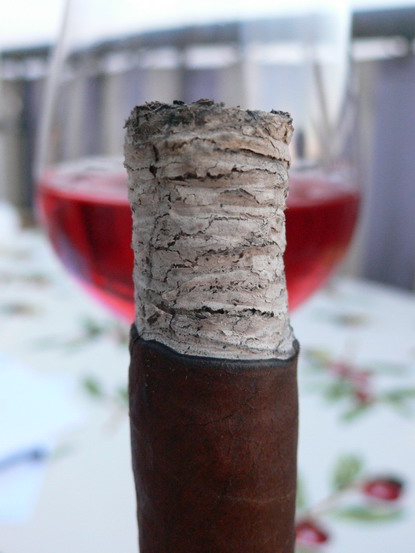 Detail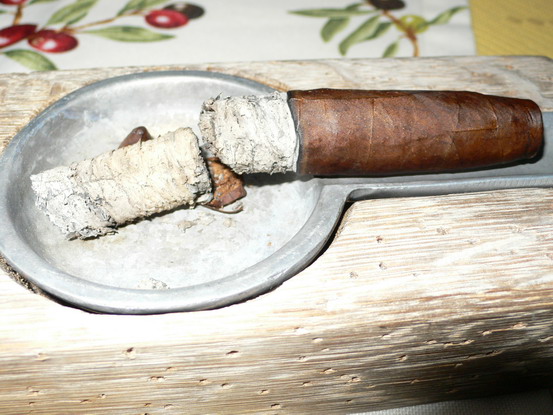 Good cigar
Copyright 07-2010 © Ninos Flying Cigar