26 Jun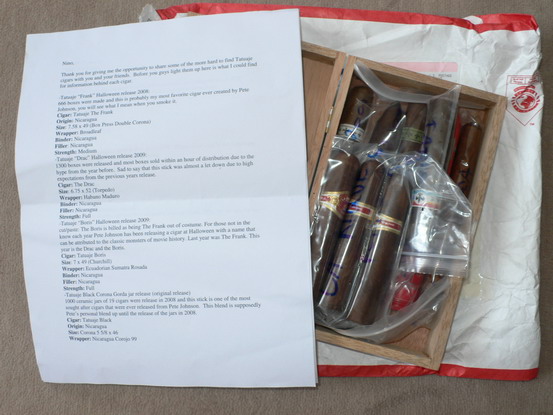 Alan's cigars and detailed description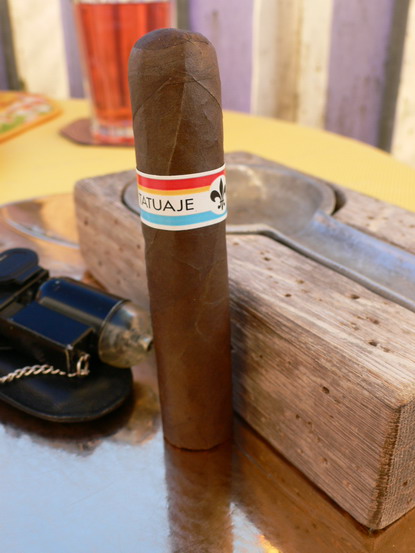 Tatuaje T 110
Tatuaje T 110 – June 2010
A friendly reader of my blog from the US, Alan "Mr Goodfella" has been in contact with me since he read that I enjoy the Pepin Garcia/Pete Johnson Tatuajes so much.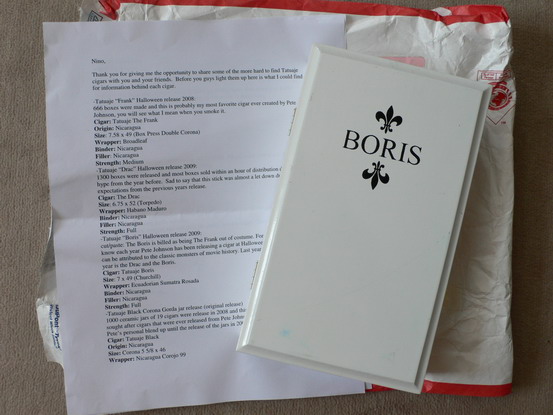 Nice box too
He has been kind enough to send me some very rare and hard to find Tatuajes such as the "Frank" Halloween 2008 release, the "Dac", Halloween 2009 release, the "Boris", also 2009, the Tatuaje "Black" 2008 jar release, the "Verocu" Tubo and the T 110 among others.
While I intend to share some of the cigars with the gang at the pharmacy, I have tasted 2 cigars already and would like to do a little review.  Long time no reviews here – time to do some again.
I start with the Tatuaje T 100.
200 Boxes were made for one store in Hawaii in 2009. Make sure to eat something before you smoke this thing, it's pretty strong.
Cigar : Tatuaje T 110
Size : 4,5 x 52 ( Short Robusto)
Wrapper : Nicaragua
Ninder : Nicaragua
Filler : Nicaragua
Strenght : Full
I smoked this cigar after dinner and during the first regular half times of the Ghana-USA world cup match – the cigar lasted 120 minutes and while I thought it would be a good omen for the USA match, the match was undecided 1-1 when I finished the cigar.
The appearance is gorgeous dark maduro. Silky and oily wrapper. Solid construction. A bit dry, but just my style.
Tightly packed but a perfect draw.
Aromatic dry draw. Full of flavours, cocoa, chocolate, peppery, very creamy and round in 1/3.
Solid ash that remains very firm until 3/3. Uneven burn.
Very round tasting cigar, powerful but again creamy and deep while not too complex or overly strong, but certainly not a "beginner's" cigar.
Wife loves the smell.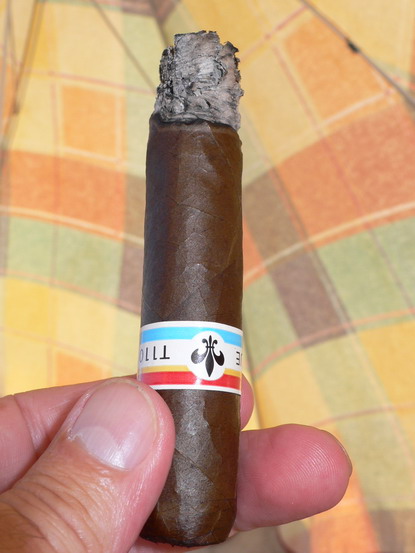 Tatuaje T 110 – Oily & shiny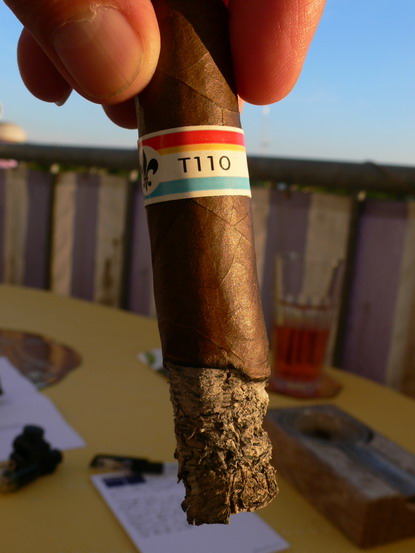 Tatuaje T 110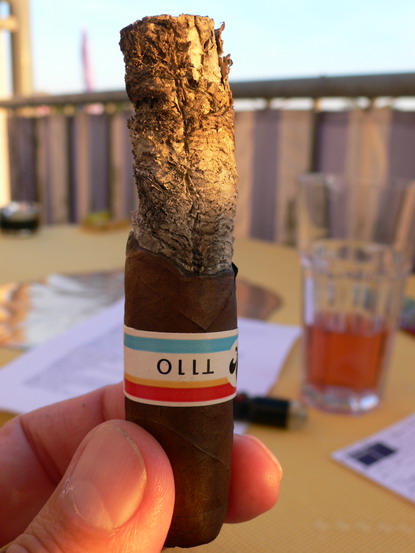 Tatuaje T 110 – Solid ash
A full smoke, pepper, deep, very soothing.
Good to the end and a perfect example of why I consider Tatuajes to be among the best Non Cuban cigars around.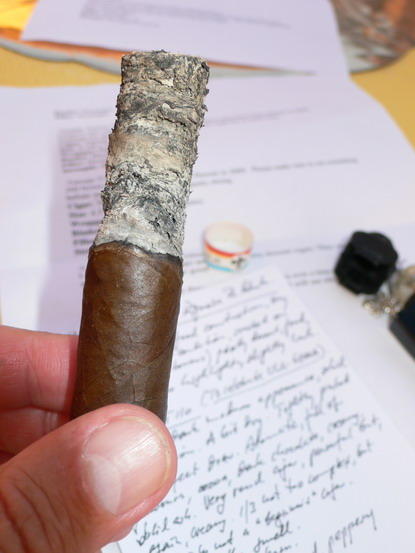 Tatuaje T 110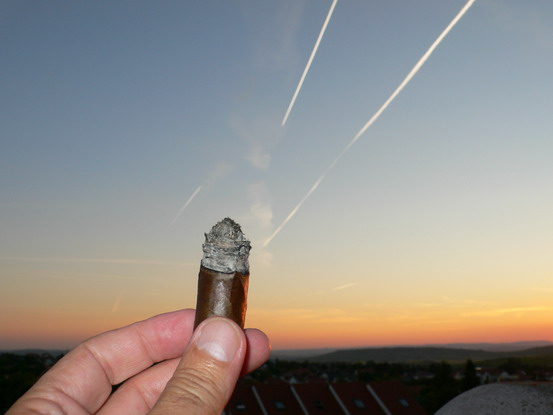 Tatuaje greetings across the pond to the USA
Yesterday I smoked the "La Riqueza" Cabinet Petit Robusto after dinner and before the Spain-Chile match.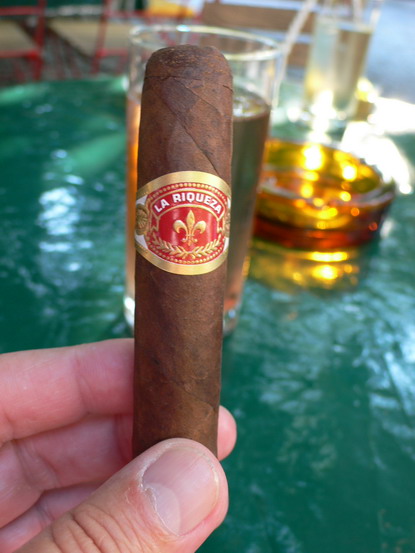 La Riqueza Petit Corona
Some notes as well :
Good construction, dry condition, cracked a bit during cutting. Pretty decent, good but monotonous, no highlights, slightly harsh at the end.
Nino
Copyright 06-2010 © Ninos Flying Cigar