2 Apr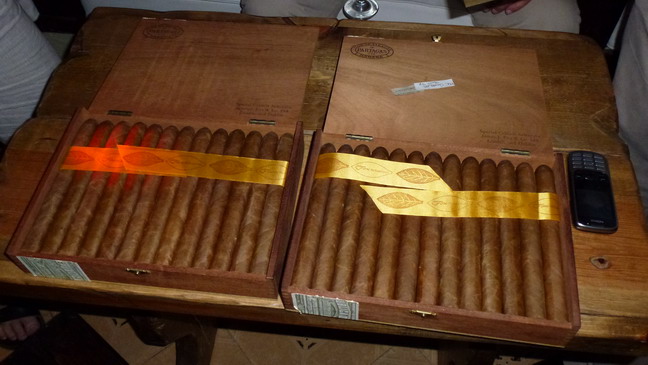 Partagas 109 Seleccion Fox Nr 1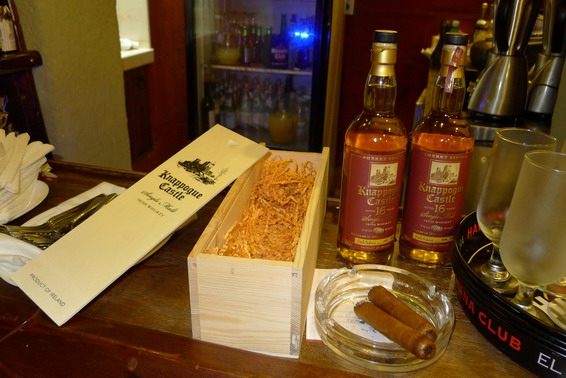 Knappogue Castle Single Malt Whiskey
Havana, 28 Febr. 2012
Sponsored and organized by the Fox Brothers, Rob and Stuart, renowned cigar merchants in Dublin and London :
www.jamesfox.ie/page.html?id=2&zenid=n59vdves3n6t2t5skqcejgnr06
and "instigators" of the now classic baseball match Cuban rollers vs International Cigar Nuts.
This video shows the fun that was had at baseball – Thanks Ajay Patel ! :
www.youtube.com/watch?v=cKYdN8cyYok&feature=share
This private tasting was held at La Moraleja, a private Paladar near the Habana Libre Hotel, that also hosted last November's tasting of another gem, the Fox 100 Anniv. H.Upmann Sir Winston.
The tasting was attended by many well known Aficionados and merchants like Andy, Harry, Dara, Rick, Jerry, Jimmy Ng, Valerio Cornale, Alex Iapichino, David McGrane, Luis Sorinas, Jose Antonio Candia, and many others and I believe I noticed David Savona at the end having a talk with Valerio.
Two boxes of 1972 Fox Seleccion Nr 1, a 109 vitola, were opened, both in perfect condition, the oils all still there and shining in the dim bar light of the Paladar.
Two bottles of 16 yr old Single Malt Irish Whiskey, Knappague Castle, were opened as well and this Sherry finished Whiskey became the perfect "marriage" to this wonderful cigar.
www.knappoguewhiskey.com/home.php
The cigar was fantastically well constructed and in perfect shape. It had a cold draw of Eucalyptus and Menthol and smoked in a heavenly fashion with a hint of mineral taste, becoming dry at the very end and a bit bitter on the tongue ( mind you, that was the nub ).
It gave us a reminiscence of the old, classic vitolas made in the 70's.
A most lively and well organized private tasting giving time and space to have good conversations with the many International friends visiting Havana during the Festival outside the official events.
David McGrane was kind enough to present me with a 70's Fox Punch Nectares Nr 6 that I would later enjoy during my days at Bay of Pigs – delicious vintage classic !
He also passed around some of the original La Corona Policromias to everybody's great interest.
It was after this tasting that I received a few of the Cohiba Piramides Extra prototypes ( some already with the new Cohiba band ) and learned that some were rolled with Medio Tiempo leaf and some not – later I learned that the final decision was to have the production of this new vitola made without the MT leaf as it is needed for the BHL line. After sampling several drafts of both models I must say that I preferred the sticks with the MT, it adds more creaminess and body.
Very interesting to taste a vitola with different "liga" or blend.
The new band will be applied to the Piramide Extra at first before progressively being implemented on all new production Cohibas.
A perfect Havana afternoon – Thanks to Rob, Stuart, David and Andy for the hospitality and generosity !
Nino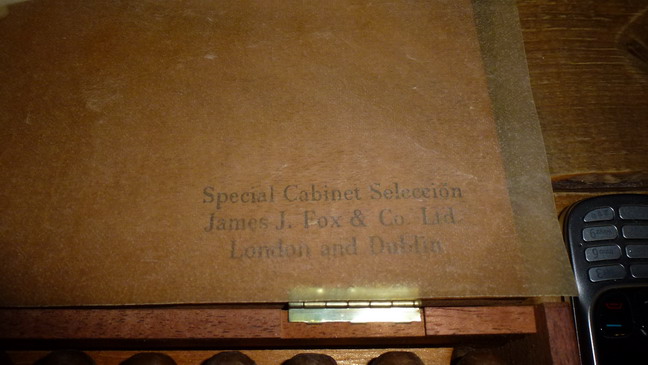 Special Cabinet Selection for JJ Fox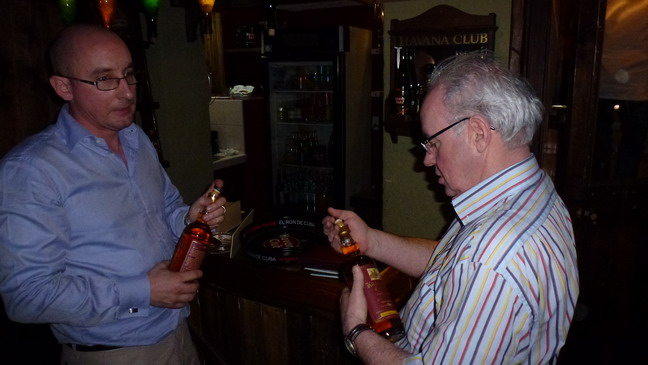 Rob Fox & David McGrane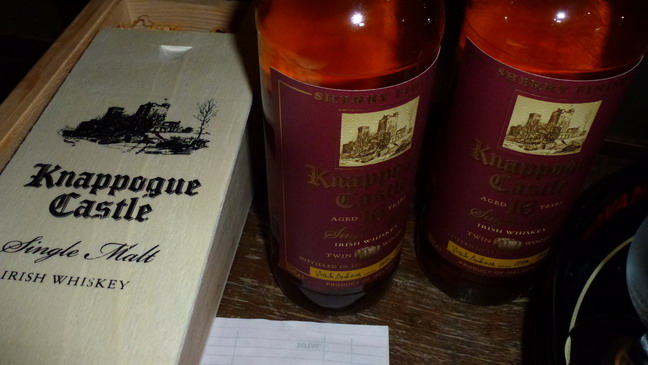 The Whiskey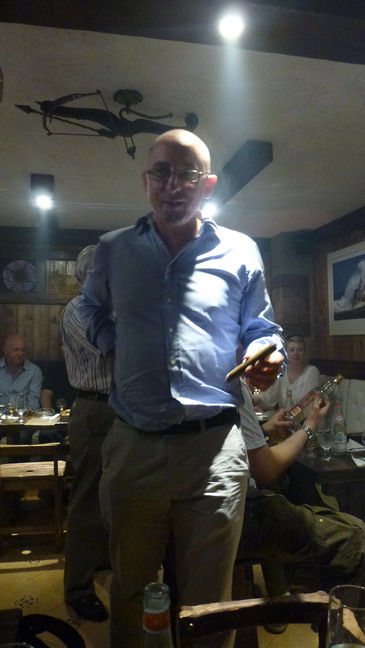 Rob Fox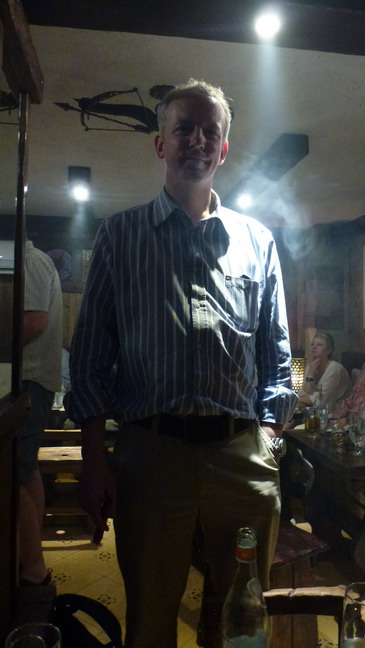 Stuart Fox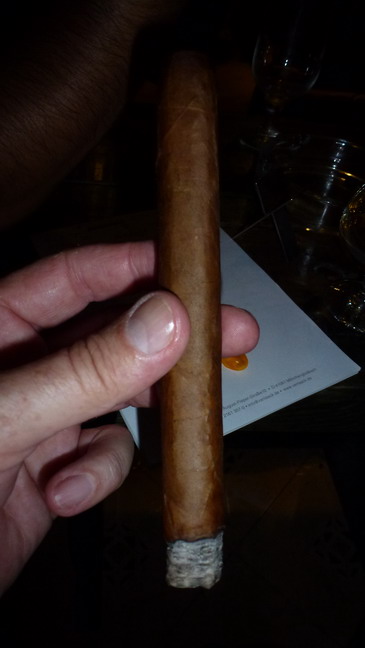 The Cigar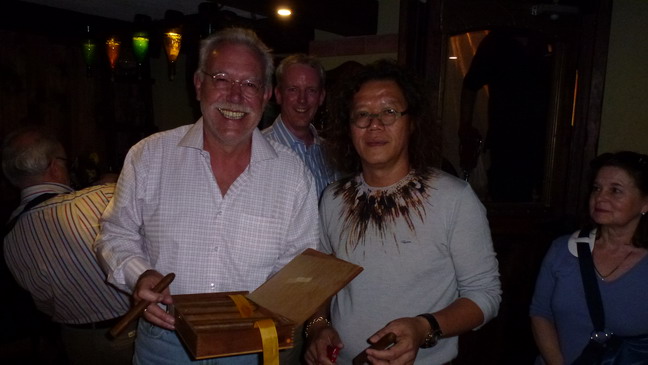 Great atmosphere at La Moraleja –
With Stuart Fox and Jimmy Ng from Singapore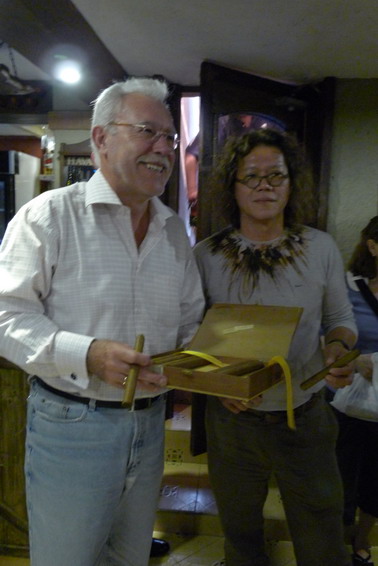 Cigars and Jimmy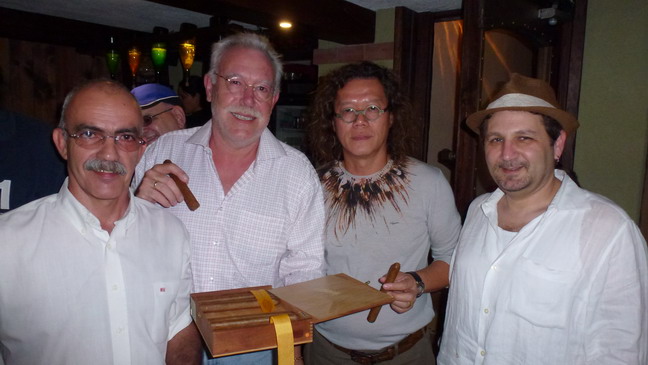 With Luis Sorinas and Jimmy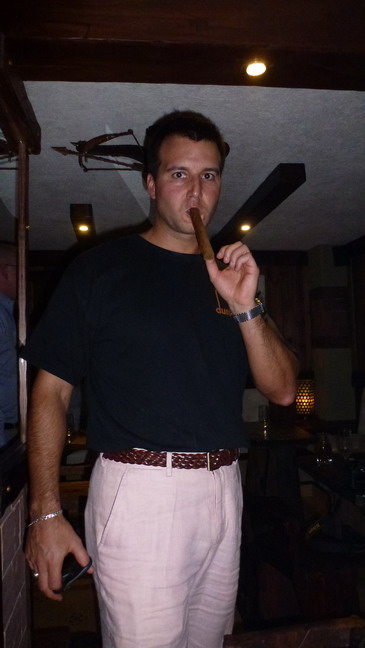 Alex Iapichino from Abu Dhabi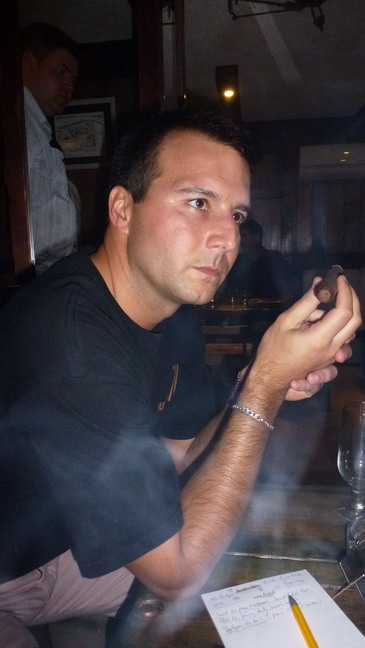 Alex
Great event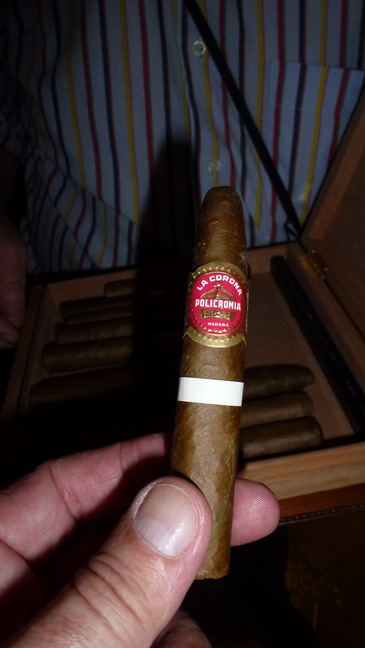 Original La Corona Policromia by David McGrane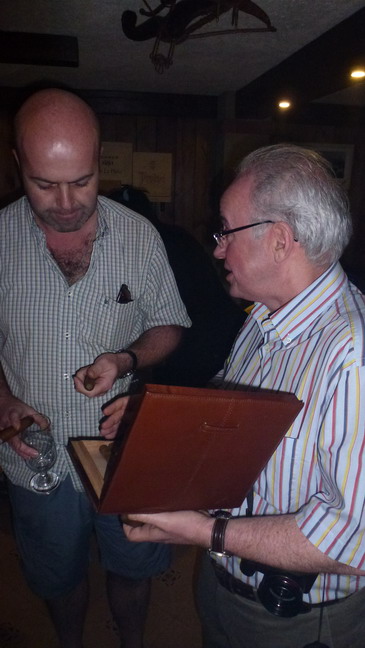 Andy & David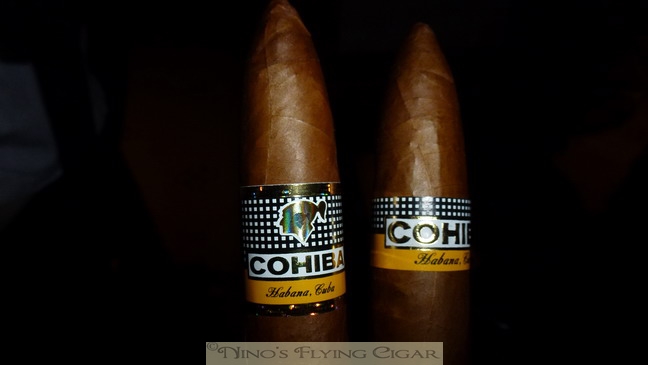 New Cohiba Piramides Extra – New and Old Band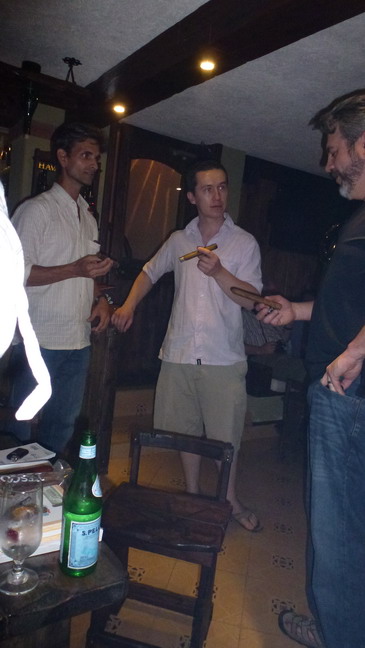 Jose Antonio, Harry and David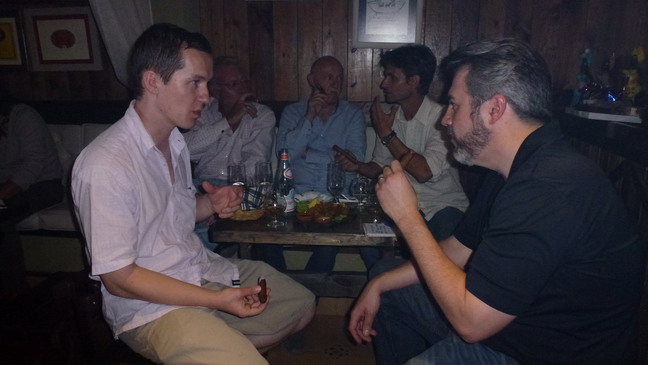 Harry and David – Valerio center background
Luis and Jimmy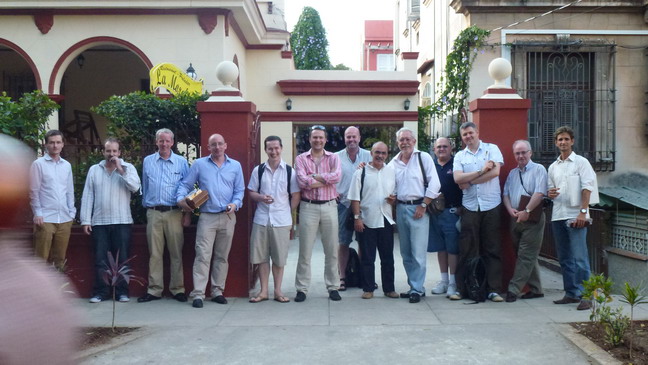 Thanks Rob & Stuart !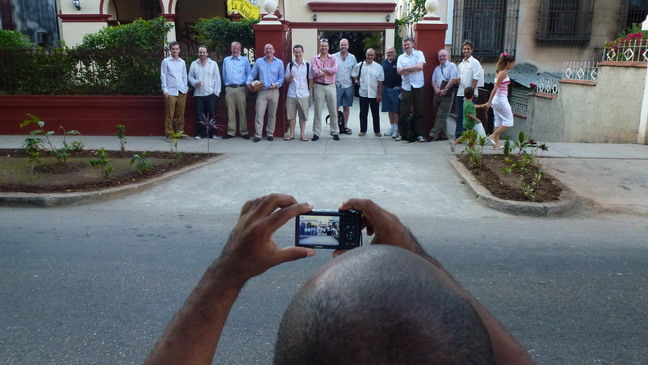 Tits and Teeth :-))
Copyright 04-2012 © Ninos Flying Cigar