14 Apr
El Laguito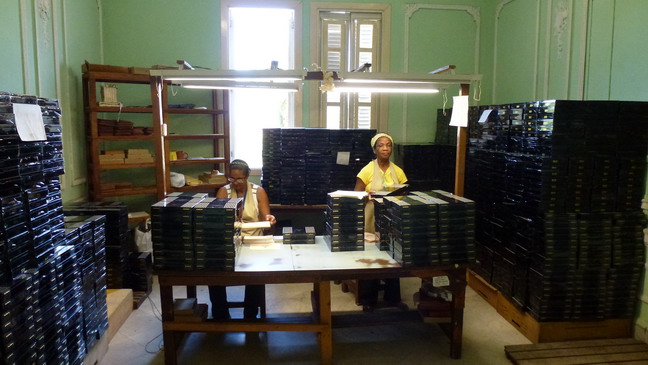 El Laguito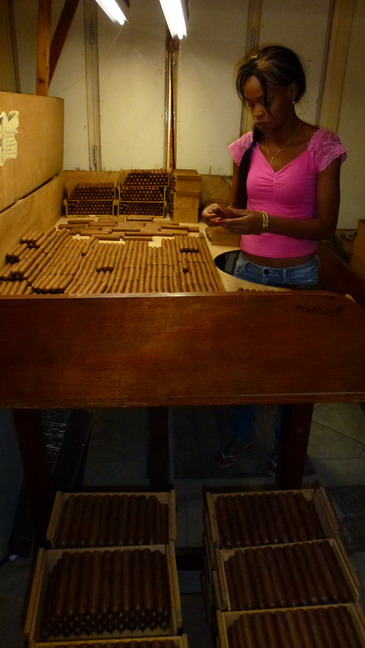 El Laguito
April 2012
This time around I visited El Laguito twice for extensive talks, insights, and
tasting of their cigars.

Both times we were welcomed and guided by Berta Corzo, a renowned roller that not only tours the world for Habanos but also performs quality control at El Laguito.

Together with some experts in the field we were able to have all our questions answered in a relaxed way being a smallish group.

The director of El Laguito, Sr Arnaldo Oballes, took the time during our second visit to give us an hour of his time explaining both history, facts and statistics to a mixed German, Swiss and Californian group in the factory's visitors lounge.

Both visits were memorable – I never come back without learning something new.

Such as the detail that El Laguito is also commonly called La Marina by the staff as it used to be the HQ of the Cuban navy before the revolution and
the name stuck.
Another nickname for El Laguito used to be La Casa de los Misterios –
house of mysteries'-, as it was abandoned by its owners after 1959 and stood
empty for a few years.

The original Cohiba factory was located elsewhere in the El Laguito
neighbourhood and the name remained after it moved to its present location.

Staff at present is 242 with a quite young median age but a high qualification in the industry.
Arnaldo himself started late, being a teacher before enrolling at the factory and working his way up from roller to director.

The main production at present is the BHK line which we could see in
abundance during our first visit there. Strangely not a single box was seen a
few weeks later during my second visit.

With the papal visit a few weeks later that month – March -, it occurred to me that if there's a "cigar Vatican" it certainly would be El Laguito, the holy grail for all cigar lovers world-wide.

Memorable and very relaxed visits – Muchas Gracias !

Nino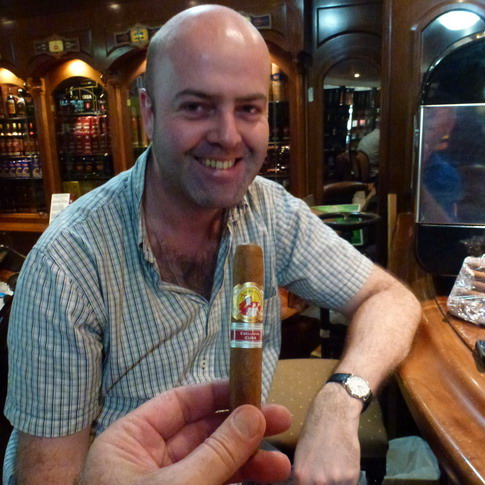 Thanks Andy !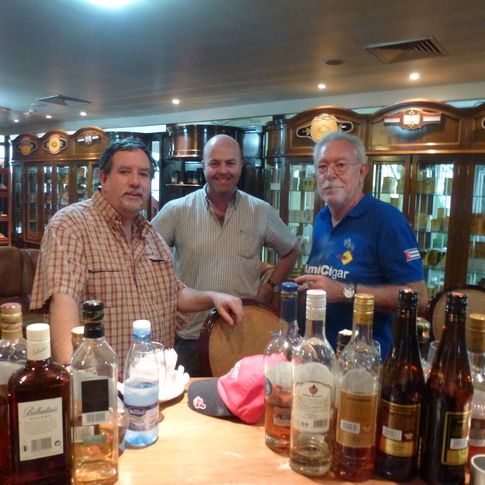 Nic Wing & Andy before setting off for El Laguito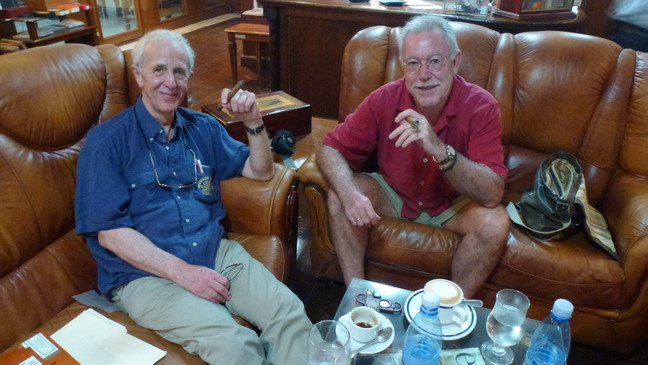 Morning coffee with Simon Chase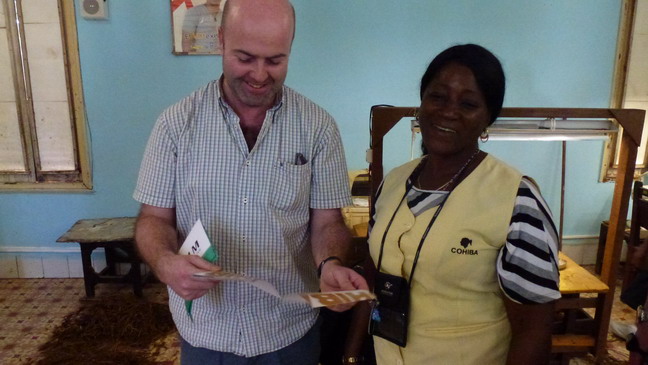 El Laguito – Andy with pictures for Berta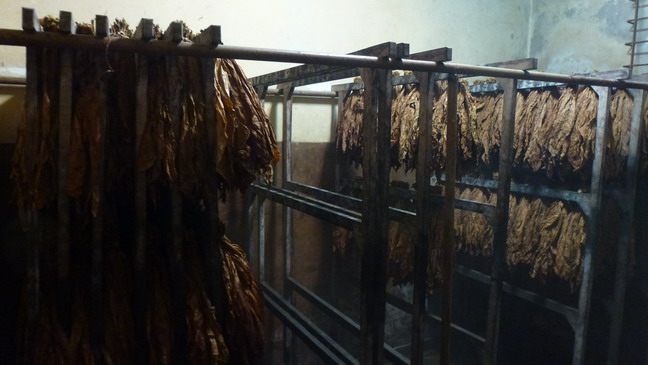 El Laguito – Moistening room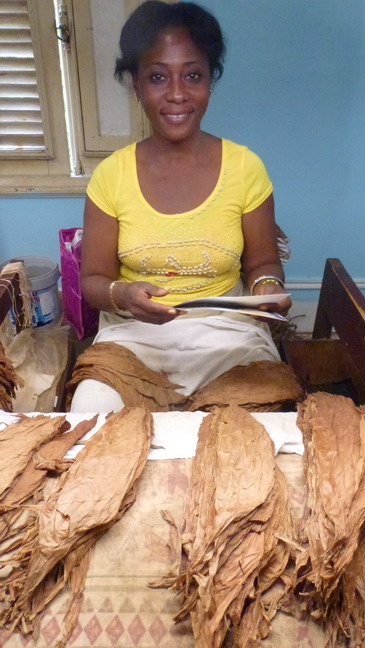 El Laguito – Nancy, Berta's sister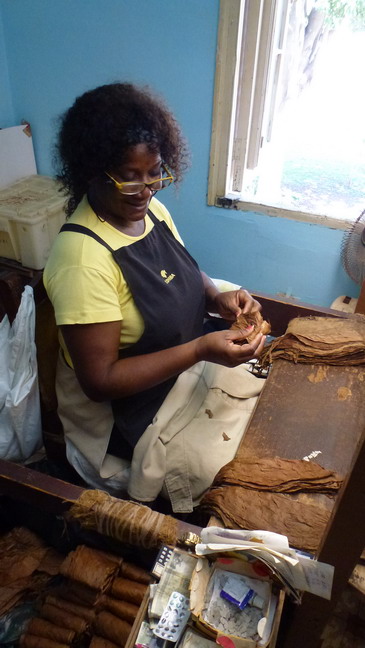 El Laguito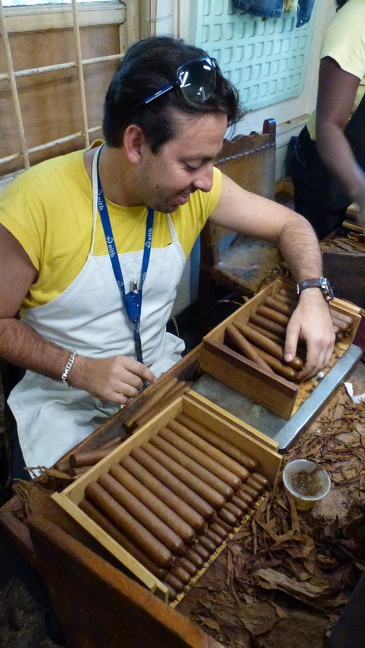 El Laguito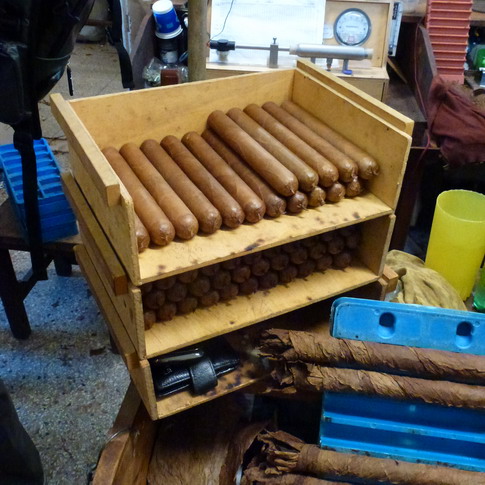 El Laguito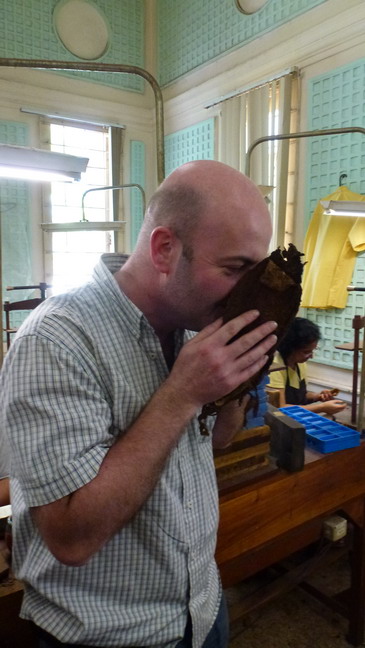 Andy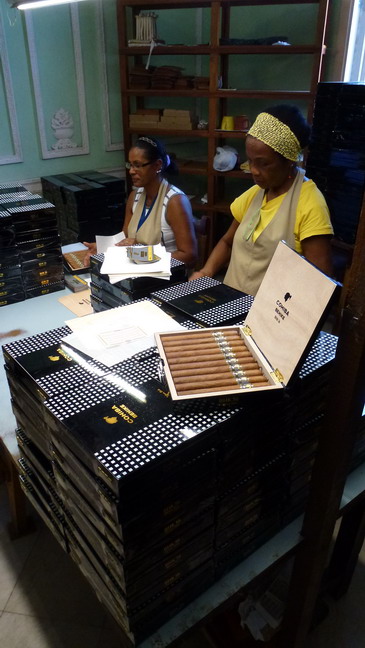 El Laguito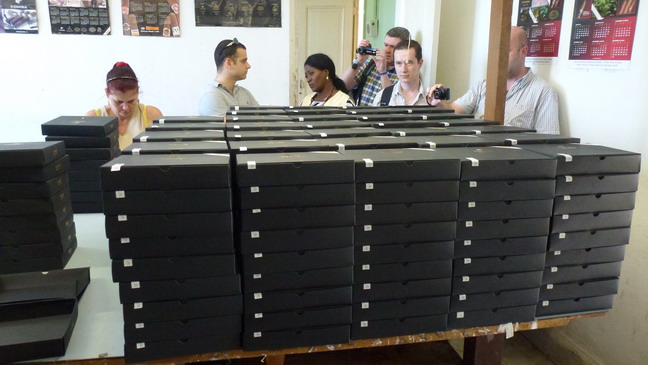 El Laguito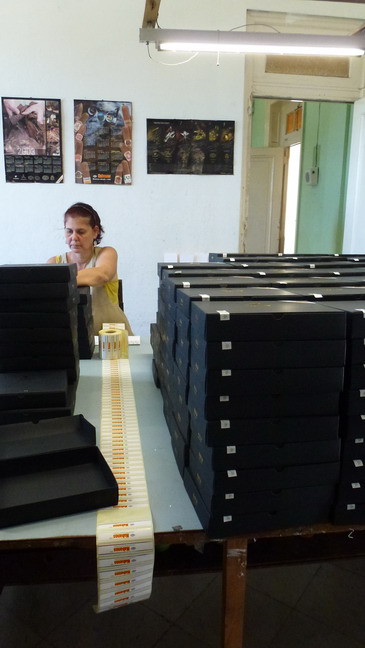 El Laguito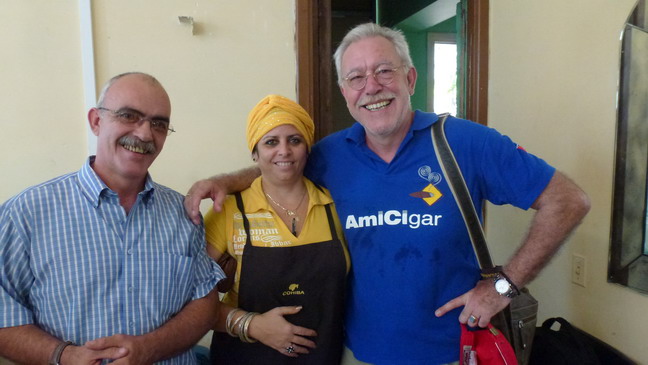 El Laguito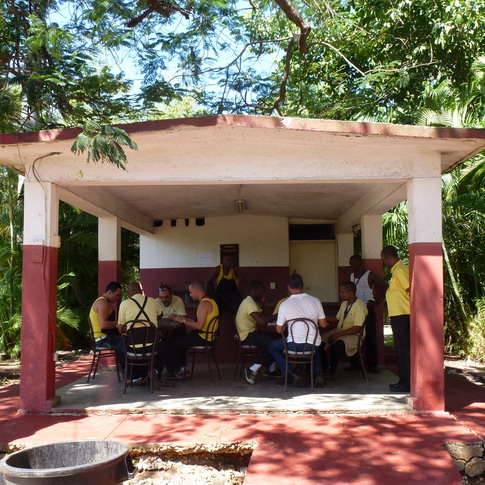 El Laguito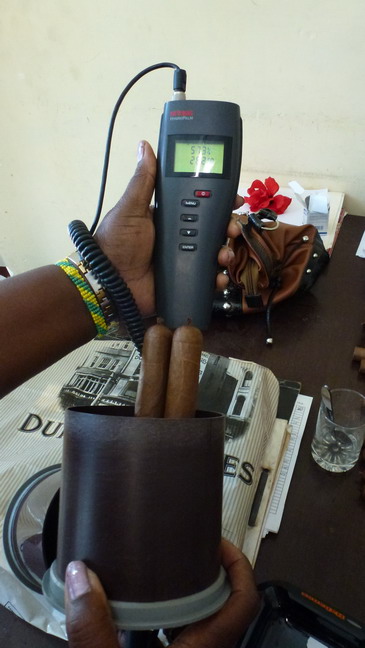 El Laguito – Humidity testing device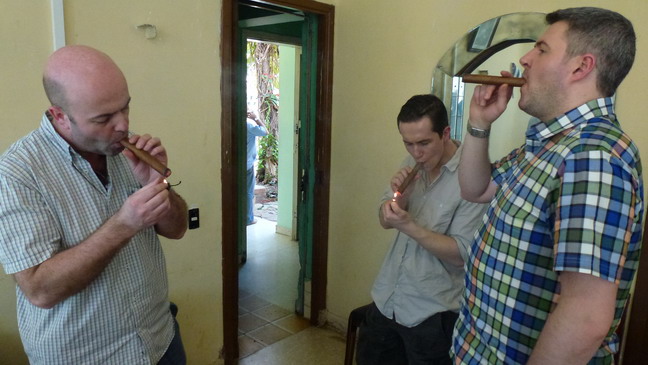 El Laguito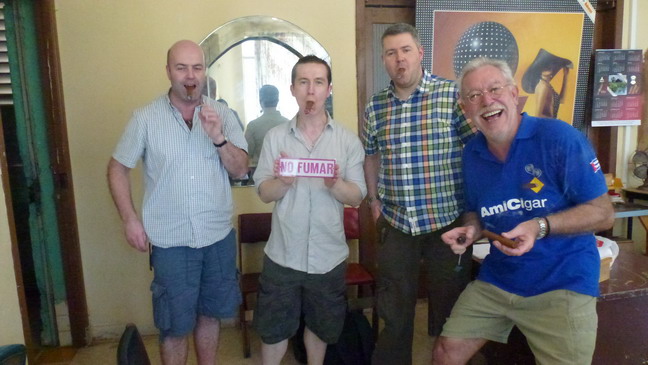 El Laguito
Lunch at Club Habana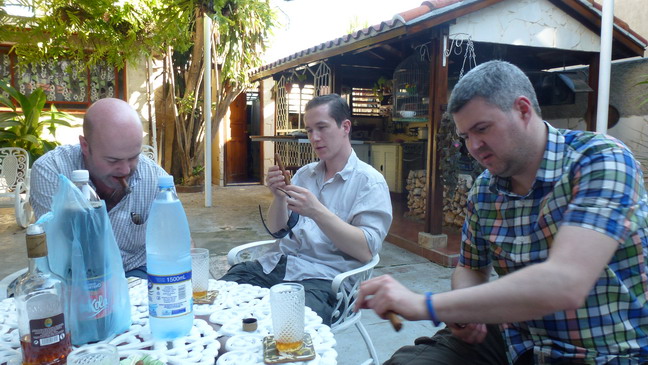 Smoking with Andy, Harry & Dara in my Casa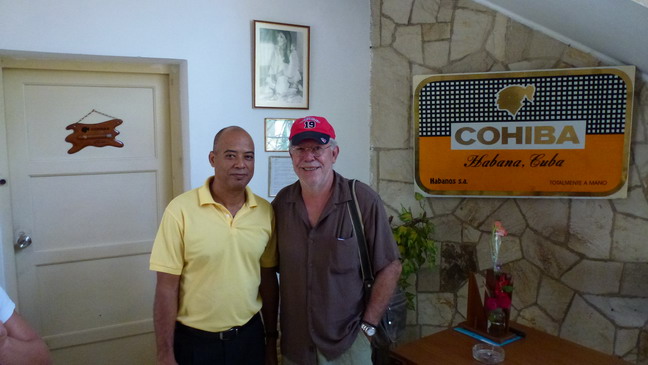 El Laguito with the director Arnaldo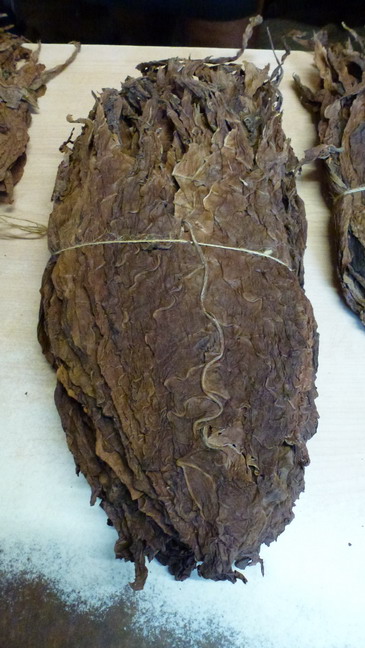 El Laguito – Medio Tiempo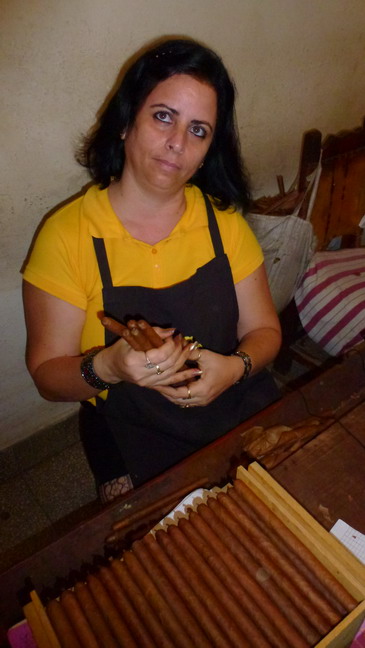 El Laguito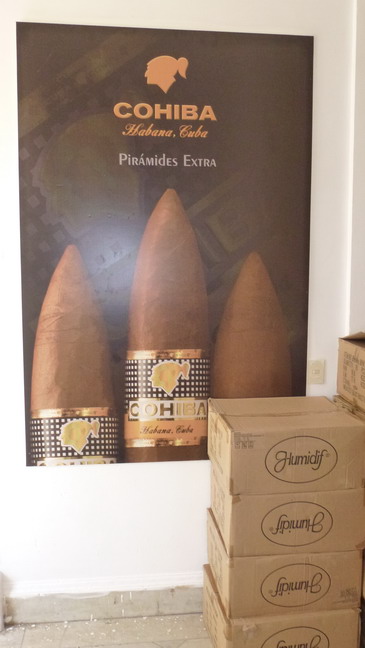 El Laguito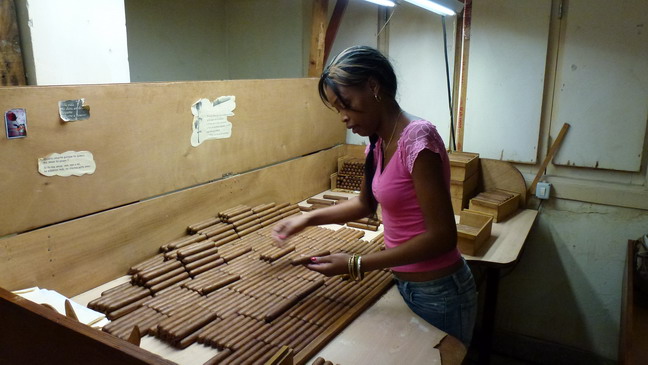 El Laguito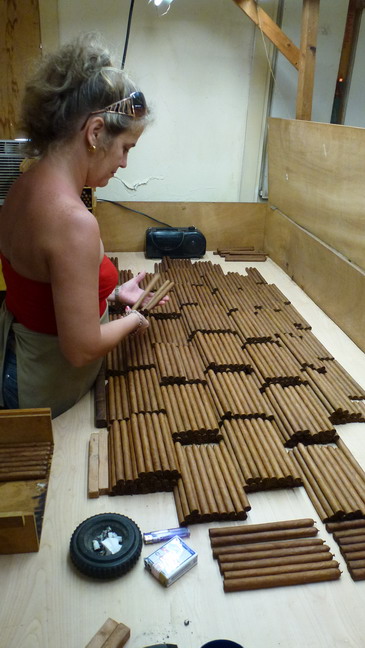 El Laguito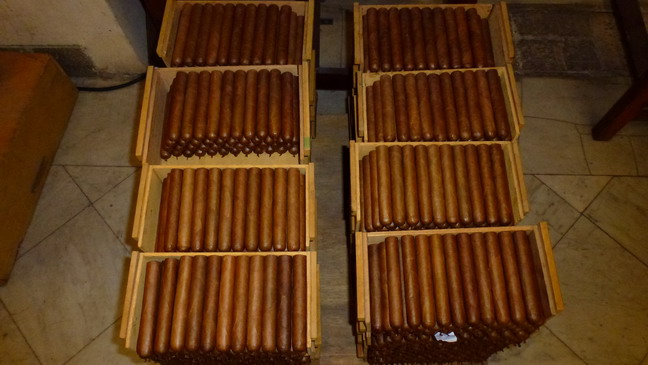 El Laguito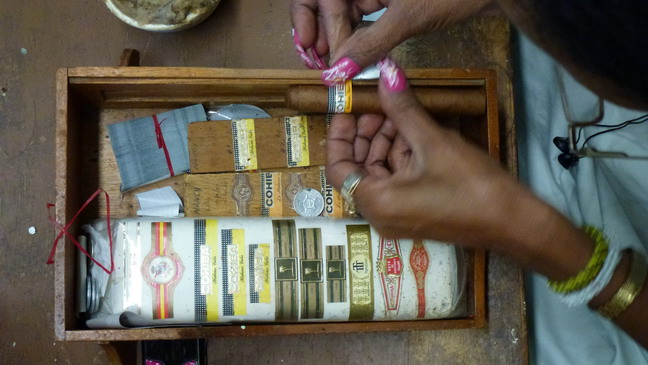 El Laguito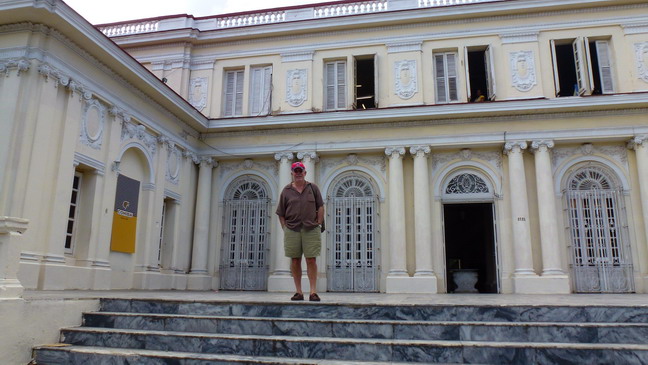 El Laguito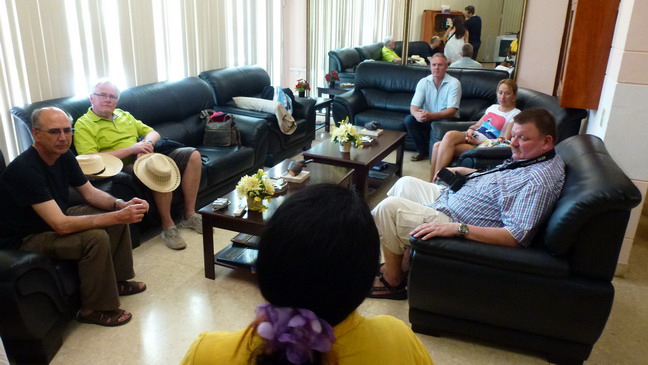 El Laguito visitor's lounge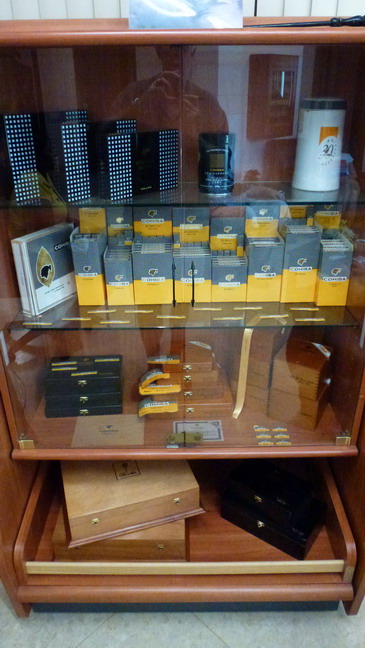 El Laguito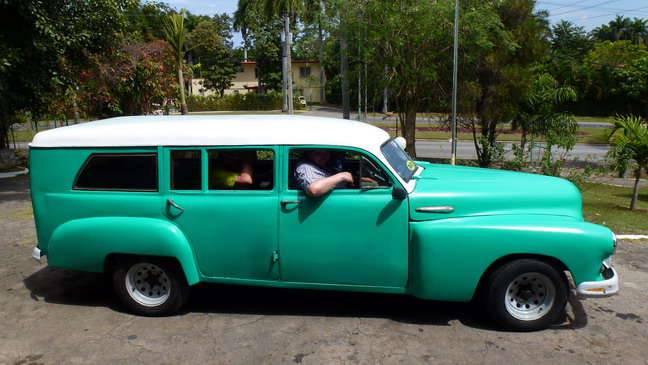 Departing El Laguito in style – 1948 Dodge
Copyright 04-2012 © Ninos Flying Cigar