6 Apr


Mr Urs Portmann
April 2012
After a break last year where I only briefly met with my friends, the Portmann group from Switzerland, it was back to very interesting tastings and seminars in Havana that I was kindly invited to attend with them.
It was a much more relaxed atmosphere with the group being smaller and more homogenous and with all sharing the passion for cigars and information regarding its origin, manufacture, taste and contributing factors like aging, blends, storage and accompanying beverages.
Both tastings were held at "La Moraleja" Paladar which was the perfect venue for them as we booked tables for the morning, starting at 10 am then enjoying a light and leisurely lunch there.
Service and attention provided by the staff was excellent, never failing to satisfy our needs. Highly recommended place that I never cease to promote.
First tasting was a very informal lunch during which we tried the newly introduced ( it had actually not been presented yet at the Festival ) Cohiba Piramide Extra – and Extra it was as it contained Medio Tiempo leaves that were not to be included in the following production release, as we learned later on.
The second event was a seminar on Cigars, Rum, chocolate plus information on Havana's architectural development held by Dr Luis Sorinas, a good friend of the Portmann group for years and renowned specialist on these subjects.
We spent 2 hours listening, smoking, sampling and watching the presentation in a very relaxed atmosphere. The cigars we smoked were Dulcineas, a new vitola that will be presented later for regular production. We sampled this lovely thinner Diadema-style vitola with Mulata 15 yr old rum as well as with Cuban Turquino Montañes Gourmet coffee and Criollo-cocoa influenced Cuban chocolate.
A last and, again, very informal tasting was during an excellent long seafood lunch with Hans Weiss, Rabih and Luis at "El Templete" restaurant by the harbour where in the course of some 5 hrs we smoked (if my notes serve me well) 2 Cohiba Prominentes, again accompanied by a bottle of Mulata 15.
All in all a happy return into the fold of the Portmann group and very productive meetings in a relaxed and intimate atmosphere.
Mein Dank an Urs & Marc Portmann und Hans Weiss.
Nino
With Urs Portmann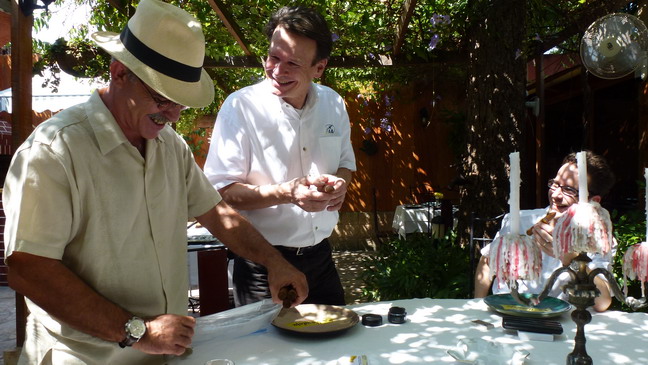 Luis, Hans & Marc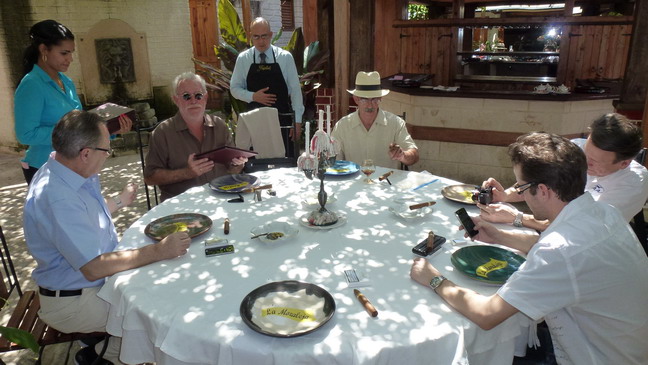 Lunch at La Moraleja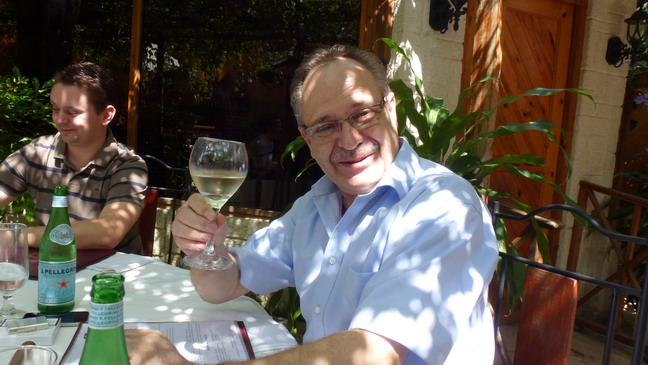 Gesundheit, Urs !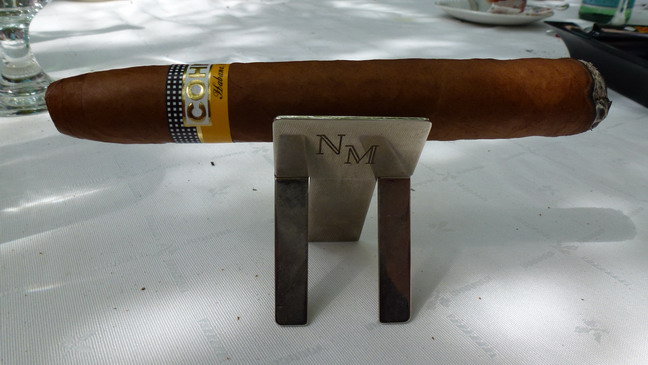 Cohiba Piramide Extra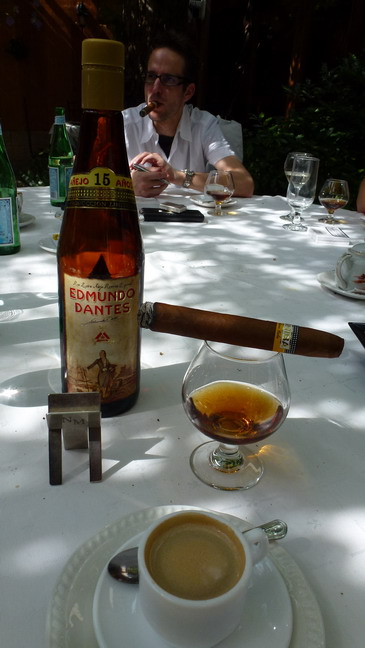 Fine Life
Urs & Luis with last year's pictorial album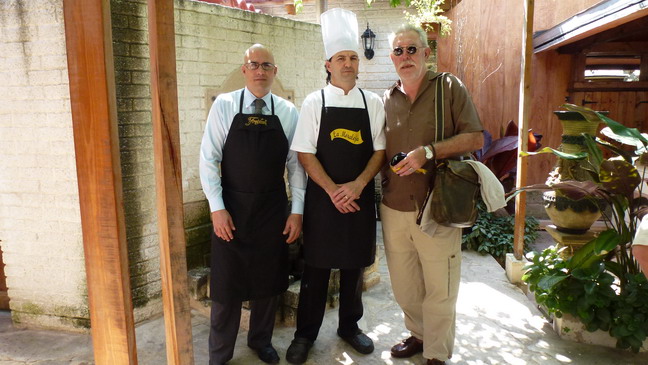 La Moraleja staff / Sommelier & Ernesto, chef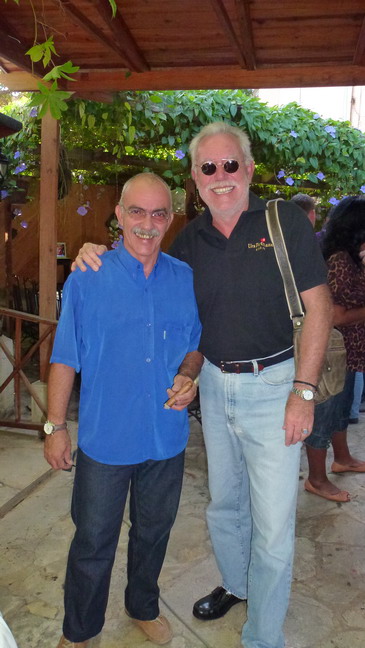 Luis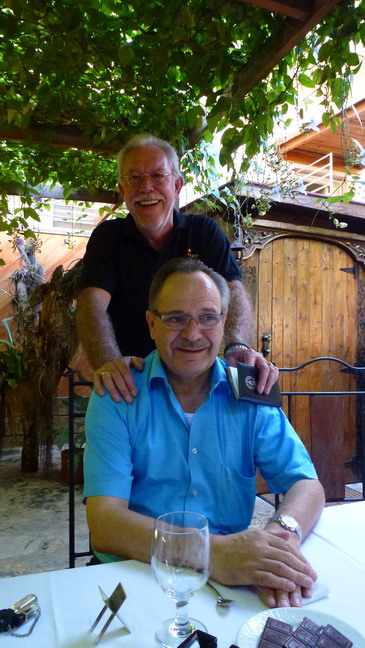 Danke, Urs !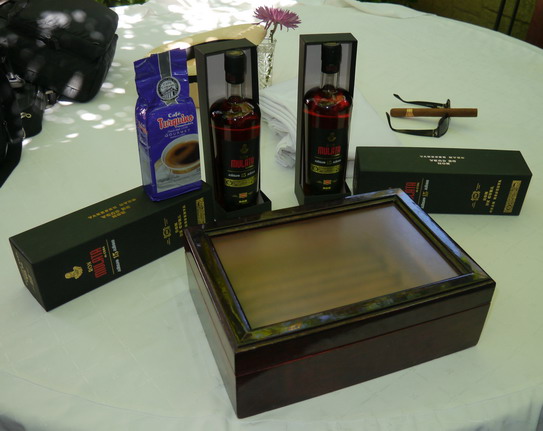 The Goodies – Foto : Hans Weiss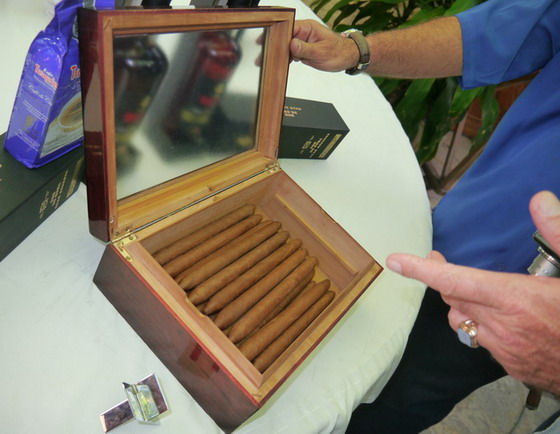 Delicious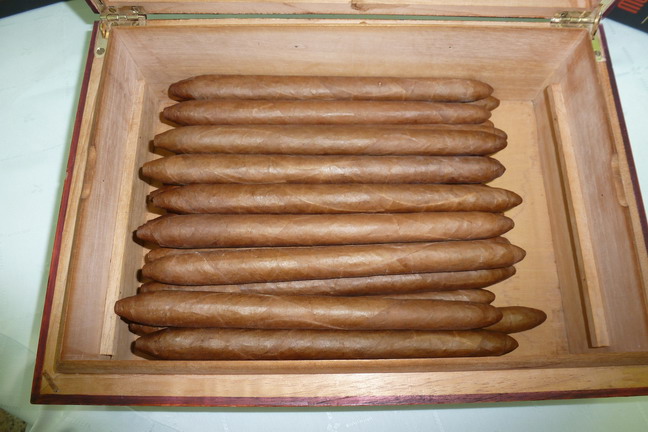 Dulcineas – Foto : Norbert Nothhelfer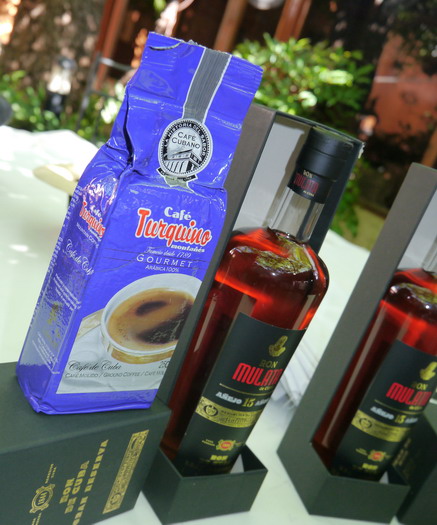 Coffee & Rum
Perfect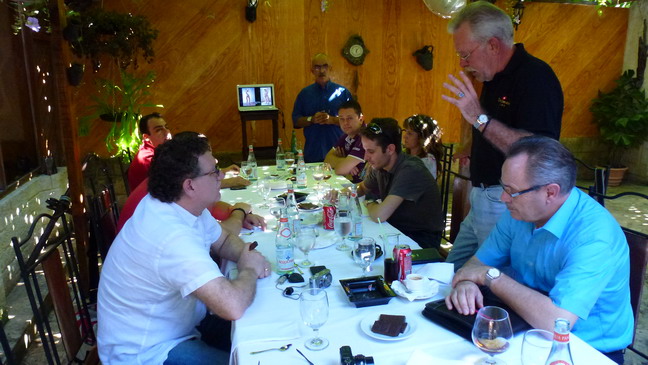 Seminar by Dr Luis Sorinas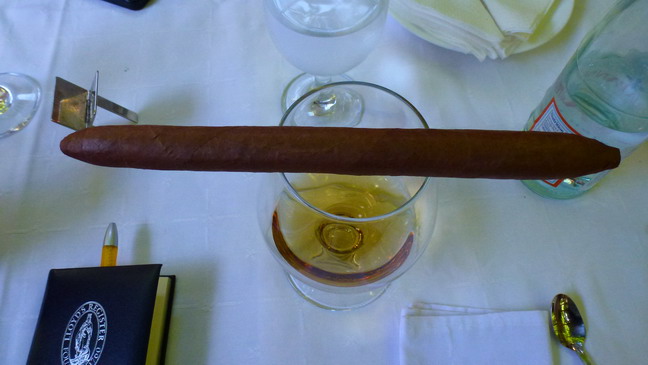 Gorgeous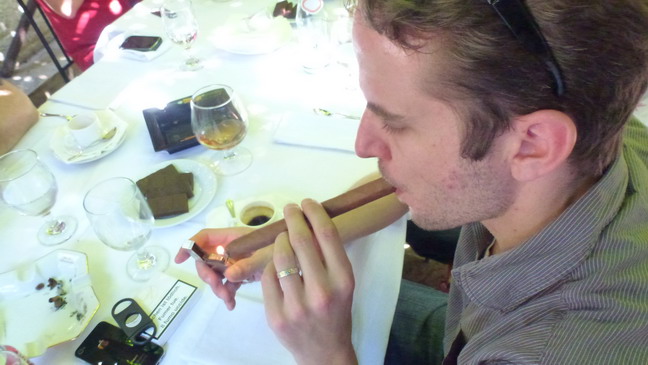 Marc Portmann & Dulcinea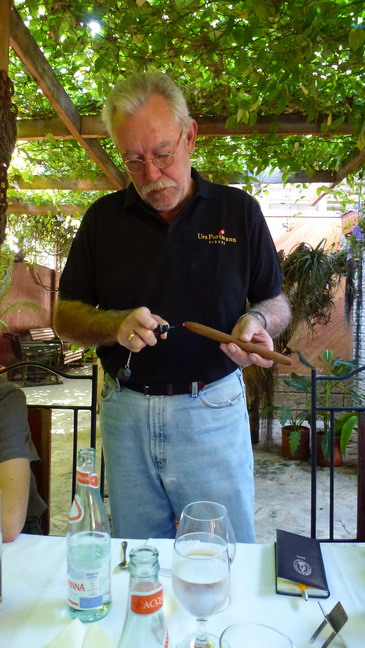 Lighting the Dulcinea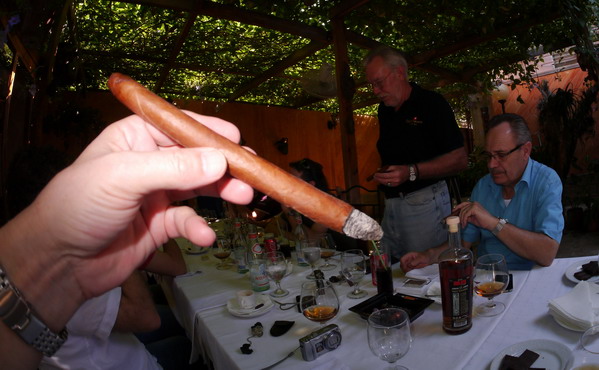 Dulcineas – Foto : Hans Weiss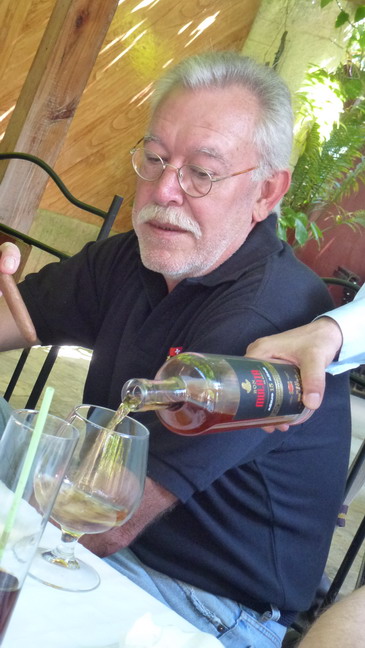 Just four fingers, please :-))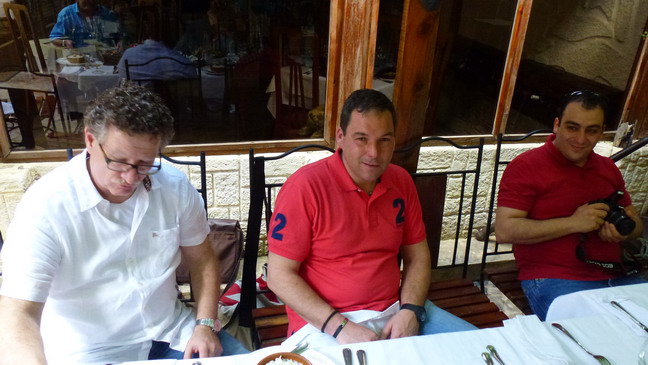 Norbert, Tobias & Rabih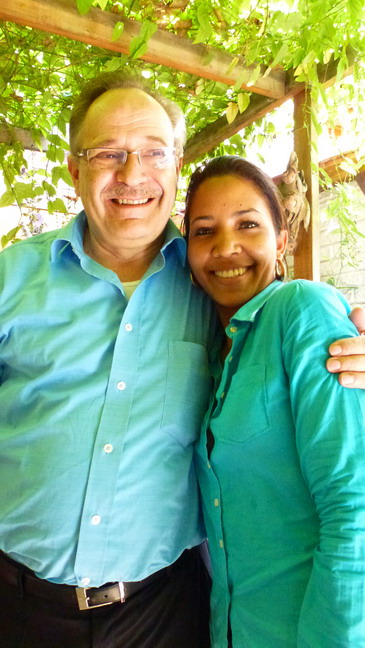 Urs & Ingrid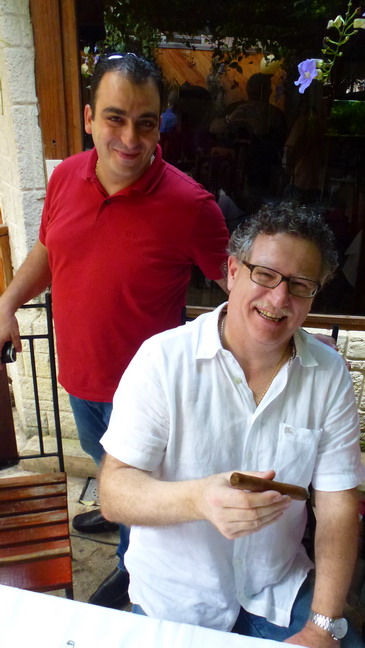 Rabih & Norbert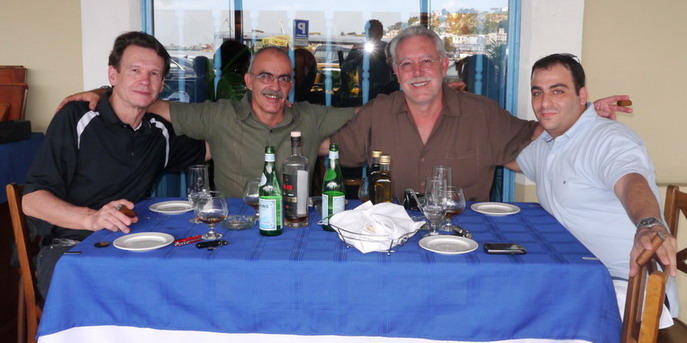 Hans Weiss, Luis Sorinas, Rabih – El Templete / Foto : Hans Weiss
Copyright 04-2012 © Ninos Flying Cigar