17 Mar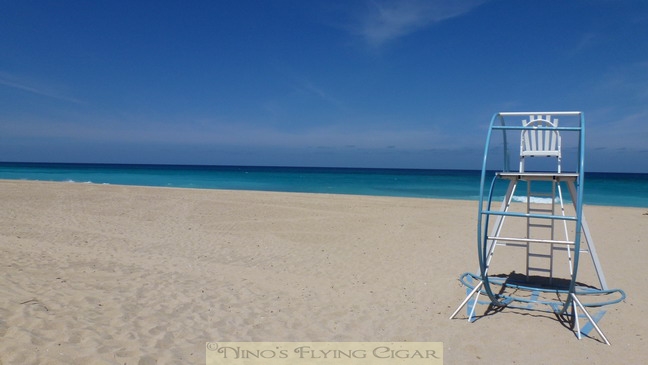 Tarara Beach – Havana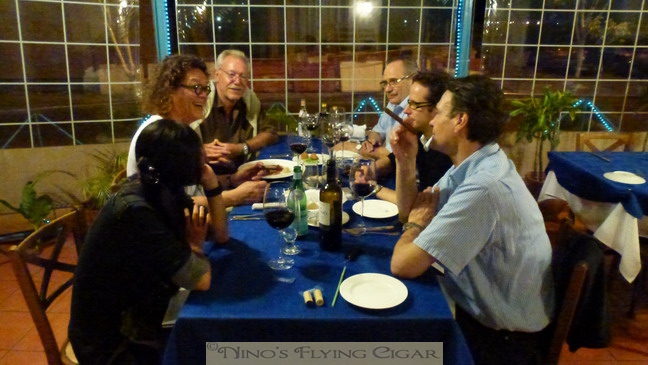 Dinner at El Templete with Anne, Jimmy, Urs & Marc Portmann and Hans Weiss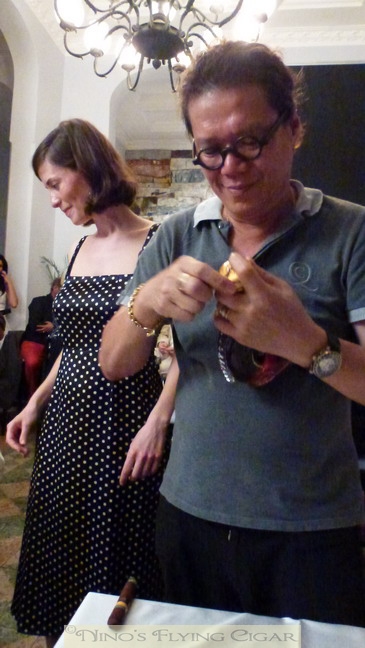 Jimmy opening a Louis XIII Remy Martin decanter with Anne-Laurie at Le Chansonnier – Havana
I am back from almost 4 weeks in Cuba again – a trip that was all I wanted it to be.
A vacation on a beautiful beach near Havana, good time shared with friends attending the XIV Festival del Habano like Andy, Dara, Harry, Rob and Stewart Fox from Eire, Jimmy from Singapore, the Portmann's from Switzerland and once again meeting with local and ex-pat friends like Toby, Luis Sorinas, Jose Antonio Candia, J.A. Solana, Yasser, Jürgen and many others.
The trip started and ended on an Italian note as I was lucky to meet Renzo, an Italian retiree and passionate chef and enjoy many of his home-made meals and had the last lunch on the Island prepared by "Don Ciccio" Walter at the best Trattoria in Havana, La Carboncita with Jürgen.
In between those Italian feasts it was beach time at Tarara, daily cigars and rum, more cigars and more rum, vintage cigars and Irish single malt, pre-release cigars and coffee, rum and chocolate, production cigars and Remy Martin Louis XIII Cognac, loads of Cristal beer, rum and cigars at Playa Larga and Caleta Buena and more of the same back in Havana.
I was privileged to be invited to very impressive cigar tastings by the Fox Brothers, the Portmann's, by Hans Weiss and, along with the Irish band of friends at El Laguito, as well as attending the Valladares Cohiba Humidor auction with Jimmy at the Habana Libre.
Fortunately I managed to hit a ball with a baseball bat ( but forgot to run :-)) and unfortunately I scraped my knees trying to play football.
I ate crocodile, bisom rat, conch, sea snails and lots of lobster and fresh fish and I swam alone among fish in a natural pond connected to the sea.
I met warm-hearted, genuine and hospitable Cubans that were the salt of the earth and where I felt at home – and was disappointed by others.
Once again it was a journey of extreme experiences – from sipping 100 yr old Cognac and smoking a BHK 56 in a Havana mansion to watching families earn their living by making coal the hard way and getting one cent per bag.
From driving on my own to using Almendrones to giving lifts to all kinds of Cubans needing transport to get around.
After so many years of travelling to Cuba I found so many things, places and faces worth discovering.
But as the Cuban saying goes : Hay mas tiempo que vida.
Here's a Kaleidoscope of my trip.
Detailed reports will follow.
Nino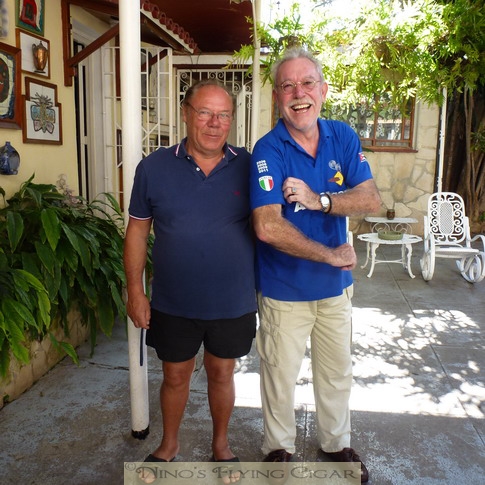 With housemate Renzo in Havana
Renzo's daily Pasta
Planning at Club Habana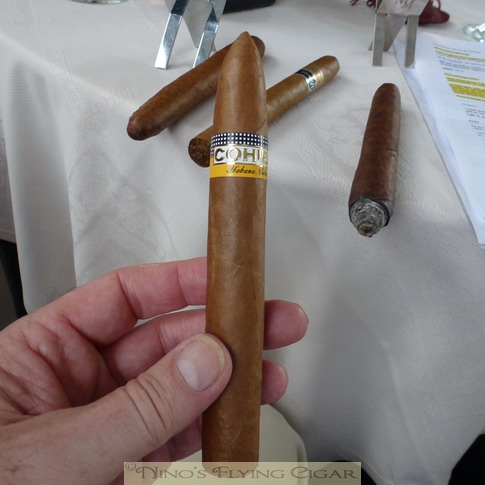 At Club Habana – Cohiba Piramides Extra with MT leaf and some other goodies
Baracoa sunset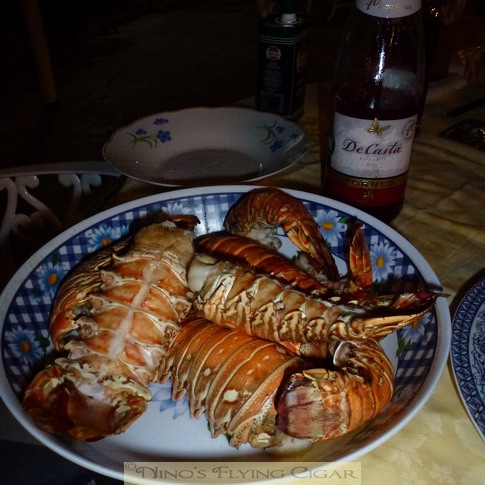 Lobsters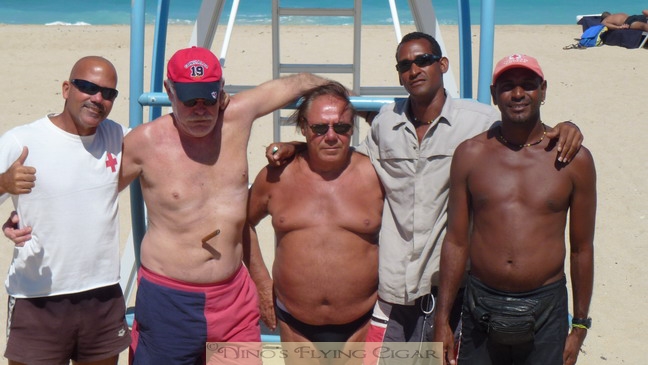 With Renzo and the Beach Boys at Tarara – Smoking with my navel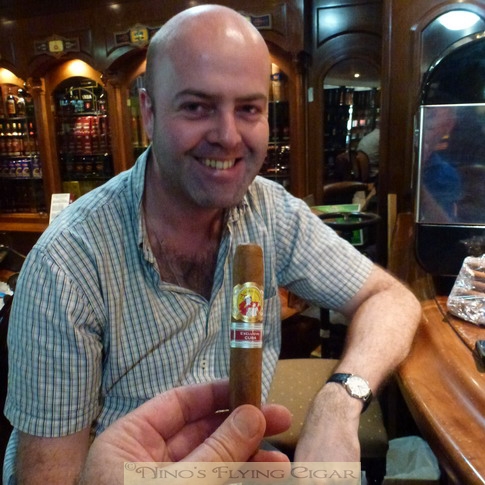 B'day present from Andy – LGC ER Cuba Deliciosos –
Delicious Gooooood Morning Cuba Cigar !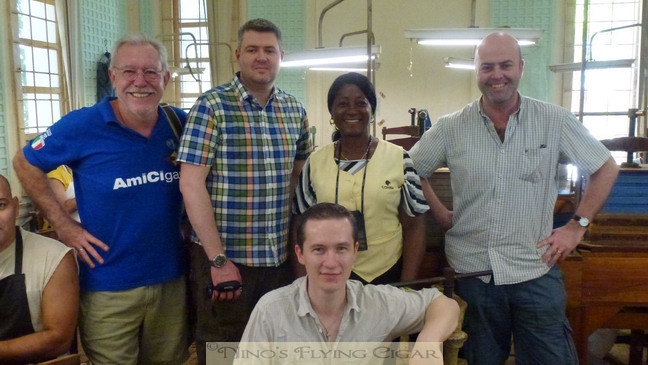 At El Laguito with Dara, Berta, Andy and Harry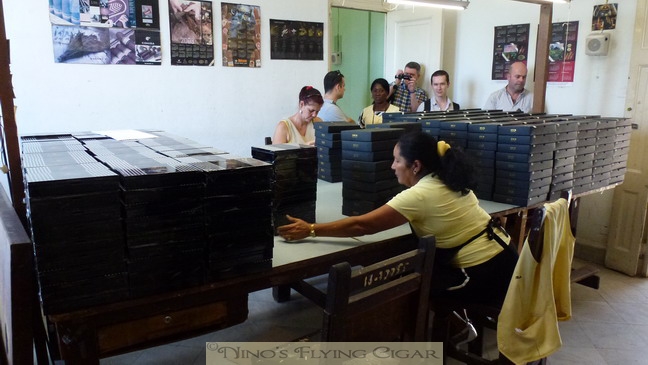 Full stock at El Laguito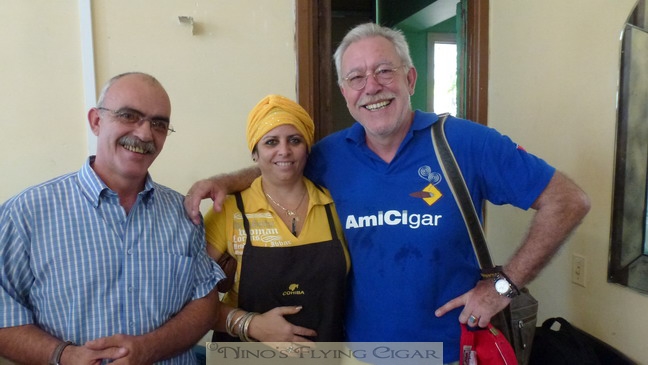 With Luis Sorinas at El Laguito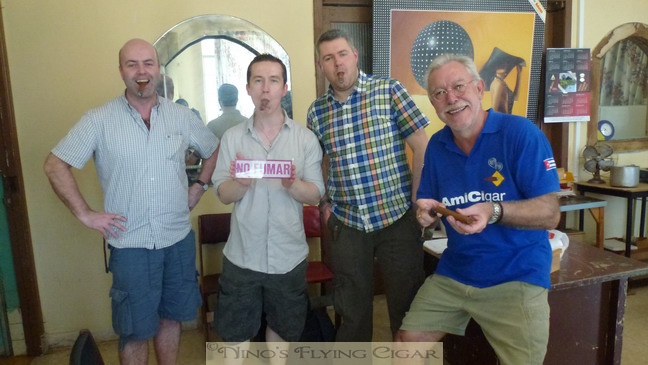 Hard work doing BHK 56 Quality Control at El Laguito
Nic's B'day dinner at La Moraleja
Urs Portmann tasting the Piramide Extra at La Moraleja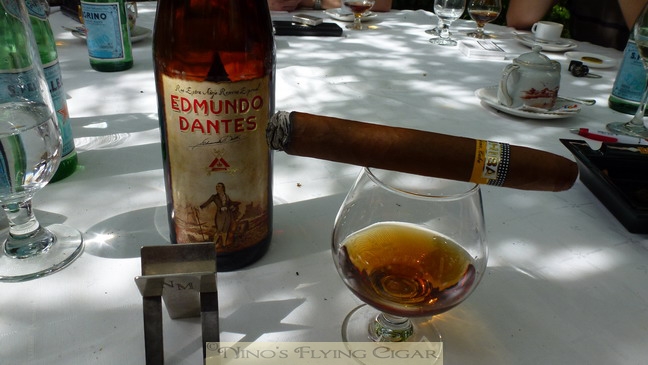 Pre-Lunch setting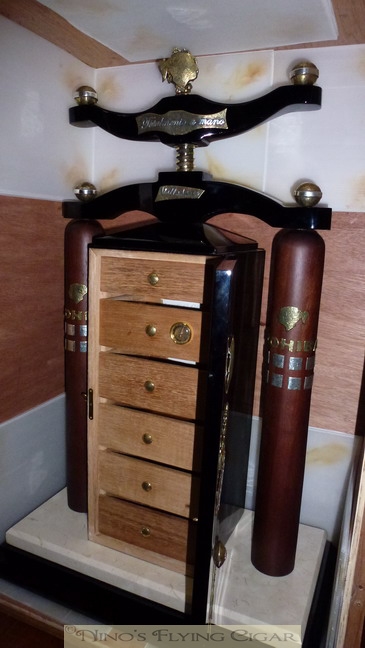 Sneak preview of the Valladares Cohiba Humidor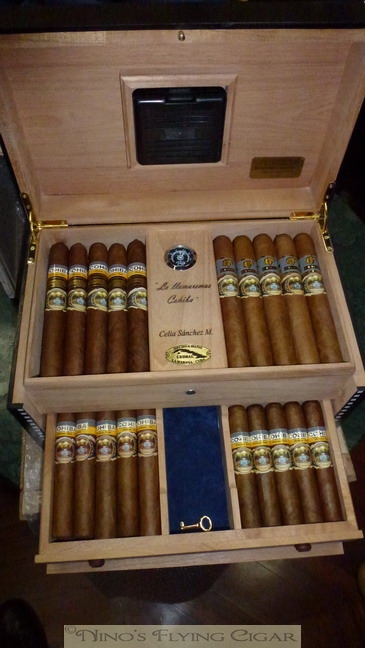 Le Llamaremos Cohiba Humidor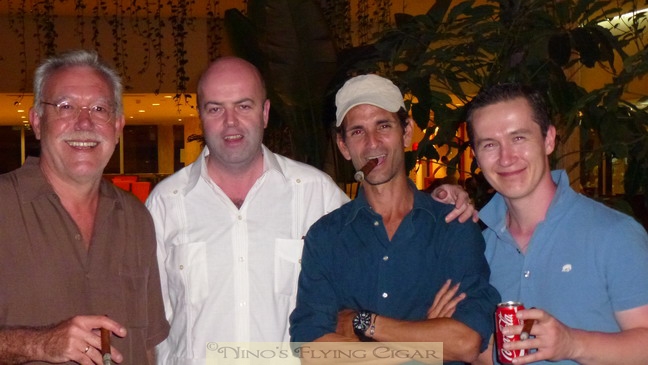 Andy, JA Candia aka Punch Joe and Harry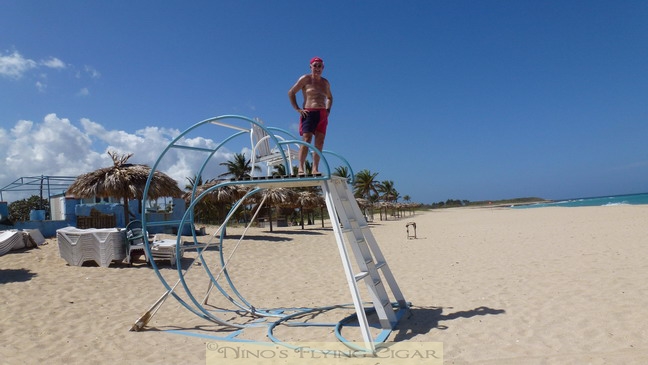 Recharging batteries at Tarara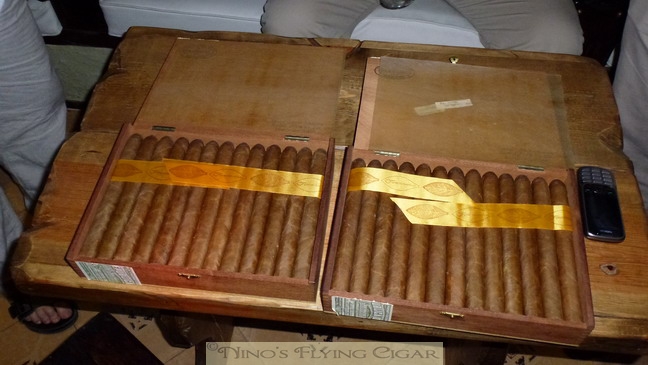 Vintage Fox Seleccion Nr 1 (109 size) Partagas – Tasting at La Moraleja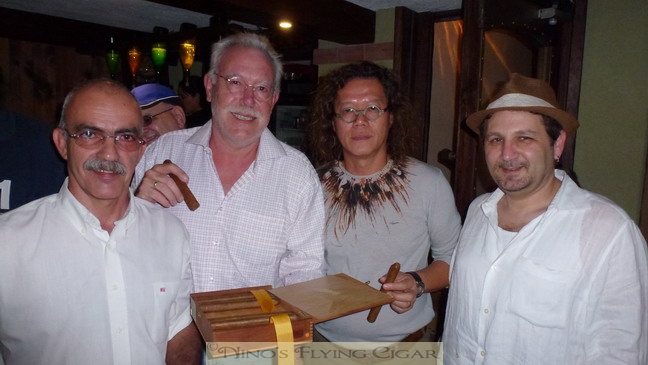 Luis & Jimmy at Fox Tasting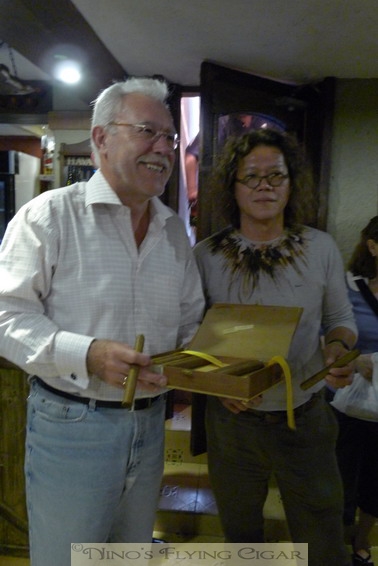 With Jimmy – Foto : Luis Sorinas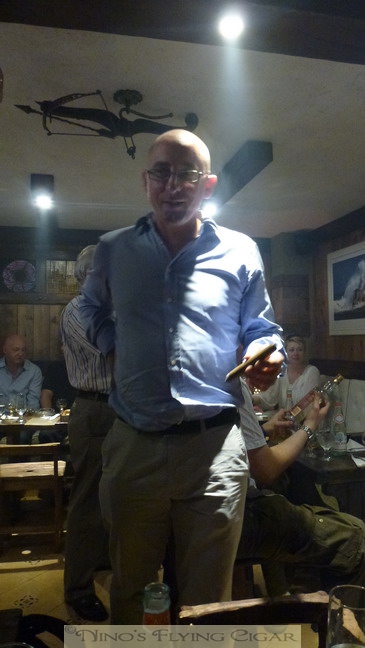 Deserving the spotlight : Rob Fox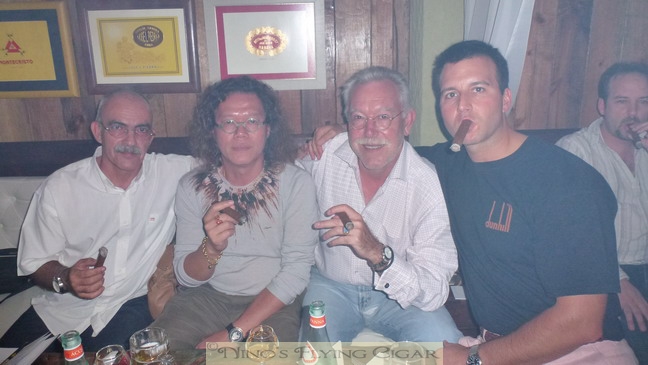 Luis, Jimmy and Alex
Spotlight as well for Stewart Fox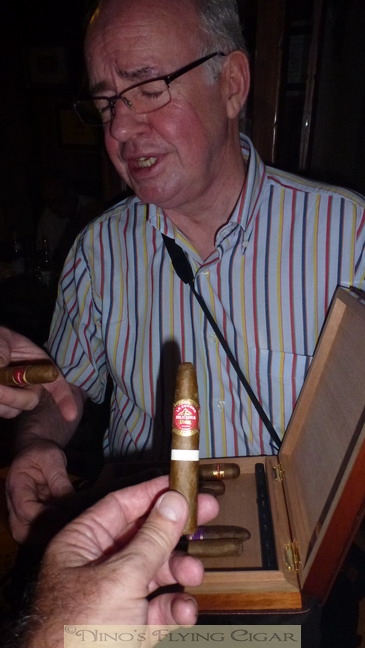 David McGrane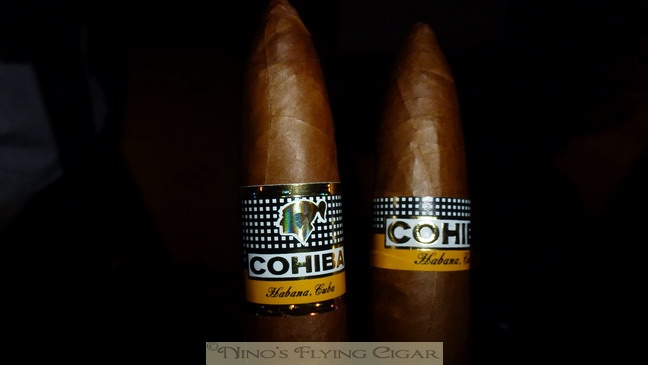 New & old Cohiba Band on pre-release Piramides Extra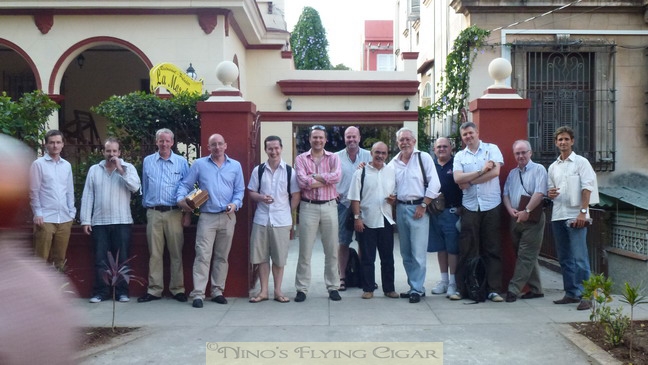 Outside La Moraleja after the Tasting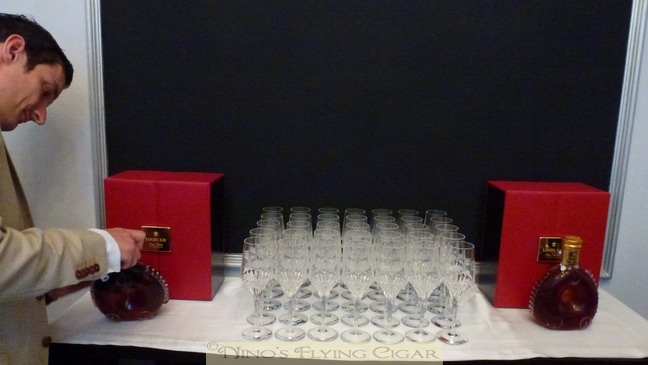 Alexandre setting up at Le Chansonnier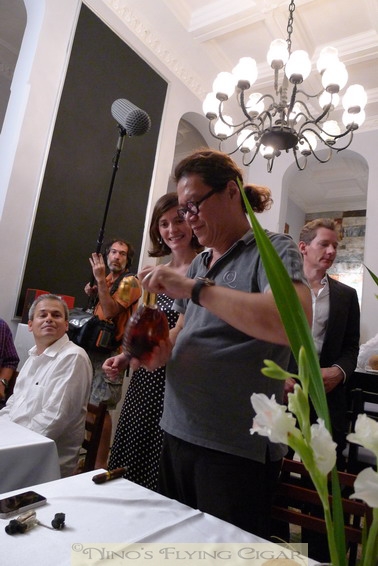 Lots of attention for Jimmy at Louis XIII pairing with BHK 56 – Foto : Luis Sorinas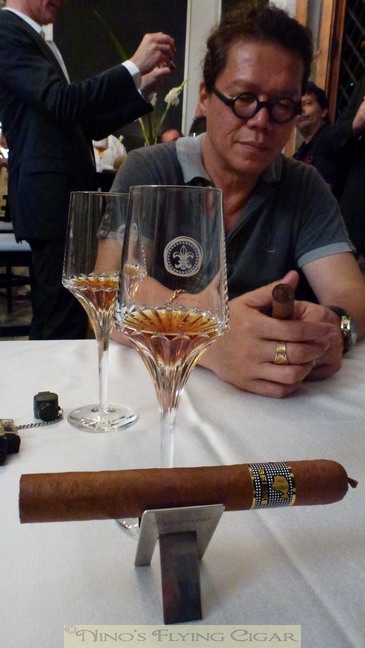 Perfect Trio : Louis XIII, BHK 56 and Jimmy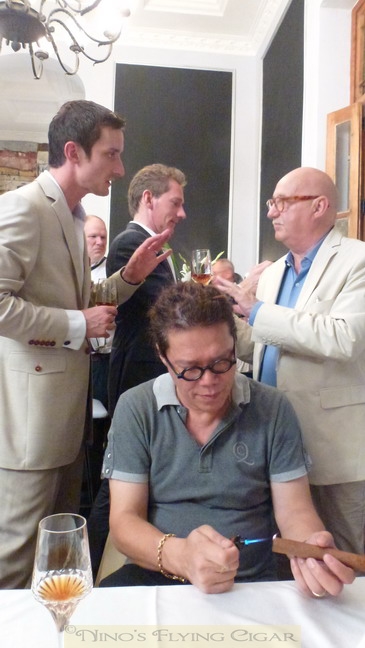 Alexandre and Valerio conversing – Jimmy concentrating
With Toby, the event's organizer, and Jimmy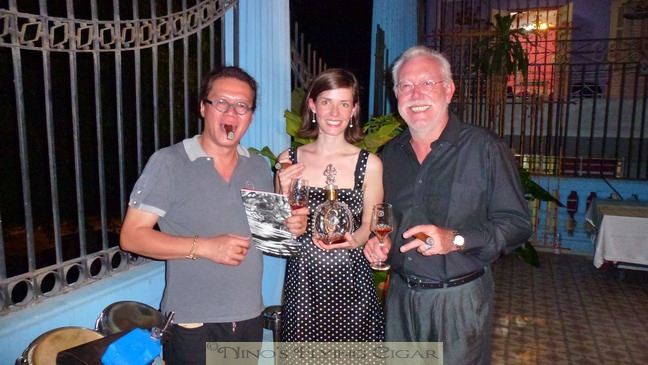 Anne-Laurie & Jimmy plus a Baccarat decanter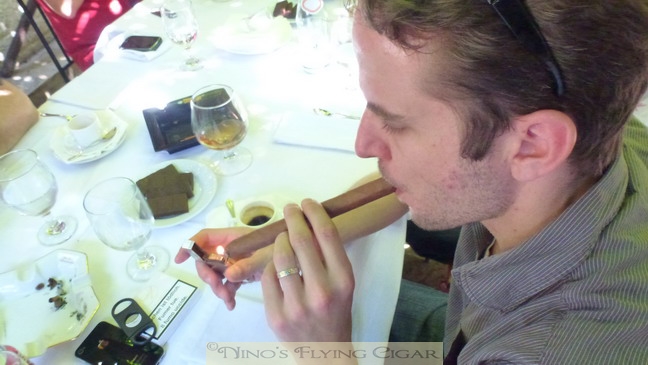 Marc Portmann & Dulcineas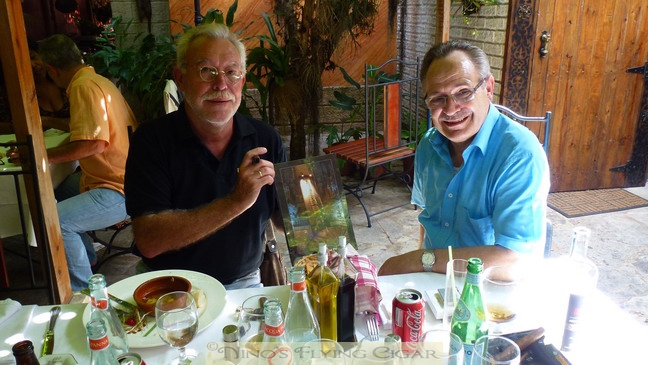 Dulcineas, Rum, Coffee and Chocolate Tasting with Urs Portmann at La Moraleja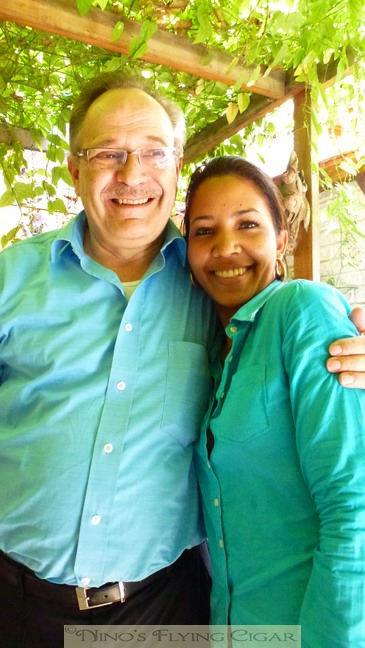 Urs and charming Ingrid – La Moraleja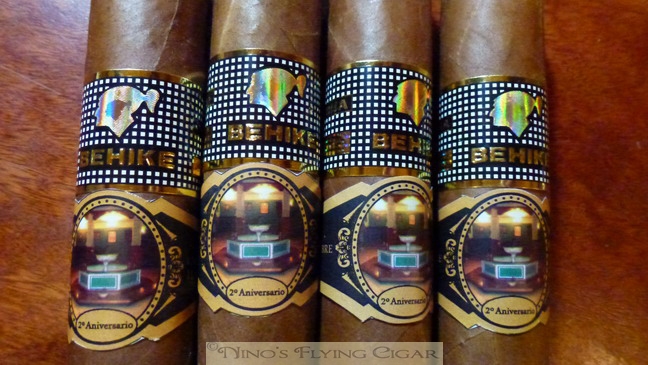 BHK's for LCDH Habana Libre 2-nd Anniv.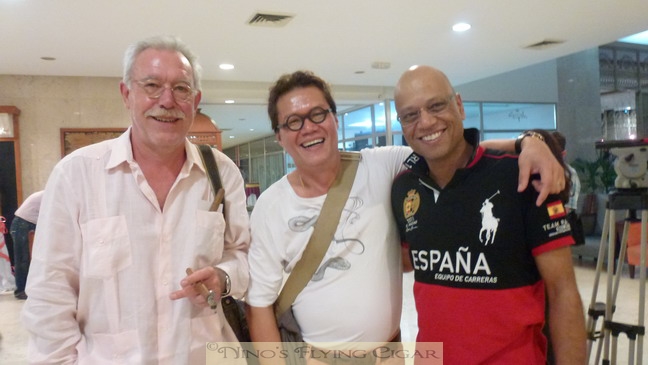 Good team : Jimmy & Ajay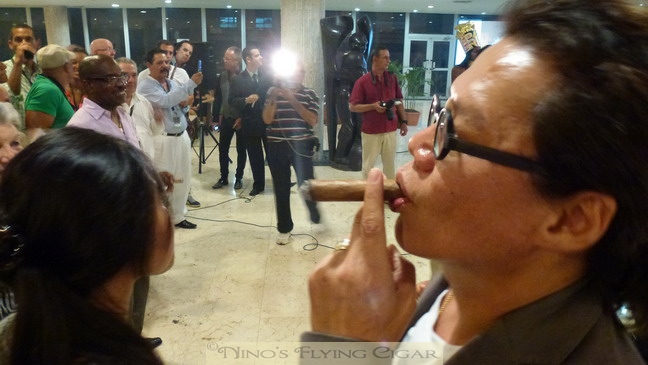 Spotlight on Jimmy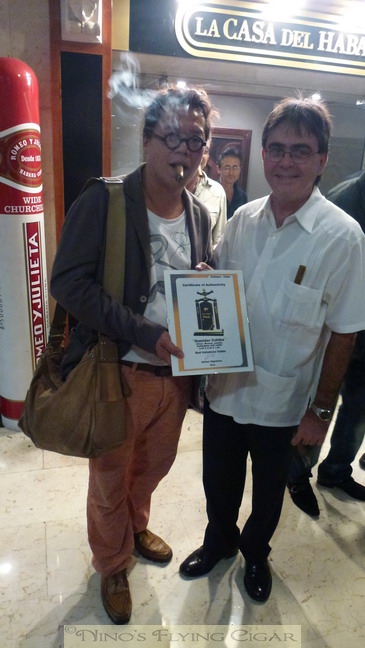 Hard Won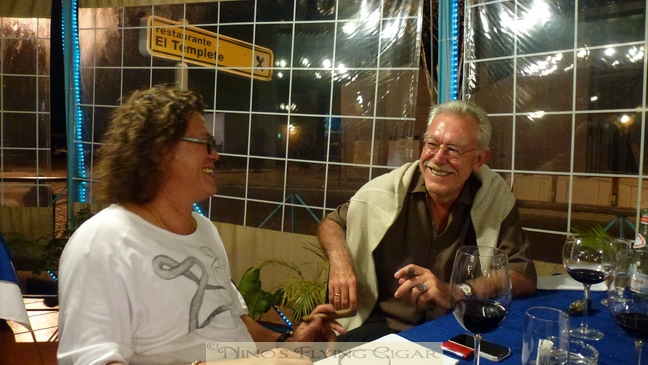 Celebrating the auction at El Templete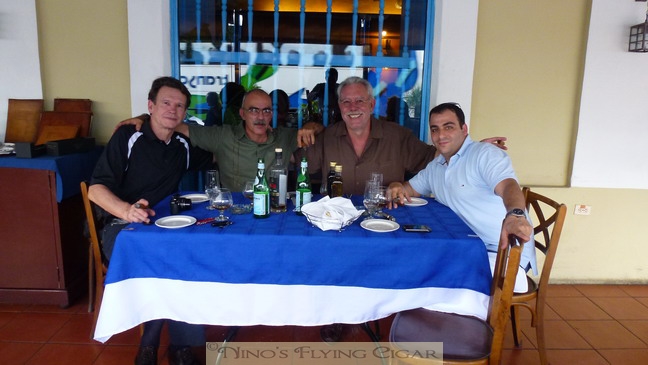 Prominentes Tasting with Hans Weiss, Luis and Rabi at El Templete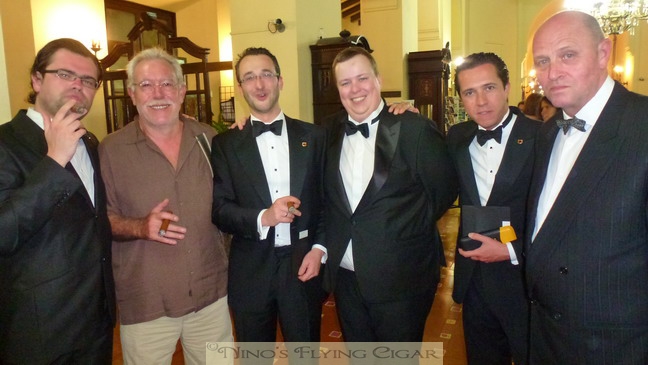 Aroma de Cuba from Belgium, Hotel Nacional – Looking like a million
Nino from the beach – Feeling like a million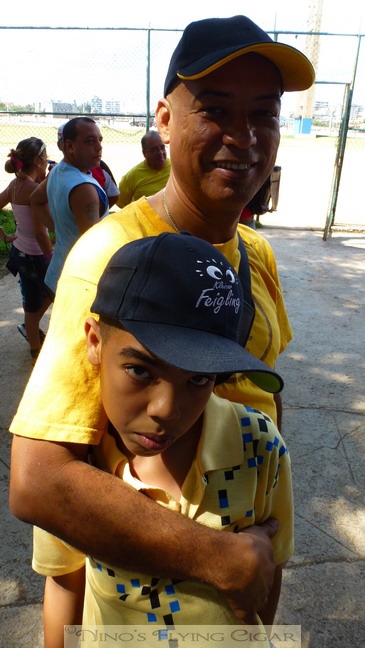 Arnaldo Osvalles & son Frankie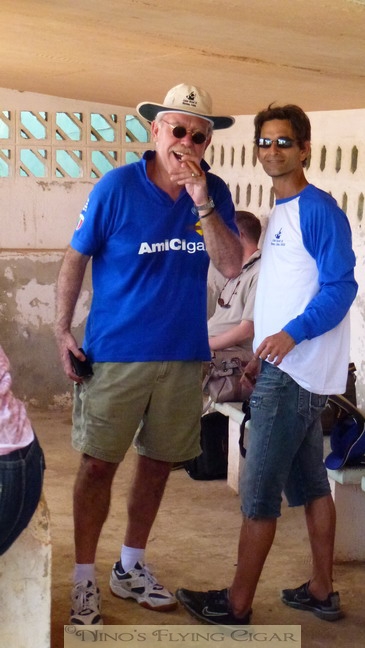 Baseball – Punch Joe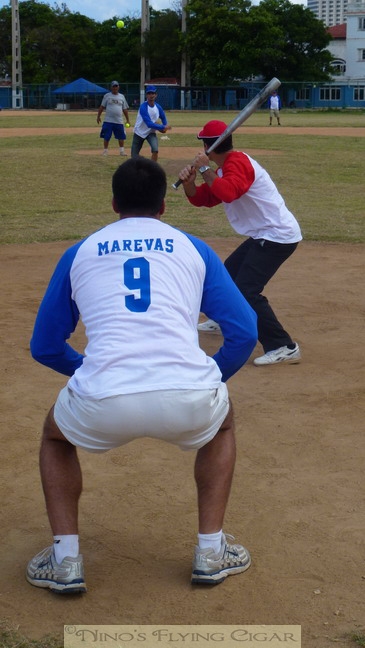 Jose Antonio pitches – Alex catches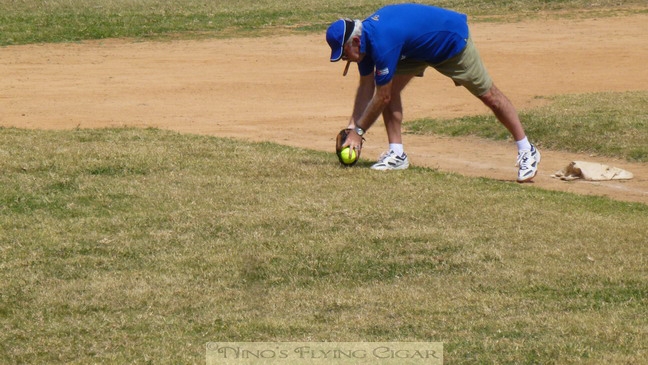 Warming up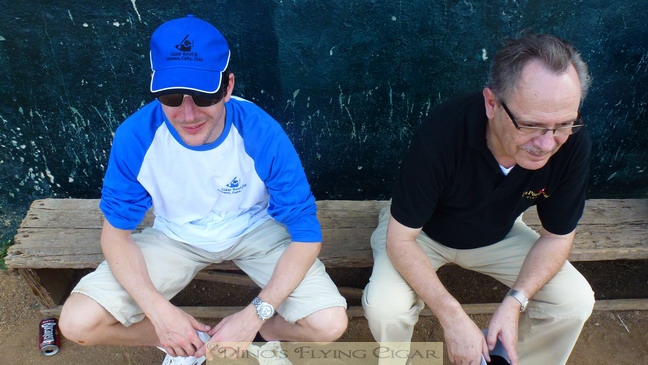 Marc & Urs Portmann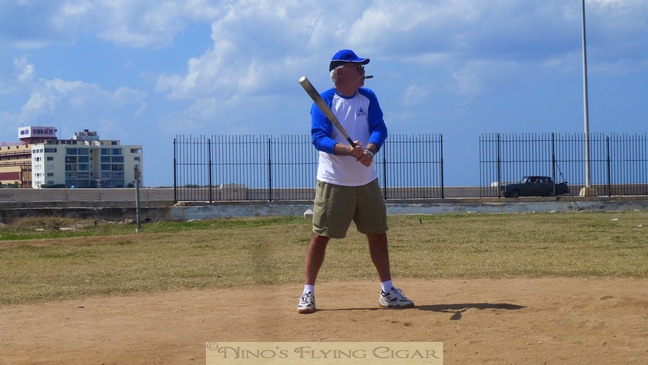 Where's the ball ?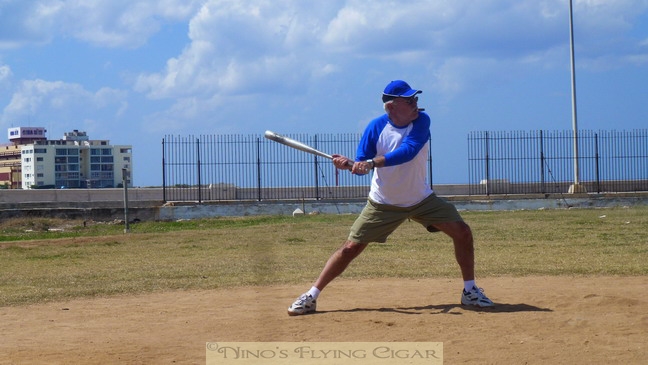 Ok, I hit it – what now ??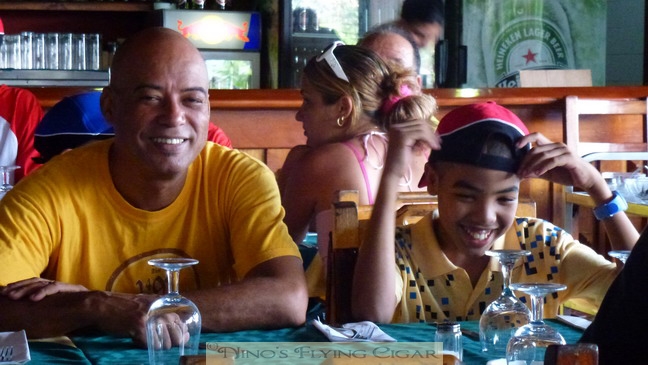 Lunch at El Aljibe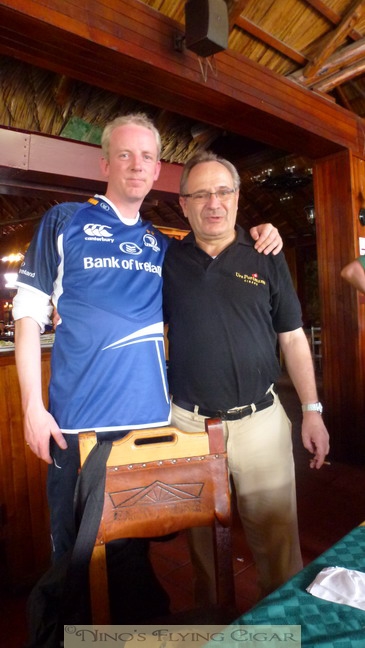 Stewart Fox and Urs Portmann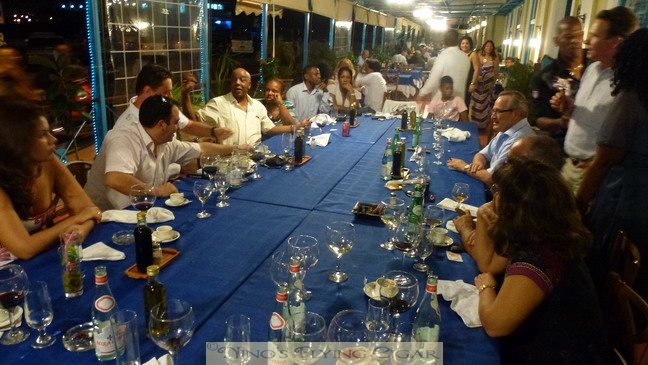 The Portmann Dinner – El Templete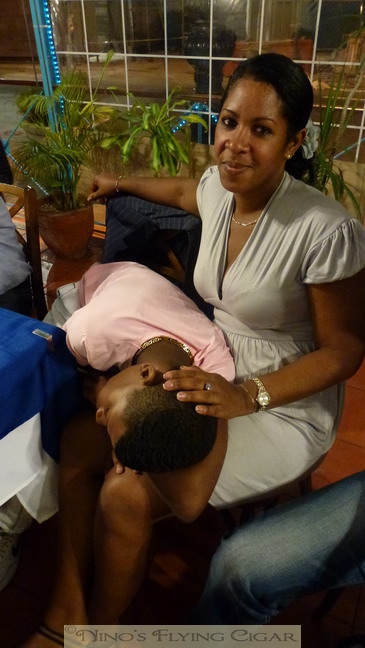 Portmann Dinner – Julian's son is dreaming
Copyright 03-2012 © Ninos Flying Cigar