30 Nov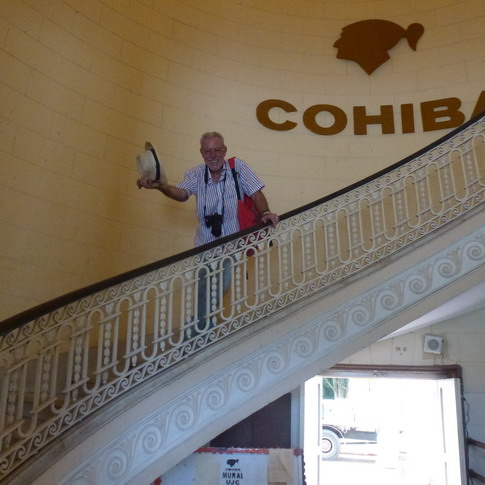 On the famed staircase in El Laguito
Nov. 2011
Another interesting visit to the holy grail of Cuban cigars, the famed El Laguito, the Cohiba alma mater.
We visited the stripping dept., but this time, one of the most impressing experiences was to visit the Blending dept. where the individual daily "ration" of tobacco was prepared to be given to the rollers.
The packages of tobacco I photographed were destined to become Cohiba BHK 54.
A parcel would be a roller's daily "ration" and contain tobacco for the roller's daily minimum quota of 90 BHK 54 cigars.
The insight : I figured out that the market value of that parcel of tobacco would be ca 3.000 € in Europe while the roller would take home a monthly pay of 20 € .
The factory was "down" that day due to high humidity levels in Havana with rain the previous night and that morning plus the high temperatures.
Also, apparently no visits to factories are allowed any longer for the last few months – I have heard about it, but more on an informal basis. Later, back in Europe I would read about it in James Sucklings' blog :
www.jamessuckling.com/my-blog-visits-to-cigar-factories-over.html
While I watched a truck being loaded with Master cases, I recognized one of the workers as the guy I had played dominoes with a few years back – he and a Russian colleague of him had beaten me and Jimmy during lunch break for a few games.
Nino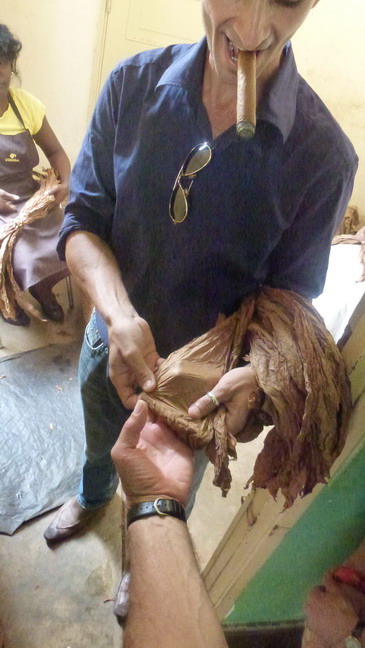 Best tobacco
Stripping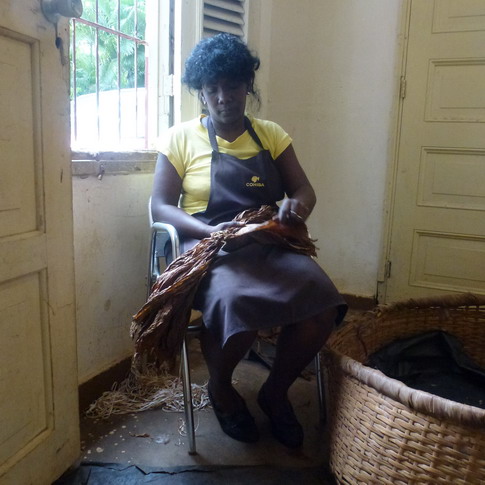 Despalillo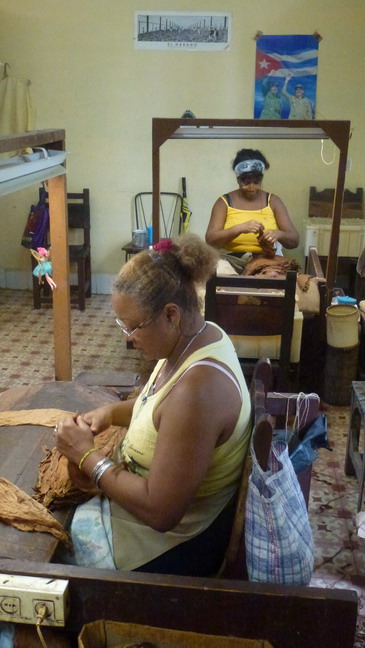 Stripping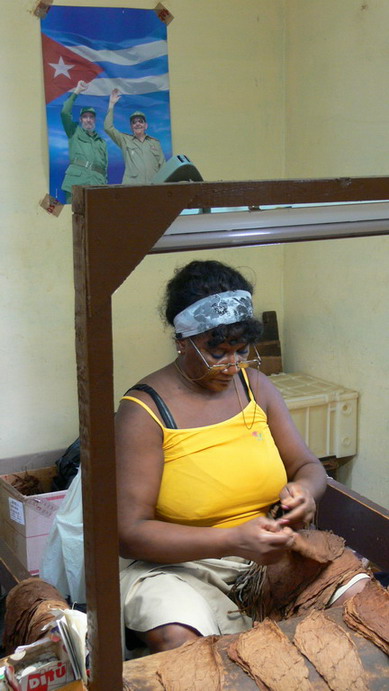 Stripping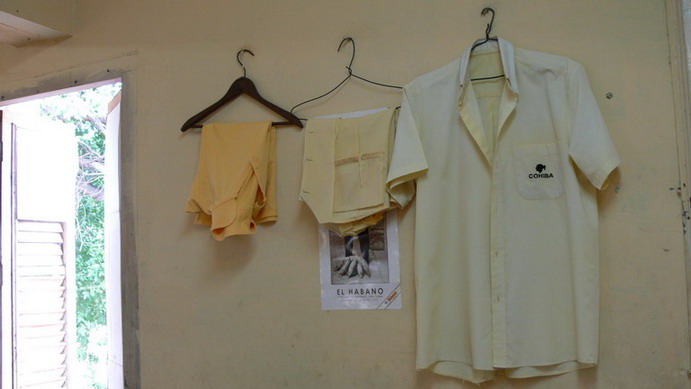 El Laguito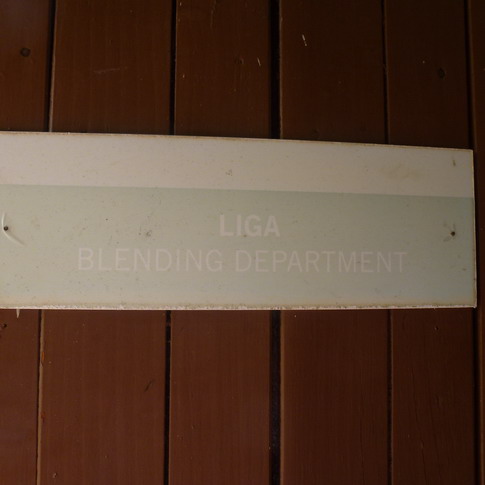 El Laguito – Liga dept.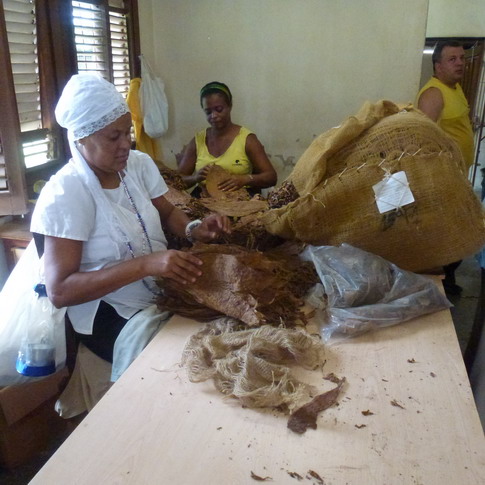 El Laguito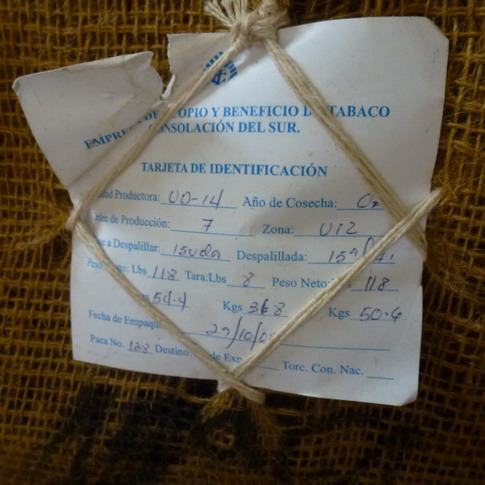 El Laguito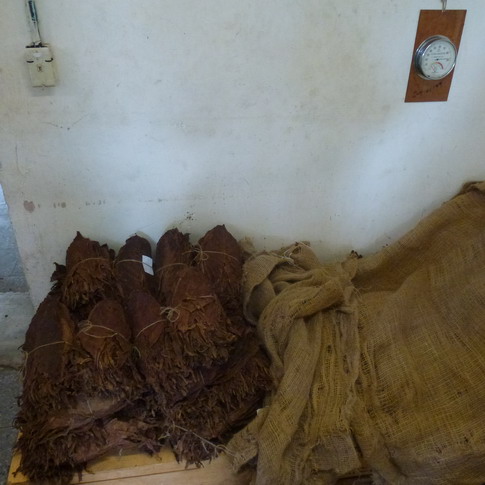 El Laguito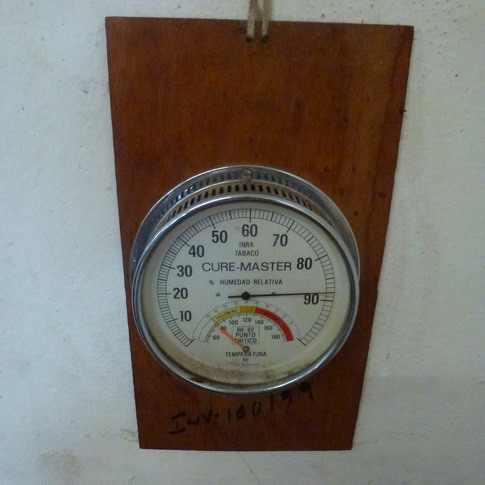 El Laguito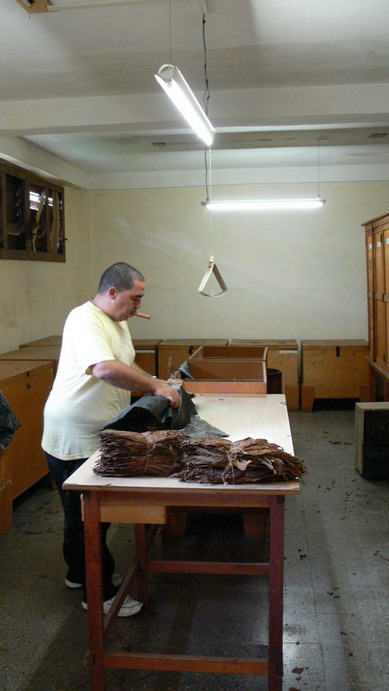 El Laguito – Preparing the individual bundles for the rollers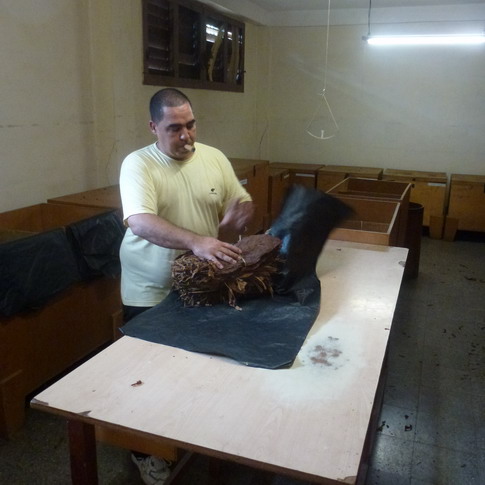 El Laguito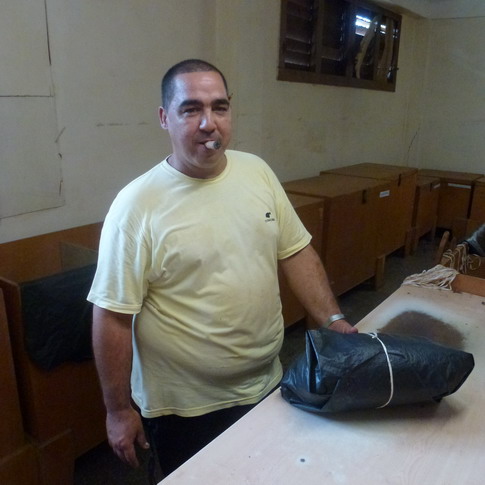 El Laguito – One bundle : 90 BHK 54's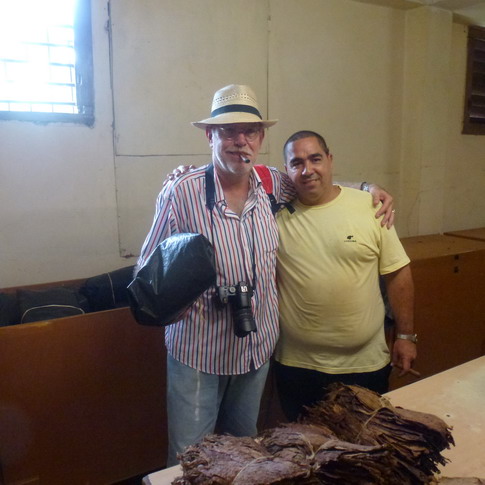 El Laguito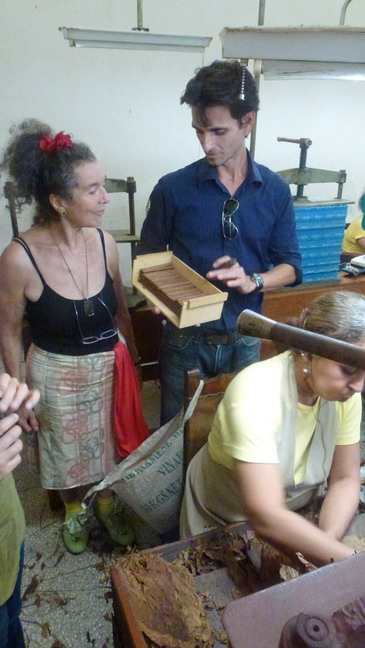 El Laguito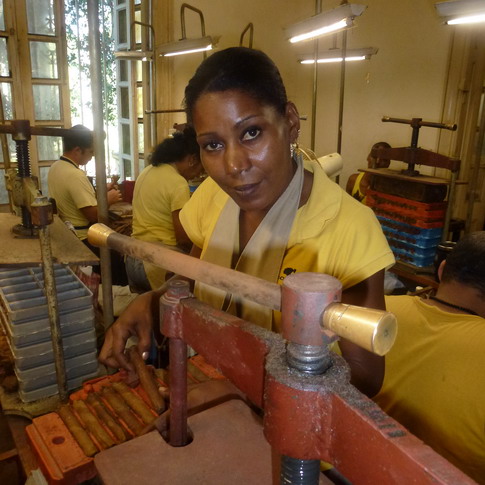 El Laguito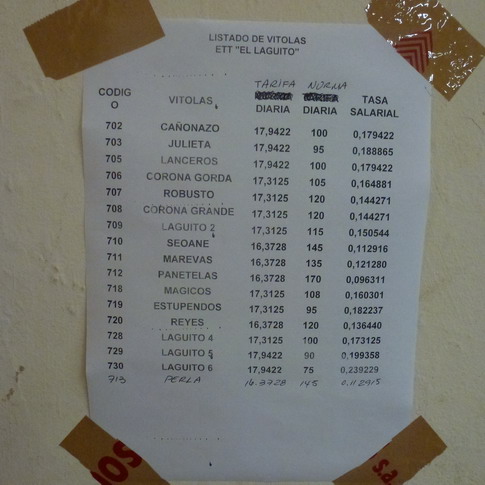 El Laguito – Daily quota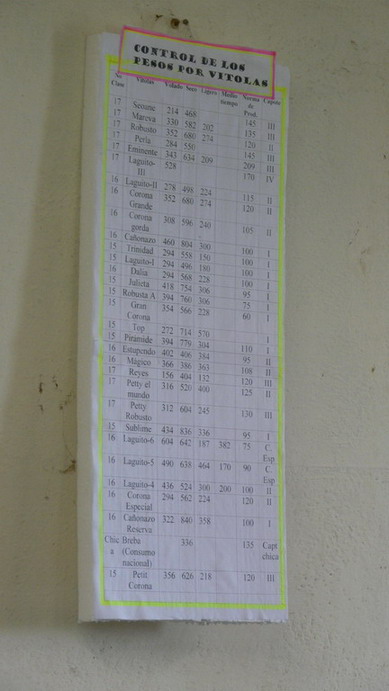 El Laguito – Vitola details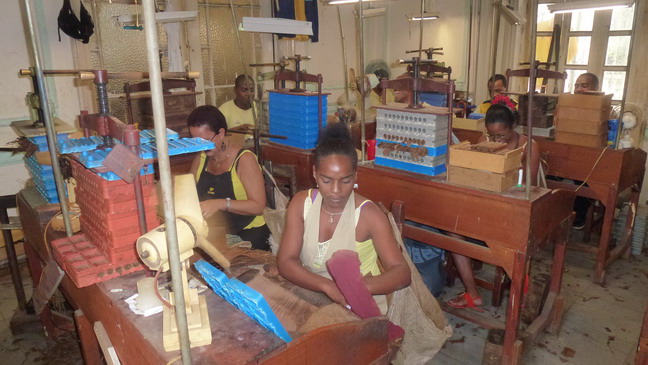 El Laguito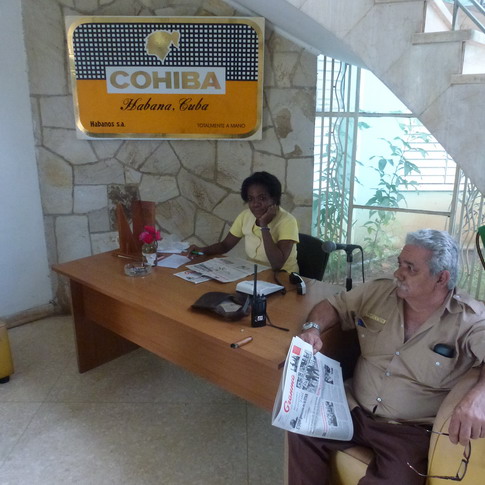 El Laguito
El Laguito – Master cases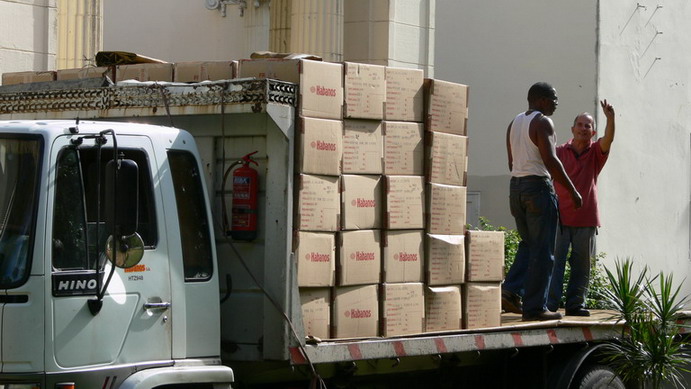 El Laguito
El Laguito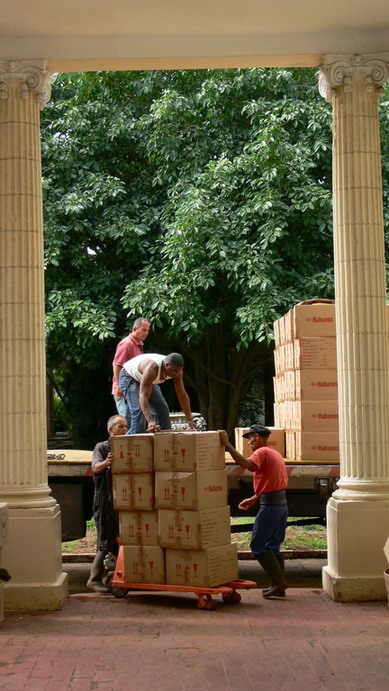 El Laguito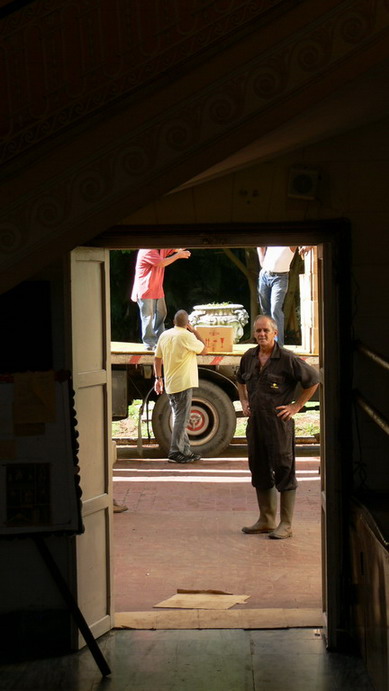 El Laguito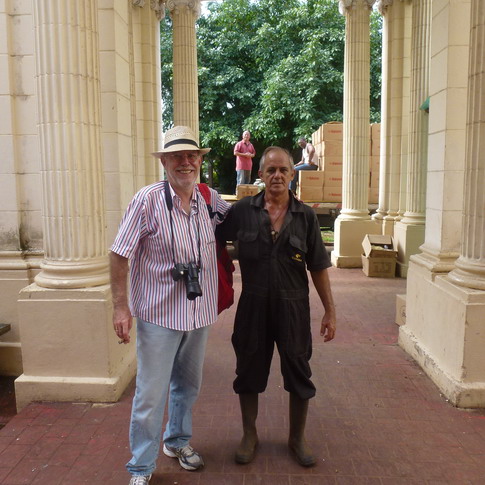 El Laguito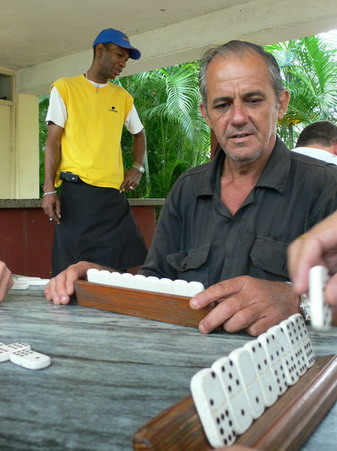 El Laguito – March 2009
Copyright 11-2011 © Ninos Flying Cigar