23 Nov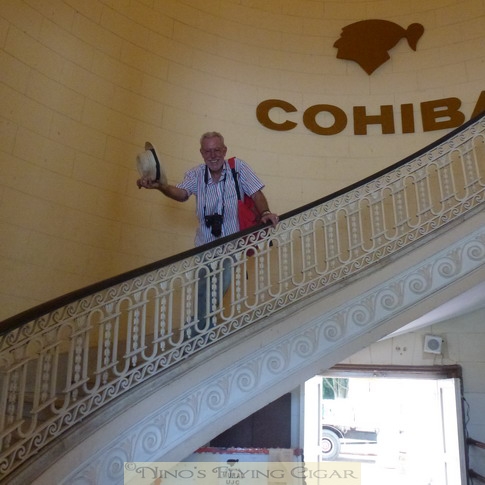 El Laguito
Nov. 2011
Back from Cuba after 5 weeks – thousands of pictures and many impressions in my backpack.
I'll decompress and sort out the notes and the memory cards.
Expect reports and pictures on a pre-release tasting for the RyJ Gran Reserva blend, visits to El Laguito and La Corona factories, a monthly cigar dinner at the Melia Cohiba, visits to the tobacco plantations and the next face of Cuban tobacco, Sr Hector Luis Prieto as well as Hirochi Robaina, smoking cigars with North Koreans and the poetic justice of Chinese being out-faked, the new Paladares of Havana, the comfy Casas Particulares, a stroll through Casa Fuster in Jaimanitas, fun with Cuban and foreign friends, historical Havana and the Cañonazo from the fortress as well as the Plaza Vieja and the Welcome dinner of the Encuentro de Amigos de Partagas.
Right now I am enjoying the sunny autumn in the village, cold enough after Cuba's humid heat but still pleasant enough to sit outside smoking a cigar and sipping café con leche.
Nino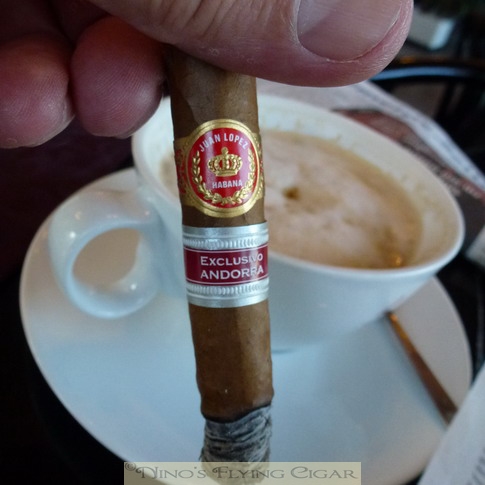 Home cigars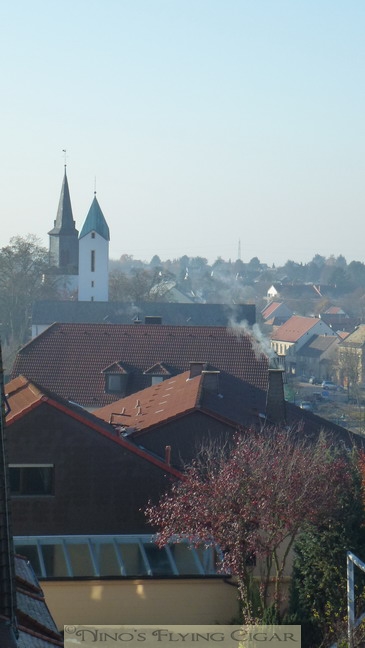 November Sun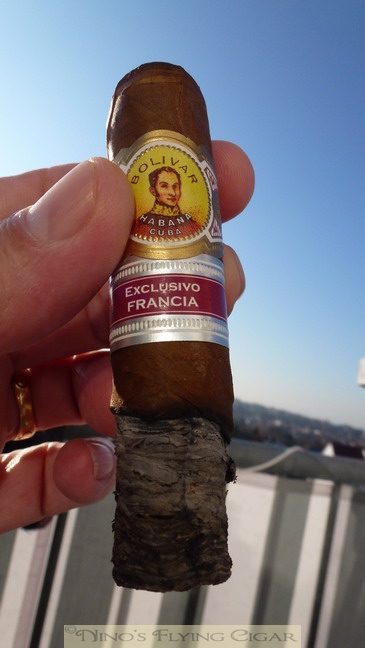 Autumn cigars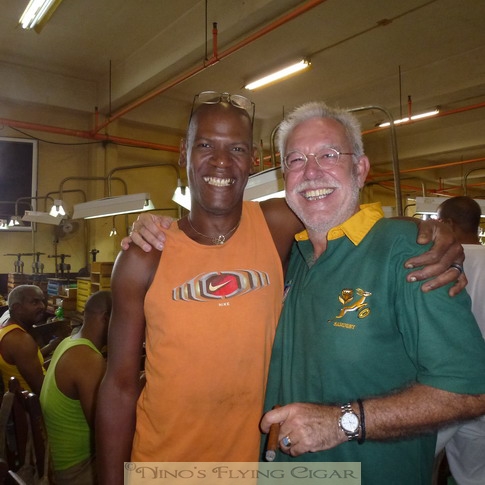 La Corona – Omar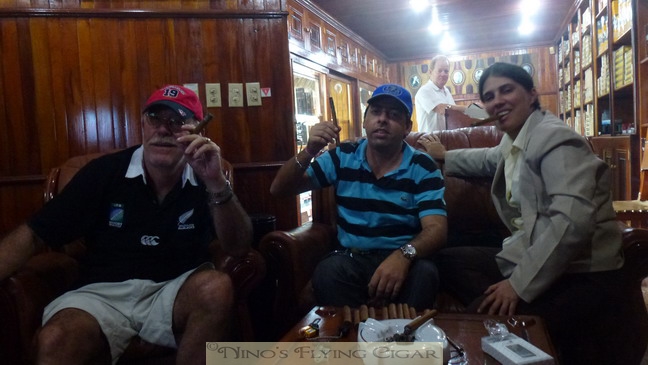 Best Cigars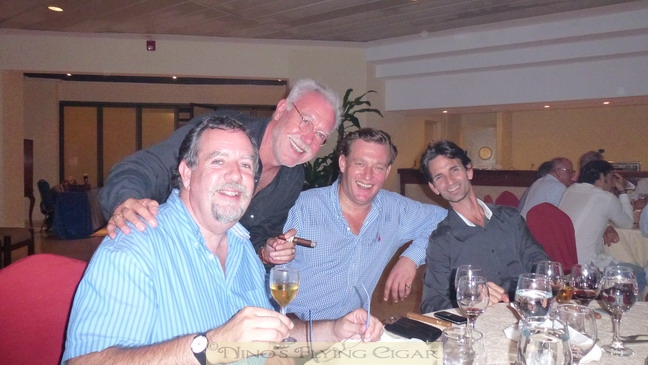 Melia Cohiba Dinner – Nic, Toby and Jose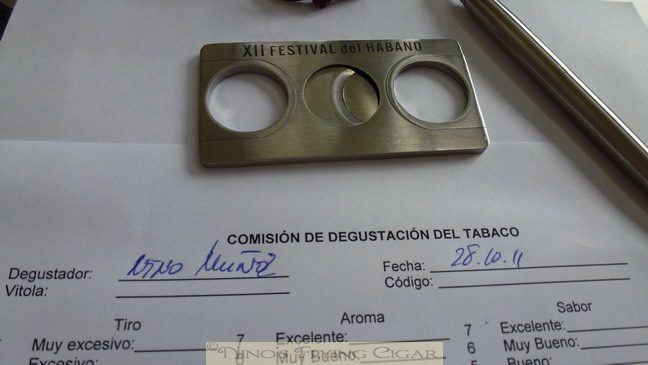 RyJ GR Tasting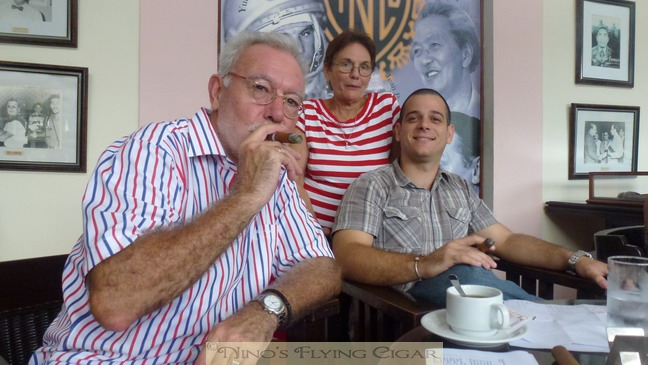 RyJ Tasting at the Nacional with ME & S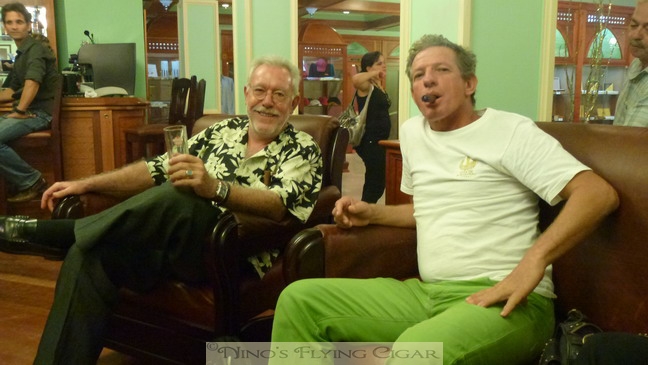 Habana Libre – Miguel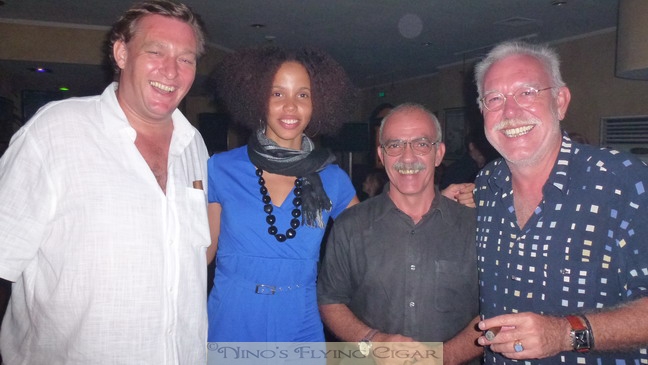 Toby, Melvis and Dr LS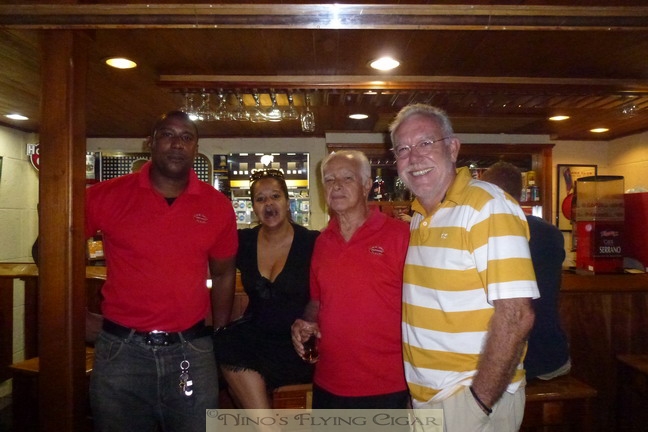 Partagas – Deborah & Master Blenders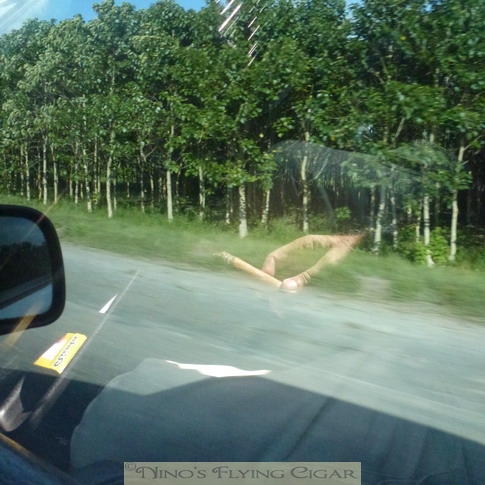 On the road to the tobacco plantations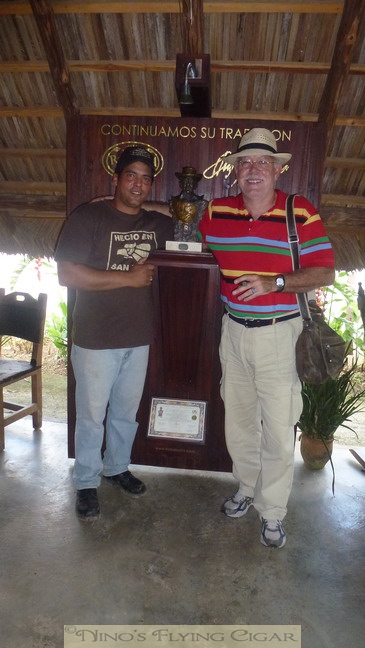 Hirochi Robaina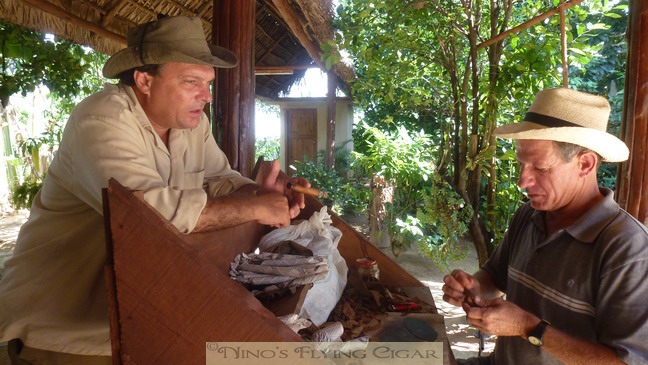 Hector Luis & Miguel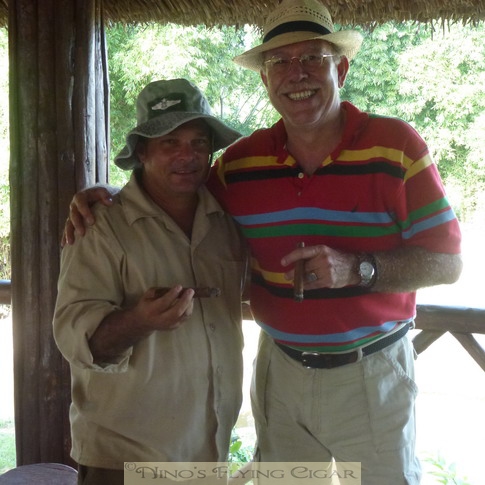 Hector Luis Prieto – the green hat stays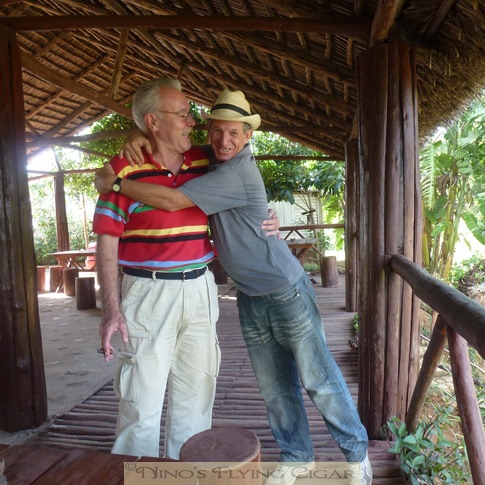 Miguel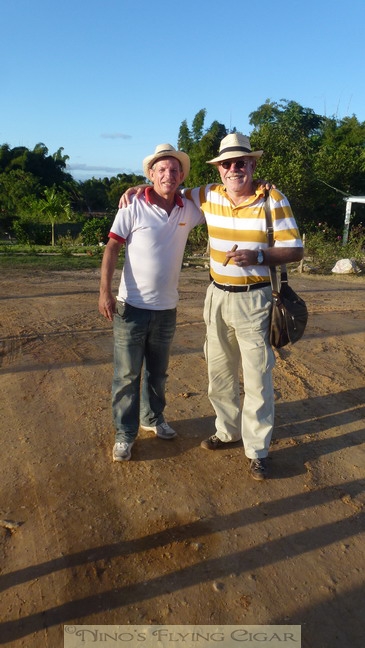 Miguel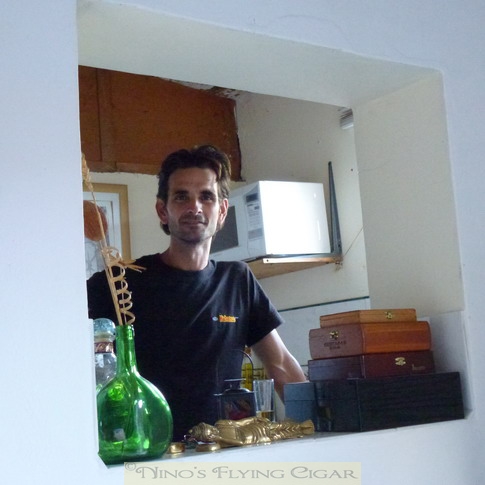 Jose at Almendares
Paladar La Fontana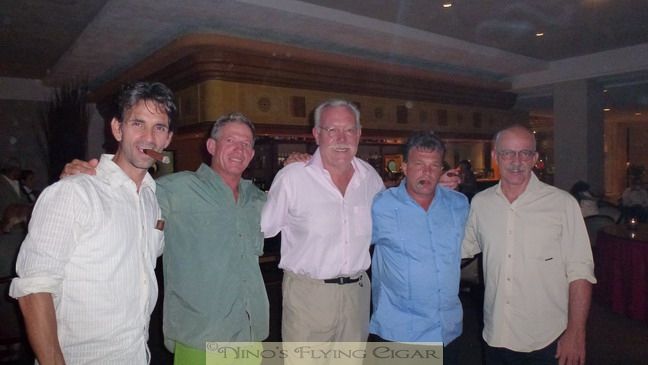 With Hector Luis and Miguel in La Habana
Casa Fuster – with the artist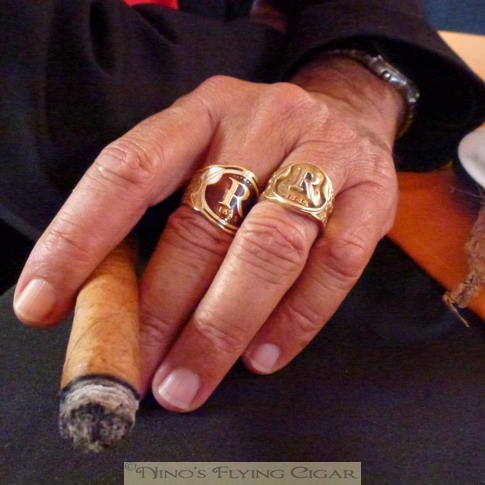 Carlitos rings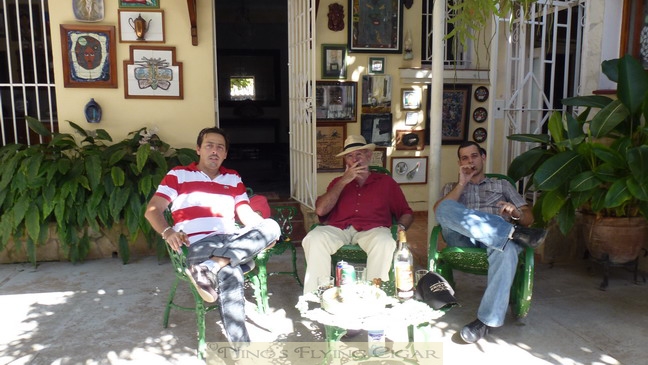 Smoking in the patio
Nino's Cigar and great reading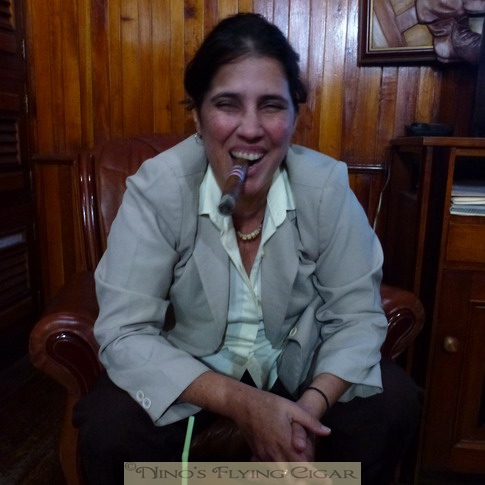 Guajira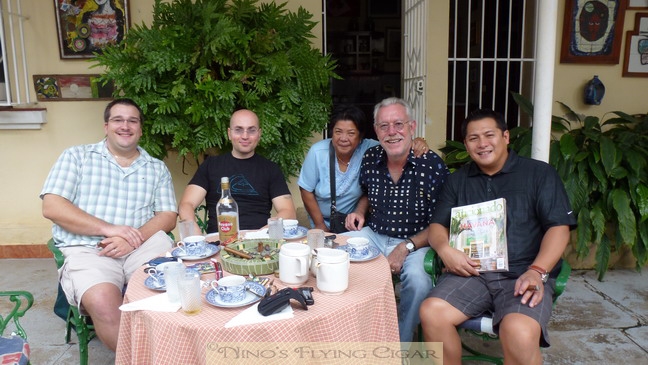 At my Casa with Mark, Alex, Mom & Art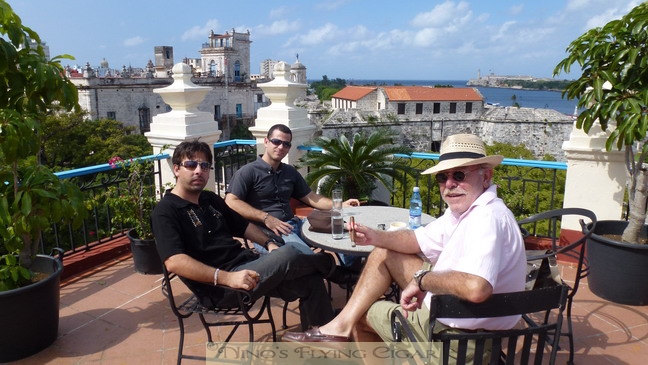 La Habana
My landlord Sr Juan & Garfield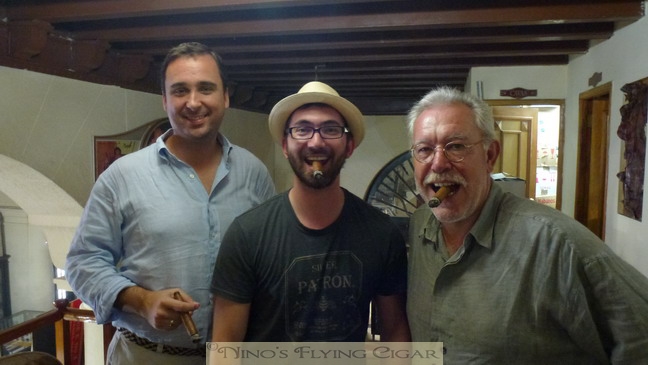 Colin & Luke
Paladar La Moraleja – H.Upmann Sir Winston 1981 & Green Spot – Thank You Rob Fox !!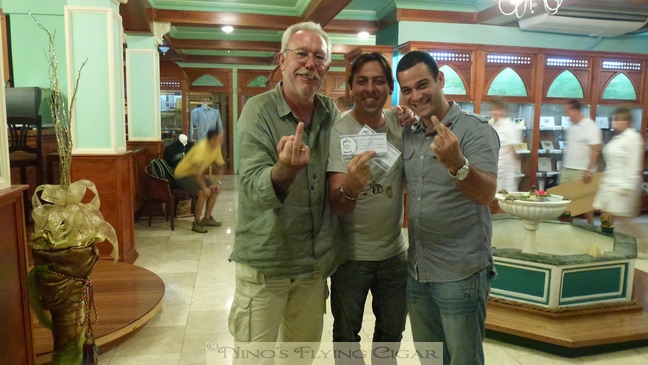 LCDH Habana Libre – Got the jar, splatter the ashes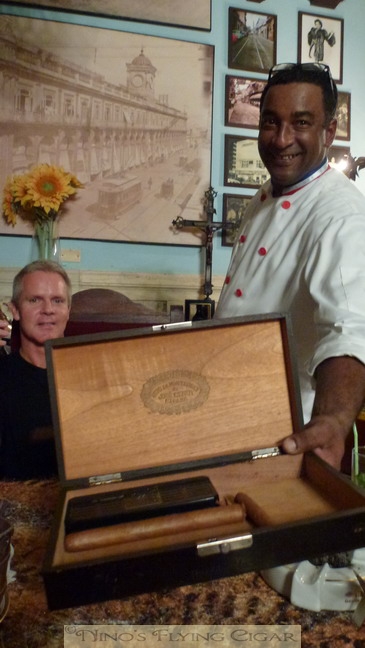 Paladar San Cristobal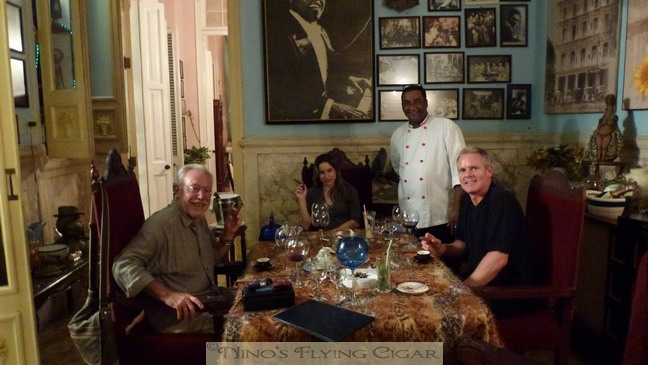 Paladar San Cristobal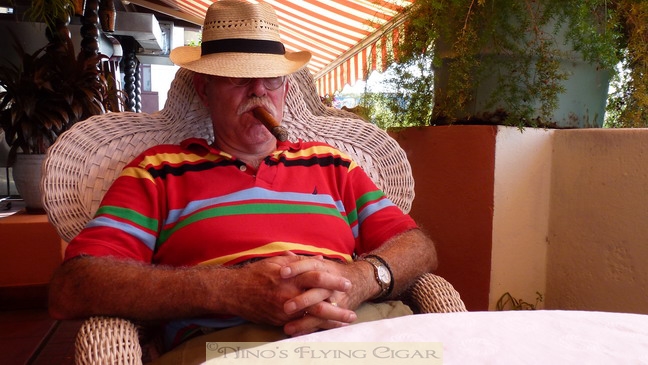 La Terraza Prado 309
La Terraza Prado 309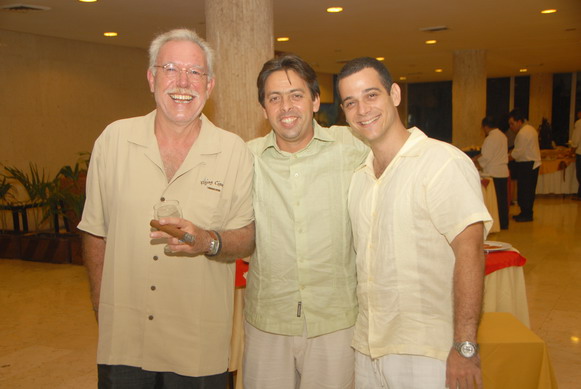 Partagas Encuentro – Foto : Eric Rigori Napoles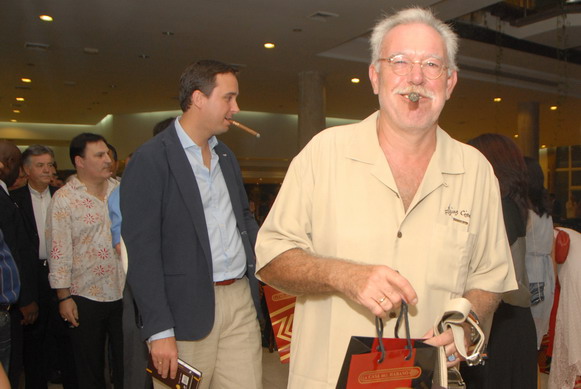 Partagas Encuentro – Foto : Eric Rigori Napoles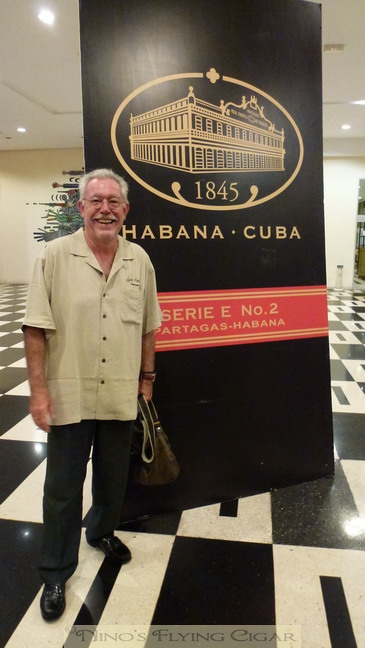 Encuentro Partagas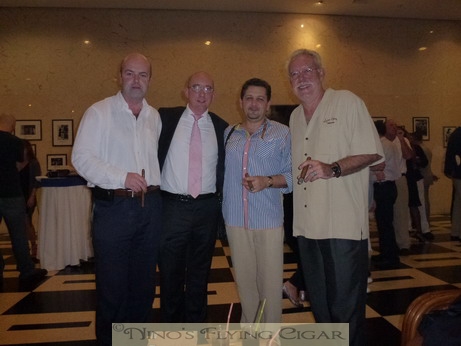 Encuentro Partagas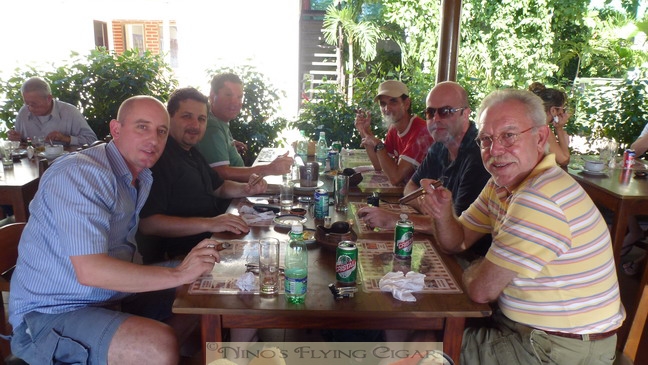 El Palenque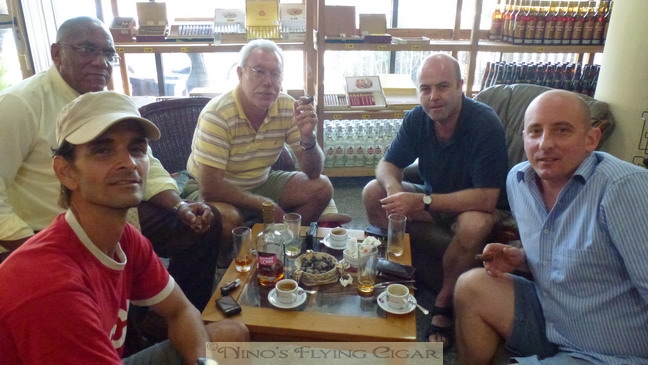 Smoking Santos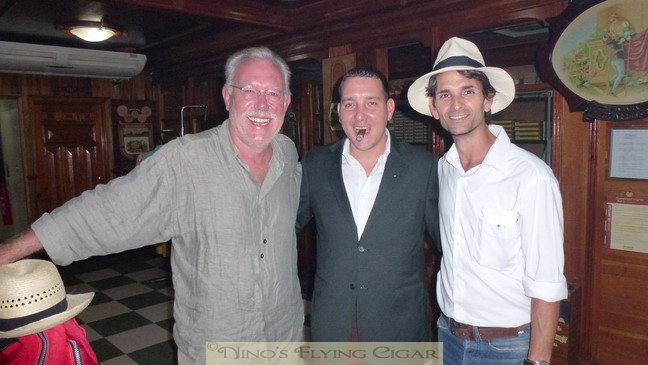 Hamlet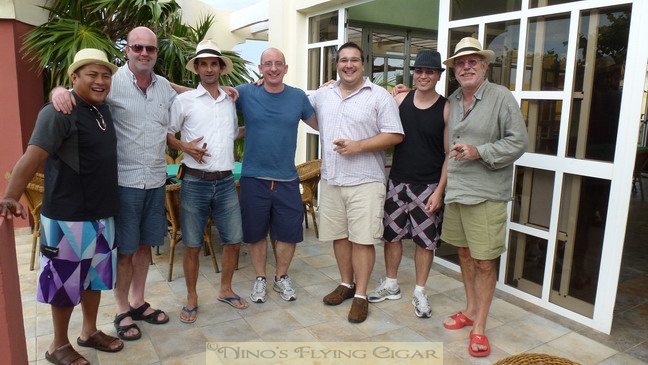 Club Habana
Happy Couple – Eric Rigori & Taina – A photo of the photographer :-))
Copyright 11-2011 © Ninos Flying Cigar