16 Mar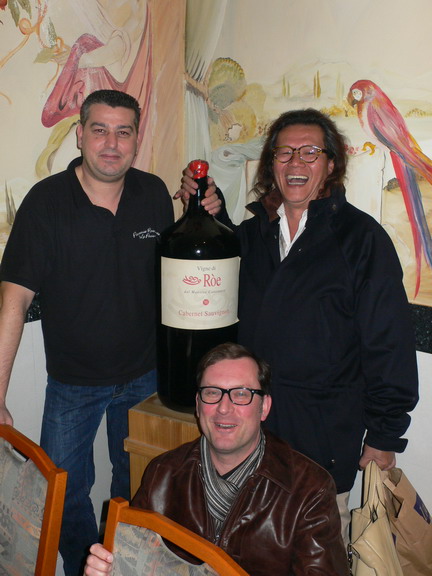 Jimmy in Wörrstadt with Massimo & Andreas
Jimmy in Germany
After returning from Cuba, Jimmy stayed with us in Germany for a few days to visit the Mosel river valley, taste some of the very best Rieslings there, smoke at the pharmacy with Andreas and friends and tour a bit through the carnival-infected Rhineland.
We were lucky to enjoy very sunny weather, although it was quite cold, and we even had the pleasure of lunch in the afternoon sun. Also, we were invited to dinner at one of Germany's best Riesling estates.
Regrettably he could not change his flight to add another day – but he made it to the regular pharmacy ANS cigar meeting.
Some pictures of how we ended our Cuba 2011 trip in Germany.
Nino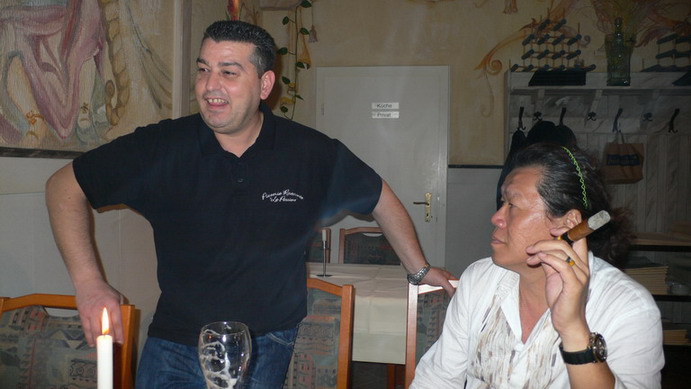 Dining at Massimo's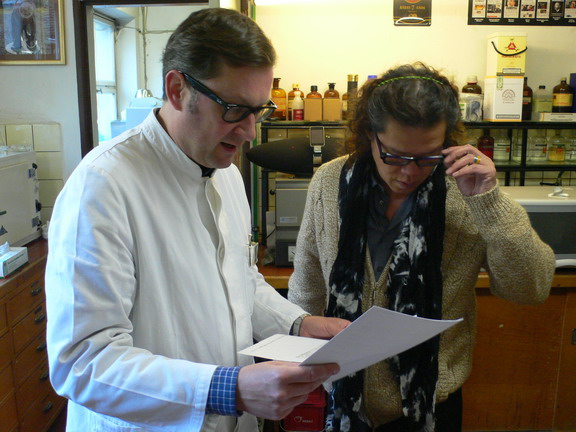 Planning the Mosel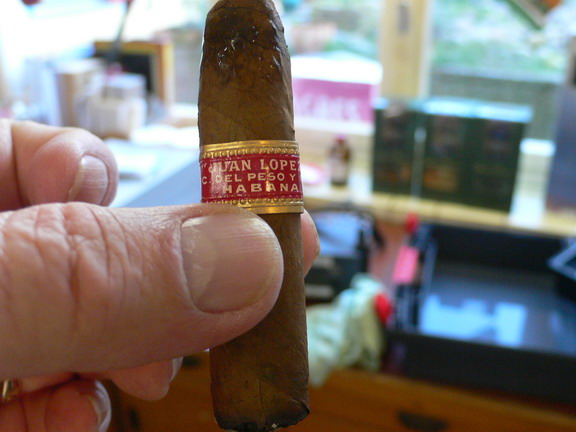 Morning cigar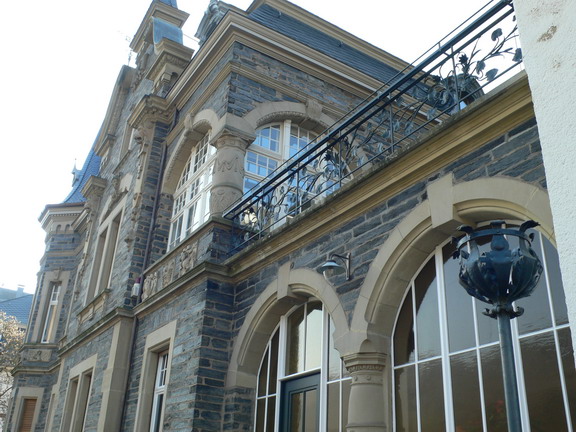 Estate in the Mosel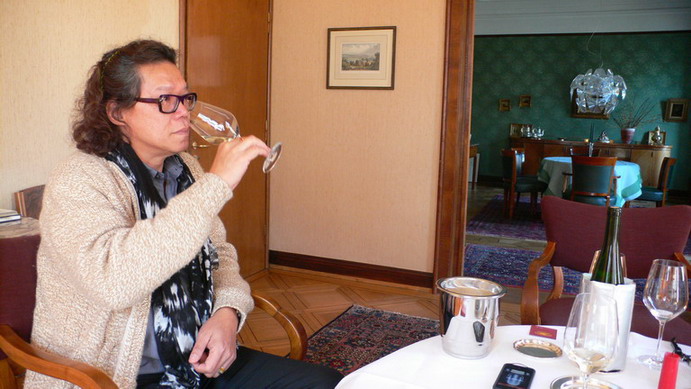 Tasting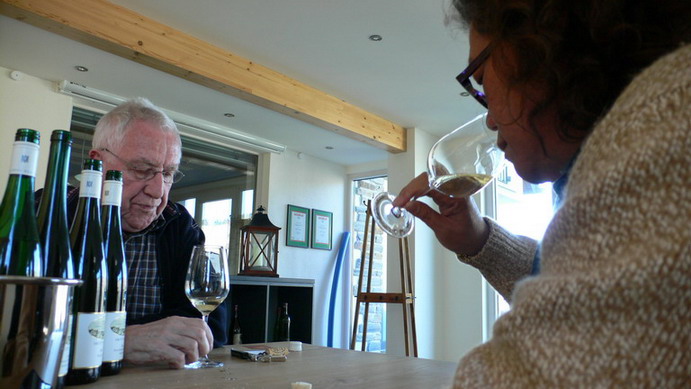 Tasting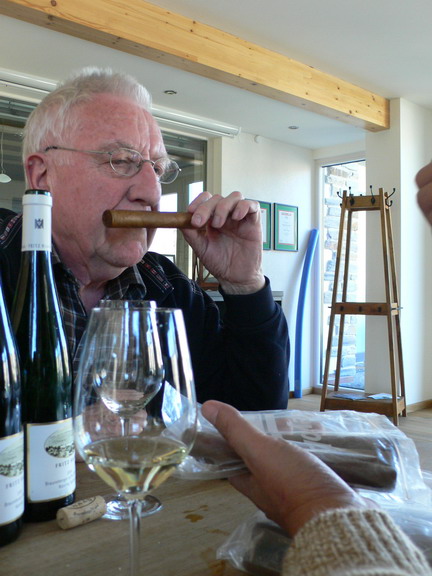 Tasting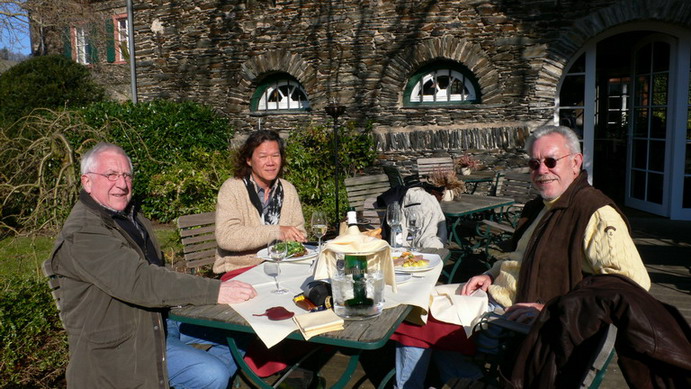 Good lunch at Brauneberg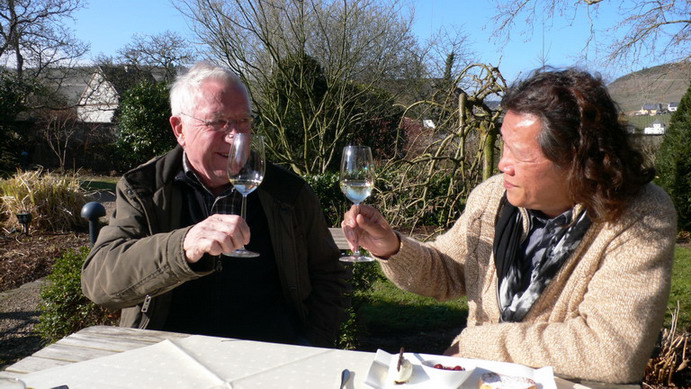 Prost !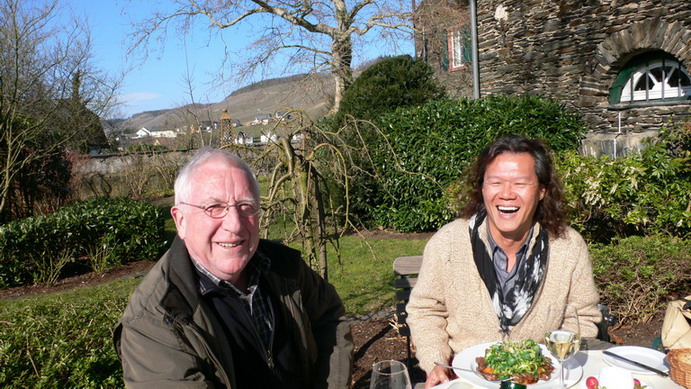 Having fun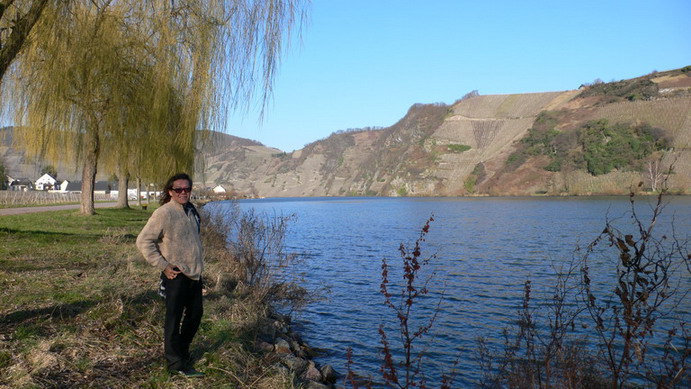 Jimmy at the Mosel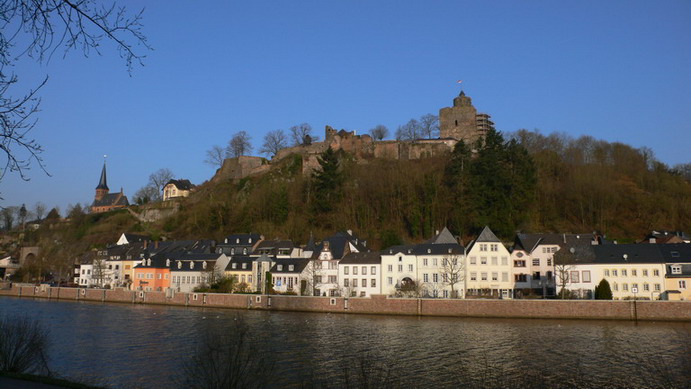 Saarburg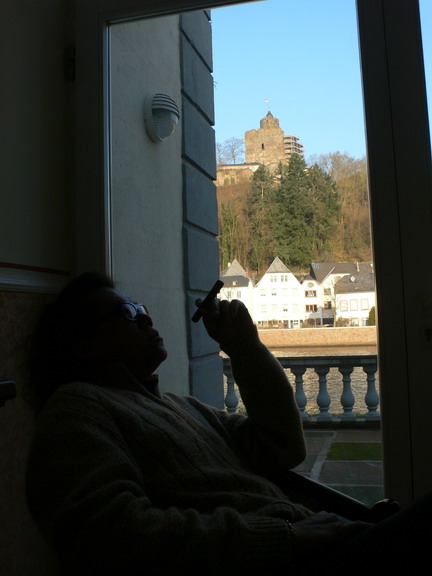 Morning cigar at Villa Keller – Saarburg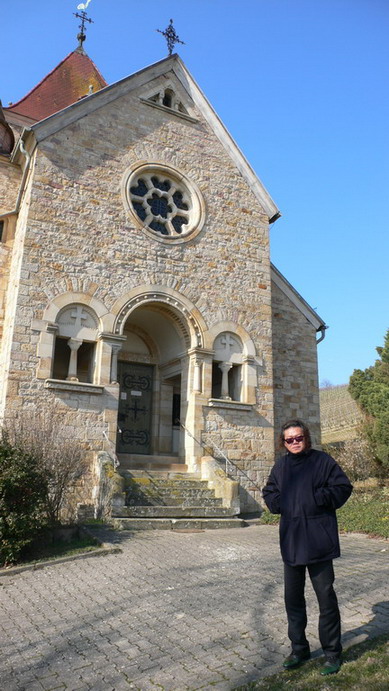 Jimmy in Rheinhessen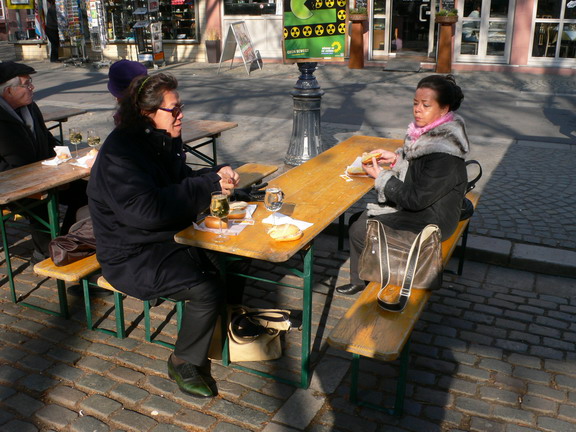 Snack with Inge in Mainz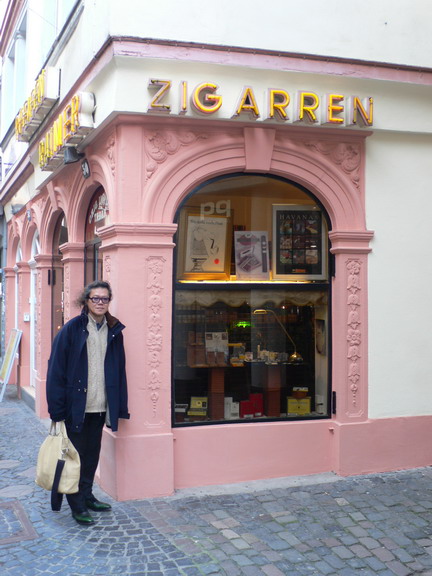 Mainz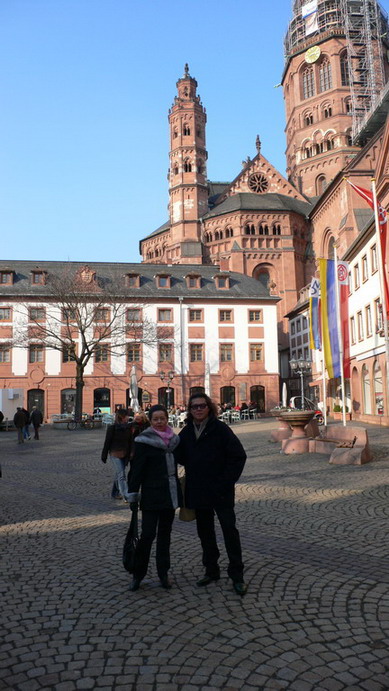 Mainz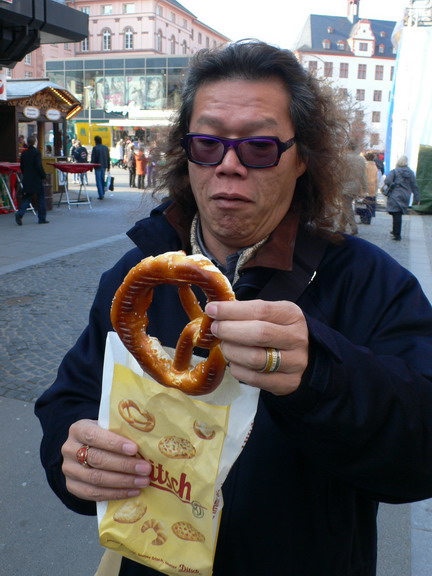 Mainz Bretzel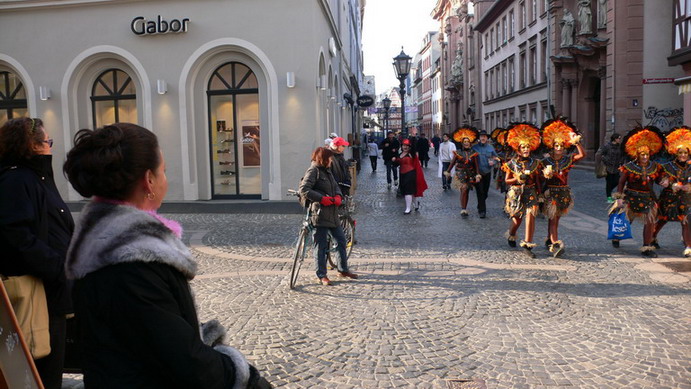 Carnival madness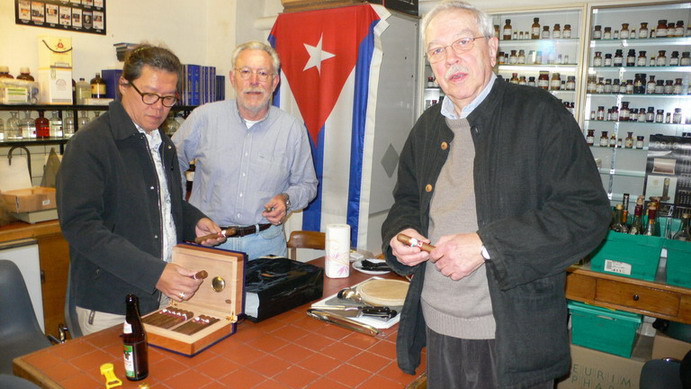 Special Sobresalientes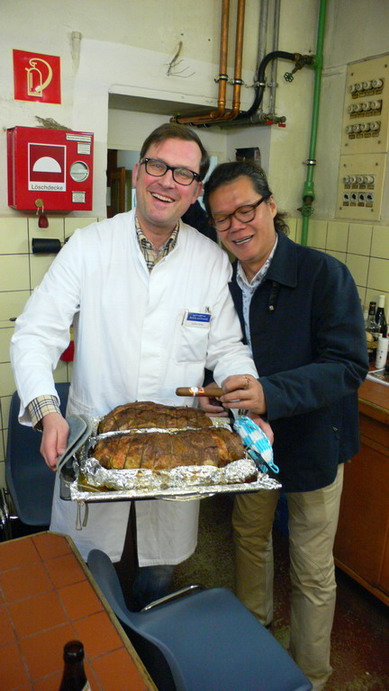 Spiessbraten for Jimmy at our ANS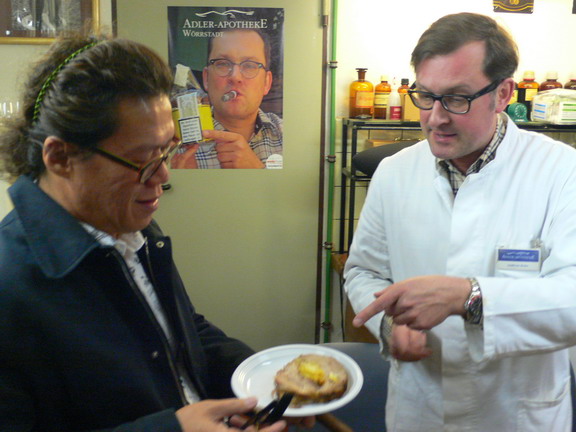 Good to have you with us, Jimmy !!
Copyright 03-2011 © Ninos Flying Cigar