8 Dec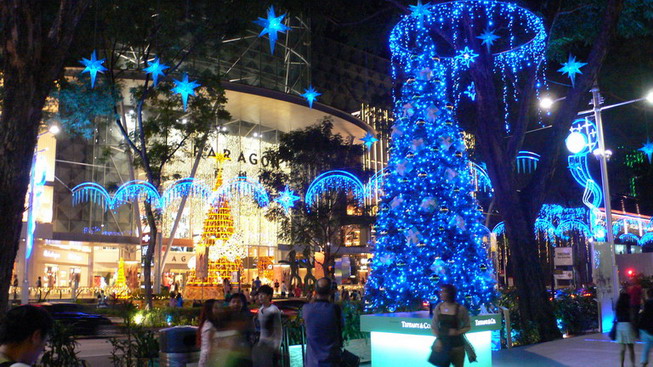 Orchard Rd – Singapore 2010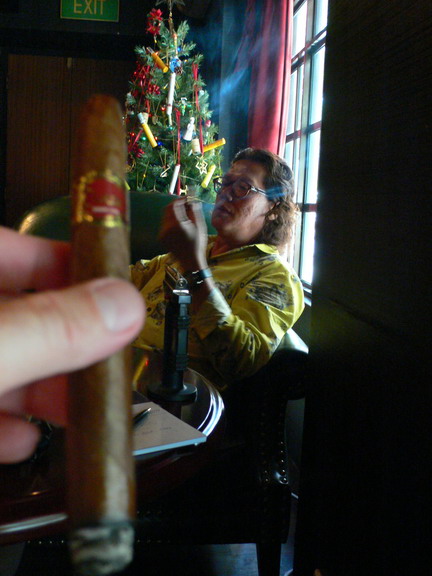 1999 Cuaba Salomones II & Jimmy
December 2010
While I miss visiting interesting places after being retired, I sure don't miss the "flying there" part.
As my wife puts it : We have been guests in transit for too many years – now I'd like to be a permanent resident in my own home. Right she is.
But when the chance came up to book a comfy flight in business class worldwide anywhere we grabbed it and chose Singapore.
Had not been back there since my final duty flight and we truly missed the sights, the lights, the food and the smell of unique cigars in cosy lounges among good friends.
And what better season than the start of winter – who needs the bitter cold and snowy white & drab grey of central Europe.
Those were my thoughts 2 ½ hrs out of FRA, 33.000 feet over the Black sea, finishing a glass of champagne while waiting for the almond tart dessert and listening to a splendidly re-mastered "Tumbling Dice" by the Stones from Exile on Main Street.
I would take half a sleeping pill for the long flight, but enjoyed the music selection before falling asleep.
Nothing better to sooth me than Jackson Browne & David Lindley's unplugged "Running on Empty" or the sombre "American Recordings" by Johnny Cash.
Everything had been perfect so far, ample time at the airport to buy a perfect box of PSD 4 and have a chat with Ms Holzschuh at the Duty Free before enjoying a drink at the business lounge and a RASCC next to our departure gate.
Couldn't complain – or as the saying goes in Germany : Compassion you get for free, but you have to work hard to deserve envy.
The giant 747 took softly to the air, fully loaded for the 11h20′ flight and yet almost an unnoticed lift-off. Sure miss those magical moments that still make me wonder and feel like a small boy.
But we have never really left, it's funny to be recognized and greeted by half the crew, it's like coming back home after moving out, there's still always a room for you, we are still a part of it all.
Just like on the first evening in Singapore when we went to Centrepoint's Cross Straits Chinese restaurant for the tasty local food and some cold Tiger's. Everybody from the waiters to the cooks to the cashier were happy to see us again and wondered where we had been. As happy as we were to sit outside in shorts, munching on great prawns, noodles, kang kong & baby kailan and smoking a cigar. Civilized.
Jimmy had taken care of our Singapore reservations and so we were just an elevator ride away from his store and lounges staying at the Regent. Unrivalled hospitality from him, despite being busy as hell between Hong Kong, Tokyo, Bangkok and Malaysia he still found the time to take us to great places for the most succulent and best local treats before retreating to the lounge for unique cigars and camaraderie.
And I spent many hours there with him and his customers/friends, Inge happy to be on her own browsing the stores on Orchard admiring the lavish decorations.
Most memorable impressions were meeting the "Humble Dogs", a fine group of Singapore cigar smokers ( see upcoming report ), spending a great evening with Dirk and Philipp and having in-depth conversations with Didier Houvenaghel, a Belgian cigar-maker based in Singapore ( see upcoming report ).
Equally memorable was being back for Nasi Padang at Jeff's place with Jimmy, making plans for upcoming travel both to Cuba and SE Asia after dropping Inge for one of the best Traditional Chinese massage she's ever had. Or the fantastic Chicken Rice lunch at Maxwell Food Centre with Jimmy and Anne and the dinner they took us to eat the famed Shanghai Hairy Crab at Capital Restaurant on New Bridge Rd, a family run business that is the sole importer for Singapore of the prized crabs.
Of course there was no way we would miss out on Black Pepper Crab on East Coast Seafood centre, but I have to agree with Jimmy – the place has become just too large and touristy to be comfortable anymore. We will move further up the coast and take Jimmy's advice on other less known but excellent crab restaurants.
Singapore is bursting at its seams. The city is a magnet attracting visitors with the Formula One night race city circuit, the newly opened casinos, Sentosa island, the financial centre, the world's best airport and much more – a beehive.
Successful, attractive, well managed and wealthy, Singapore has also almost doubled its population lately and become even more of a hub in SE Asia. Amazing success story by this tiny city state, and we have been able to follow it over the last 35 years. A bright & exceptional example of a government truly making the right moves and having a vision. Europe certainly looks quite old and shabby compared to the positive energy emanating here and other Asian countries do well in following the leader.
After all the vibrating energy here, we were happy to escape just across the Singapore Straits to Indonesia. I had made reservations in Bintan island and a nice beach chalet was waiting for us.
We were amazed by the efficient and smooth ferry terminal in Singapore – located next to Changi airport, the Tanah Merah terminal is equally first class. Check In, boarding card, immigration check, lounge, all as smooth as silk, truly a pleasant experience, considering I had even booked the ferry crossing from Germany on the net. Why can't travel be always as pleasant as this, I wonder.
And the best part of it was that after "de-toxing" on the beach in Bintan, I would be back for more.
Our heartfelt thanks to Jimmy, Anne and all the staff !
Nino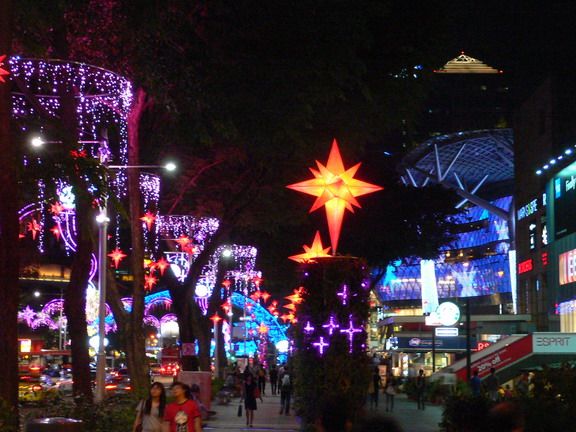 Orchard Rd – Singapore 2010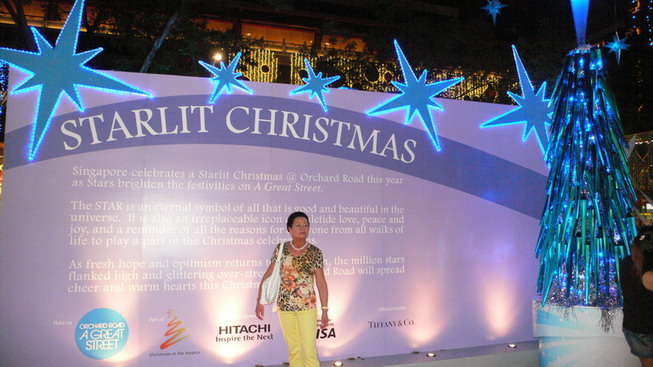 Orchard Rd – Singapore 2010 / Inge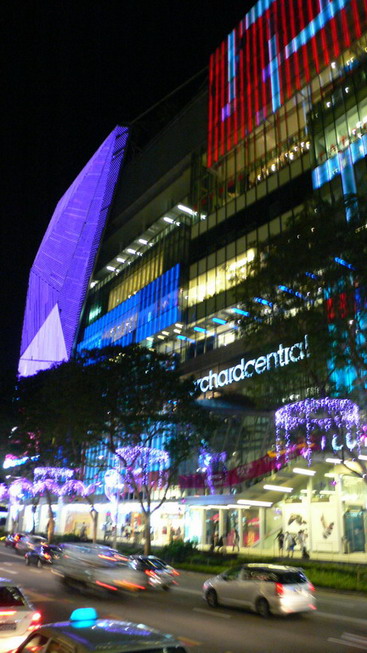 Orchard Rd – Singapore 2010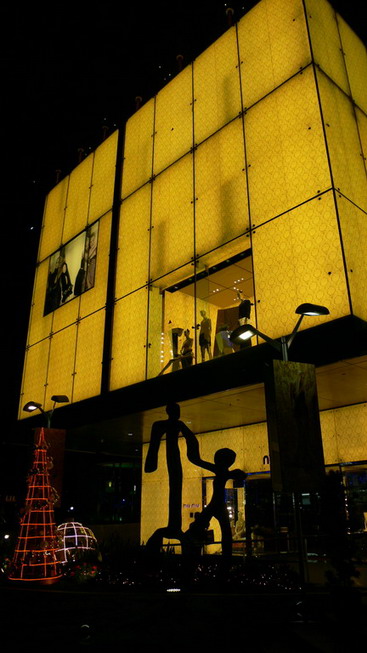 Orchard Rd – Singapore 2010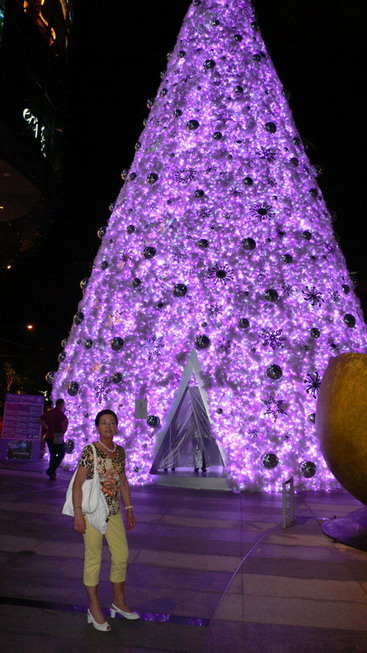 Orchard Rd – Singapore 2010 / Inge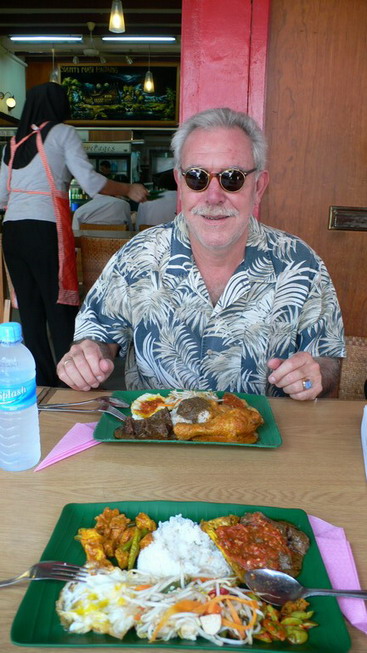 Nasi Padang lunch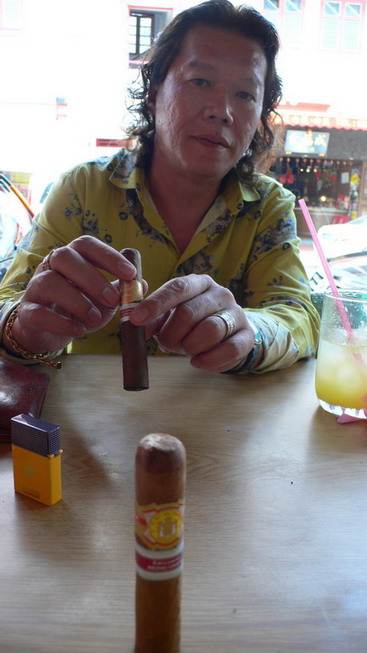 Jimmy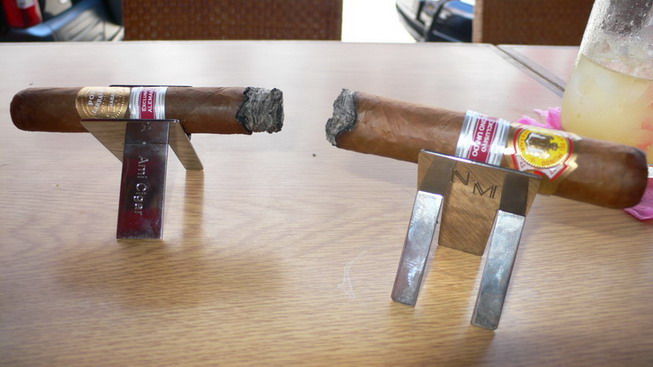 AmiCigar Gino & Flying Cigar Nino stands in Singapore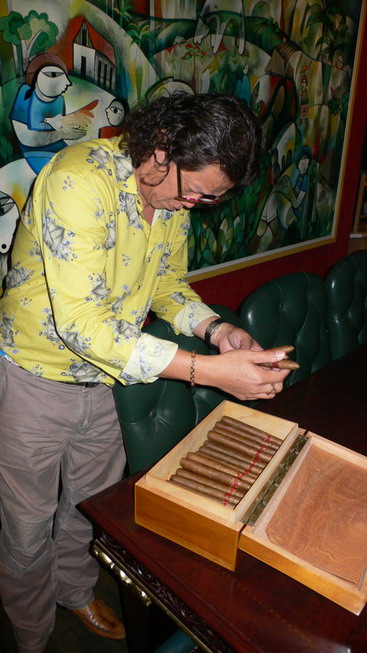 Jimmy & 1999 Cuaba Salomones II humidor – Only 45 made each containing 45 sticks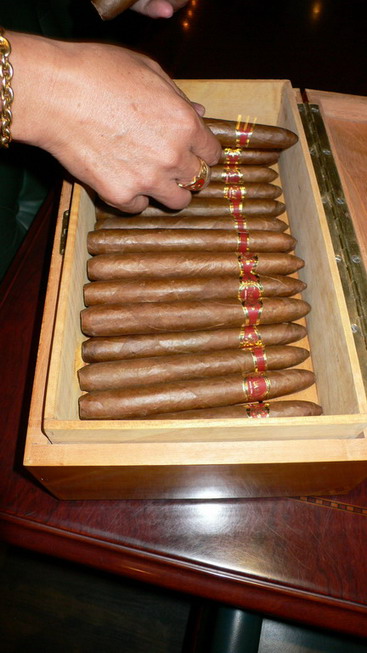 Cuaba Salomones II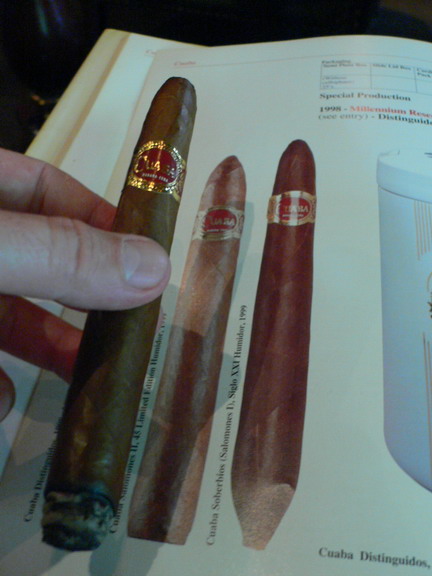 Cuaba Salomones II live & in the "bible"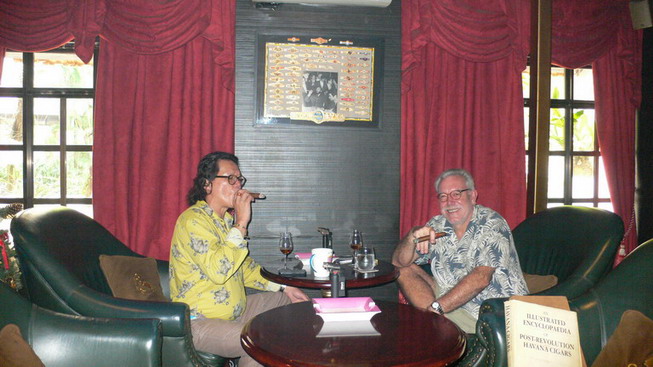 Good time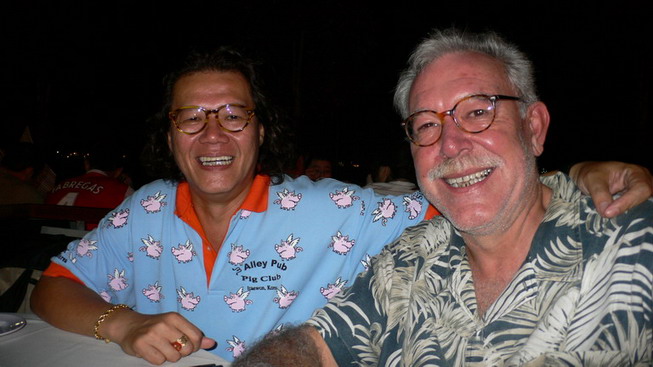 At Jumbo Palace / East Coast Seafood Centre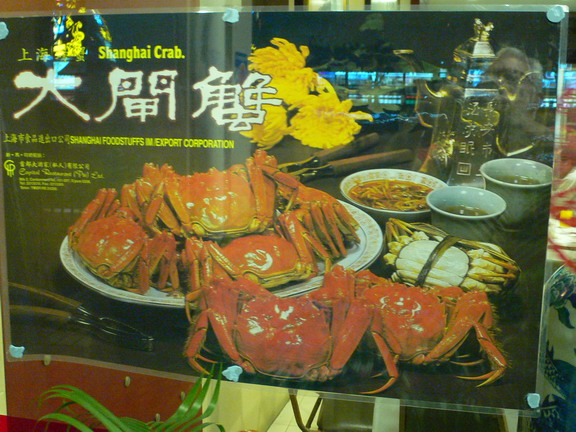 Shanghai Hairy Crab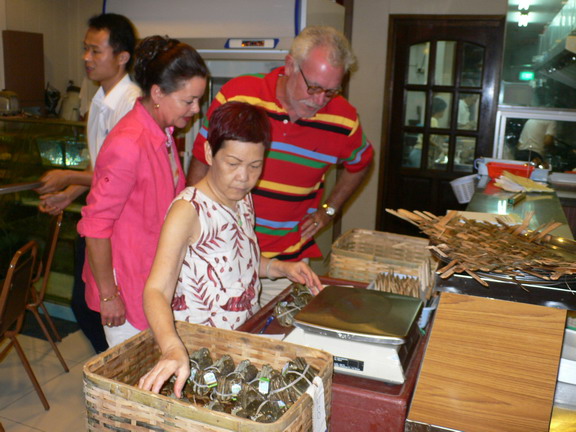 Choosing the crabs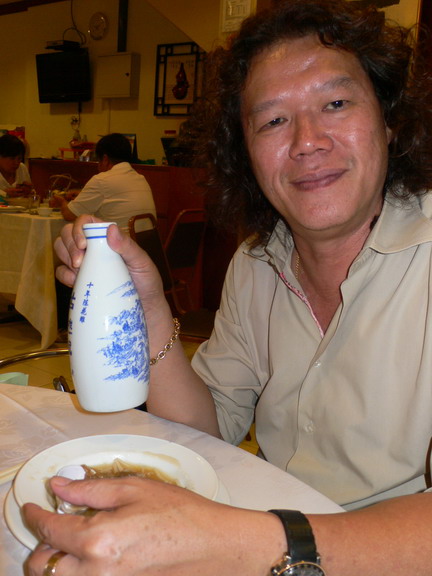 Jimmy chose the Chinese wine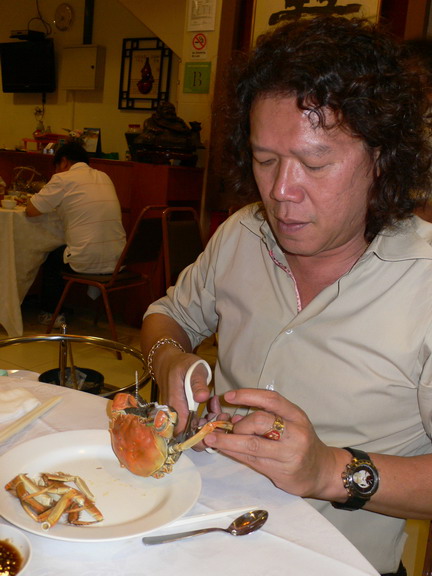 Cutting legs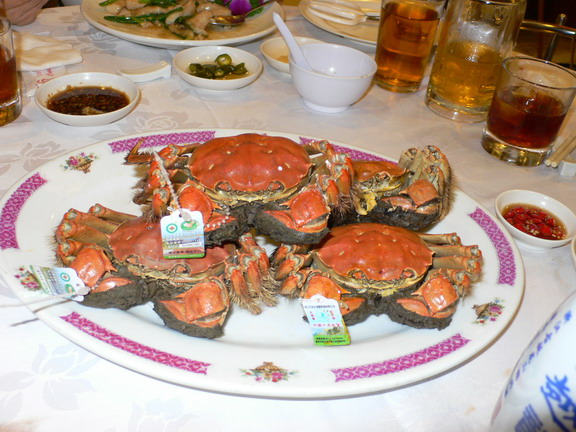 The real Shanghai crabs – labeled from the source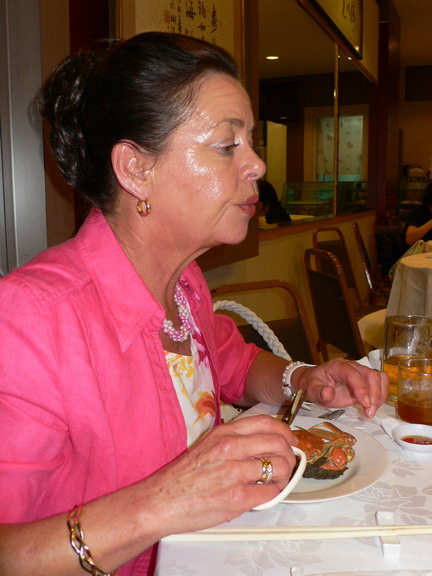 Inge watching Anne & Jimmy cutting the crabs up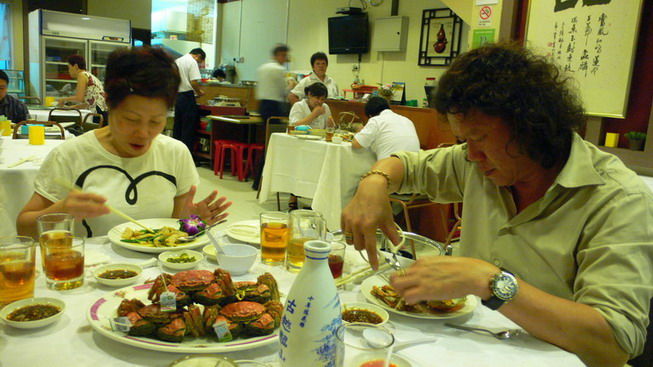 Expert in speed eating crabs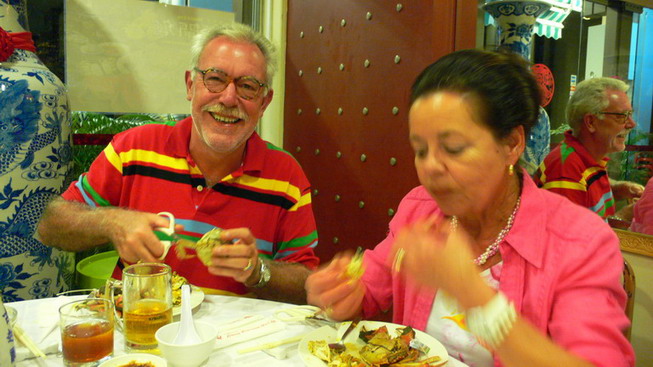 Catching up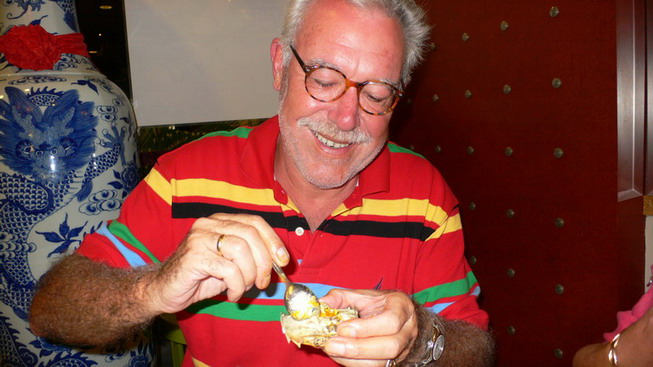 Best part is the belly roe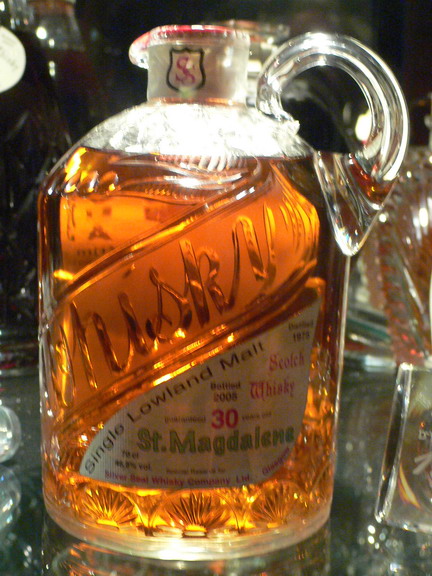 Rare single malt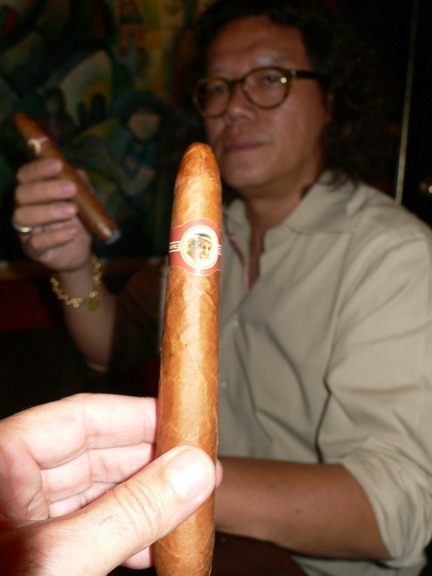 Compay Segundo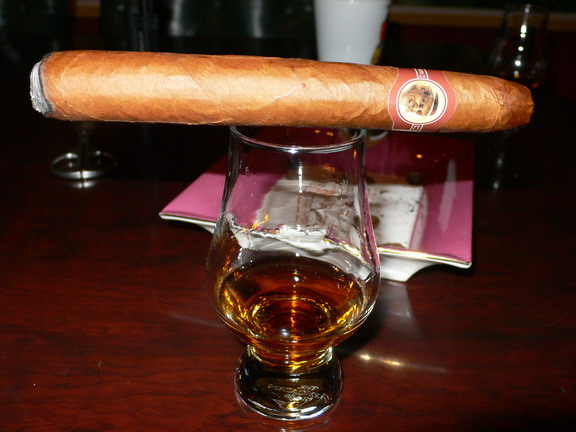 Compay Segundo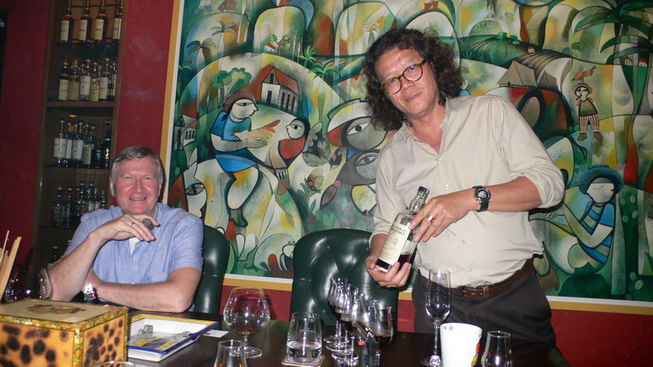 Dirk & Jimmy – two great lovers of anything tasty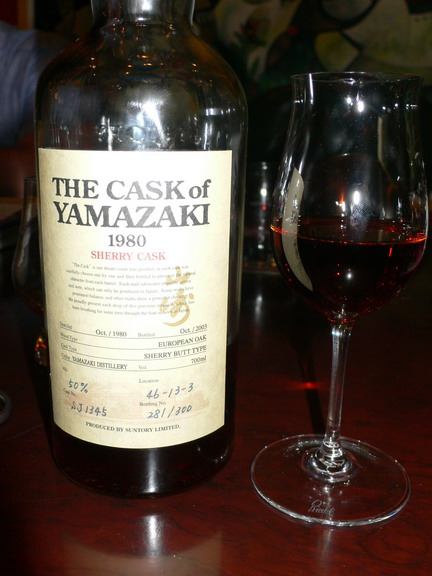 Great bottle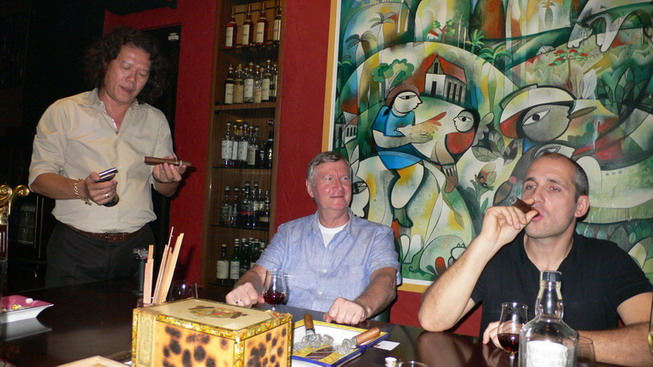 Philipp being coached into the finest cigars by Dirk & Jimmy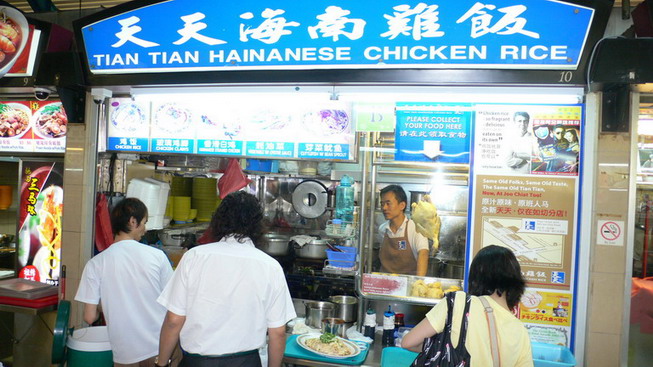 Best Chicken Rice in Singapore – Maxwell Food Centre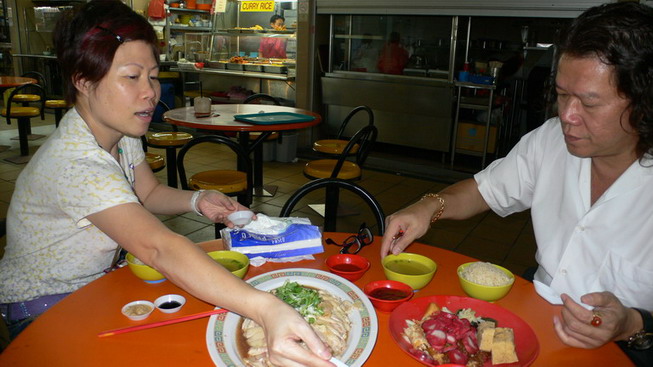 Anne & Jimmy hosting me to the best Chicken Rice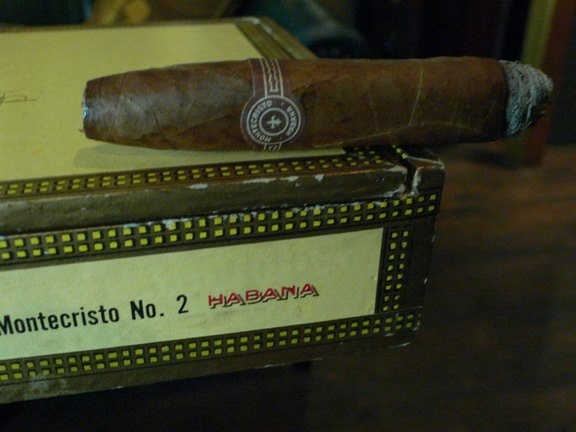 1970 MC Nr 2
Full of Elegance & Finesse, extremely box pressed, a most pleasureable smoke !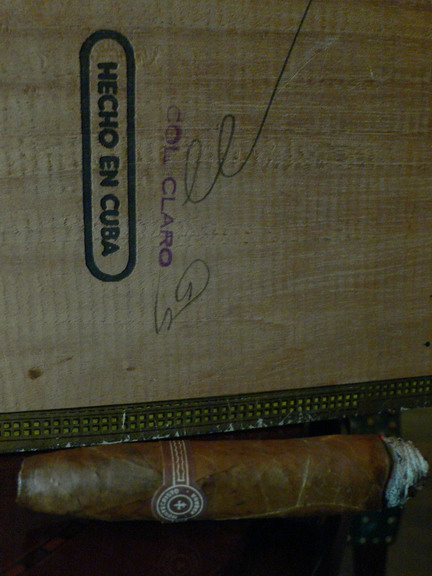 1970 MC Nr 2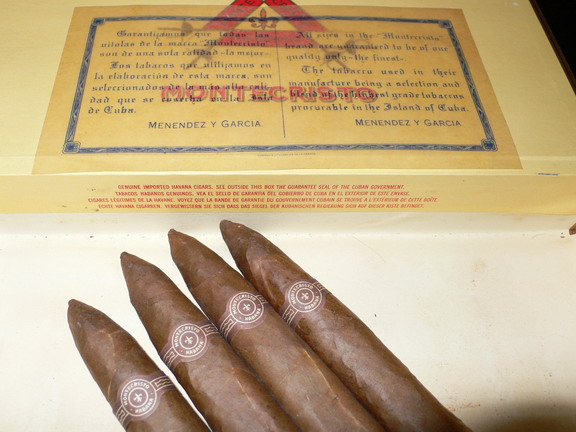 1970 MC Nr 2
Copyright 12-2010 © Ninos Flying Cigar