23 Oct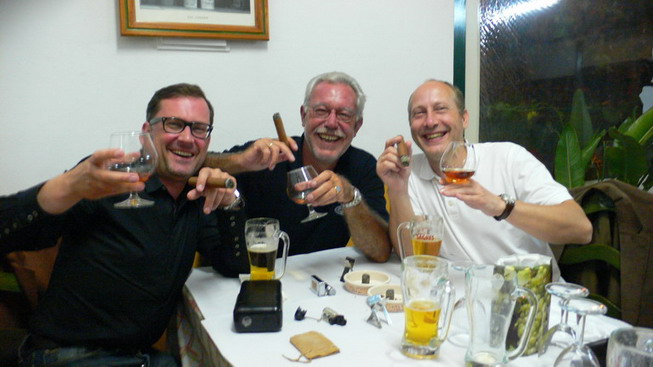 ANS Algarve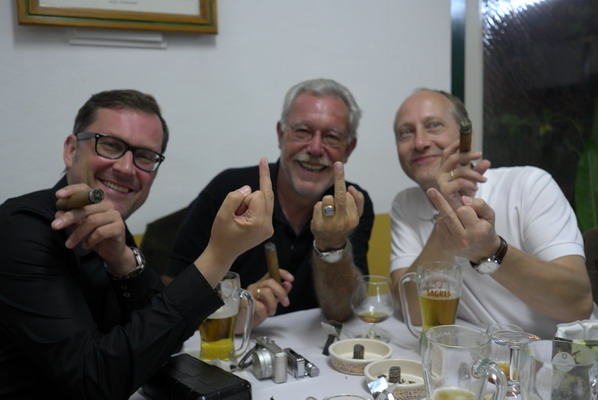 Greetings to all friends at home ! – Herzlichste Grüsse nach Hause !
Picture : Andreas
Oct. 2010
This was a very private and intimate ANS – just the way it all started way back then in the back office of the pharmacy : just the three of us smoking good cigars, drinking good wine and clowning around.
Andreas, Bernhard and me smoking BHK 56′ ( Good to the nub ) from my locker plus a Millennium Salomones later, along a bottle ( or three ) of Quinta da Bacalhoa 2007 and tons of Bicas and Macieras.
Night Duty is a bitch……..
Nino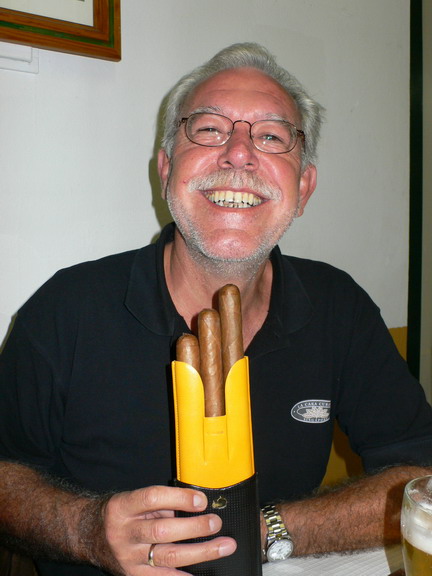 BHK 56's to celebrate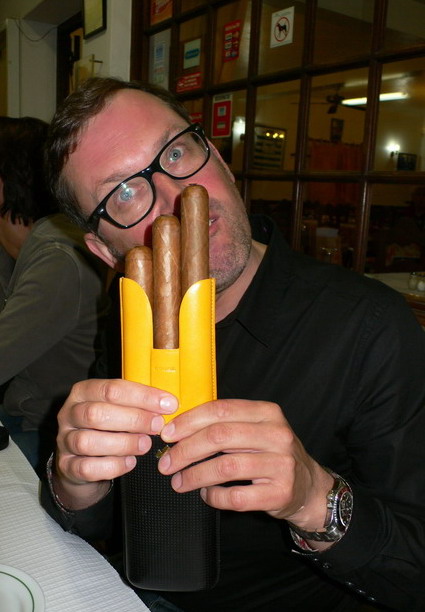 Clowning Andreas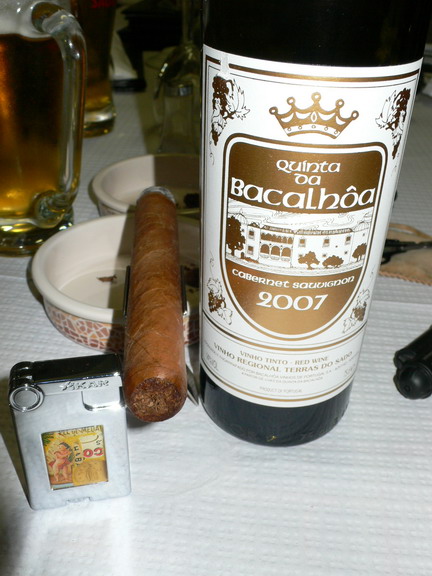 Perfect Bliss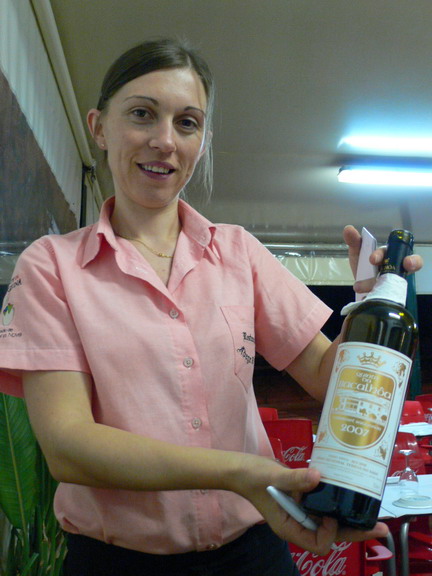 Perfect Wine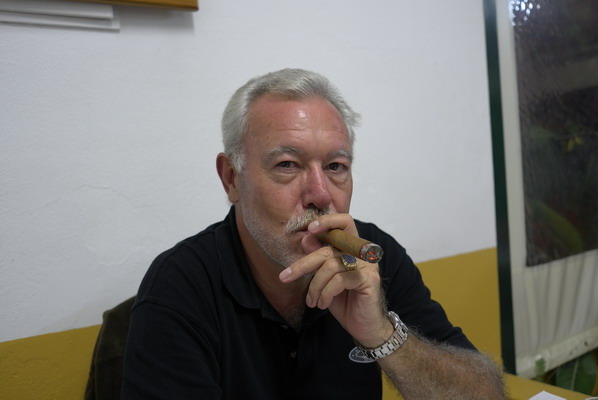 Perfect Cigar
Picture : Andreas
Algarve Dreamin'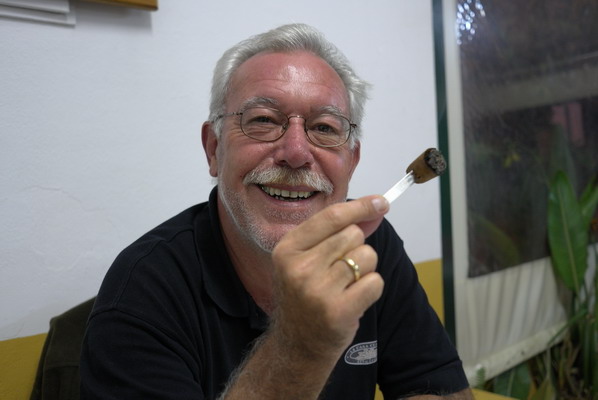 Using my "Nub Fork" on the BHK
Picture : Andreas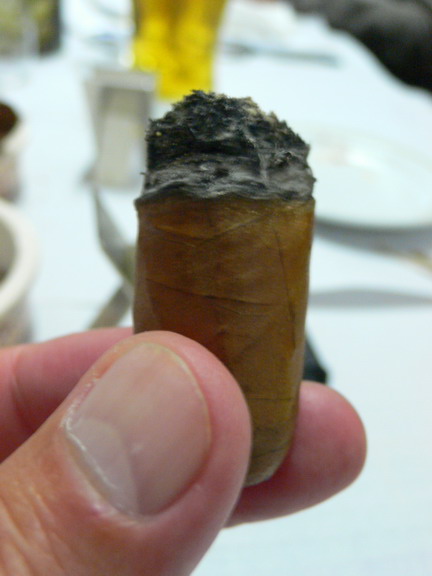 Still goin' strong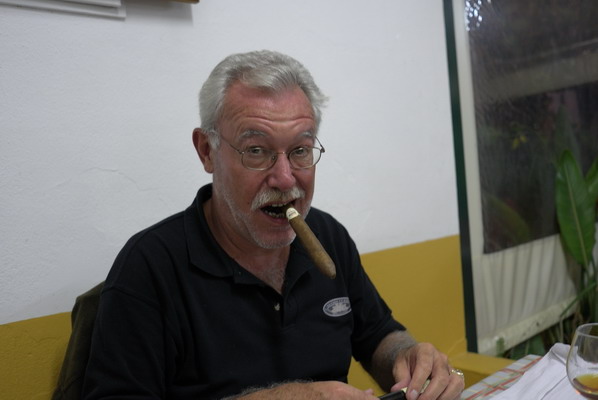 Heaven is in Portugal
Picture : Andreas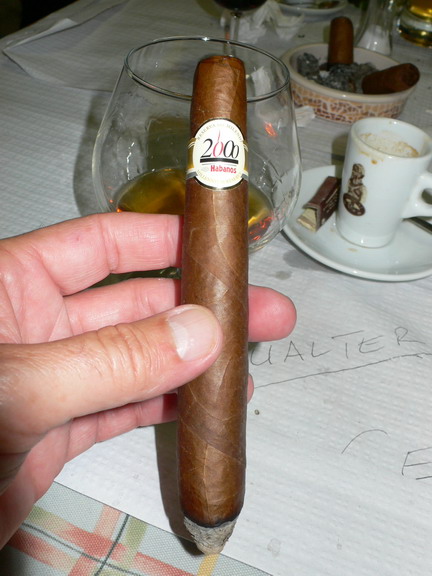 Chocolate Baby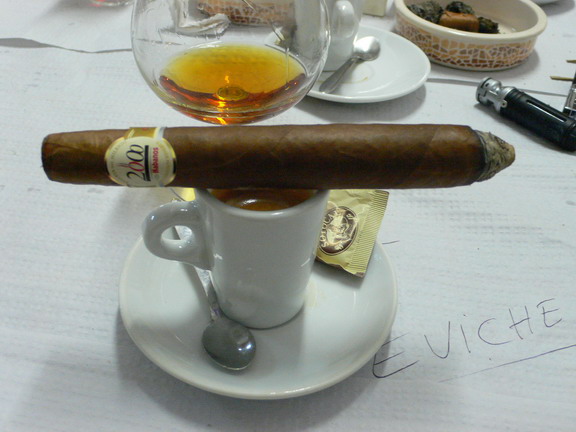 Can't get any better than this
Copyright 10-2010 © Ninos Flying Cigar