9 Mar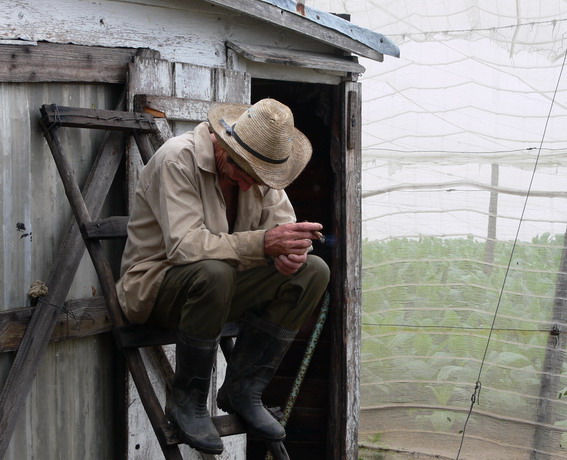 At Pancho Cuba's Farm – Photo : Nino Munoz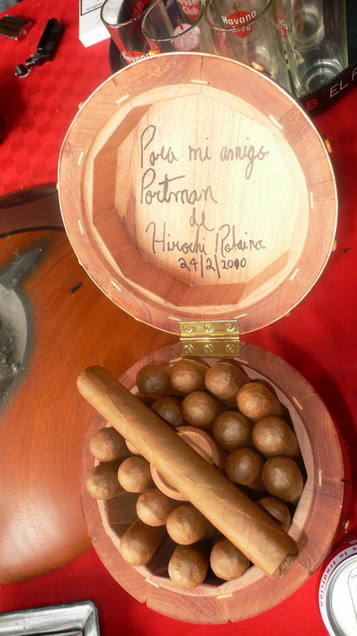 At Robaina's
Visit to Pancho Cuba – Vegas Robaina
Miserable weather, gray, cold, torrential rains. Even the Cubans start worrying about global weather trends.
I was looking forward to visit Pancho Cuba's farm for the first time.
When we arrived a freak wind gusting up to storm an hour earlier had demolished a large part of beautiful tobacco plants by making the stilts holding the cotton covers fall on top of the plants.
Sad to see the tobacco farmers mourn the loss of the plants. Of course they were busy managing the Damage and we were just in the way. They truly regretted not being able to host us.
Very much hope to return in sunnier days. To visit Pancho Cuba and spend time there has always been a goal of Jimmy and me. One day.
This sad situation at Pancho Cuba's gave me the chance to take a series of photographs of the Vegueros mourning their loss – one of which I consider among the best I've taken there on this trip. Sad to see the picture being used elsewhere without due credit given.
We continued on to Vegas Robaina.
Don Alejandro was feeling better but is quite ill.
Although offered the chance to visit him I decided he would be more comfortable resting and refrained from disturbing him.
Hirochi offered a very professional Karaoke show – his voice will assure him a decent outcome should cigars fail him one day. Great Latin Las Vegas singing.
Lunch was again the best in Cuba, specially eaten with the regular Cubans, as Tom once again took over the translating job and replaced me at the head table. I was able to relax and have some breathing space.
Once again smoking cigars in this kind of humidity was a difficult job. They absorbed the ambient high humidity right away and were very hard to keep alight.
I believe that this year's crop will have problems due to all the rain, cold and lack of sun and heard of problems in last year's as well due to the use of high nitrate content fertilizer .
It will be interesting to see the quality outcome in a few years time.
I chose some Padrinos to smoke at a later date and in better ambient conditions.
Good thing about the lousy weather was the slow driving on the Autovia that gave me ample time to nap.
Nino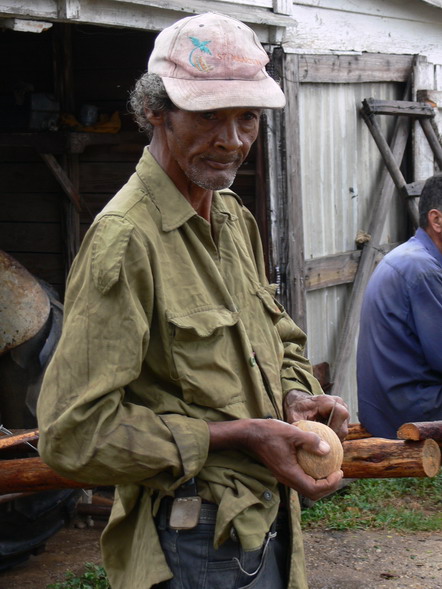 At Pancho Cuba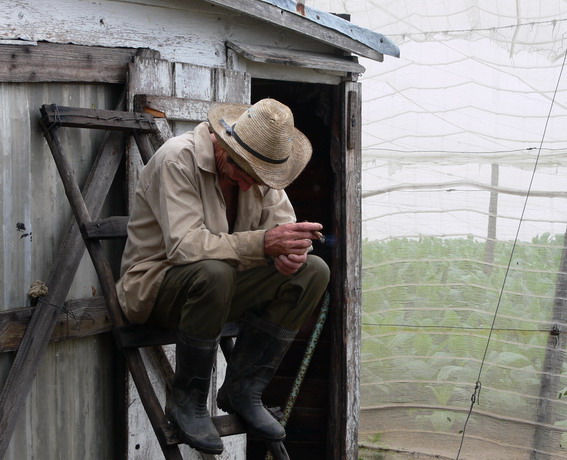 At Pancho Cuba – Photo : Nino Munoz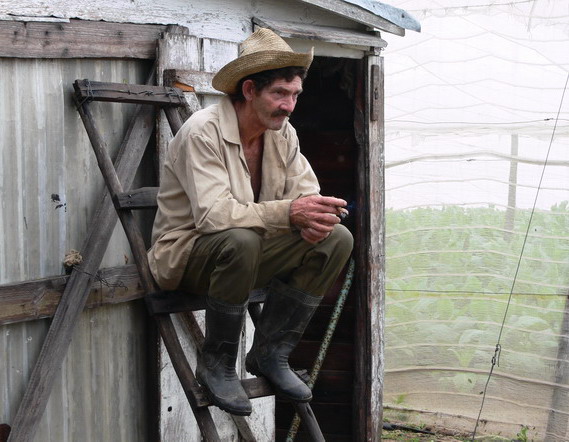 At Pancho Cuba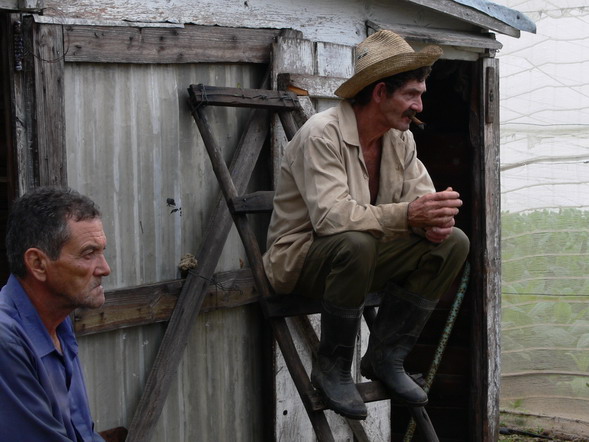 At Pancho Cuba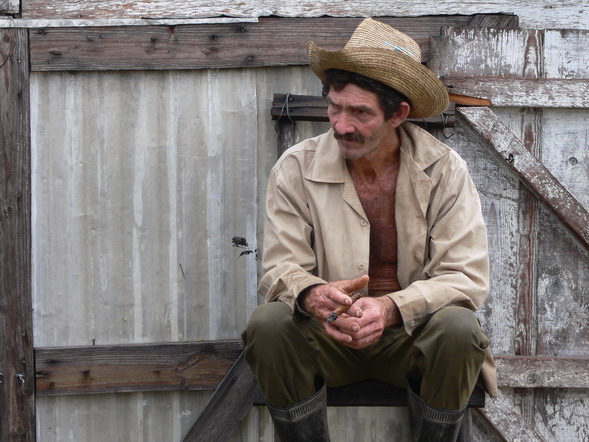 At Pancho Cuba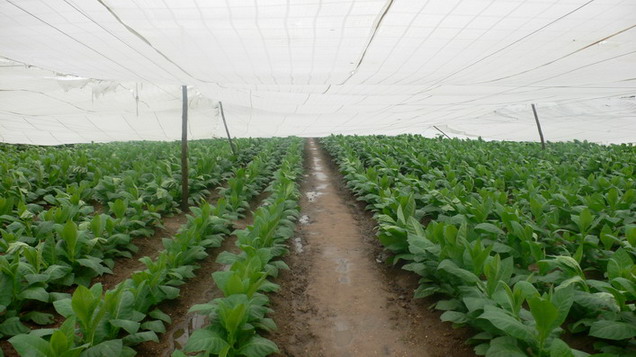 The damage occured to the rear of this field – Photo : Nino Munoz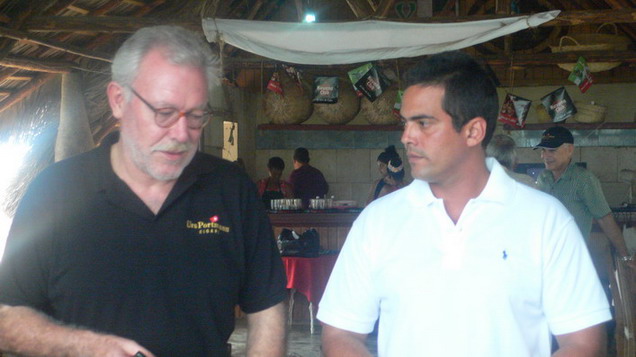 At Robaina's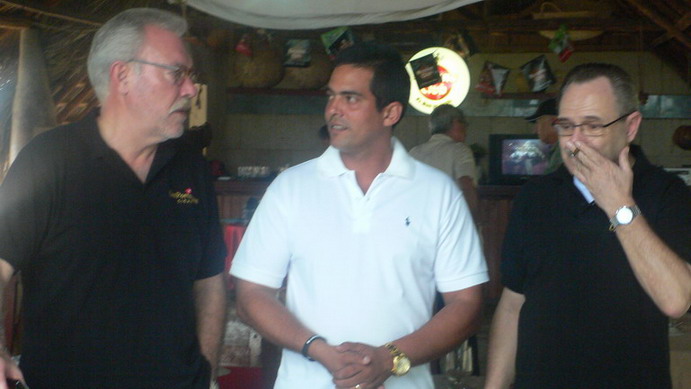 At Robaina's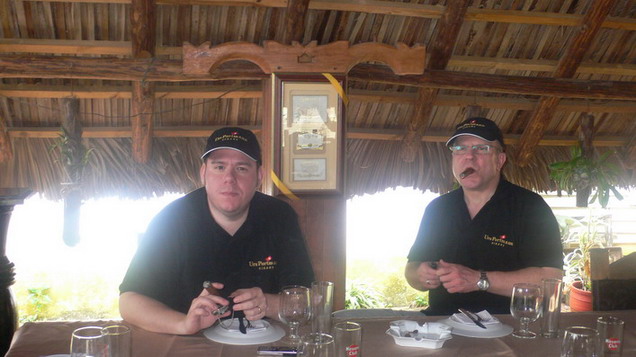 Tom & Ralf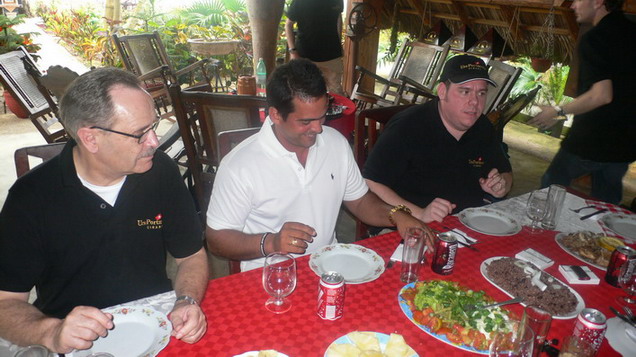 The Head table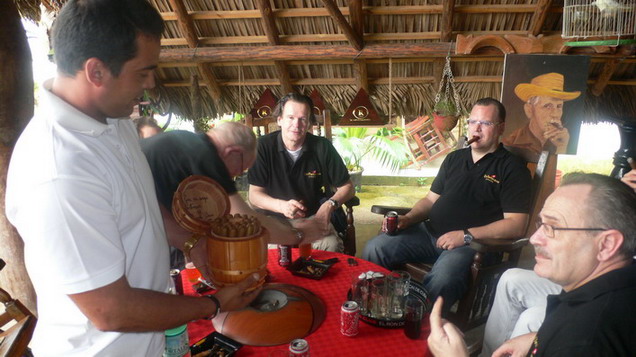 Present for Mr Portmann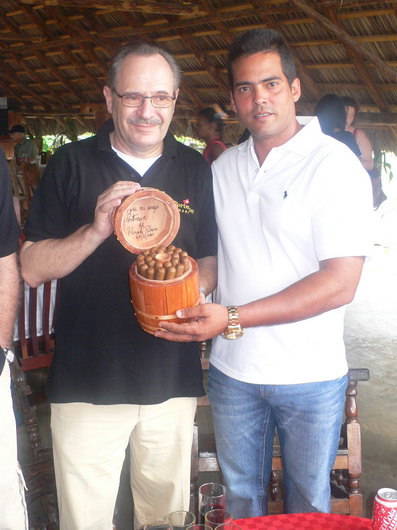 Present for Mr Portmann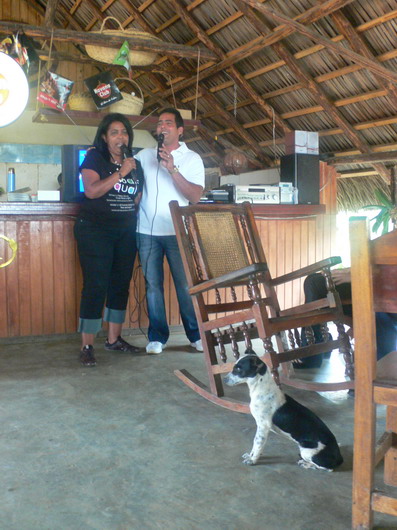 Karaoke session with Barbara & Hirochi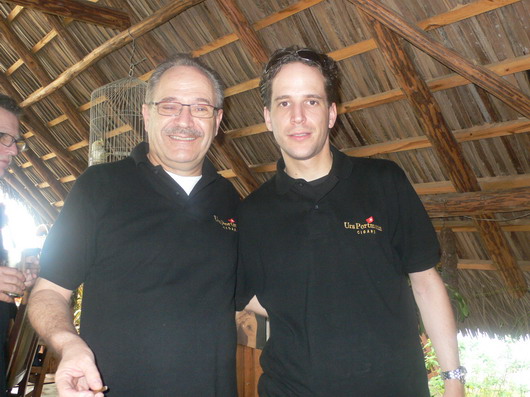 Portmann's at Robaina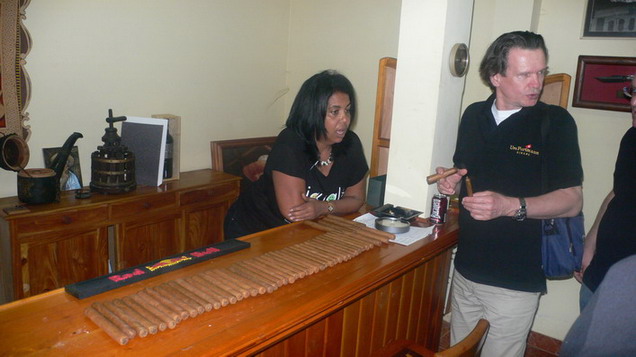 Choosing a few Padrinos
Copyright 03-2010 © Ninos Flying Cigar