8 Mar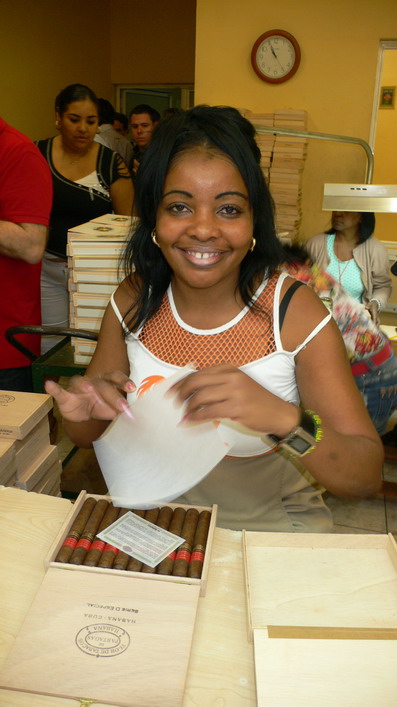 Partagas handled with love …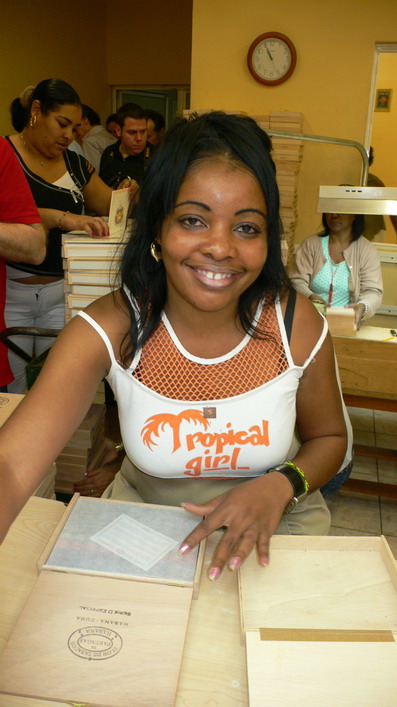 by "Tropical Girl" at H.Upmann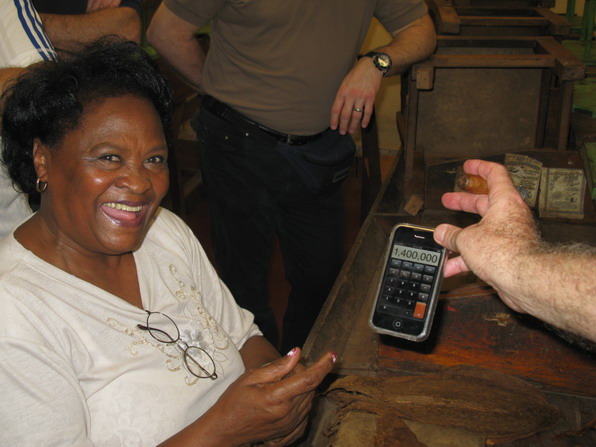 Maritza – The Cigar Fairy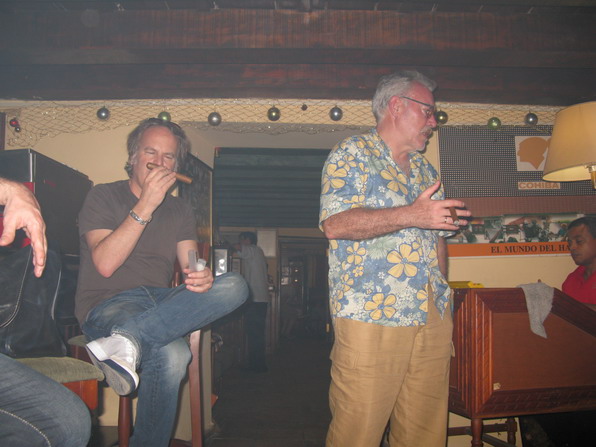 Hostal Conde de Villanueva – Sharing the new BHK 6 with James Suckling
H.Upmann Visit
It was supposed to be a combined visit and cigar tasting at both El Laguito and H.Upmann, but El Laguito was unexpectedly cancelled last minute and re-scheduled at a later date.
Again, this tasting had been organized by Mr Urs Portmann.
The pleasure at H.Upmann was to meet Miguel Berzaga and Maritza Acuña again and to attend a superb tasting with Dr Luis Sorinas, his seminar on the harmony and interplay of coffee, Rum and cigars was again a masterpiece – I never tire to listen to his scientific lectures .
The tasting consisted of Montecristo coffee, both La Vigia and La Mulata 7, 12 & 18 yr old rums as well as 3 cigars, Monte Cristo Open, Sir Winston and a Montecristo Maravilla. (Why is it that so many lazy smokers debase the name to Monti – not even caring for a, still wrong but more proper Monte ??)
Of the first cigar, 4 puffs were enough. The second was a dream. The third we had to take with us due to time restrictions and was smoked later – A fantastic cigar.
Before the tasting we had the opportunity to tour the different sections of the factory, the most interesting again being the Galera and the boxing departments.
One of the few sunny & hot days, lunch was therefore beachfront at Habana Club with a visit to Mr Mons and his Casa to enjoy a Monsdale for dessert before heading back to Habana Vieja and a visit to Reynaldo.
Café & Añejo at Hostal Conde de Villanueva and a nice chat on the BHK 6 with the always gracious & enjoyable James Suckling & his "muy simpatico" companion Max Gutmann – good to see them again.
We were not impressed by the quality of custom rolled cigars this time, might have been due to the extreme humidity – cigars had to be constantly re-lighted, might have been due to tobacco quality.
As it was some of us even handed cigars back for their poor quality and taste.
Two Canadians were with us for the tour, Mark from Montreal, a friend of Portmann's and Steve "Carbon" from Toronto who took a day off his ultra-light racing bike while vacationing in Varadero to join our group, be my guest and get some insights into the cigar world.
Nino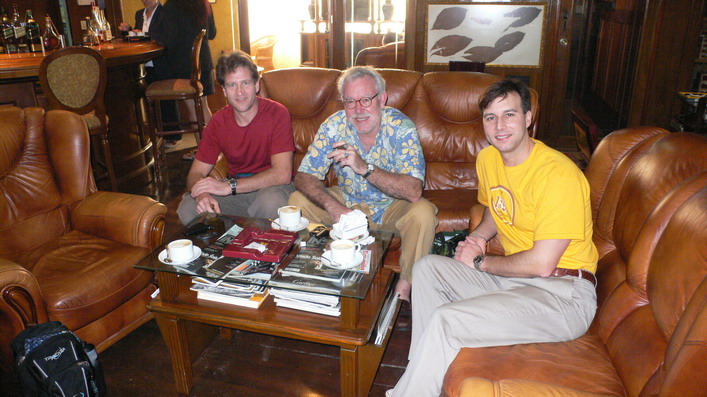 After Breakfast cigar with Steve & Alex at LCDH Melia Habana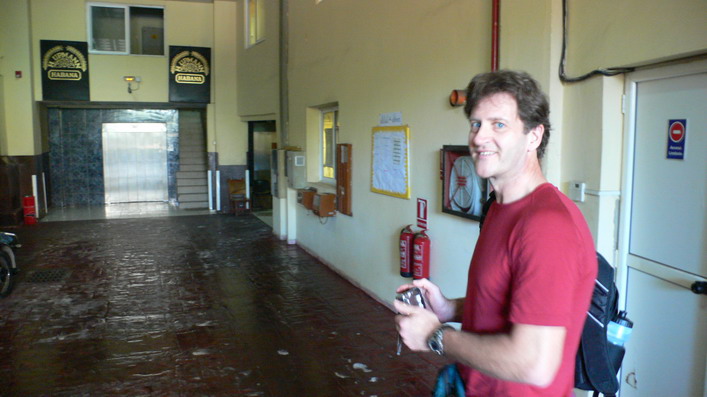 Entering H.Upmann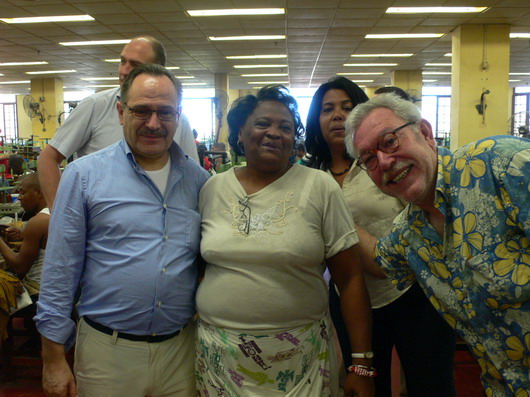 Maritza at H.Upmann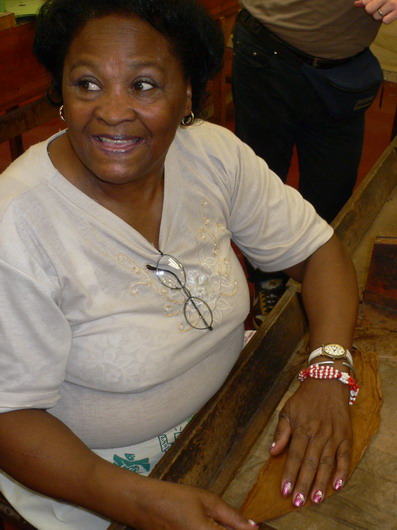 Maritza showing her art – We calculated she has rolled ca. 1.4 million cigars in her work life.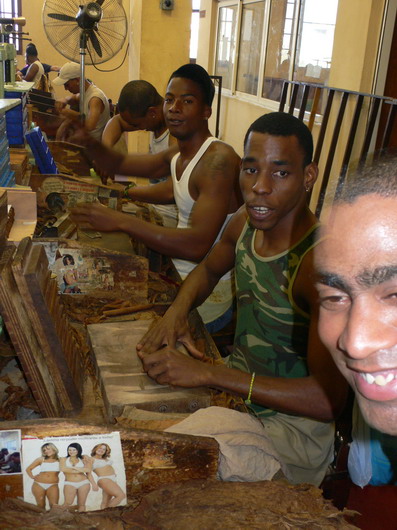 Rollers having fun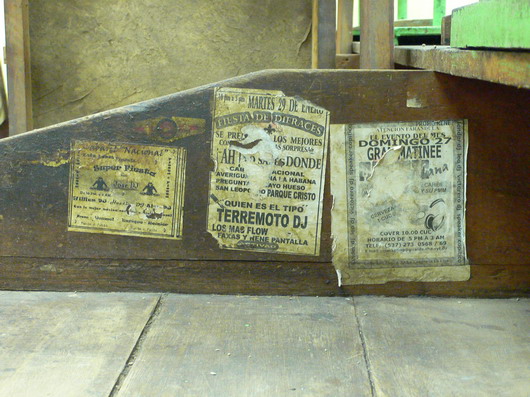 Galera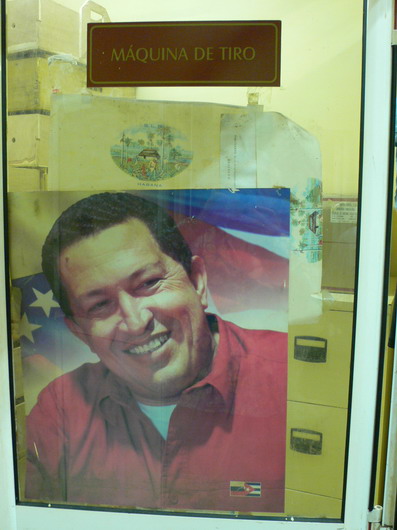 Maquina de tiro – Draw testing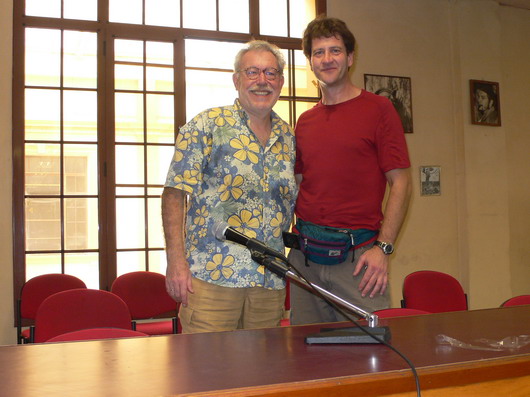 On the lecturer's podium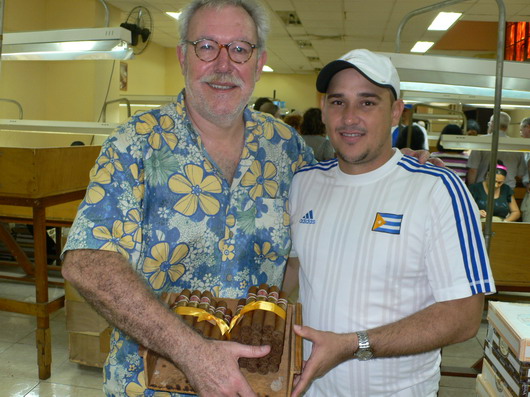 Lazaro, our guide at H.Upmann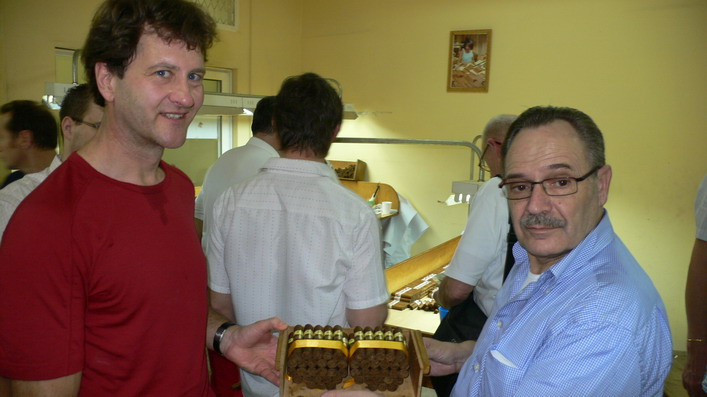 Steve & Mr Portmann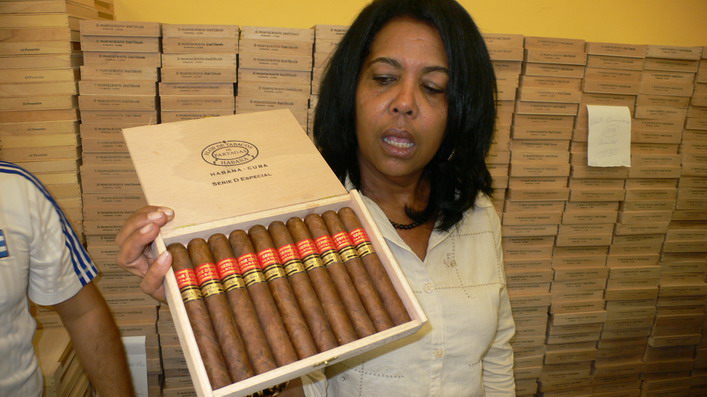 Barbara & Partagas D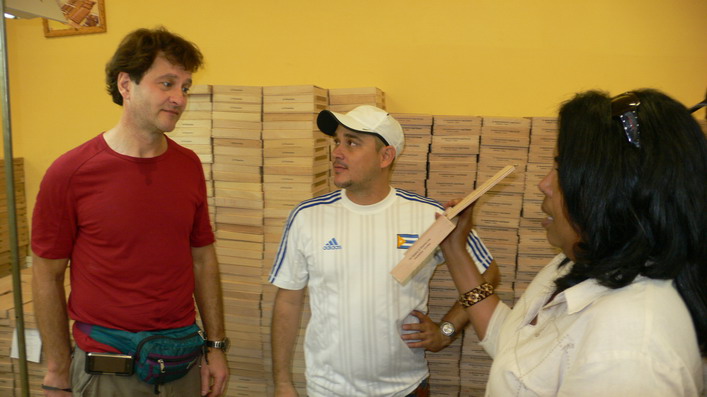 So many boxes, so little time.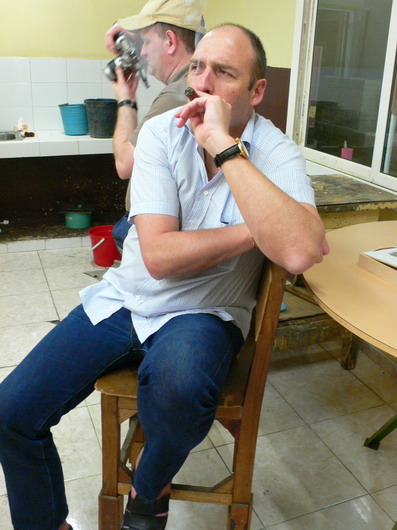 Rene relaxing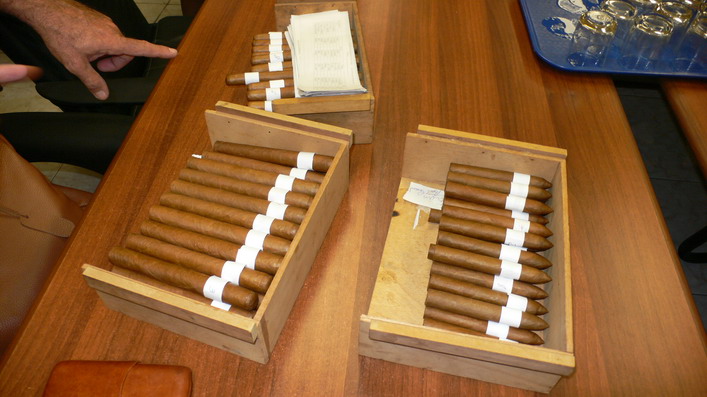 Tasting cigars
Dr Sorinas & assistant with the Portmann's / Marc, Thomas & Urs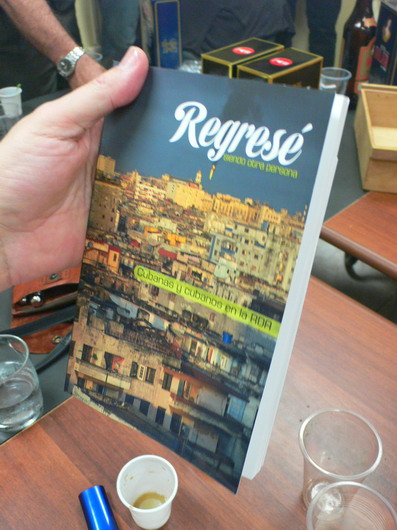 Chance encounter with a very interesting book – Stories of Cubans in East Germany
Gracias Miguel – Danke Urs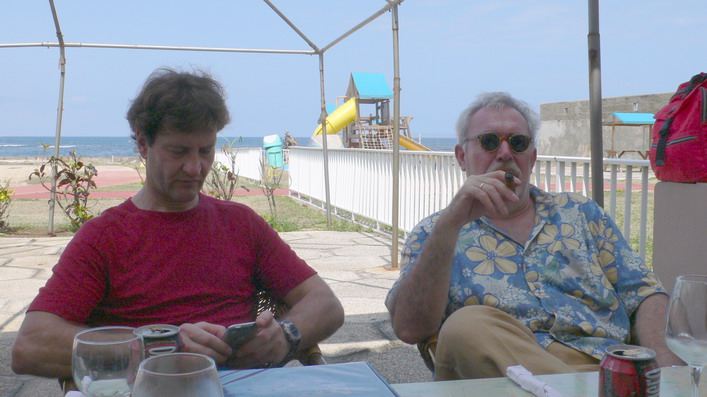 Frustating experience, no connection to the world while I relax & enjoy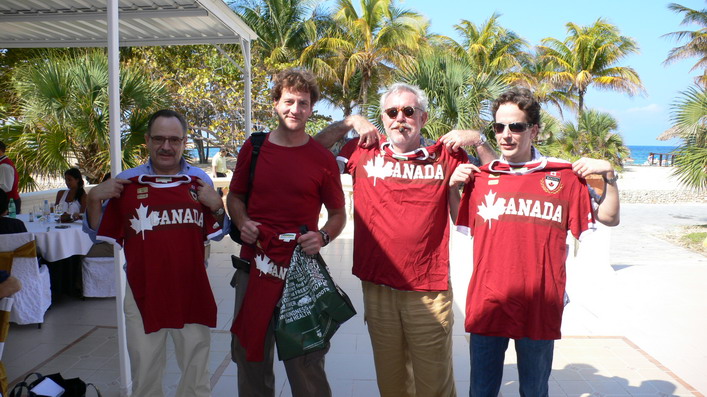 But a great connection to Canada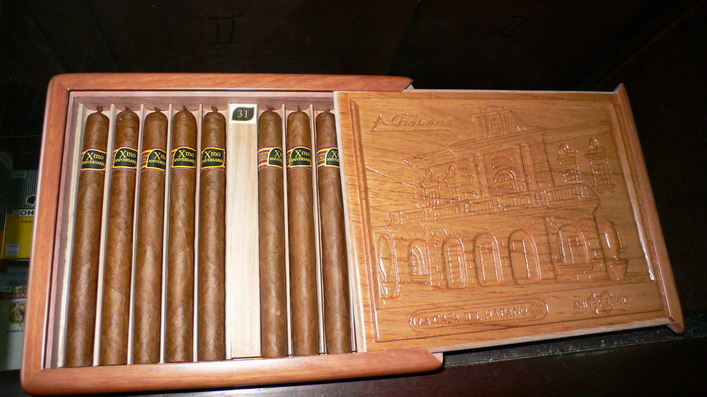 X Anniversay LCDH Mons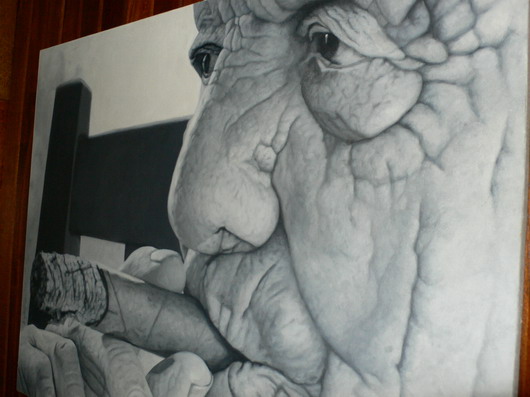 Robaina on canvas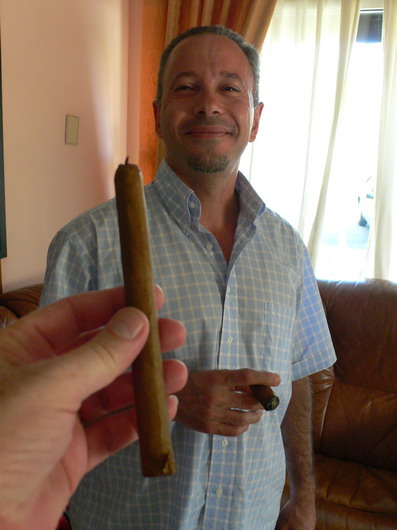 Monsdale & Mark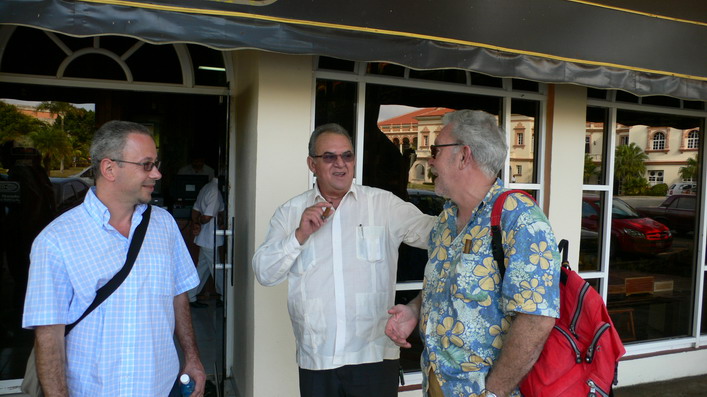 Mark & Sr Mons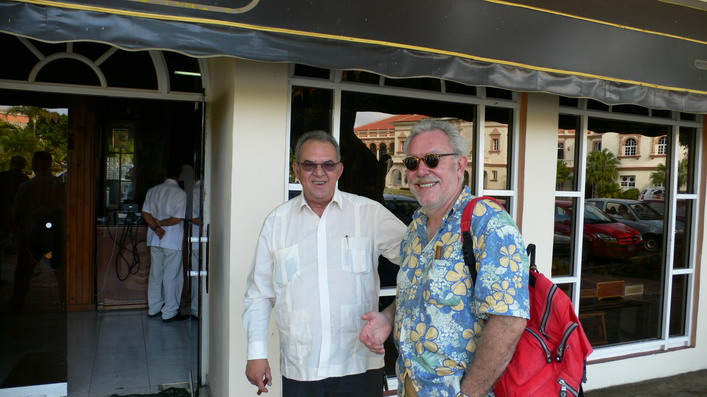 Sr Mons / Habana Club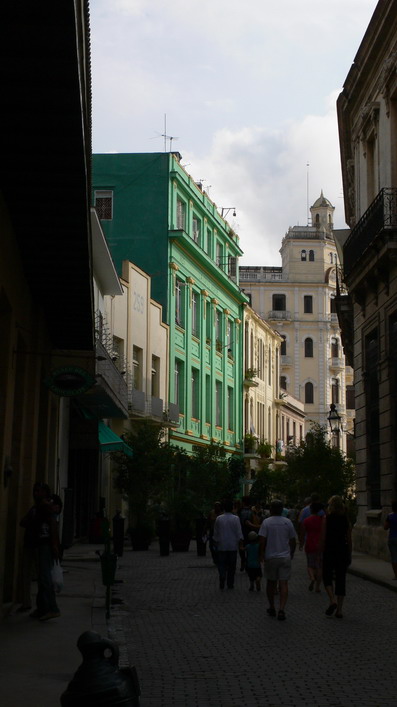 Habana Vieja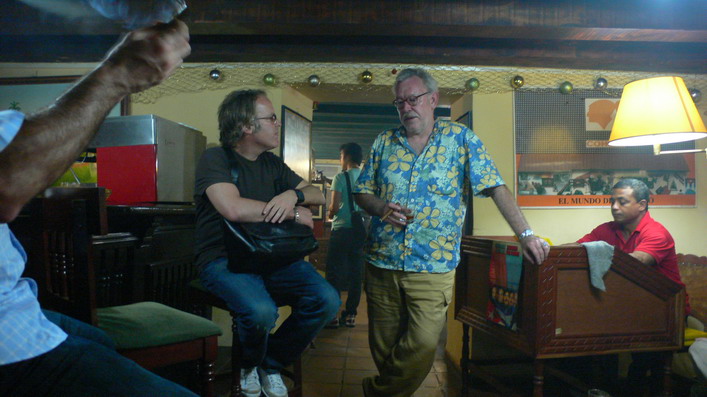 With James Suckling at Conde de Villanueva
Copyright 03-2010 © Ninos Flying Cigar