7 Mar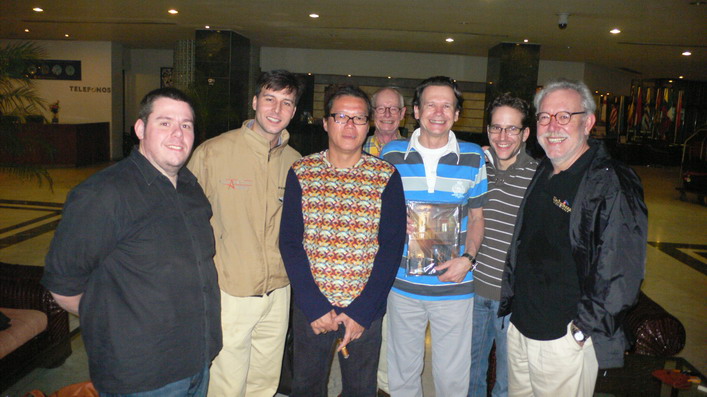 Meeting Alex & Jimmy at the Melia Habana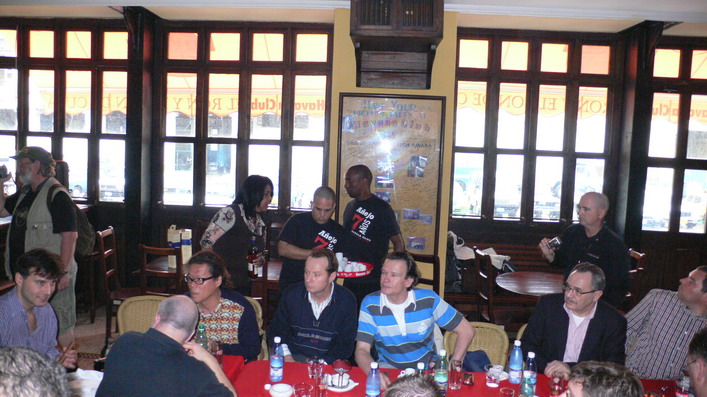 Tasting at Museo del Ron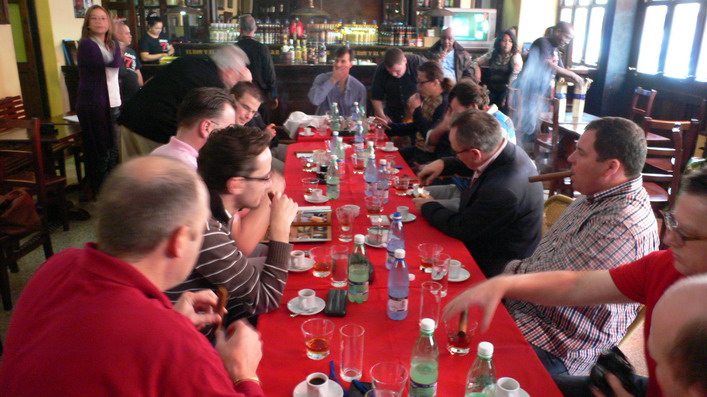 Tasting at Museo del Ron
BHK Tasting
A private cigar tasting of the BHK 6 vitola organized for us by Mr Portmann at the Museo del Ron in La Habana. 
Some excellent Cuban friends dropped by to join us in the event – their comments added knowledge and insights to both the cigar and the Rums that were tasted ( Havana Club Barrelproof ).
An oustanding cigar and one of the very best we smoked that week.
Nino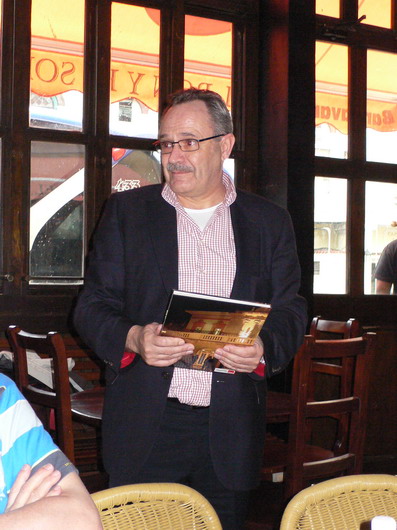 Urs presenting the picture books to the Cuban friends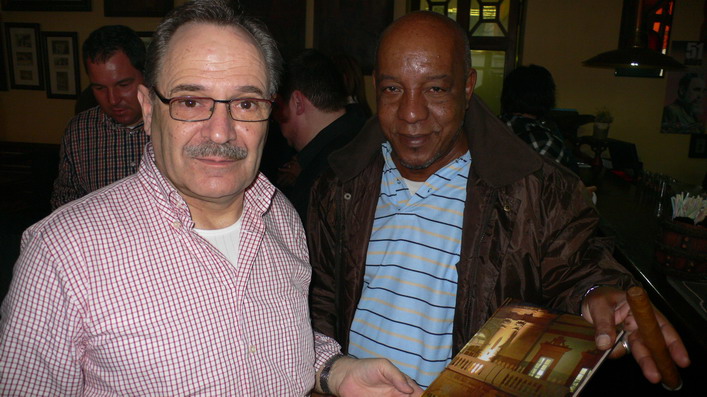 Urs & Miguel Brown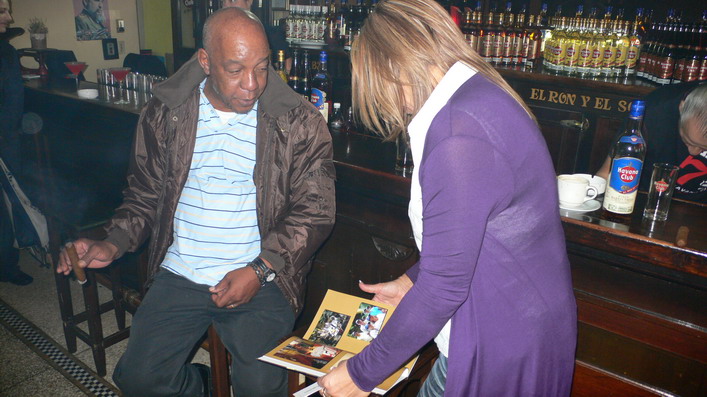 Miguel & Marta (Manager Museo del Ron)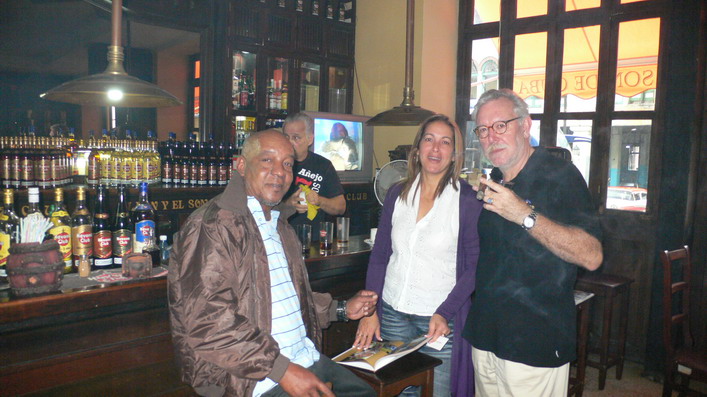 With Miguel & Marta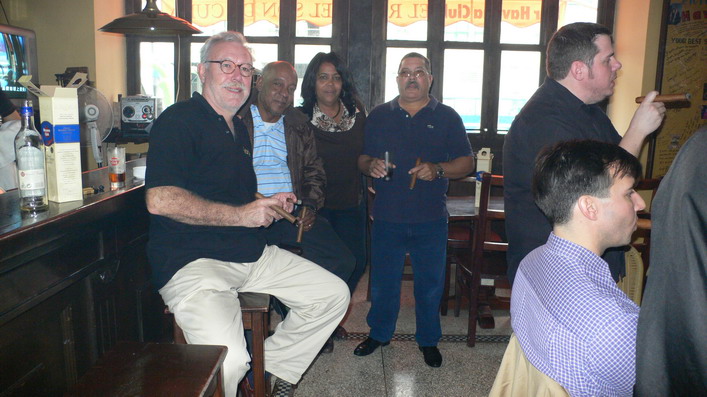 Off Duty chatting with the Cubans while Tom works and Alex smokes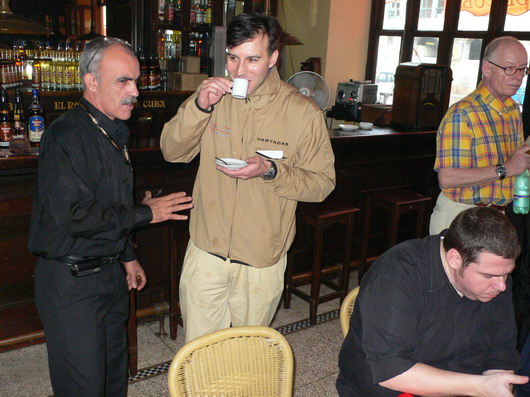 Dr Sorinas, a great mind & Alex, a great guy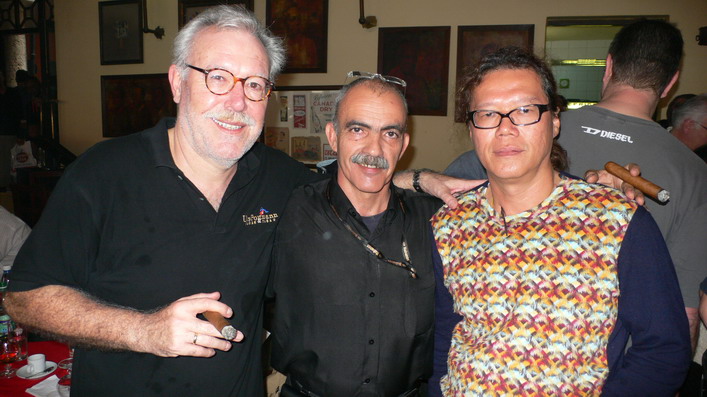 With Dr Sorinas & Jimmy
With Jimmy & Alex
Milord & Barbara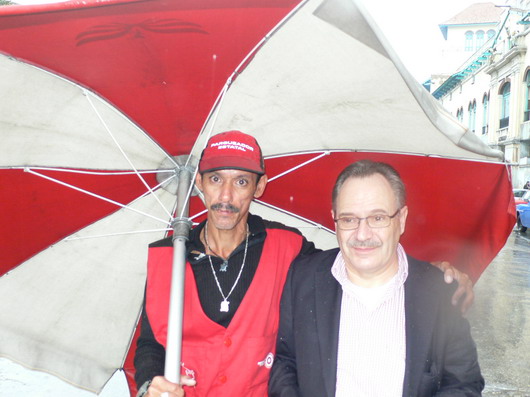 When it rains it pours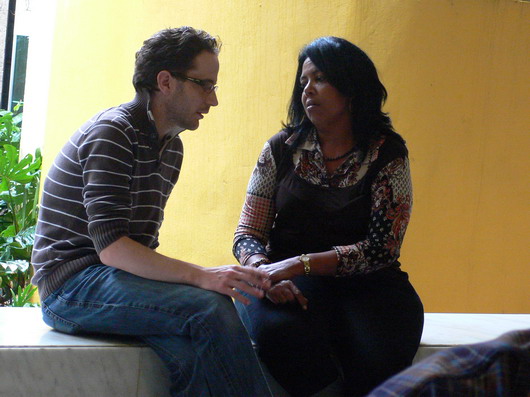 Marc & Barbara
Copyright 03-2010 © Ninos Flying Cigar