11 Jun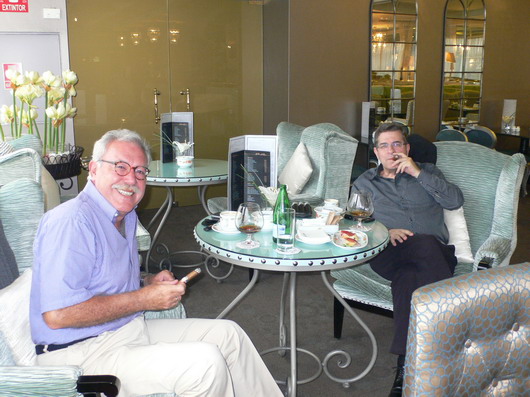 With Rafael Bernardo at Club Pasion Habanos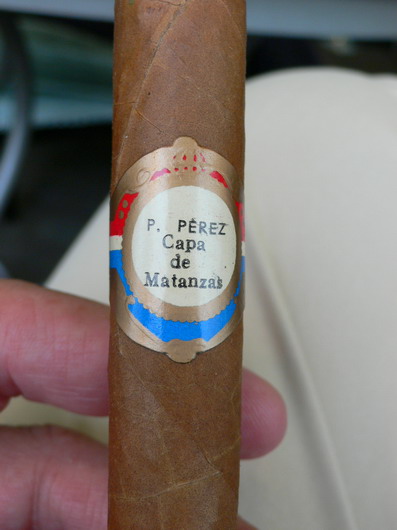 A very special cigar
June 2009
I have just returned from another week in Spain, where one of the highlights of my travels was a quiet few hours with Rafael Bernardo of www.mycigarsite.com  last Saturday at the private "Club Pasion Habanos".
Before meeting him, I had walked the city again, visited my favourite Restaurant "Casa Perico",  and enjoyed a glass of fresh Manzanilla at the Sherry Bar "La Venencia" after an al fresco lunch at Plaza Santa Ana.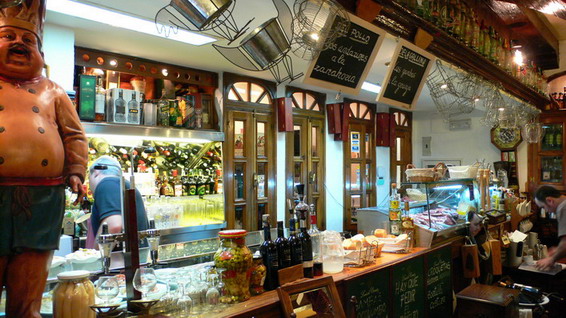 Casa Perico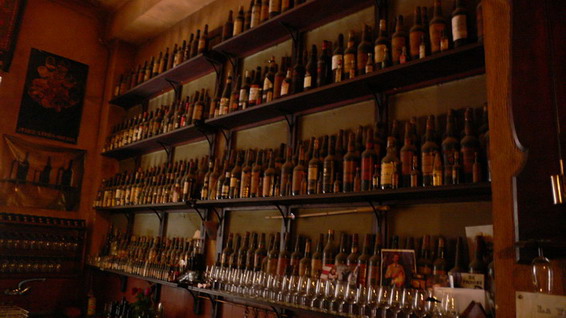 La Venencia
While walking the city center, I checked the walk-in humidor at El Corte Ingles, Puerta del Sol, the largest store in town, only to discover an almost decent selection in a most terrible state of storage. Bursted wrappers, exploded cigars in tatters due to high humidity, horrific sight – and not the first time.
My advice : Run away – or better yet : don't go in !
But back to the more pleasant topic.
Rafael had recommended I visit the extremely attractive central location of the club at the Palacio de Linares, also known in Madrid as the Casa de America www.casamerica.es  right in the center of Madrid at Plaza Cibeles.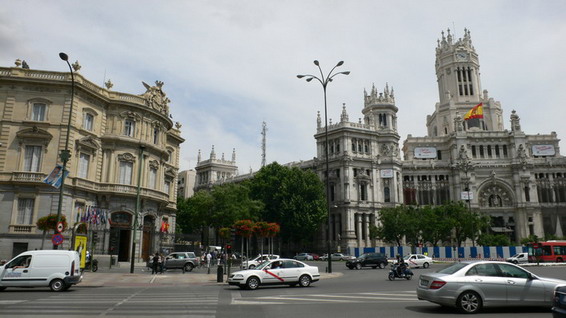 Palacio de Linares left, City Hall right
There I enjoyed a first class service by cigar sommelier Miguel and rested my feet from walking around my favourite city.
Perfect Miguel
I also applied for membership at "Pasion Habanos" which is free and can be acquired on the spot.
Truly a spectacular place and an oasis in the Spanish capital where cigars can be expertly paired with drinks and enjoyed in the most relaxed and top notch atmosphere.
Club Pasion Habanos – Palacio de Linares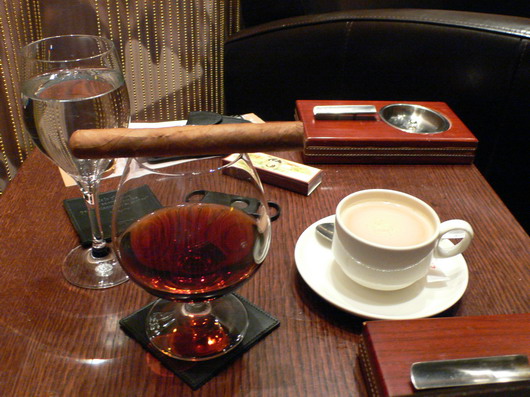 Cafe, Copa y Puro in luxury style
This will be my reference point when smoking in Madrid and I will make sure to return there.
It opens 15h30 to 21h30 Monday to Thursday and 15h30 to 02h30 on Fridays.
Regrettably it is closed on Saturdays and Sundays.
That day Rafael was away on business and so we met on a Saturday at the other Madrid location of the Club.
This second location of "Pasion Habanos" is at the Melia Castilla Hotel in the Lobby Bar "Cava", which is OK in case you are stranded in that business district on a week-end and have an aversion against good Spanish bars where you may smoke to your hearts desire or do not dare exit the Hotel.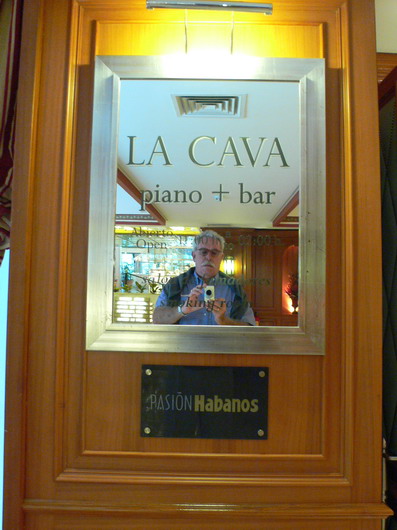 La Cava Melia Castilla Hotel
But it is a Hotel Bar located in a quite unattractive Hotel, nothing to write home about ( OK, I might be biased against Airports and Hotels ), boring old style, stuffed decor and ridiculously overpriced – I calculate at least a third more expensive than at the Palacio de Linares.
A café con leche was 5, a bottle of water 7 and a Brandy ( Cardenal Mendoza ) 19 Euros, while a Zacapa Rum went for 25 Euros.
I strongly suggest you take a cab to Palacio de Linares or visit any neighbourhood bar.
But back to topic – Rafael, being a perfect and most generous host, presented me with a 1993 cigar from a 50's cabinet he acquired a few years back from its owner.
The cigar was specially made in Havana for Don Pedro Perez Fernandez, President of Tabacalera from 1993 to 1996 and unique in that a) it was personalized and b) it sported an experimental wrapper from Matanzas, part of a project to test their suitability for Habanos.
Let me simply state that the cigar was spectacular in its quality and range of aromas, especially in its two last thirds and very unusual in its first third.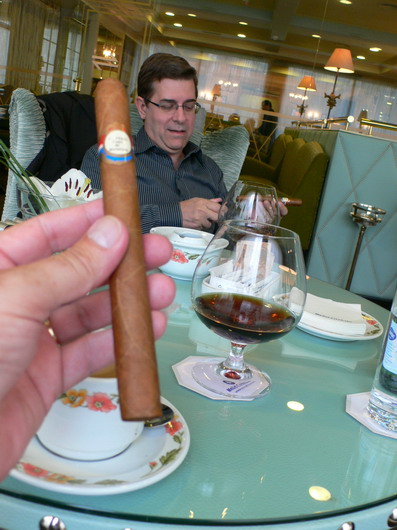 From a 50 Cabinet of specials cigars made with experimental wrapper from Matanzas in 1993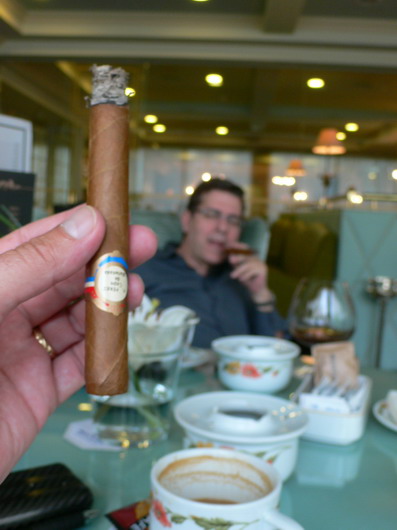 Excellent !
We discussed many points during our conversation, like his desire to visit Cuba on a more leisurely pace away from the Festival madness and spend time in the cigar countryside taking pictures and enjoying the slow pace of life.
A long running topic is the declining "personality" of the different Marcas, quality being good but not being able to discern the core taste of the Marca due to all cigars tasting alike lately. Also a point of dissatisfaction is the growing power of Habanos marketing and the resulting avalanche of Limitadas, Regionales and other Ediciones which makes it hard to impossible to properly gauge a Marca's quality level.
We talked about this year's Festival, the rumours, the usual suspects, the going on, the personalities and the activities.
It is with great interest that I look forward to reading his newly published book on Habanos.
With Rafael leading a very quiet, successful and satisfied life and me retiring shortly we talked about possible projects and travels to keep us busy in our favourite hobby.
His planned quiet "family Sunday" was spoiled when he was required to serve on an election panel the next day for the European Elections from 0800 to 2200 hrs.
And not just that, but it was located in a children's school, so imagine his discomfort at having to sit in a miniature chair for the day.
It was a great pleasure to meet Rafael and spend time with him in my favourite city and I look forward to meeting him again coming September when I plan to travel in Spain again.
Nino
Additional Pictures to this report :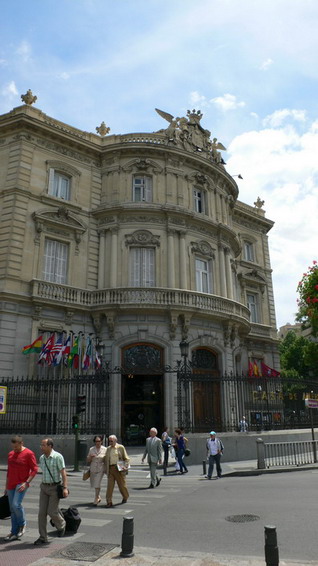 Palacio de Linares / Casa de America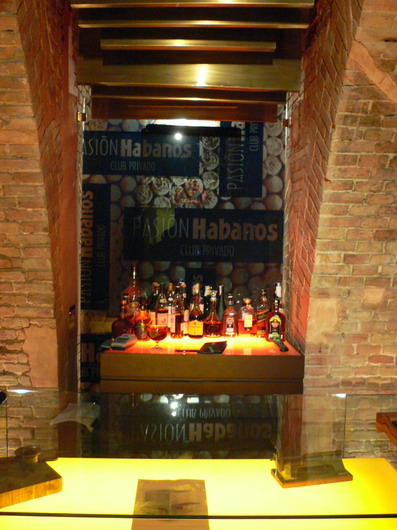 Club Pasion Habanos – Palacio de Linares
Empty Behike Humidor at Club Pasion Habanos – Palacio de Linares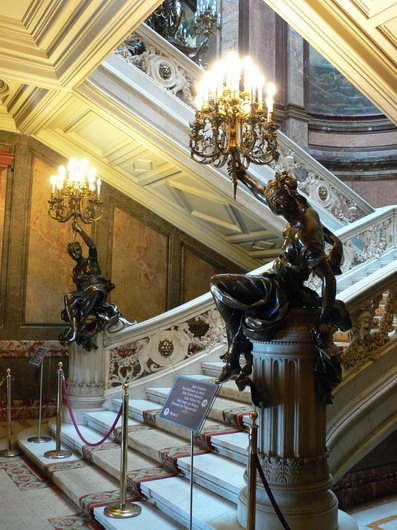 Palacio de Linares / Casa de America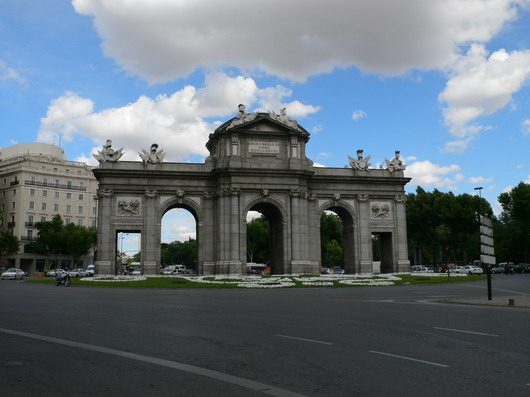 Puerta de Alcala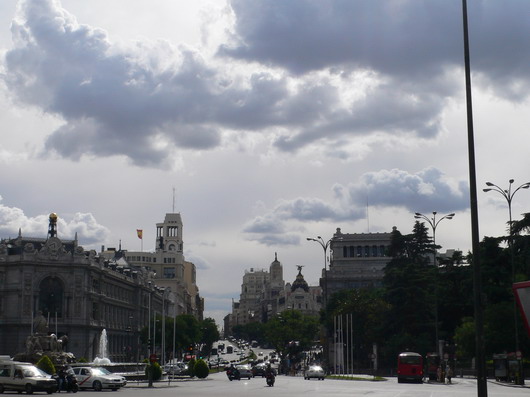 Palaza de Cibeles looking up to Gran Via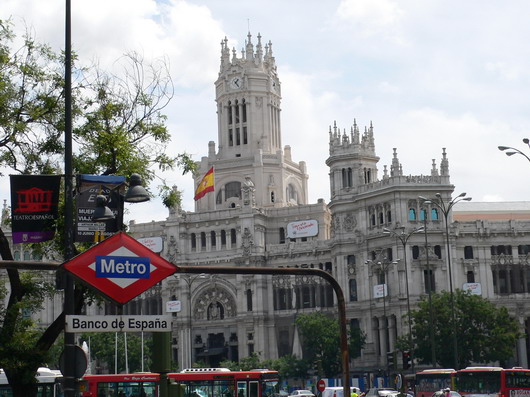 City Hall ( ex Post Office )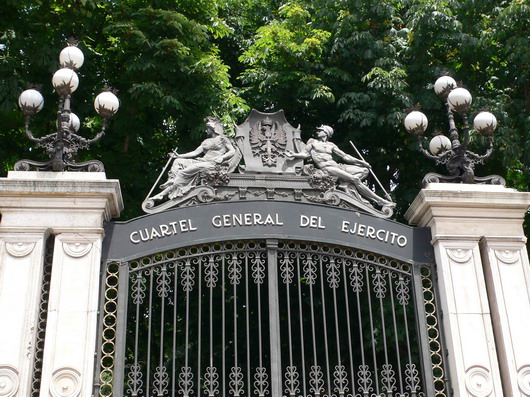 Army HQ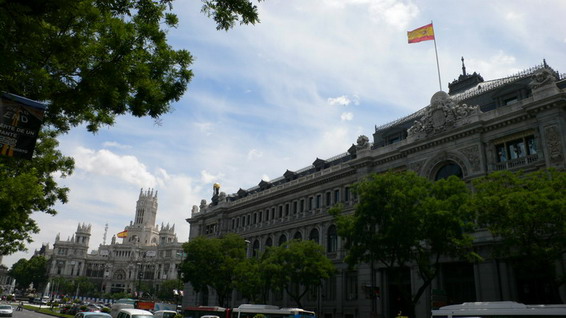 Bank of Spain and City Hall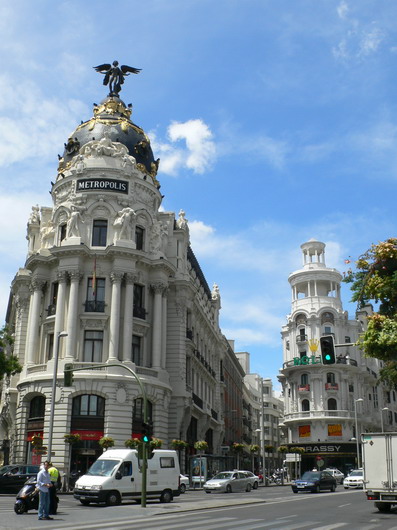 Gran Via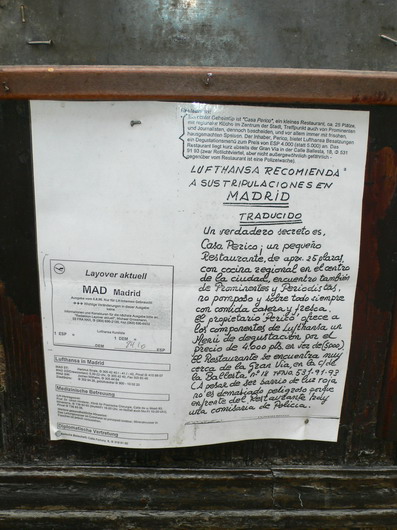 My old recommendation for LH Crews at Casa Perico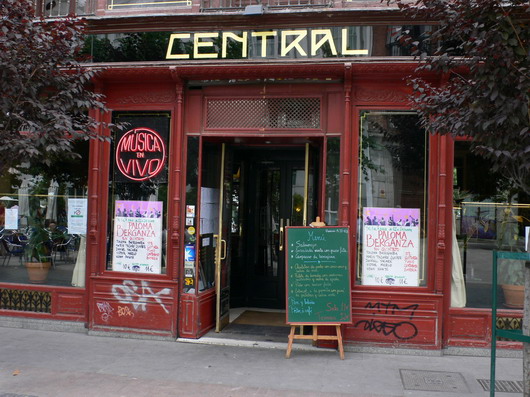 Cafe Central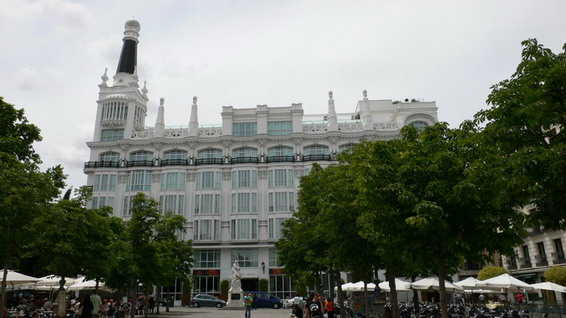 Plaza de Santa Ana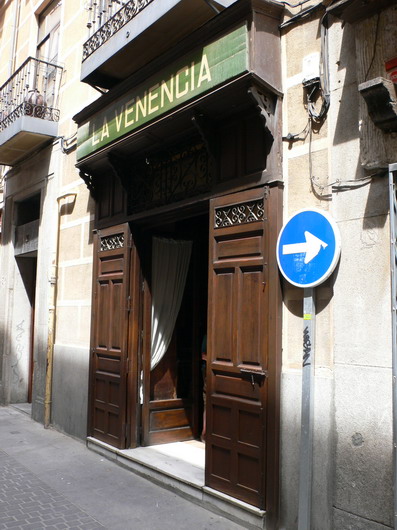 La Venencia
Copyright 06-2009 © Ninos Flying Cigar