21 May
Rum & Beach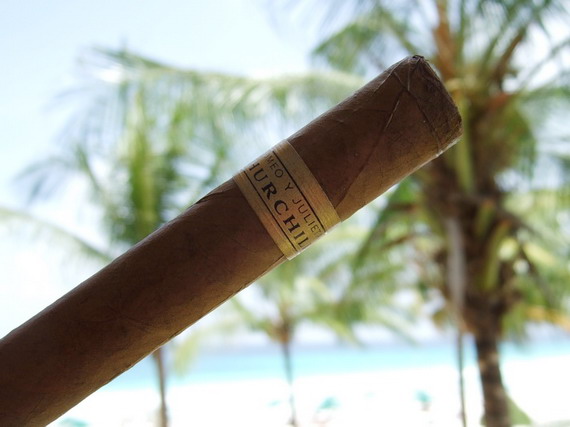 Romeo & Julieta
Text & Pictures Dave "Boss Hogg"
I've found May to be a good time to visit the Caribbean, as the weather is guaranteed to be warm (hot?), sunny, mid-season hotel prices and airfares, and no hurricanes.
I last visited Barbados in 1998 on business, and Barbados was the only Caribbean destination to which American Airlines had award miles available for our dates. It's pretty heavy on English and Canadian tourists, which isn't a bad thing.
The trip started on a stressful note. It took us 2.5 hours to get to the airport it normally takes 1 hour to reach. Fortunately for a Friday evening, Baltimore/BWI was relatively peaceful and uncrowded. We made our flight to Miami, and I made a point of visiting one of my favorite coffee bars there: La Carreta. It is staffed by Cuban exiles who still don't speak English.
The next morning, it was off to Barbados. Despite being the capital of Latin America and the Caribbean, Florida's smoking ban doesn't make Miami a cigar-friendly location.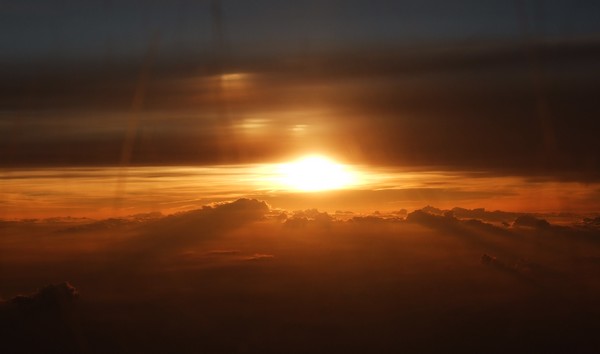 BWI to MIA
After arriving at the hotel, and a few hours on the beach, I opted to enjoy one of the smaller cigars which Nino kindly switched me onto: the Rafael Gonzalez Panetela Extra. I paired that with a bottle of Barbados' local (and superb) beer, Banks. We were rushed to make our dinner, so I purged the cigar and clipped off a centimeter below the ash line. It stayed fresh until the next morning.
The "big smoke" of the trip was a 1998 Romeo & Julieta Churchill, which my friend Shooter gifted me. I opened a 300 mL bottle of Mt. Gay, sat on the patio, and tried to stay cool. It was a most enjoyable smoke.
Unfortunately, Barbados doesn't have an overwhelming selection of legitimate Habanos.
The big department store ("big" in comparative terms) had a few Cohiba Coronas Especiales and Partagas Serie D No. 4. Behind a few yachts in Bridgetown harbor was a large store that proclaimed itself THE HOUSE OF CUBAN CIGAR, which I visited. All I will say is that it had many "Cuban" cigars but for some reason the majority of them were packed in cellophane bundles and glass-top humidors, and they had a new Cohiba that I wasn't aware is on the market: the Cohiba Belicoso.
We stayed at the Accra Beach Hotel, which faces one of the nicer beaches on Barbados, and is between Bridgetown (home to many shops, the harbour, and Mount Gay rum distillery) and the many bars and restaurants of the St. Lawrence Gap.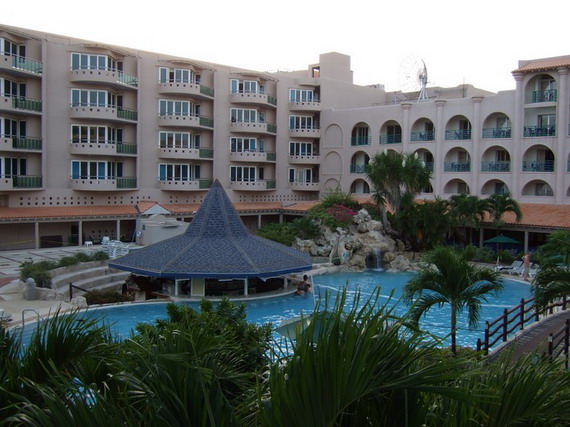 Accra Hotel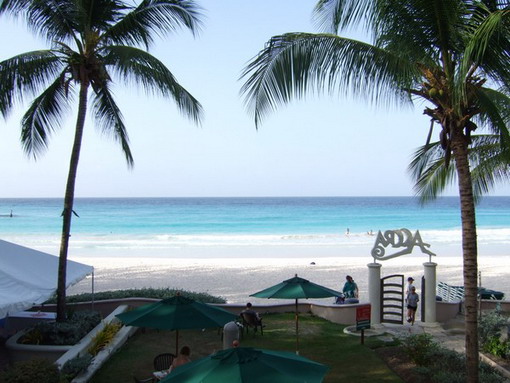 Accra Hotel
The beach shots were taken at their beach, and it's conveniently located next to a branch of Barbados' fast-food monopoly, Chefette. Their roti, a wrap of thin Indian bread, curried chicken and potato was DELICIOUS.
It also has a taxi depot and bus stop next door, and a small shopping center across the street.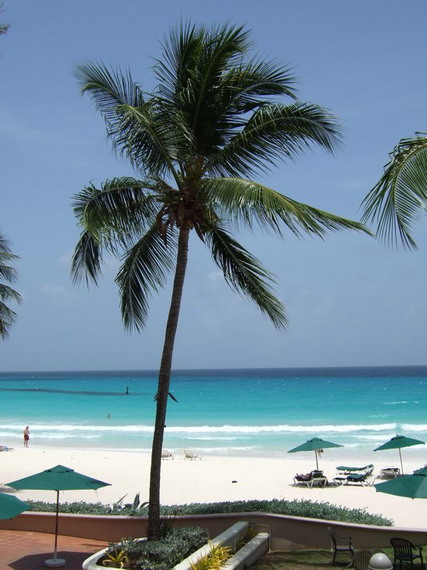 Accra Beach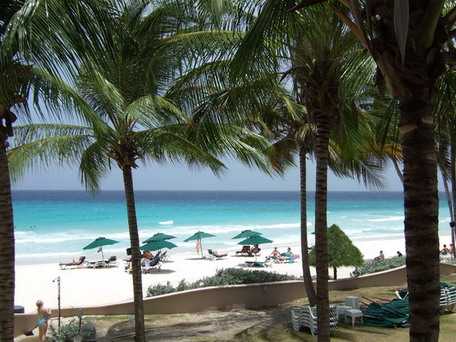 Accra Beach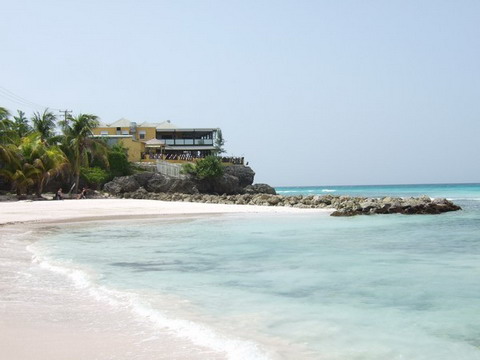 Champers Restaurant on the Beach
Beach
We had some great meals at Josef's (the photo with the blue ambient lighting) and Champers (the yellow building on the cliff). Figure on $35-50 per person for most dinners.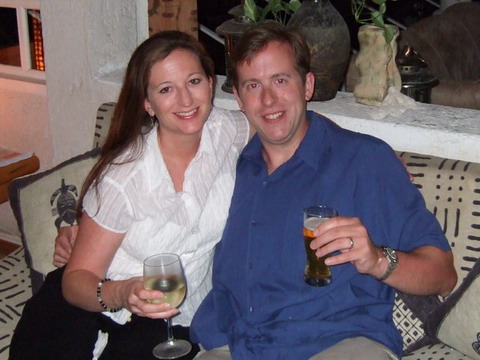 Julie & Dave in Barbados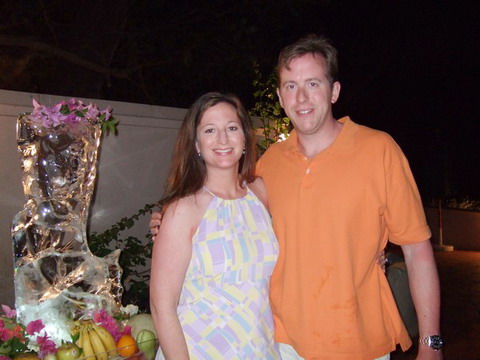 Julie & Dave in Barbados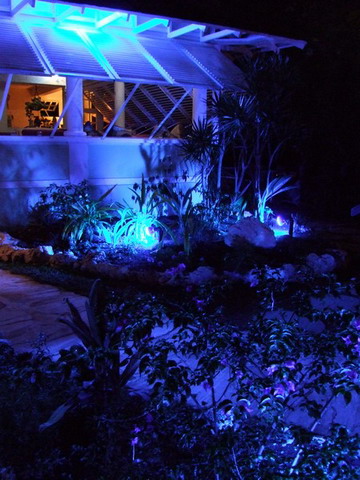 Josef's Restaurant / Barbados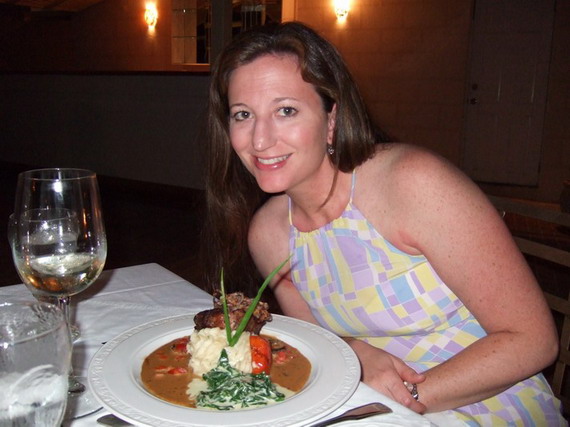 Julie
We took a sunset snorkel cruise on the Tiami, which we'd recommend. We saw a pair of 3′ sea turtles. We also did the Atlantis submarine cruise, which went down to 35 meters. The photos don't really do it justice. I should have gotten a waterproof case for my digicam (Fuji F30- love it).
While on the "gear" topic, you can see from my sunburn that spray-on doesn't work so well. Ocean Potion 15 and 30 lotion did, however.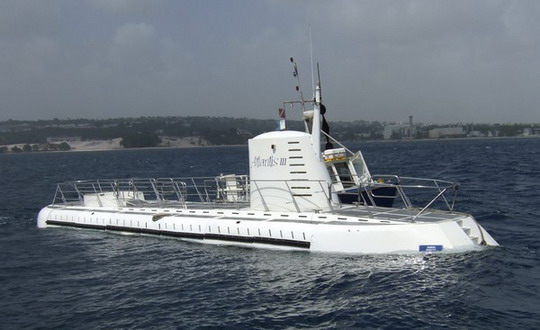 Atlantis III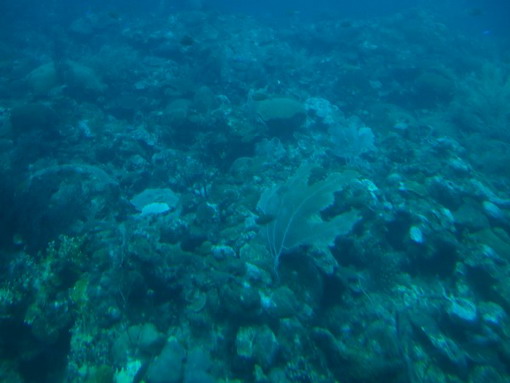 Diving with Atlantis III
For members of the "Frequent Traveller" fraternity to which Nino and I belong, I heartily recommend the nylon underwear made by EX OFFICIO. It's GREAT for travel.
Copyright : Dave "Boss Hogg"
Links:
http://www.funbarbados.com/Tours/tiami.cfm
http://www.accrabeachhotel.com/main.htm
http://www.josefsinbarbados.com/
http://www.champersbarbados.com/ 
More Pictures from the trip :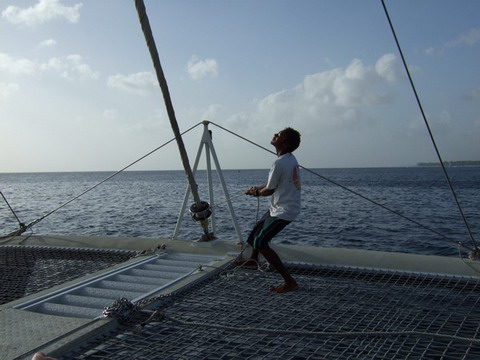 Sailing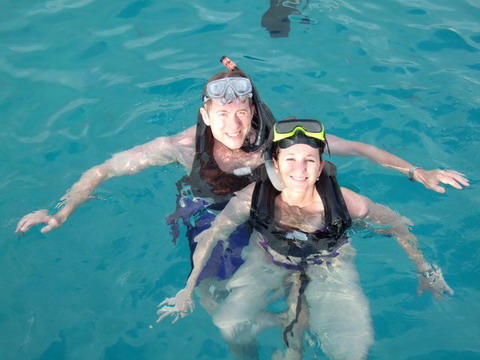 In the water with Julie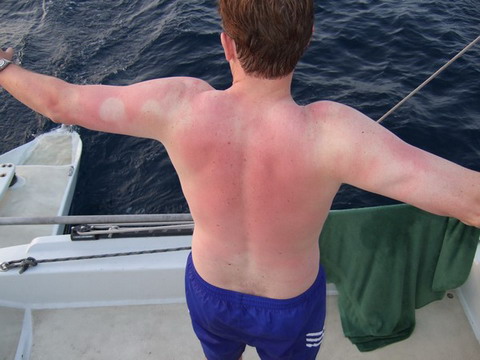 Too mucho Sun ……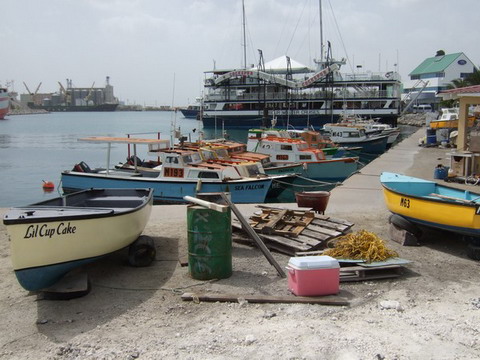 Barbados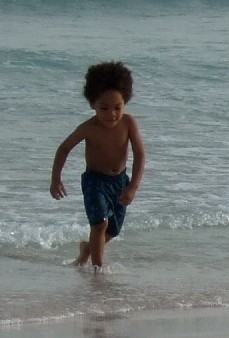 Happy on the Beach
Copyright 05-2007 © Ninos Flying Cigar