27 Aug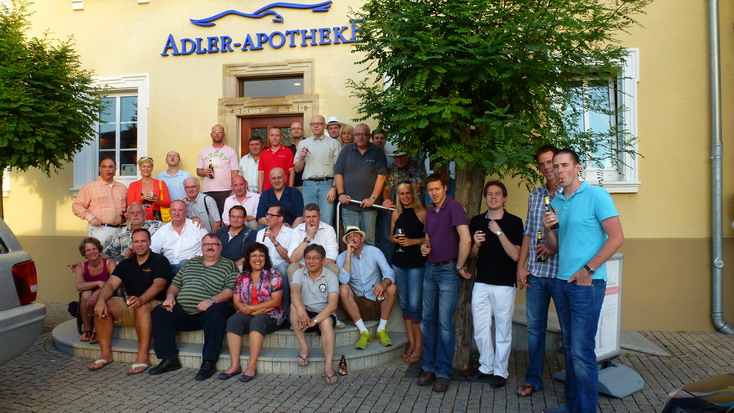 Annual Big ANS 2012
Here is a nice & interesting write-up and pictures by Rob Fox on :

of our annual Big ANS week-end.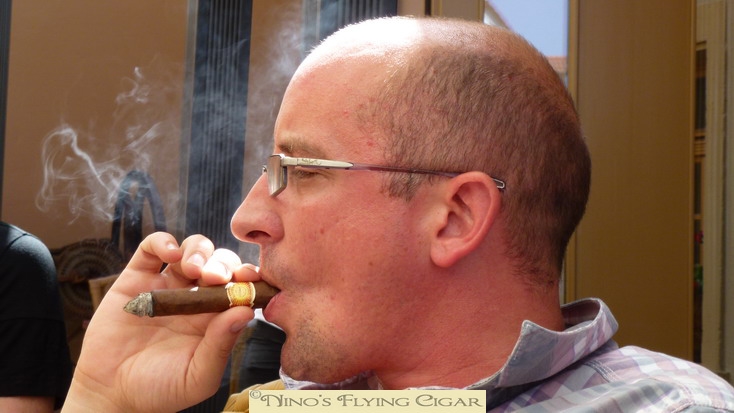 Rob Fox
And the review of the MRN 1930's SOL Aromosos Imperiales that I smoked with David McGrane the last day :

www.jamesfox.ie/blog/?p=617#more-617

Thank you Rob and David for sharing your impressions !
Nino
1930's SOL Aromosos Imperiales.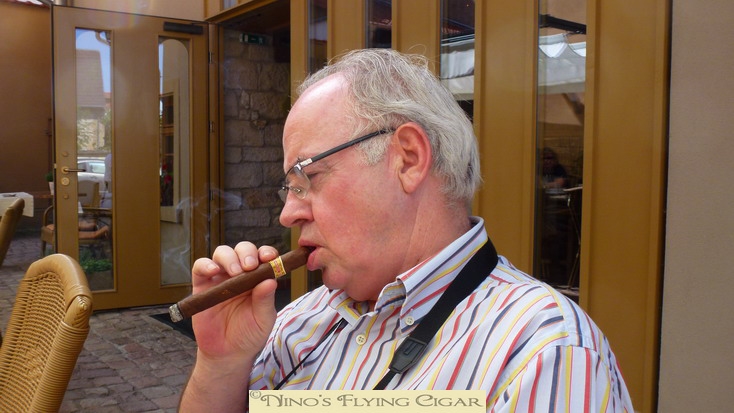 David McGrane
On the last day of our cigar weekend and after a beautiful Sunday morning in the vineyards,
20 of us gathered up for a brunch, which finished up with a tasting of some
very rare cigars Nino shared with us; the Sol Amorosos Imperiales, which dated
back to the 1930′s.

Although most of us have had the chance to sample vintage cigars throughout the years,
an 80 year old cigar is not something you would come across often and
it's enough to raise the levels of excitement in the party!

My first impression was the cigar's dark brown colour. Having spent many
years under cellophane this could be due in part to the normal
decolourization of the cellophane.

So, with apprehension, and with the greatest respect to this venerable cigar, I gently
peeled the cellophane apart. The wrapping had indeed, after so many years,
changed to a light tan colour showing the imprint of the Sol band in reverse.

For a cigar that was over eighty years old, it still had a wrapper that was in remarkably
good condition with the natural oils of the rich brown leaf, together with sun
spots, still evident.

On gently nosing the cigar, I was taken aback by the strong aroma of camphor (moth
balls). The condition was perfect, with just a little give when gently pressed.
The view at the foot of this boxed press cigar showed a uniformity of the
tobacco composition within the cigar.
To cut, I used a double sided guillotine and a gentle flame gas lighter to ignite.

To my surprise, the first draw resulted in, not a hint of camphor, but of gentle tobacco flavours.
After the first few draws, these flavours were joined by flavours of mixed
herbs and nutmeg. This cigar was a pleasure to smoke as the draw was perfect.
The cigar burned evenly throughout, holding its grey ash to approximately 4cm.
The most noticeable feature of this ash was the absence of stalk.

All the while the flavours were building, until the last 7cm when the flavour of
chalky spices engulfed the tongue only to sink back to a mellow flavour of
sublime smoking pleasure.

It was only when I reached the final 3cm that we had to reluctantly part each others
company.

My overall impression, despite its age the SOL Aromosos Imperiales was still a
very fine cigar, a cigar with class, that gave me over an hour and a half
of pure smoking pleasure.
© David McGrane 2012