1 Feb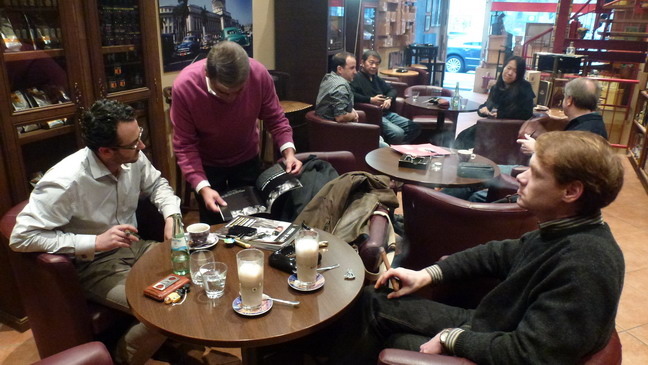 Peter looking into Aroma de Cuba magazin with Koen & Frank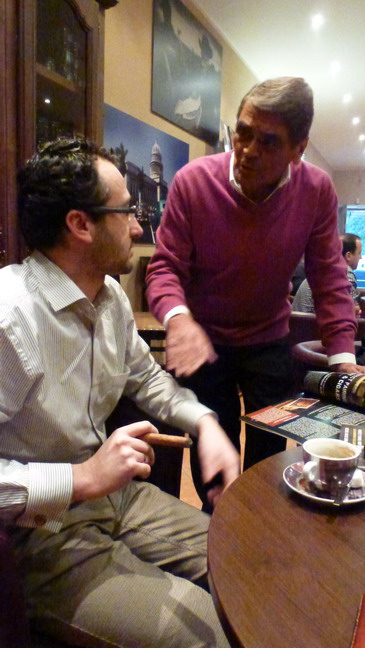 Koen & Peter
Febr. 2012
While I have been to most of the Casas del Habano in Germany ( except for Berlin ), I never had the pleasure of visiting the Cologne Casa del Habano, owned and managed by Mr Peter Heinrichs, a very well known and respected cigar merchant, also renowned for his pipe collections and pipe store.
See : www.peterheinrichs.de/
With Gino visiting Cologne for a fair and spending some time in Germany, we agreed to meet there and another two good Belgian friends, Frank and Koen, spontaneously decided to join the cigar party in Cologne as well, both being good customers at Heinrichs. Gino had also been to Heinrichs already and loves the place.
After a fast 2hr drive I arrived at the cigar lounge and was amazed at the large selection not just of cigars in the huge upstairs walk in ( there are actually 2 large walk-ins ) but also the impressive selections of rum, whisky's and other fine spirits.
The service at the lounge was perfect and very friendly, the other guests joined in the conversation and Peter was the most perfect host and great story teller he is known for.
The cigar circle being a small world, we found out we had common friends like the Portmann's from Switzerland and that the pipe world is a small one as well, as two gentlemen, one the president of the German Pipe Association, knew of a friend in Singapore who is a well known pipe collector and fellow blogger : lohandbehold.com/
Frank and Koen arrived and we discussed the upcoming trip to Cuba, Koen will be at the Festival with a group from the Knokke Casa del Habano.
Gino landed at CGN airport and proceeded straight to Heinrichs to join us.
After introductions we had strong Robaina farm cañonazos that gave us a slight nicotine rush.
That was cured by a very hearty German dinner at Gertrudenhof around the corner from the lounge, a very typical Köln Gaststätte – the only regret for all except Gino was that we couldn't drink the Kölsch beer as we had to drive back home.
/www.bilderbuch-koeln.de/Fotos/7848
We then returned to Heinrichs for a vintage Diplo Nr 2 that was so round and creamy, especially after the strong Robaina, and soothed our palate.
After some important purchases were made ( the selection there, again, is out of this world and real treasure in vintage cigars can be found rummaging through the humidor ) we said farewell and returned home.
Frank and I have managed to meet now every 3 weeks for cigars and I really will miss him in Havana as I know how much he would love to be there. Koen and I will smoke in his honour at the terrace of the Nacional and I look forward to see the great Gino again soon.
We all agreed that Heinrichs is the perfect location for our future meetings.
Bis zum nächsten Mal !!
Nino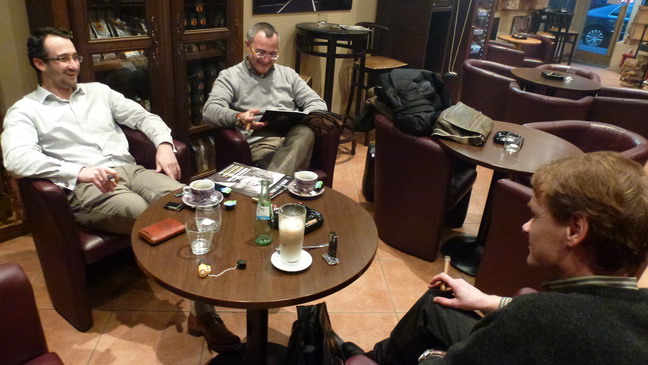 Gino joins us
Frank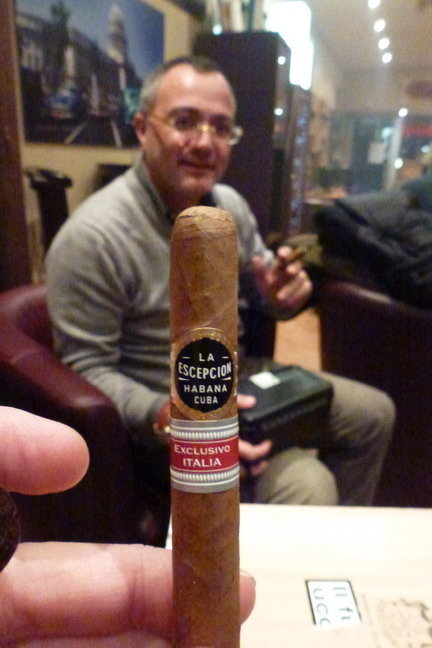 Grazie, Gino !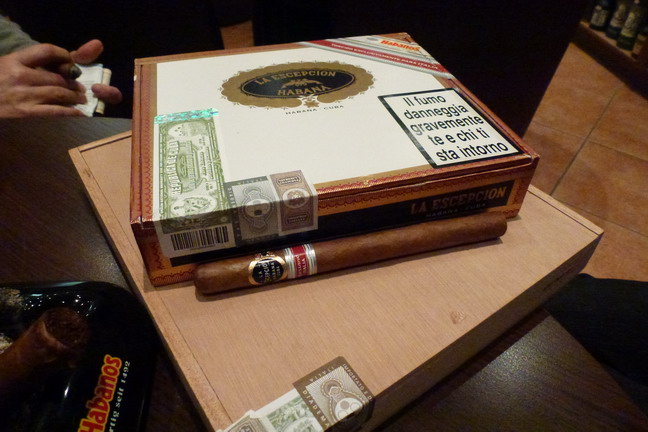 Italian Antipasti & piatto forti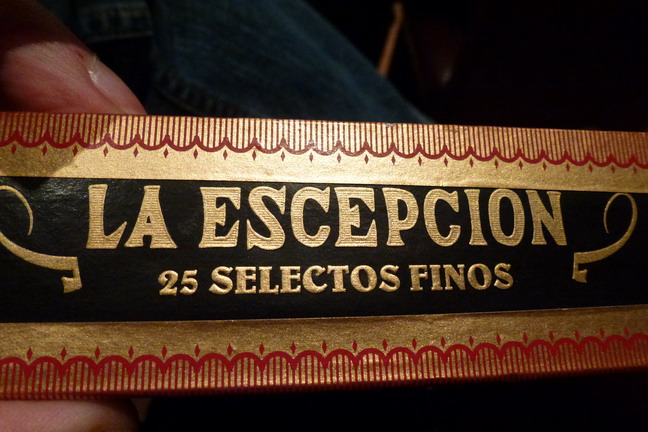 Nice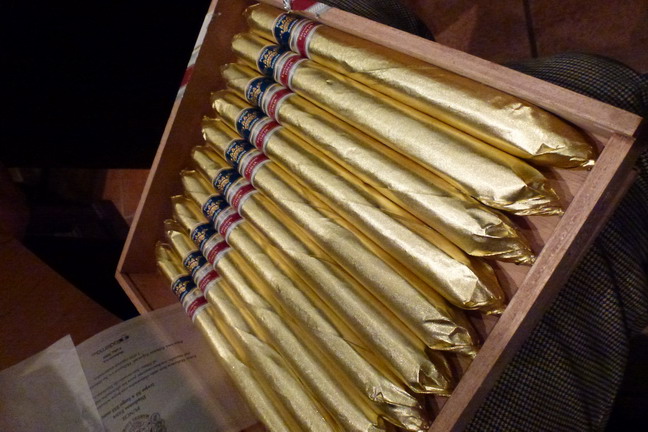 Golden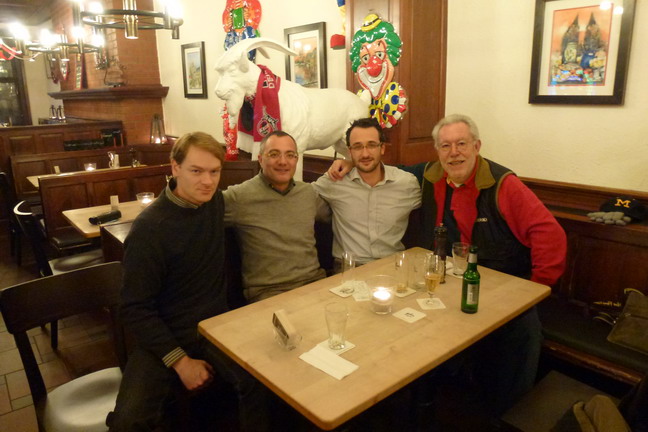 Gertrudenhof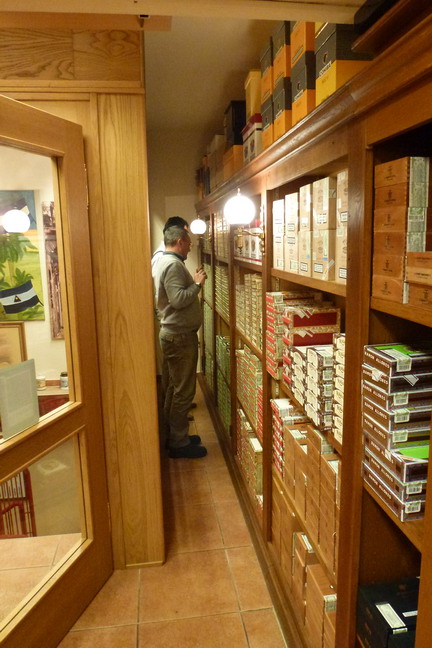 Back to basics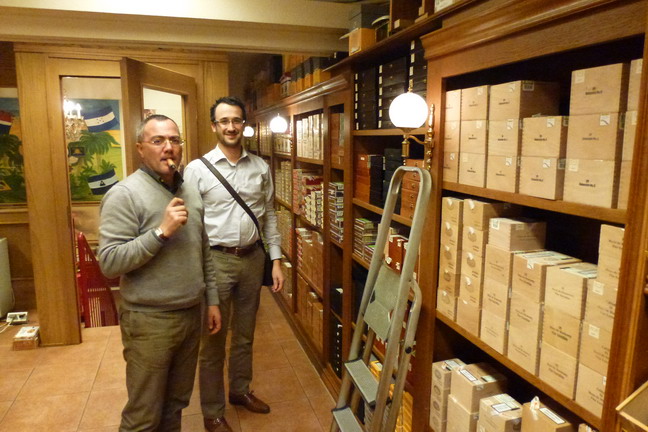 Where do we start ?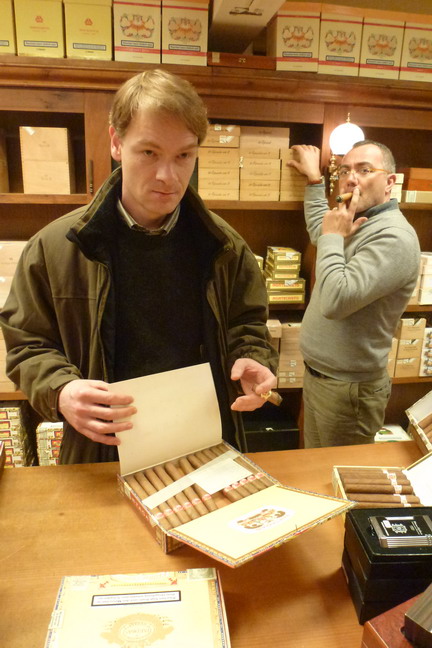 Smoking & Selecting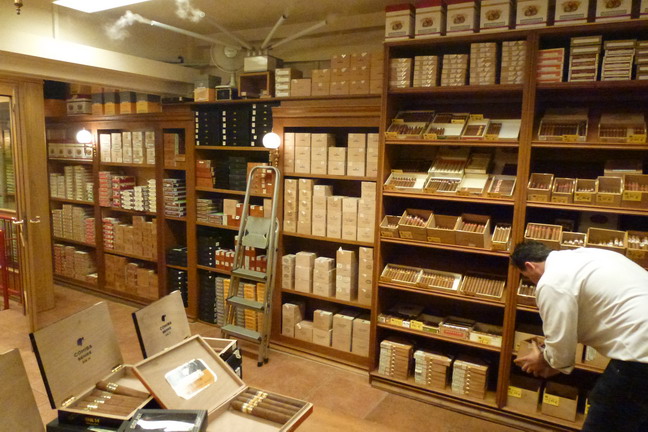 Finding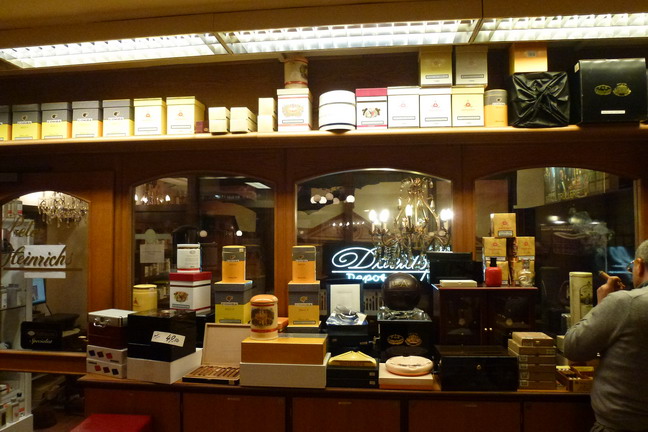 More & More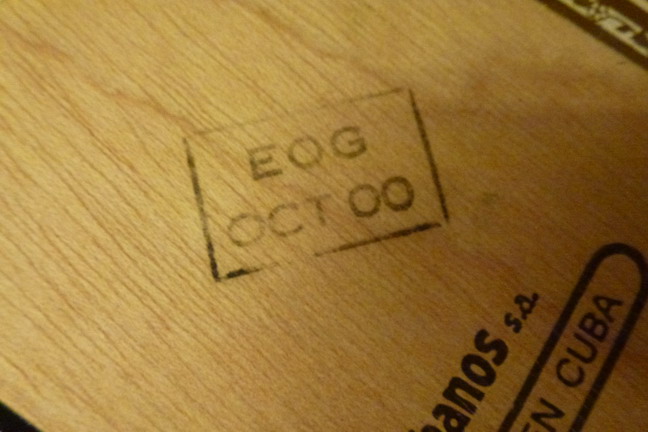 Vintage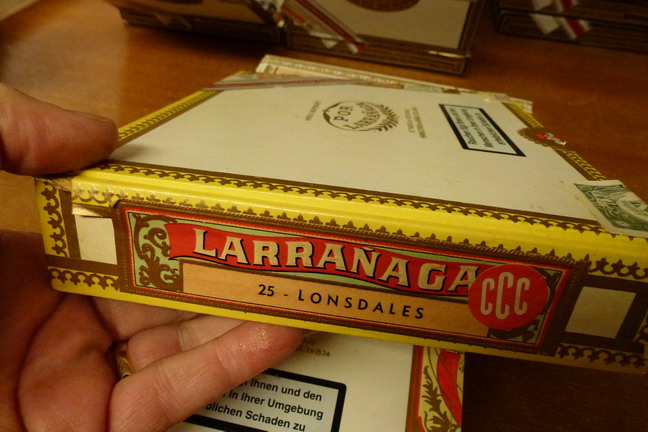 Rare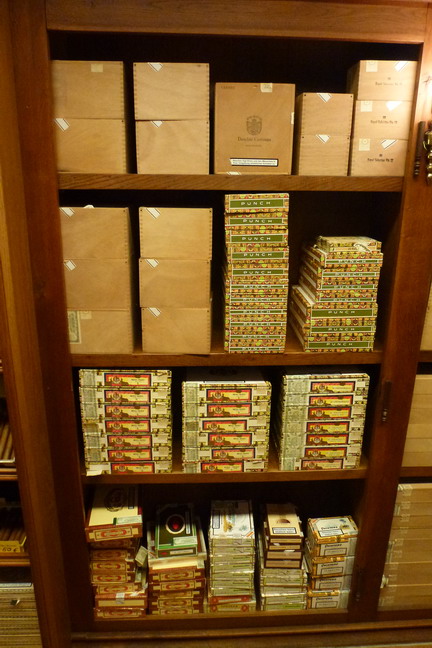 More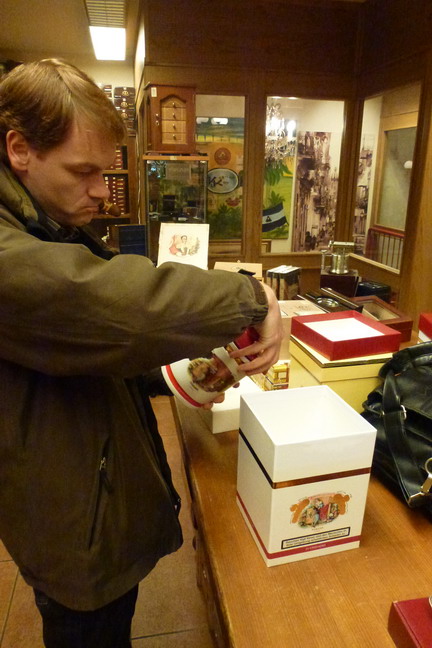 Jar bazaar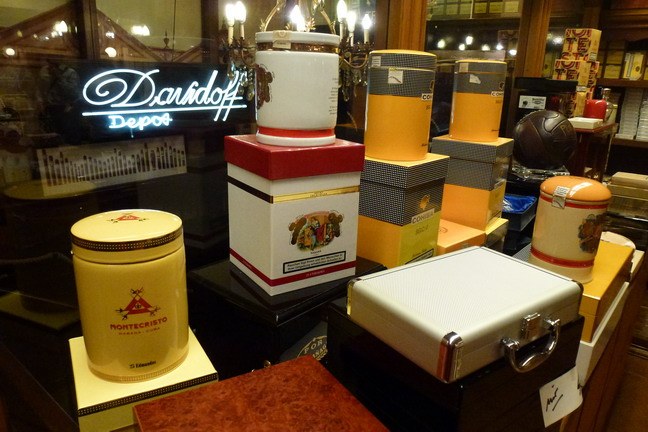 More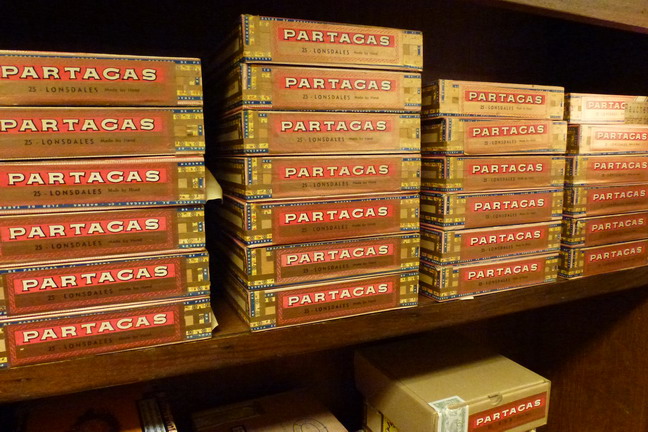 More selection ….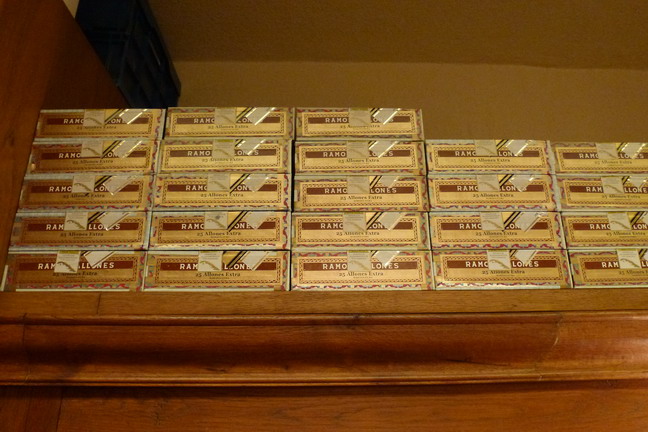 and boxes than in Havana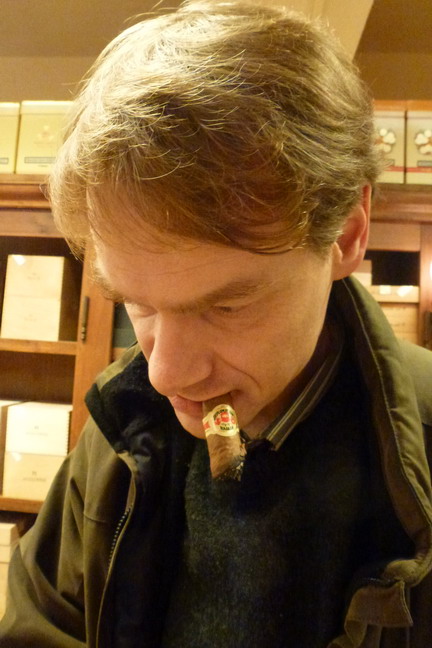 Where's the shopping list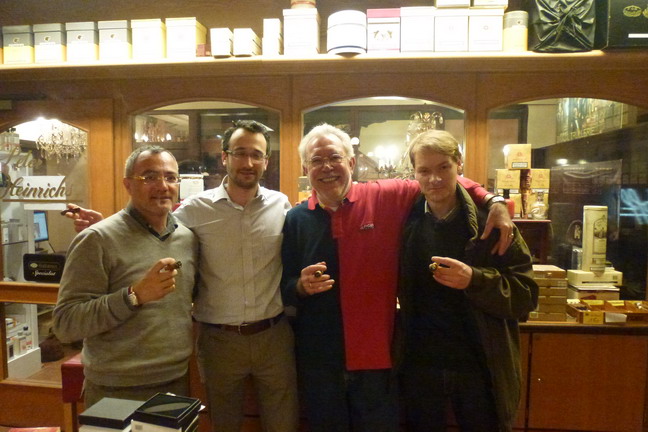 Happy at Heinrich's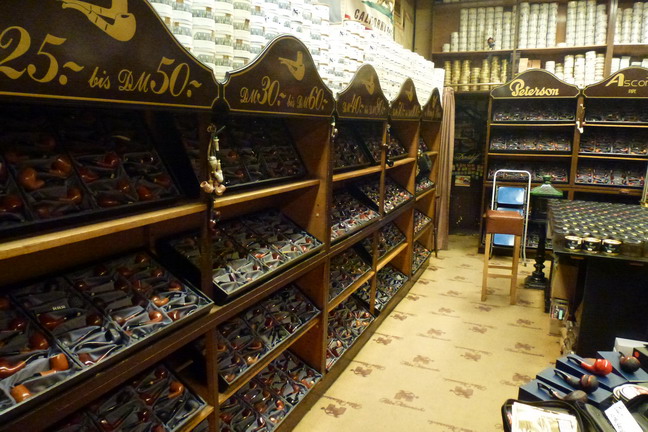 Pipe store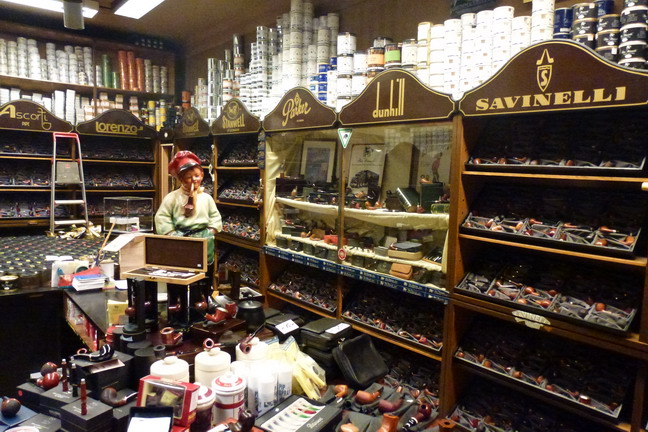 More pipes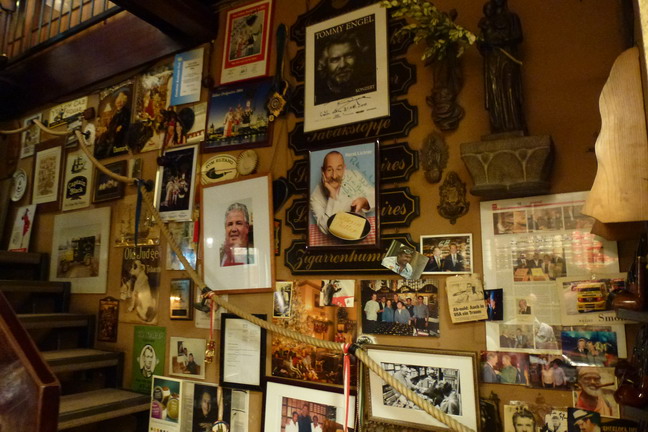 Passageway from store to store to humidor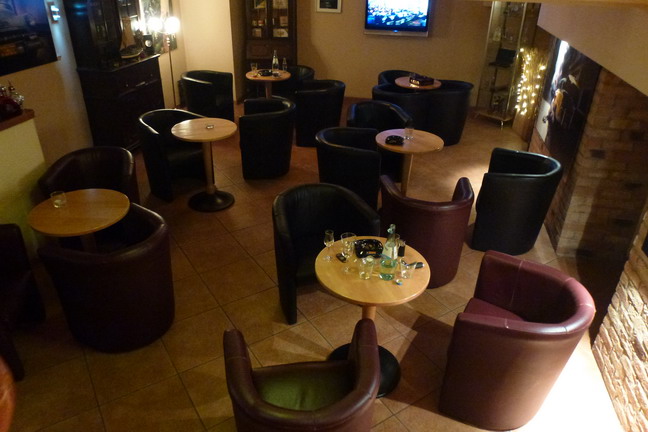 Another cozy corner
Copyright 02-2012 © Ninos Flying Cigar