11 Jan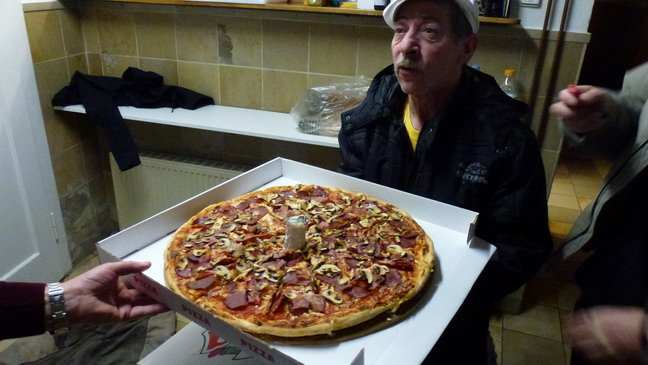 Vito's ANS Pizza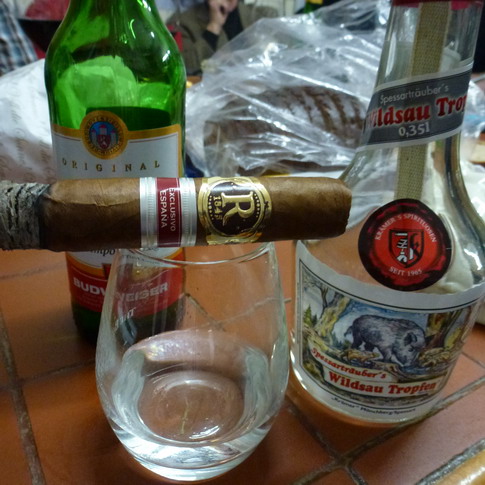 Wildsau Tropfen
Jan. 2012
Here we go again – the first pharmacy cigar gathering of the new year 2012 and, as it happened on a Monday I thought it would be a quiet and small affair.
Not so.
Around 30 friends wanted to celebrate, eat, drink and smoke like the pharmacy had been out of night duty for years …
We had lots of good food with Josef cooking a large pot of Chile con Carne for us, big Hans bringing tasty Tuscanny stripes of fat along a pot of German Griebenschmalz plus Michael "Turner" giving us his freshly smoked Pastrami to taste along with a bottle of Wildsautropfen ( wild boar drops ) and then finally Don Vito from the Pizzeria across the square throwing in a especially made giant pizza for all of us that was heavenly crispy !
All of this topped by Tabasco chocolate … too freaking funny.
What a night !
Not to mention all the fine cigars that went up in smoke, like VR ER Spain Maestros ( muchas gracias Lutz y hasta la proxima vez en la farmacia ! ) or some of my last Siglo series sticks that I brought back from Havana.
To satisfy a request by some "Friends of Habanos" blokes from down-under, I took some pics of our liquor lockers. Guess we will be still happily drinking on when the land of Oz has become a desert ….. ….. just kidding guys.
So, just a regular night at the pharmacy, as always.
Nino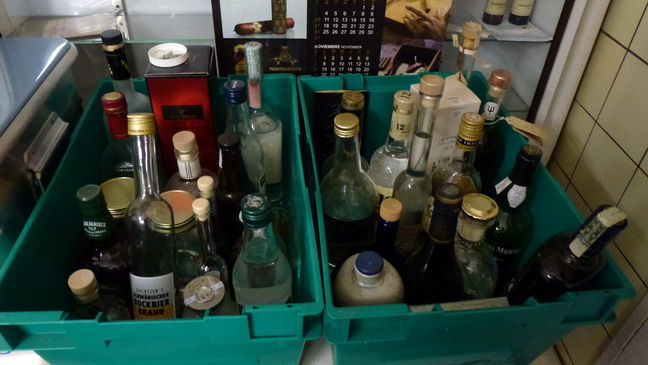 Booze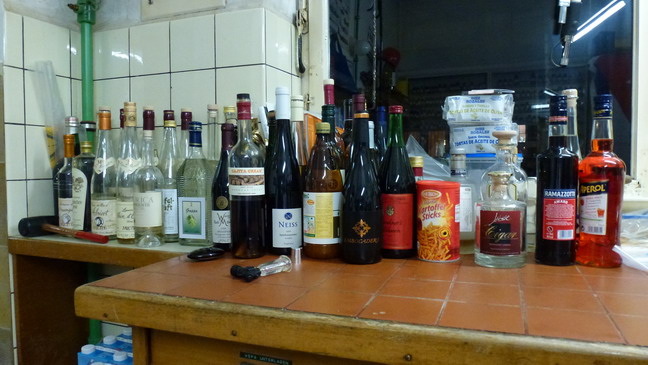 More Booze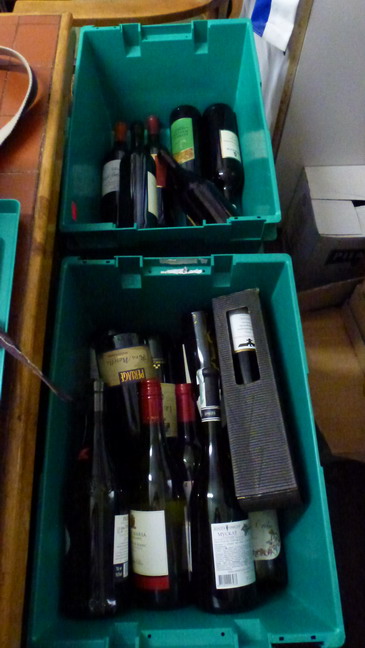 More booze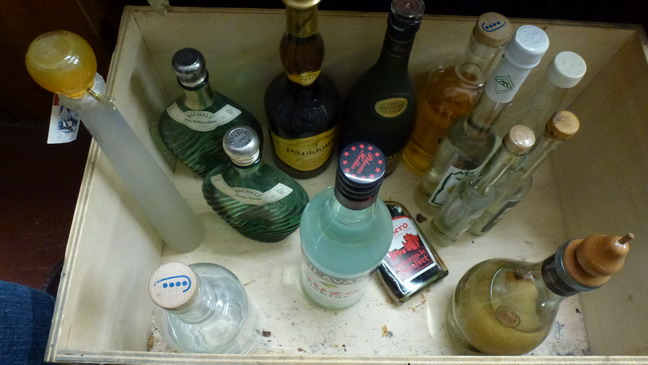 Spare booze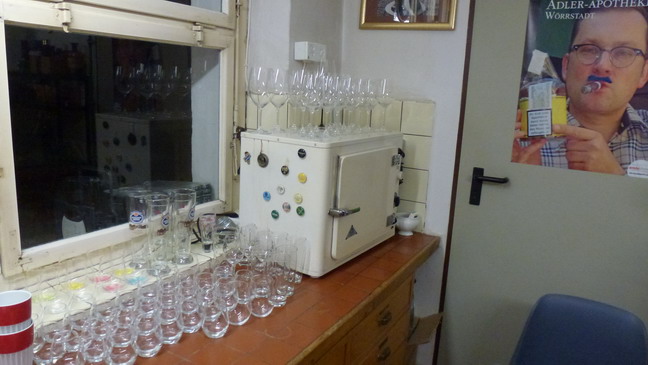 Glasses too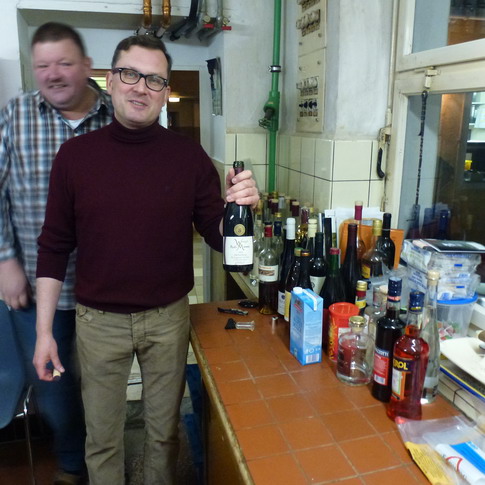 Prost Herr Apotheker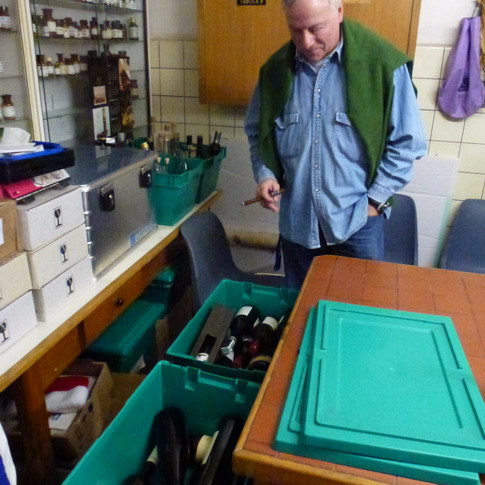 Treasure island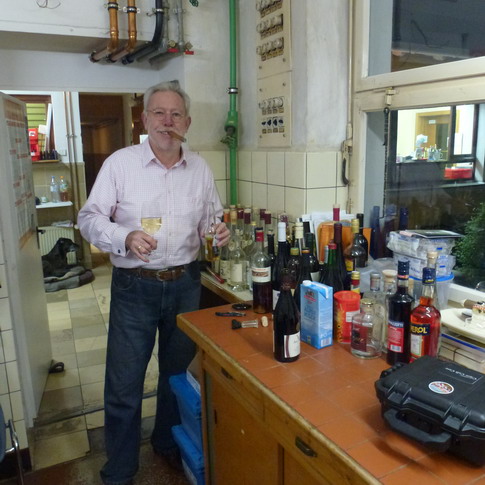 Booze and cigars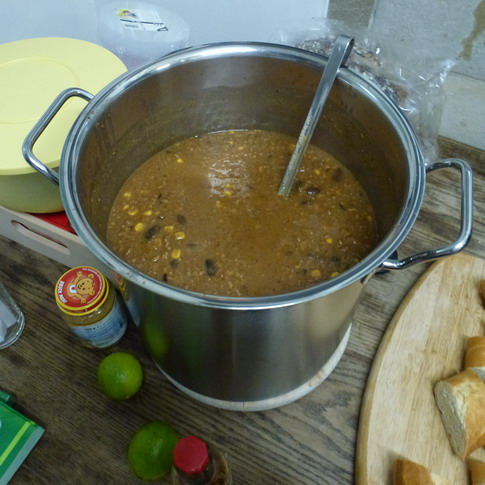 Chile con Carne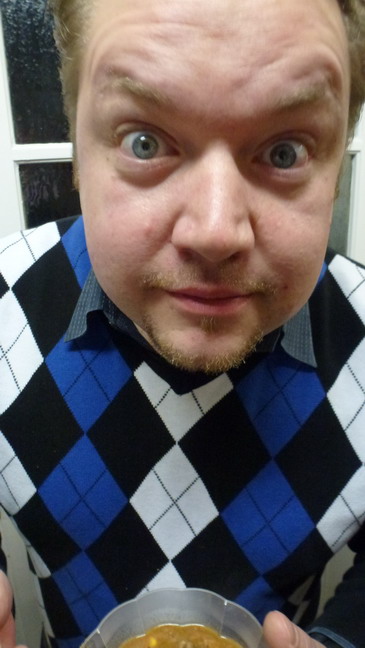 Spicy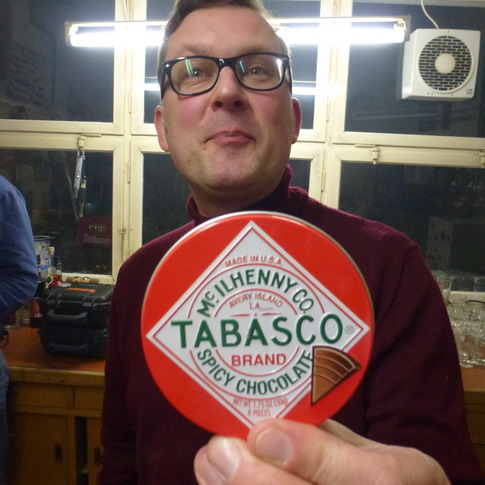 Tabasco choc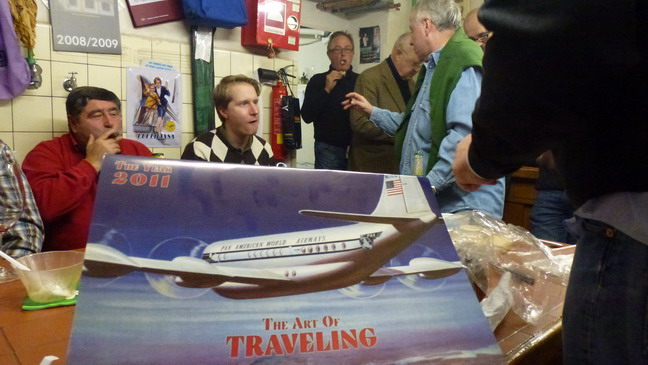 The Art of Gathering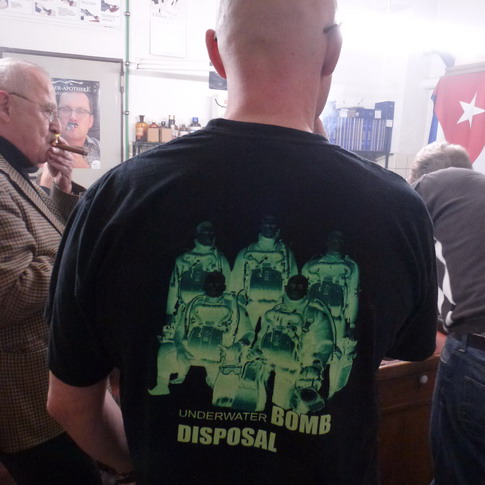 UDT/SEAL joining the fun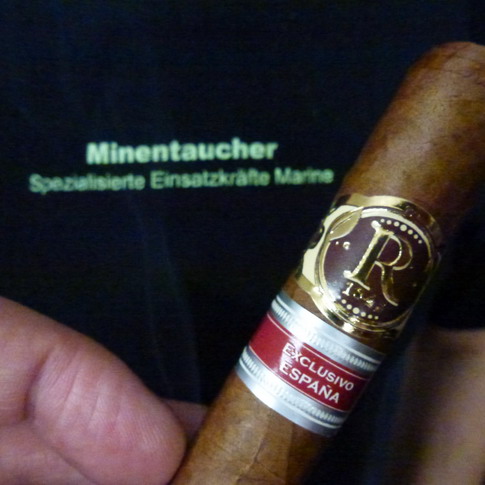 No mine diving here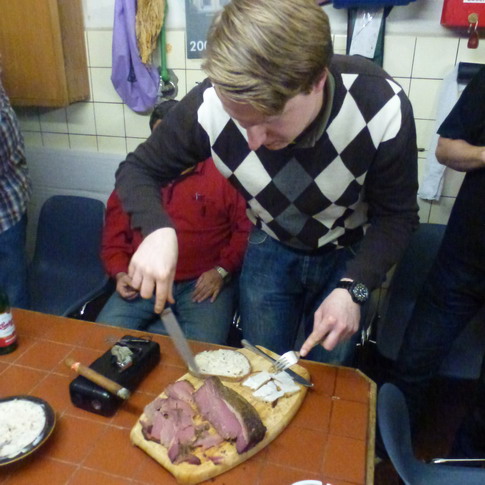 Michael's smoked Pastrami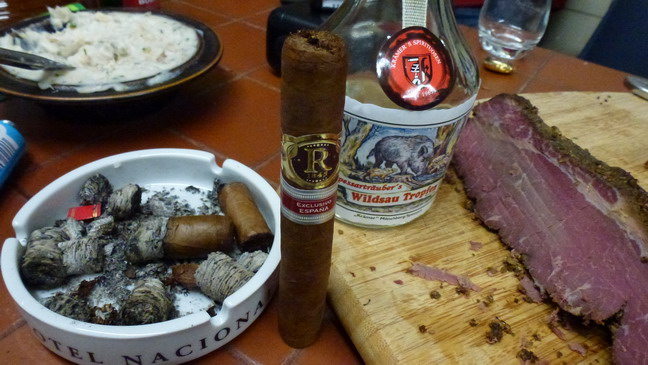 Griebenschmalz, Wildsau, Pastrami & Dessert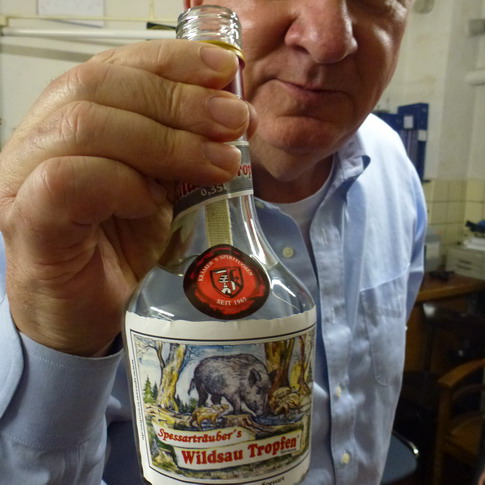 Fine drops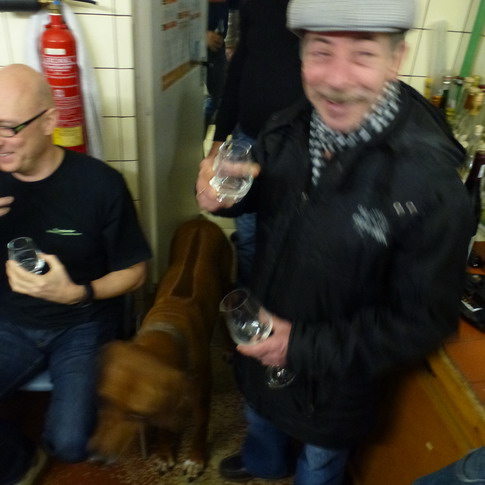 Drinking stereo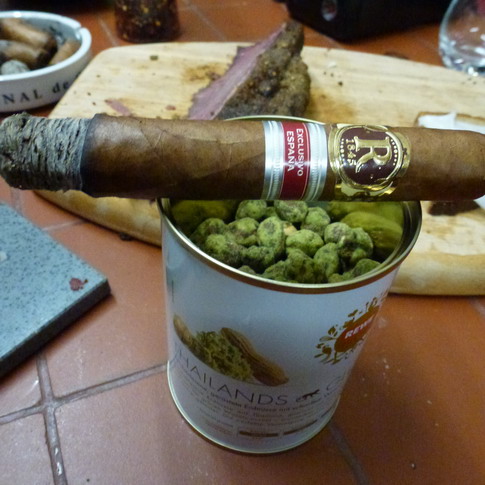 Thai drops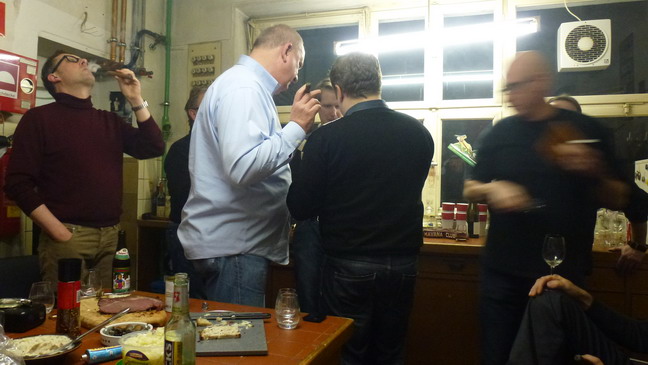 Full house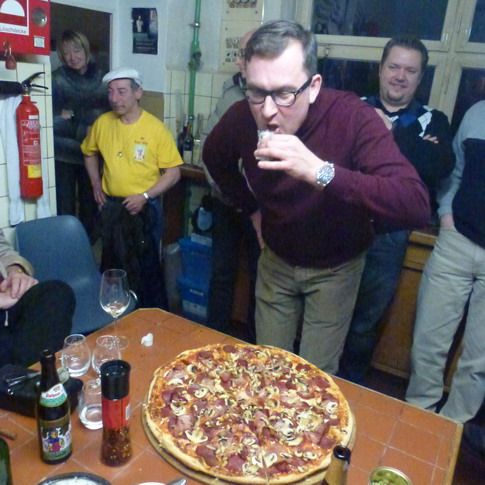 Oans ..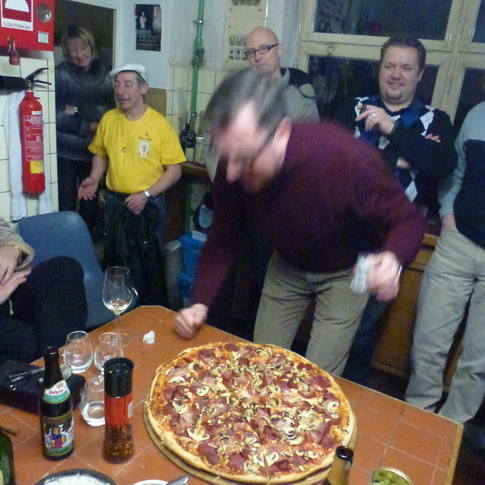 zwoa …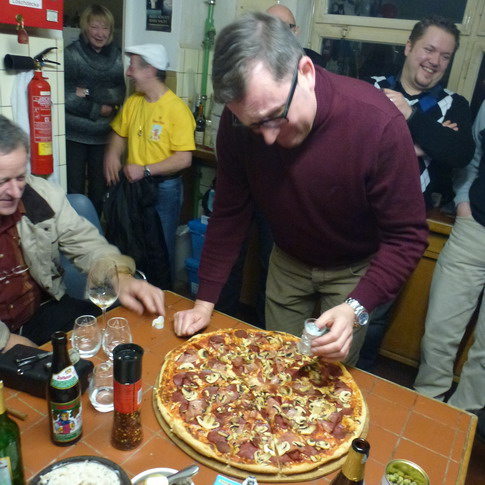 Gsuffa !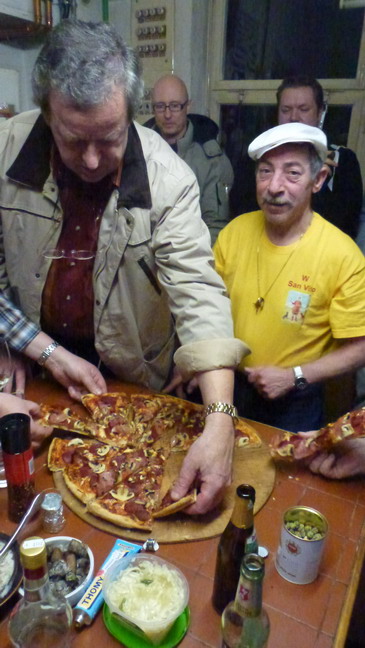 Two cooks grabbing chow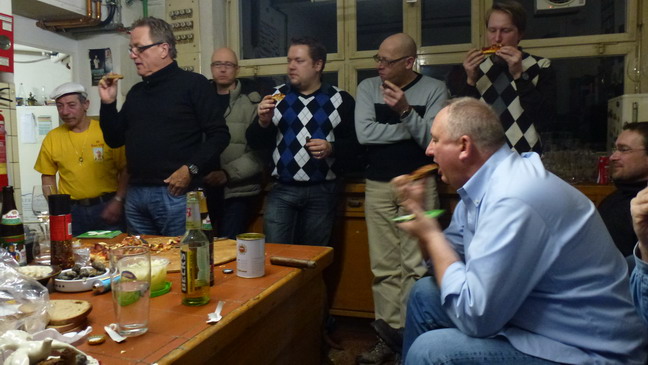 Chow hall de luxe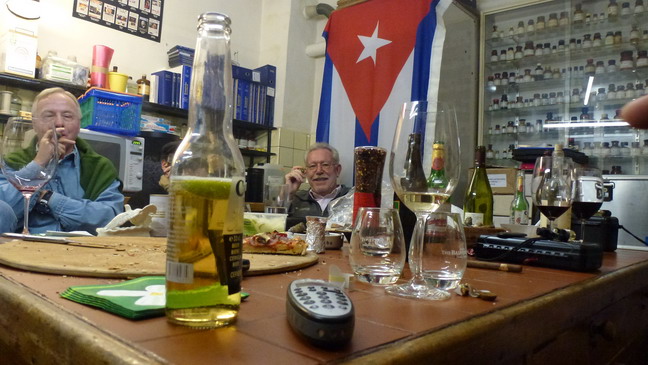 All hands happy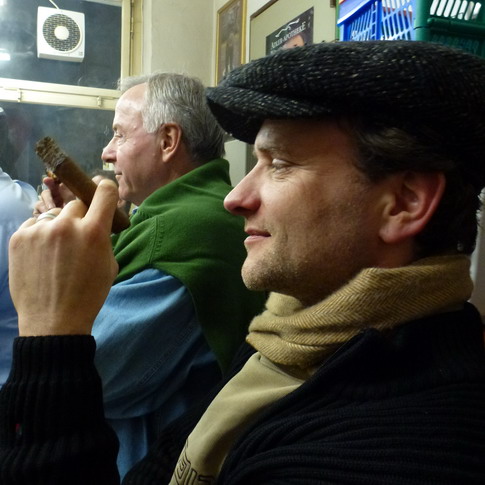 Heiko considering another slice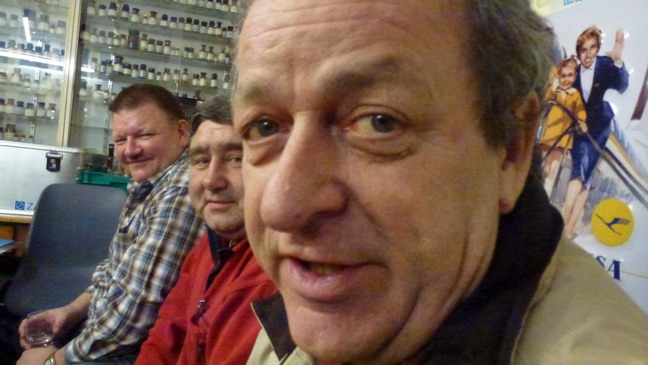 Dank u wel, Josef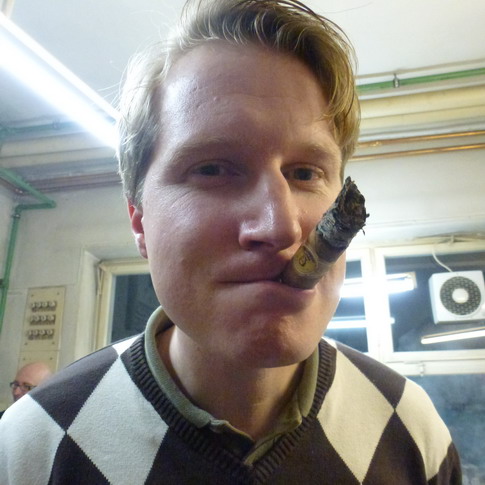 Tough guy smoking
Copyright 01-2012 © Ninos Flying Cigar