16 Dec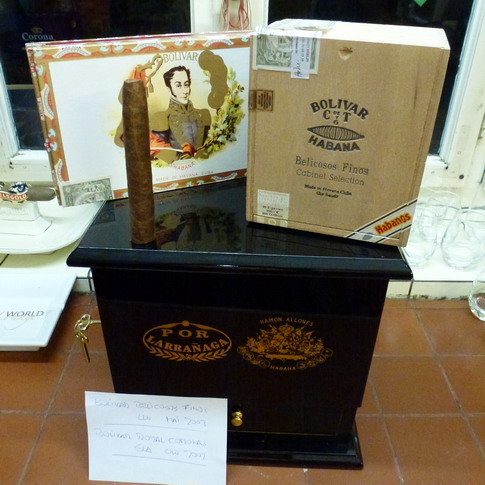 Bolivar night
Dec. 2011
Constantin was back in town from sunny California for the holidays and he had planned his trip so that he would spend some time with us back at the pharmacy. Our regular meeting was last Wednesday and while we were a small group we sure had fun in heaps like we do every 13 days during the pharmacist's night duty.
We started the pharmacy evening with a few bottles of Constantin's own 2008 "Stanpagne", a very brut bubbly handmade by himself and only available in a single selected pharmacy …
Then Andreas offered some fine aged cigars from his collection,  a box each of Bolivar Belicosos Finos from 2003 and Bolivar Royal Coronas from 2002.
While both were outstanding, I preferred the Royal Coronas – especially after the dud Sancho Panza ER Spain, the Quijote, that I smoked in between those cigars.
The beverage list was also quite good as it was a case of Jean Nicot Tabaksbier from Belgium that Frank handed me a few months ago. A beer that pleased all palates and went along brilliantly with the cigars.
Those were 3 different kinds of Vodka, starting with the classic Moskowskaya before we turned our attention to a bottle of Old Potrero Straight Rye Whiskey courtesy of Constantin ( he also brought a few boxes of a mean and strong Nicaraguan cigar named Man O' War ) and then a bottle of 15 yr old Varadero Cuban Rum.
During a dinner next day at Massimo's we smoked good Graycliff Turbo cigars with the EL 2010 band ( a first for me, the cigar is OK but overpriced ) and I brought a bagful of Cubans from my recent trip.
The dogs were happy, the patrons were happy, in the end we played the "glasses" game again and danced to jazzy Christmas tunes – it was a good cigar meeting once more.
But not the last one for this year ……
Nino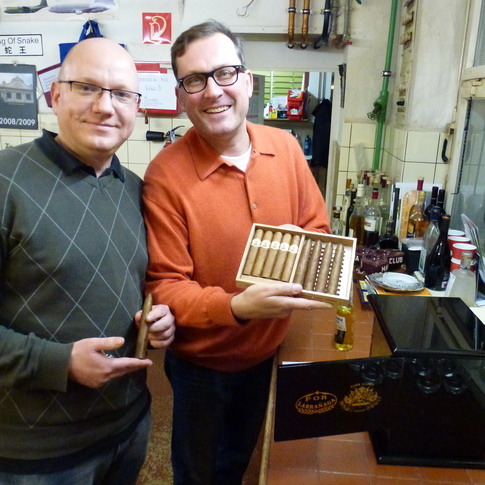 Martin has first pick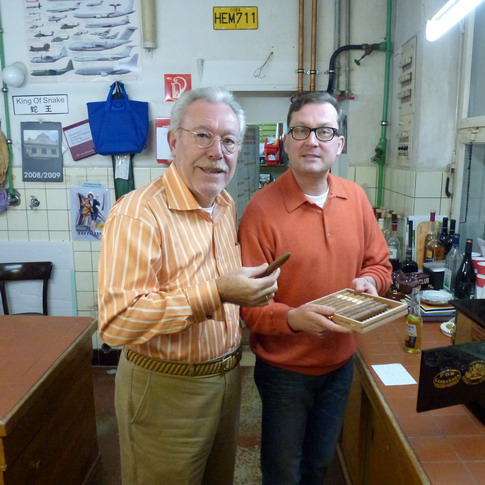 Thanks Andreas !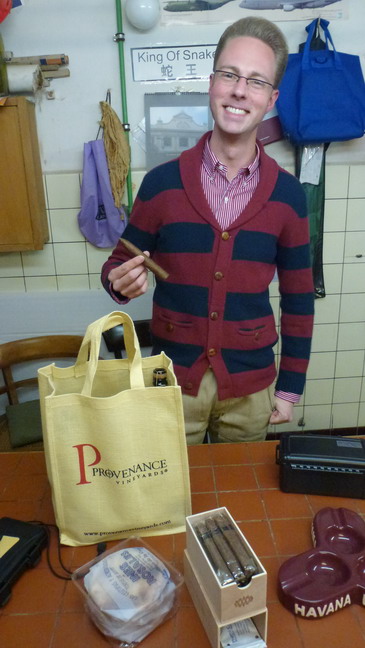 Happy to be back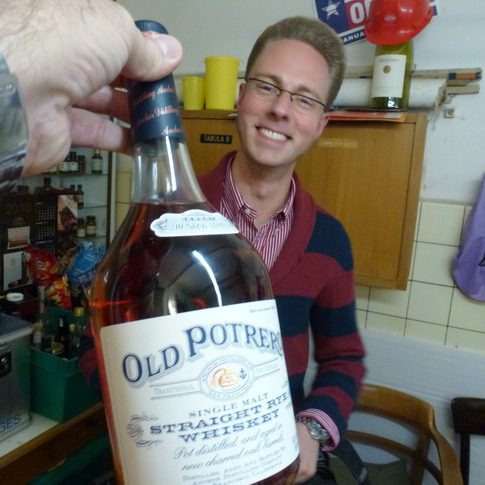 Good choice, Constantin !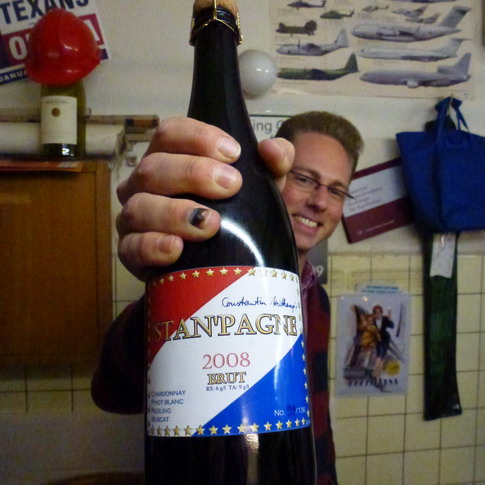 Stan and his Pagne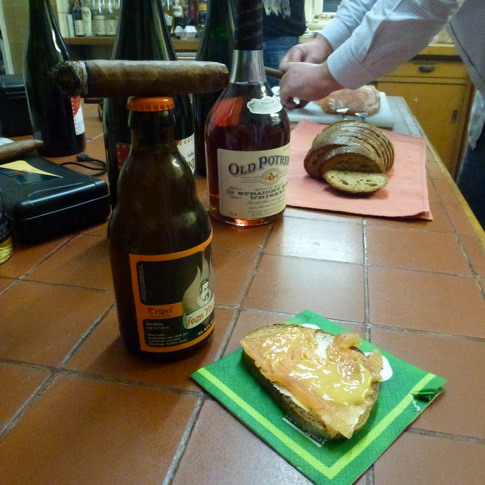 Finger food for big fingers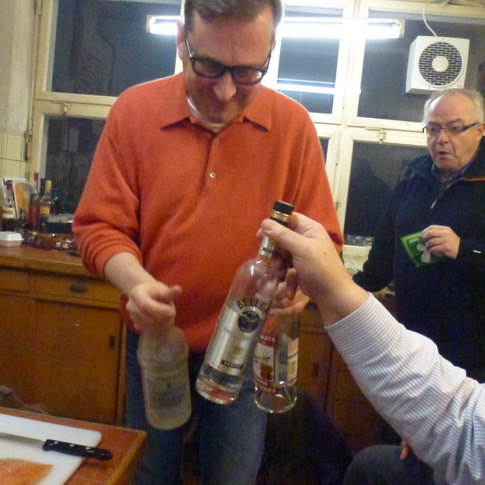 Vodka selection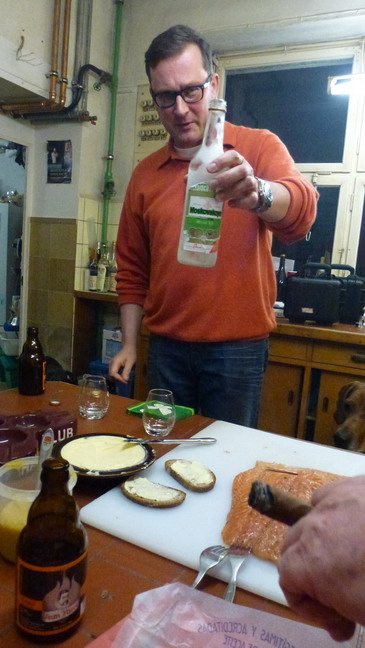 Drushba gospodin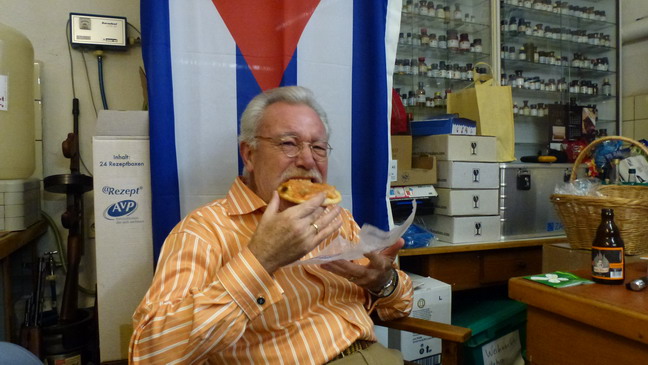 The hungry corner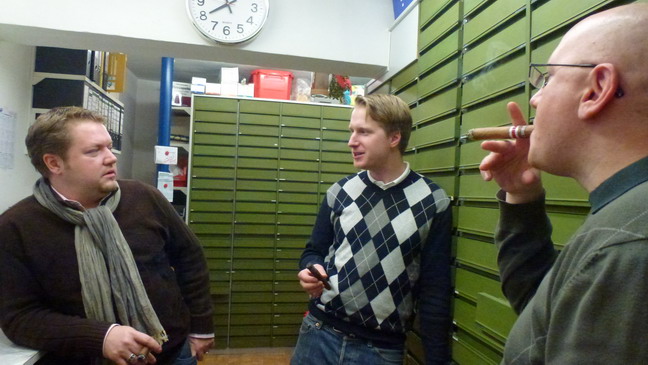 The serious corner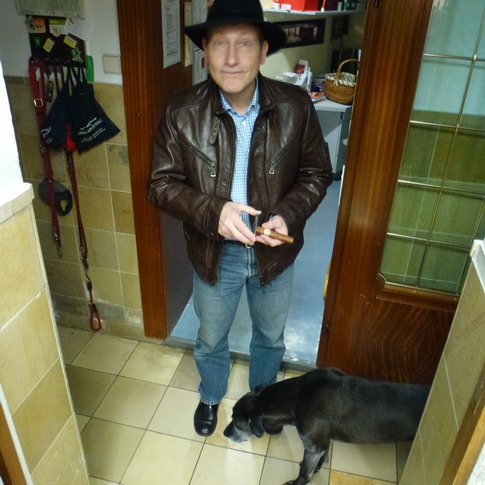 Lotte greets Bernie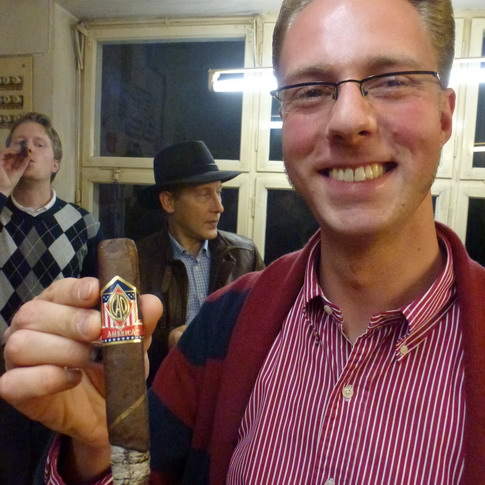 Patriotic Californian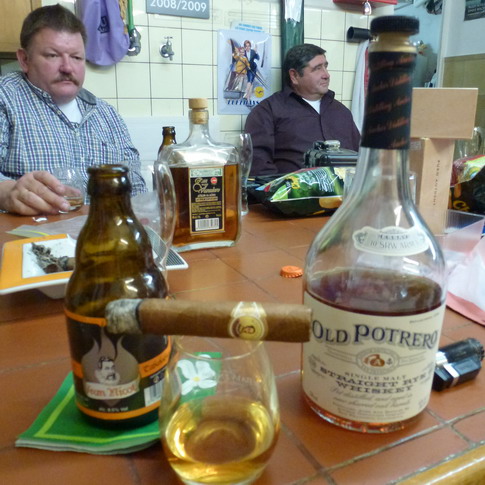 Beverages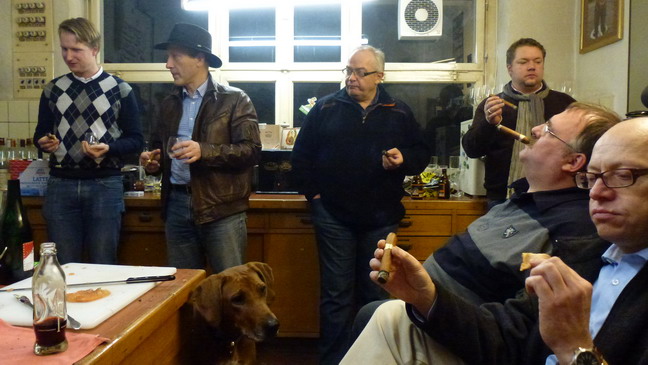 The lab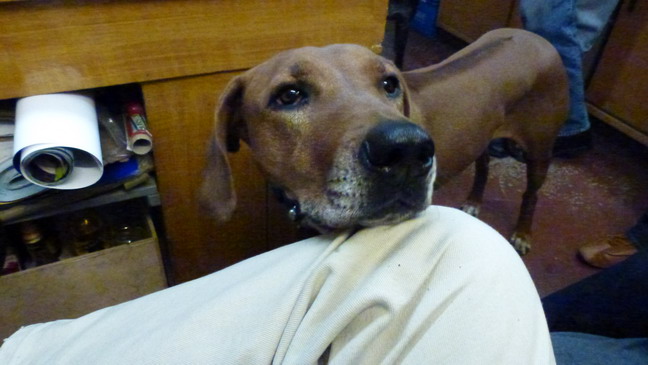 Feed me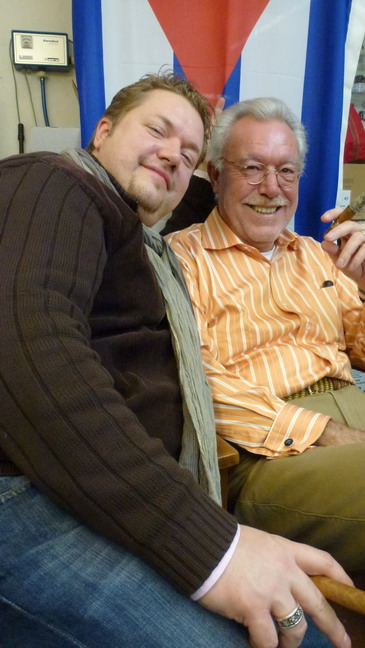 Too much hugging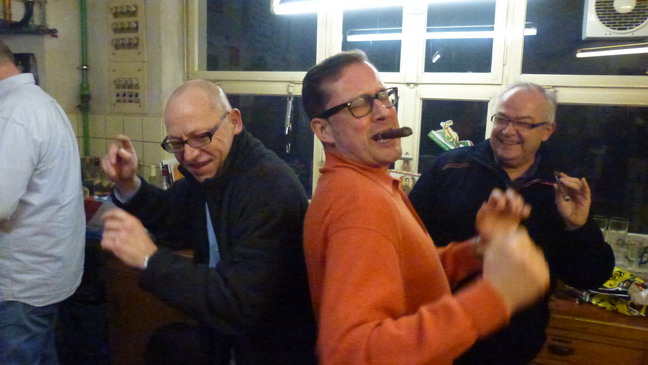 Rockin' to the Christmas tunes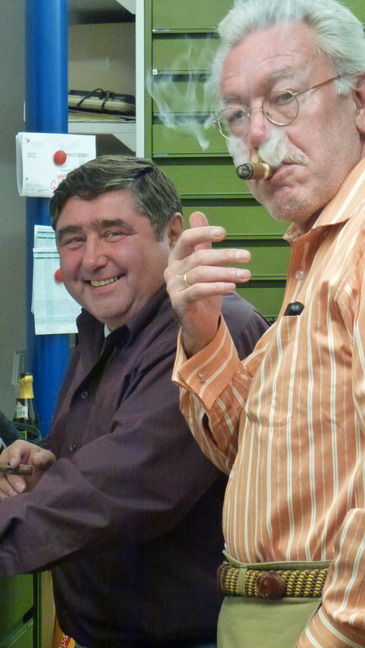 Nino "Moustache"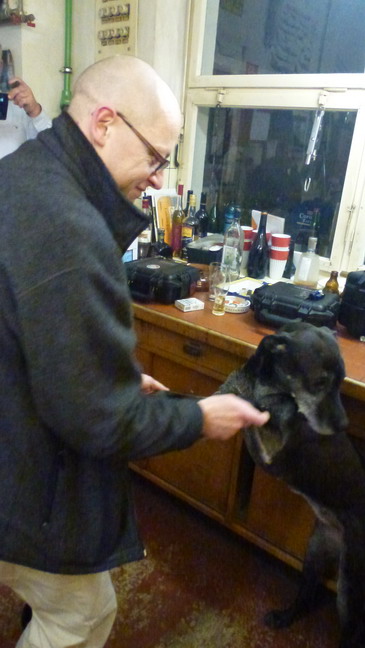 Dancing Lotte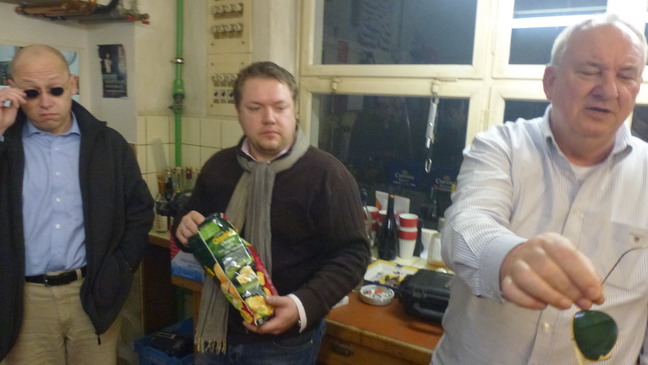 Chips and the glasses gamne starts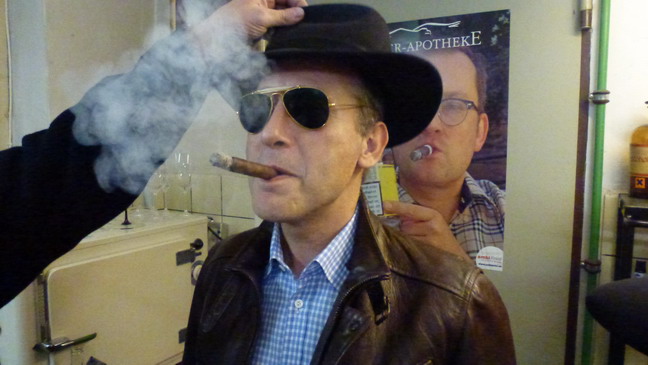 Jesse J. Bernie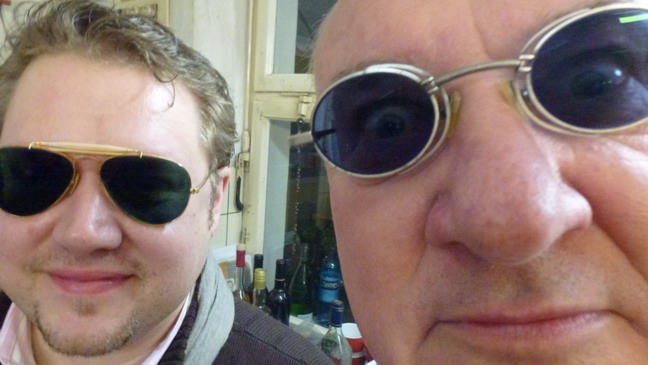 B & H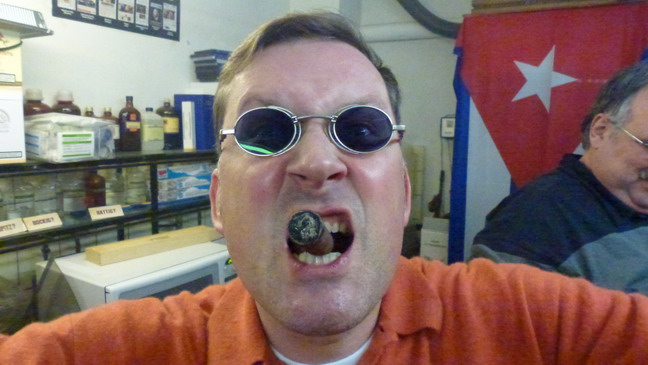 Andreas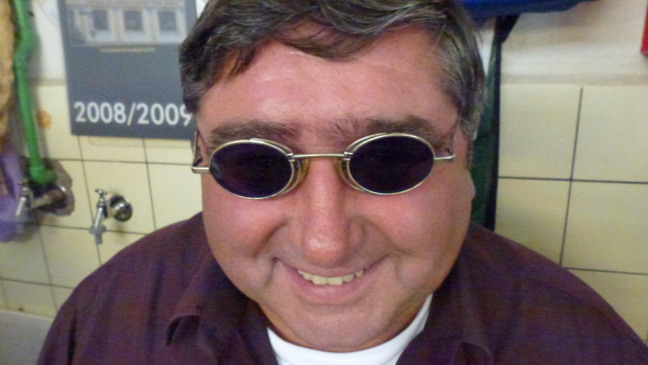 Reiner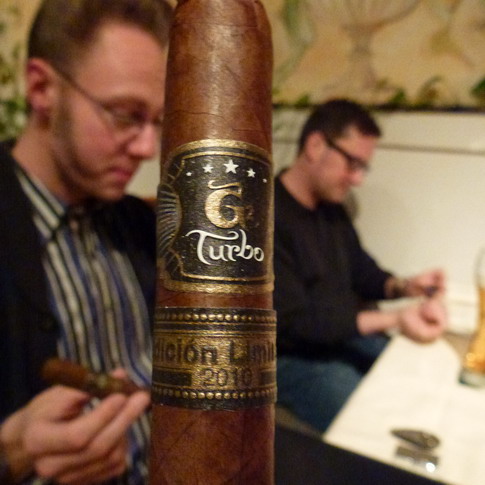 Graycliff Turbo
Cubans from the bag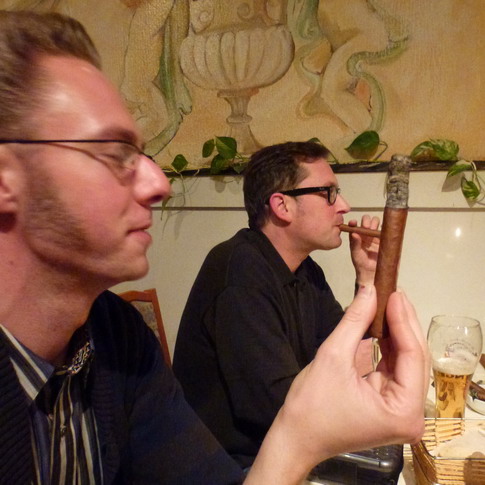 Smoking Cuban
Copyright 12-2011 © Ninos Flying Cigar