2 Dec
ANS 01.12.2011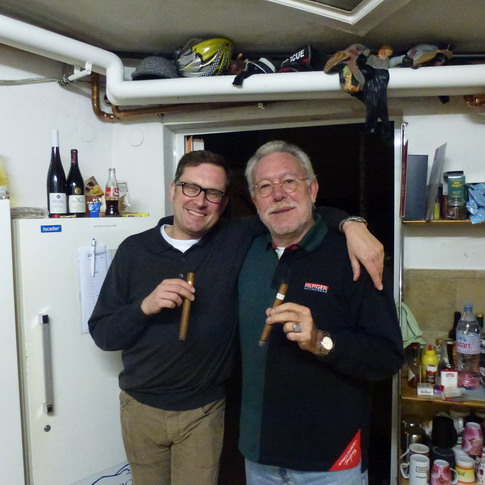 Home again !
Dec. 2011
It's been almost 2 months exactly since I last took part in the pharmacy cigar meeting/ANS so it was nice to be back among friends.
It was the usual group of around 15 people meeting to have fun and shoot the crap smoking good, drinking good and eating … pizza and Döner.
Well, maybe we were all dieting as a big dinner is coming up tomorrow Saturday when we celebrate the Christmas dinner of the Cigar Cult Club at Vollrads castle in the beautiful Rheingau. Expect a nice and formal event again as always.
And we have booked at Chez RW to inaugurate the new dinner & smoking lounge of that fantastic little restaurant in the nearby hamlet of Rommersheim.
Next ANS will be Dec. 14-th and I will provide a case of the Belgian Jean Nicot cigar beer that's been resting in my cellar since our Belgium trip.
Nino
Es sei Dir verziehen, Joopi …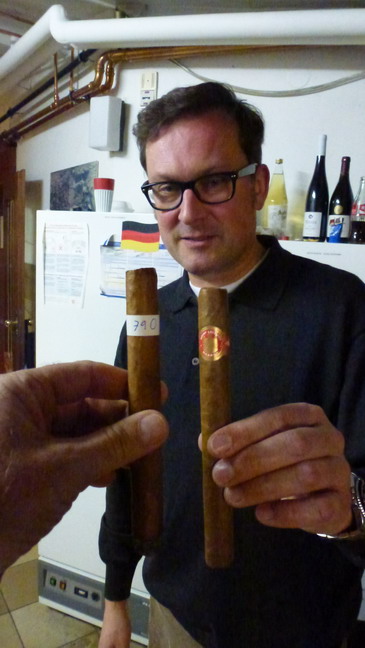 Last RyJ pre-release GR / Last SLR Prominente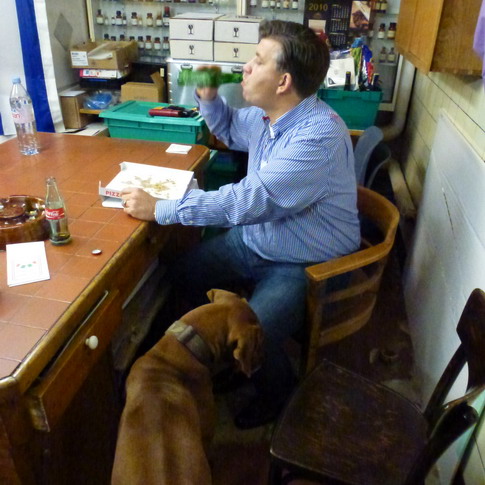 Grabbing Pizza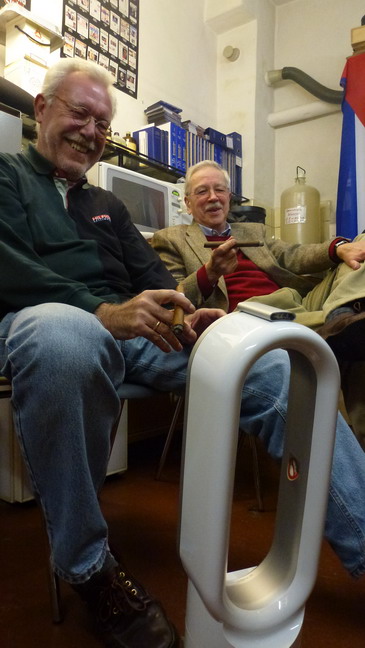 Heat for the seniors
Copyright 12-2011 © Ninos Flying Cigar