15 Jul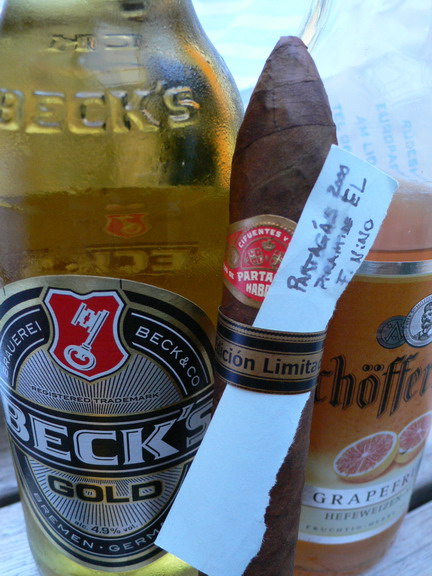 Partagas EL 2000
July 2011
Warning : Story contains ( involuntary ) graphic violence against pets –
continue at your own discretion !
What do you call a young pussycat straying into the killing field of 3 large free-running dogs ? Suicide jockey with a death-wish, I guess.
Anyway, we were all having dinner outside when a neighbour called that the dogs were having a scuffle with a young pussy.
No chance to do anything when there's a Rhodesian Ridgeback and 2 large mixed blood large dogs involved doing what dogs do by nature, hunt.
Took only a few minutes to get back into the yard but by then the young pussy was old history and the only thing that could be arranged for the poor thing was a proper disposal.
The weather has been just too hot and I guess it fried the young thing's decision-making abilities.
On the other hand, the weather has been perfect for having nice dinners and good cigars outside with friends.
Josef, a professional cook and neighbour cannot but keep on cooking on his days off so we meet regularly for a nice dinner al fresco in his yard.
This time it was a perfect – considering he's Dutch – Spanish Paella for 15 friends, washed down with lots of Red and finished off with good cigars.
He showed us some mementos from his earlier career when he used to put large sharks into the pot …. again some cruelty to pets committed here.
As will his next dinner invitation for a Boullabaisse – fish have feelings too, you know …
I had received, courtesy of Aiz, two fine samples of custom rolled Czar cigars and these were put to the test at Massimo's garden eatery. Indeed quite good and recommended.
Also received, courtesy of Bill were some excellent Monsdales, Santos and Reynaldo's that were consumed in the terrace while avidly devouring interesting – but nonetheless cruelty-narrating – books that Dave was kind enough to hand deliver from Virginia. They were almost as short-lived, as was the lil' pussy facing the dogs.
Some more cigars were enjoyed at the pharmacy smoke meet when Martin celebrated his 33-th birthday and passed around a box of Partagas.
I decided to finish the evening with a very fine Partagas EL 2000 Piramide and enjoyed every puff of it while Lotte, one of the killer brigade stood watch on the roof and Teddy, a suspiciously cat-looking pound-and-a-half dog, aware of potential conflicts in size sought refuge wherever he could. Life's a bitch when you're just a walking, barking half-pounder.
Time for some refreshing rain showers around here.
Nino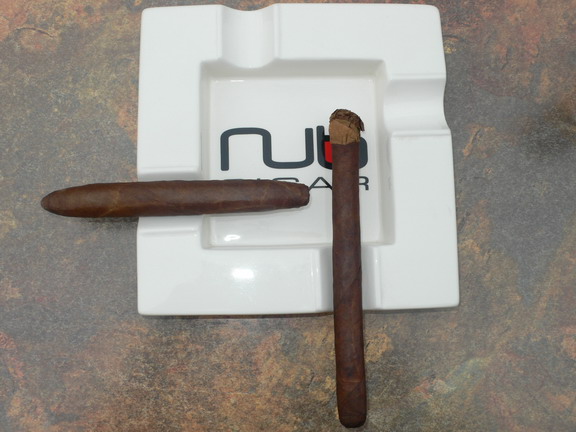 Czar CR's
Czar CR's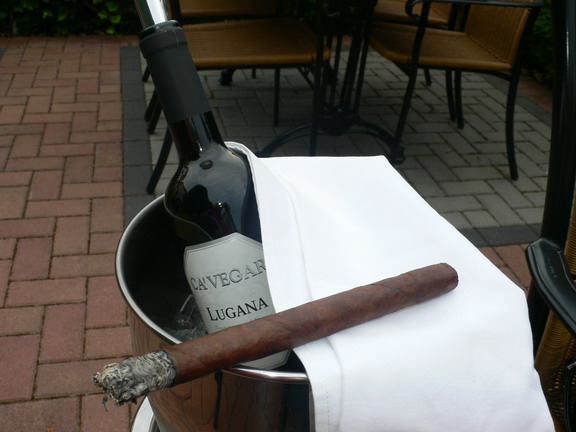 Czar CR's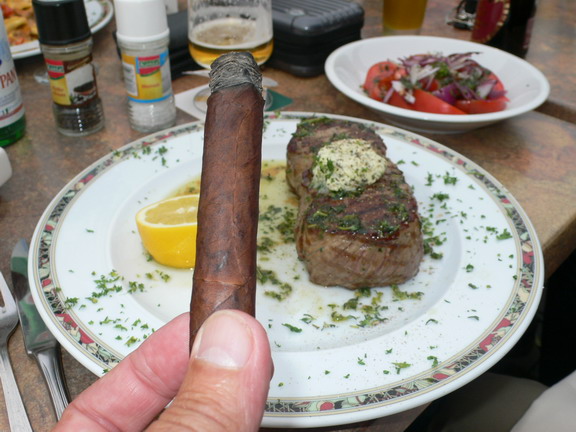 Czar CR's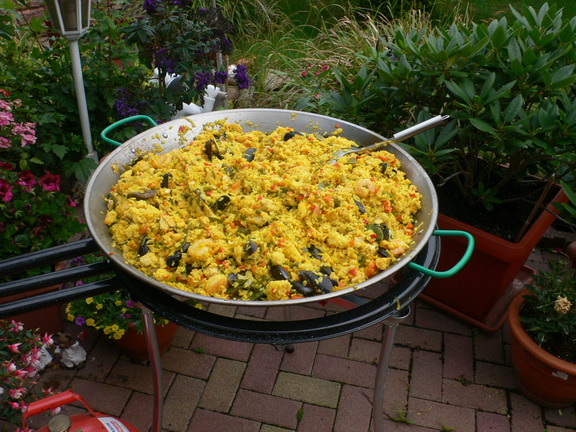 Josef's Paella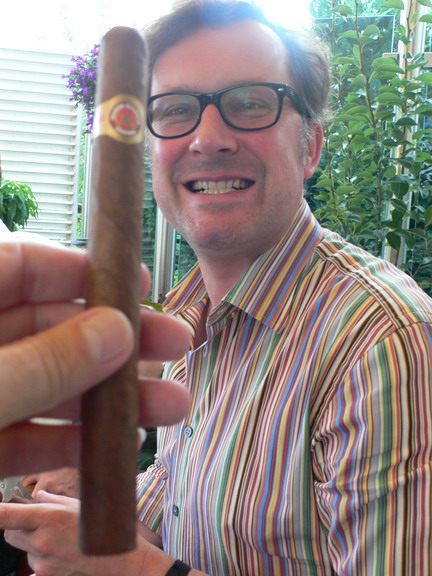 RA Gigantes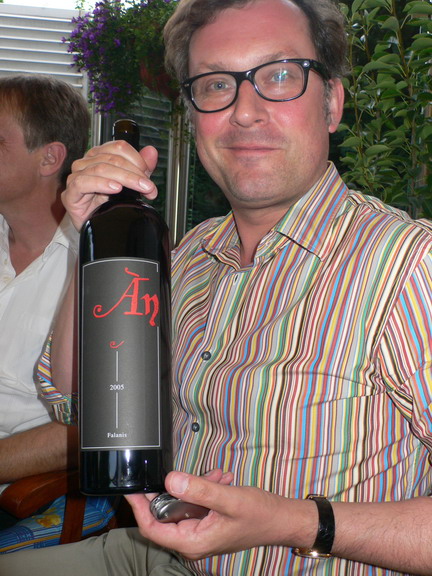 Anima Negra Magnum
Allozo & AN Magnums plus Albali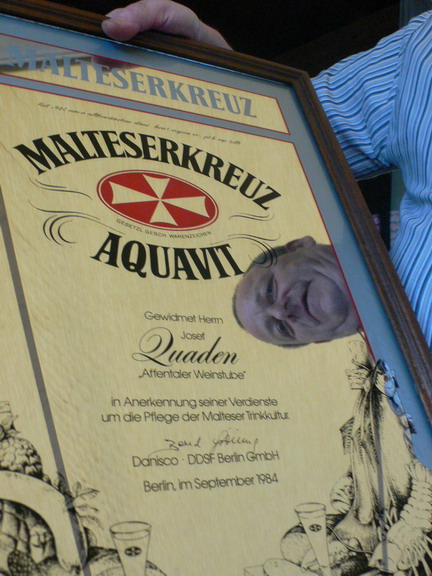 Josef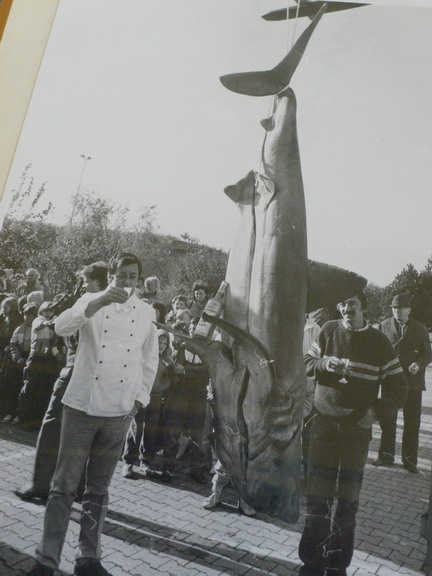 Josef, Malteser & Shark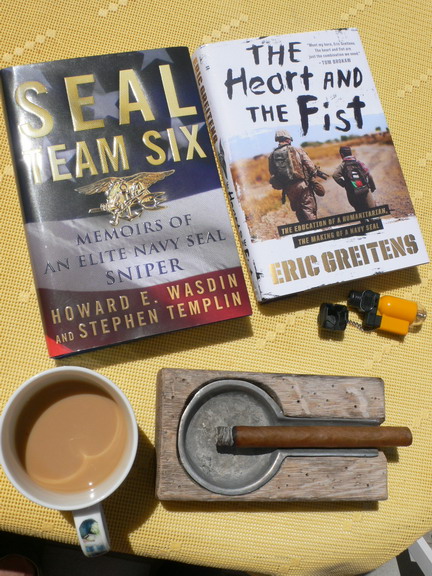 Reading & smoking material
Monsdale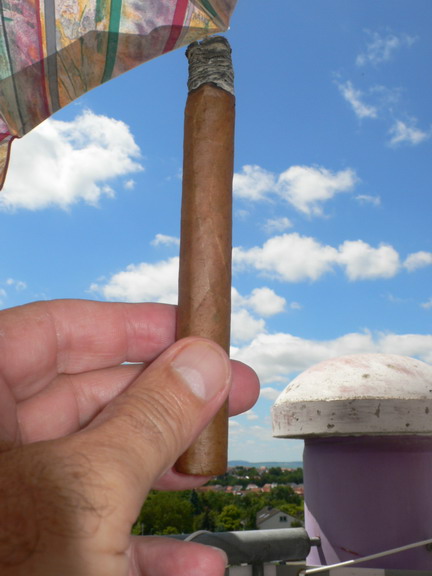 Monsdale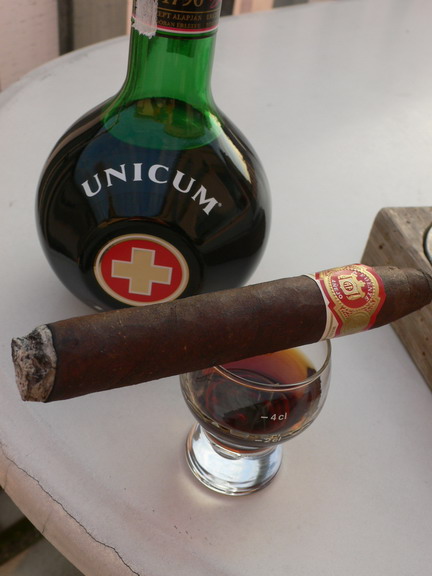 A.Fuente Anejo & Unicum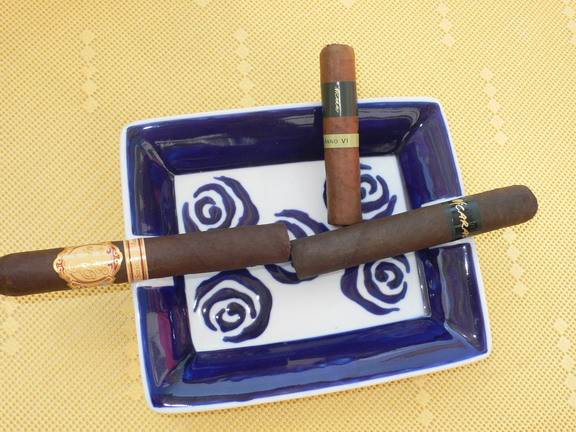 Pepin Garcia & Nicaraos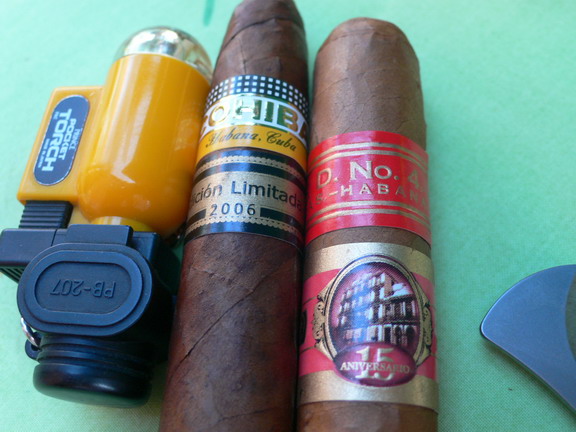 PSD # 4 Partagas & Cohiba EL 2006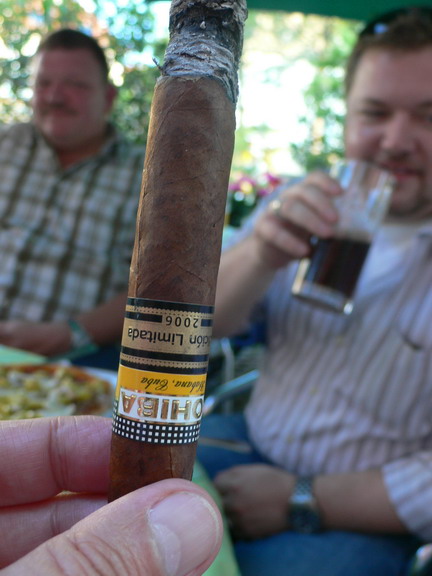 Genuine this time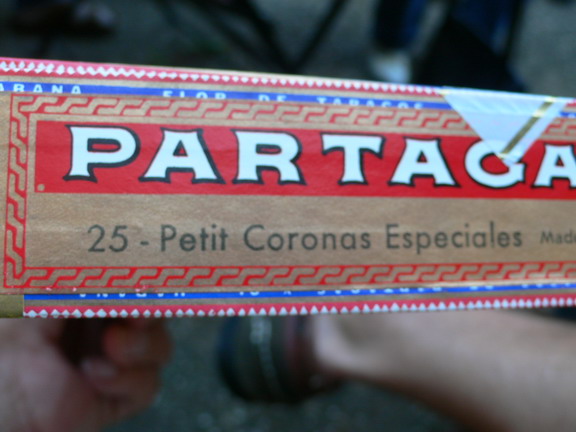 Partagas Pt Coronas Especiales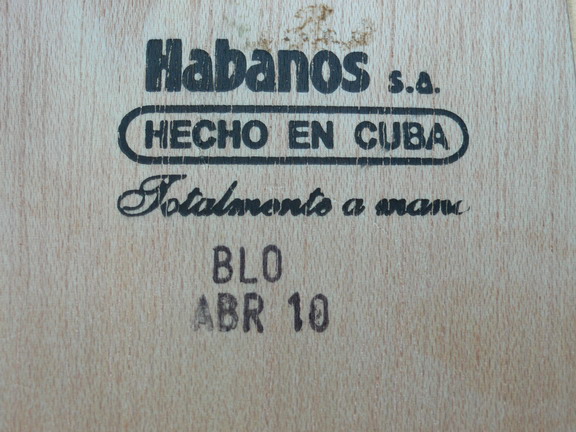 BD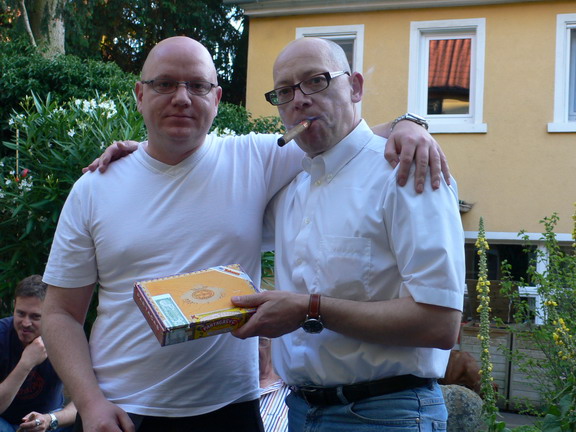 Martin, left, celebrating his birthday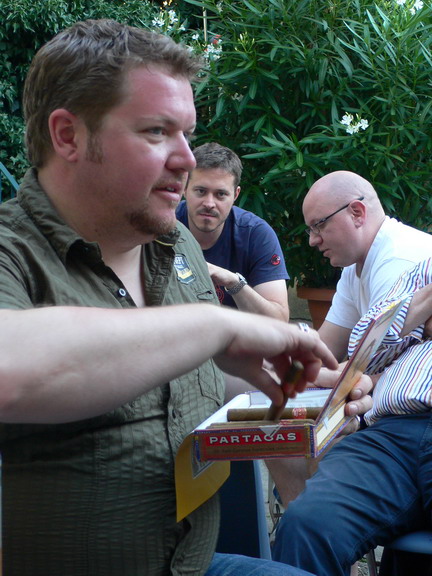 Have one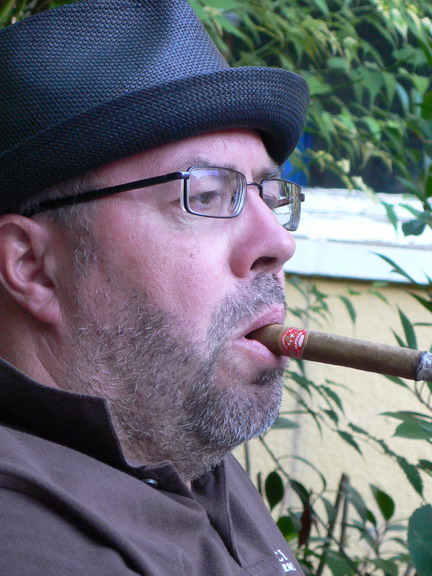 Smoke one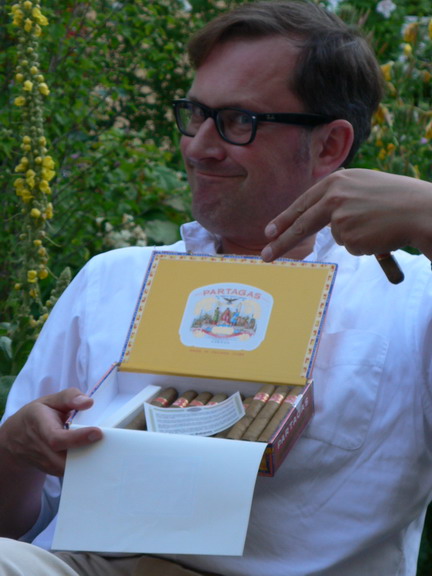 Me too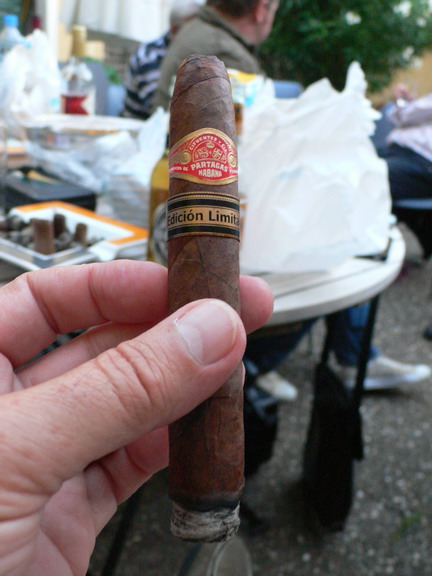 Partagas EL 2000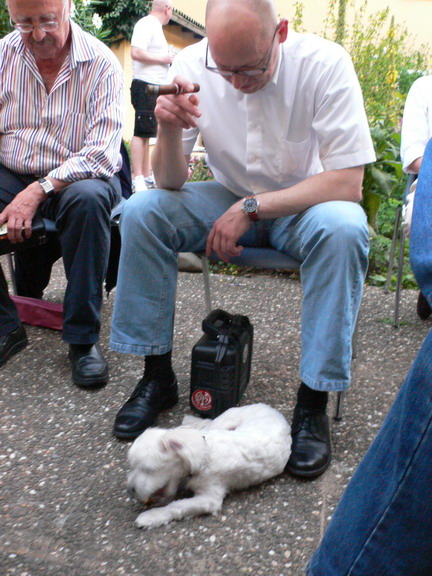 Teddy seeking shelter
Killer dogs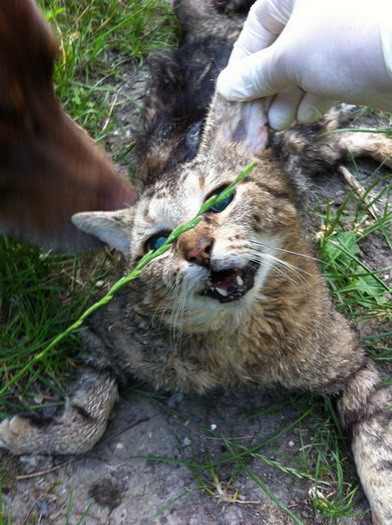 The victim
Copyright 07-2011 © Ninos Flying Cigar