22 May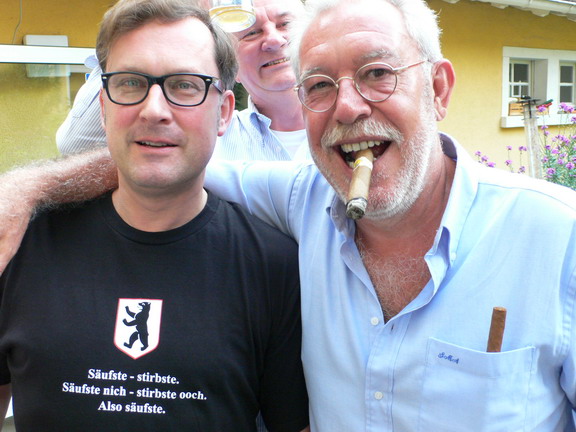 Also haste dicken Kopp ….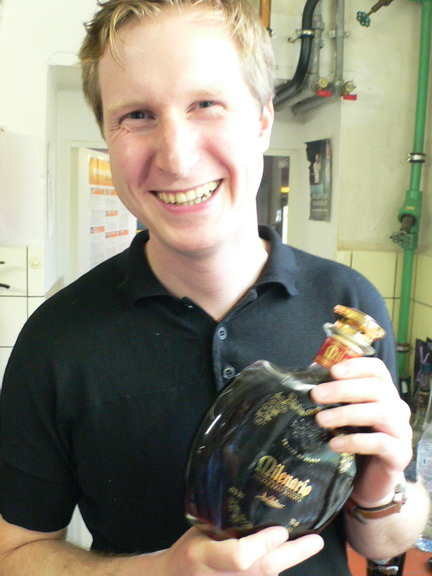 Sunnyboy Michael & Milenario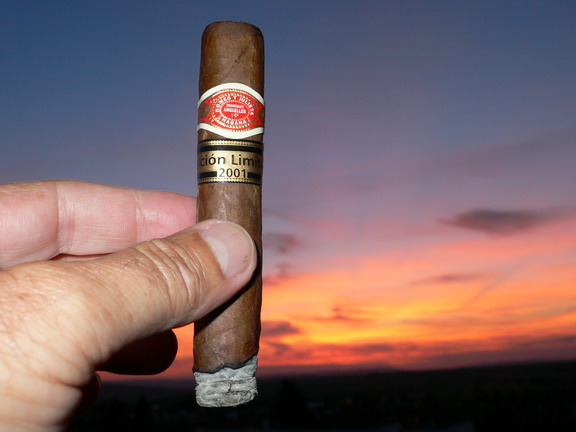 Sunny Days – Good Cigars
May 2011
Weather has been good to us ( not to the farmers though ) for the last 2 months and we have been enjoying hot and sunny days non-stop.
So I enjoy my terrace daily to get a suntan, read and smoke a good cigar after the gym and before & after dinner. Life's good.
Last Friday we met again at the pharmacy and had some good cigars – first a Bolivar Royal Corona from Martin who celebrated his recent fatherhood. Congratulations !
Then followed a Pepin Garcia Series JJ Maduro from our good friend Jorge, the German importer.
Later he also passed out the best cigar of the evening, a custom rolled Cuban Laguito Nr. 1 vitola, commonly called a Lanceros, that was as rich, creamy and delicious as anything I have tasted in the island.
This cigar impressed the hell out of everyone and we were all delighted with it.
Would be very happy to get my hands on a bundle or two of these candy bars.
Beverages were plenty and I really had my share of the fantastic Volkerbräu beer from neighbouring Alzey, we finished a 10 litre barrel of this nectar.
Astrid came to us straight from England bringing a nice bottle of Macallan and Michael "Turner" invited us to a great decanter of Spanish "Milenario" Brandy from Jerez – pure chocolate !
Once again a great evening with friends and cigars at the pharmacy – and good to grab a few Aspirins on the way out, to cure my hangover the next day.
It was worth it.
Nino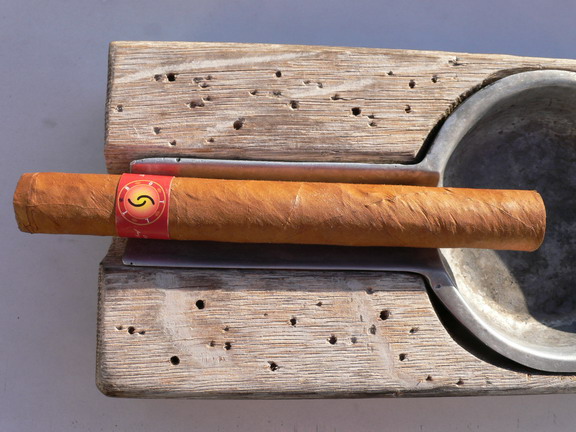 Rare stick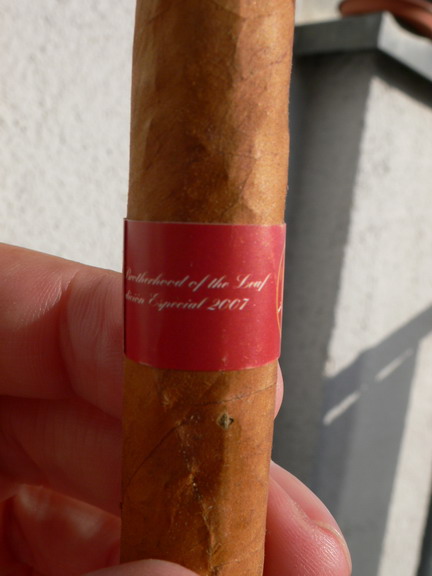 BOTL EL 2007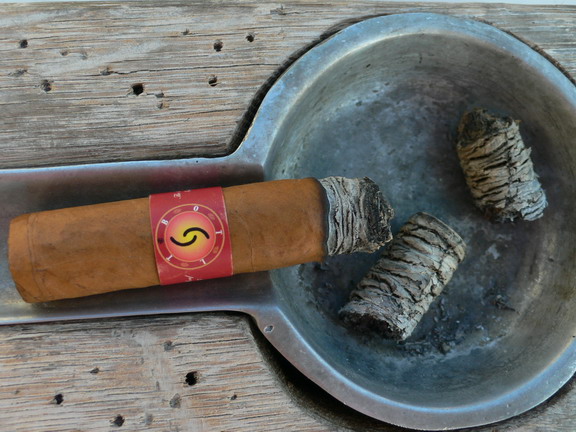 Not bad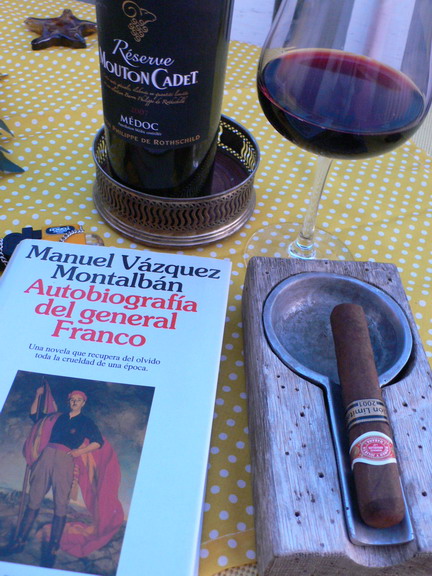 A good book, a good stick ..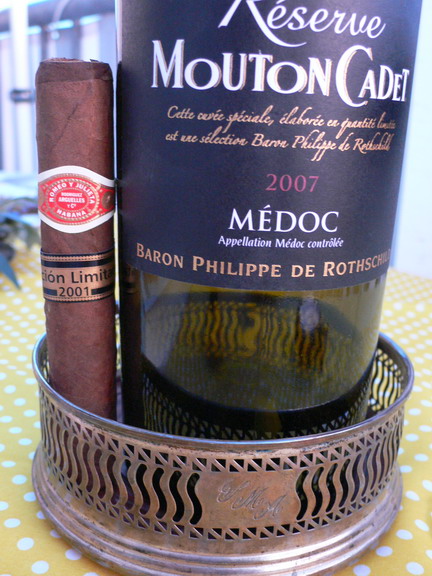 and a rouge ordinaire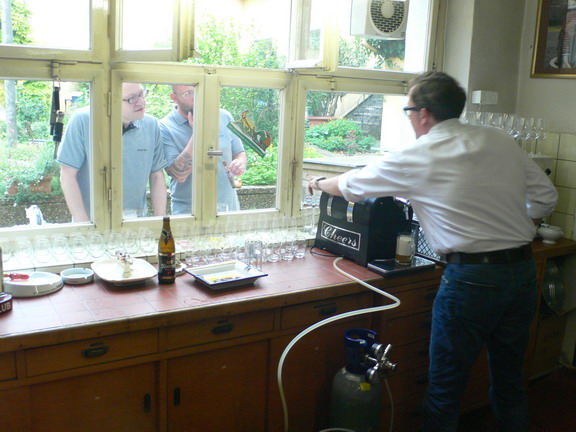 Andreas at the Volkerbräu pump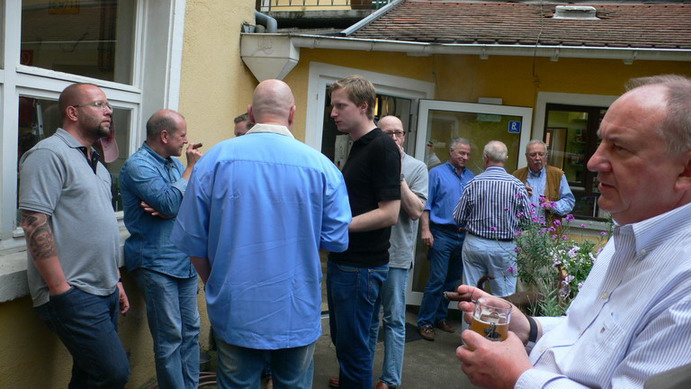 The Crowd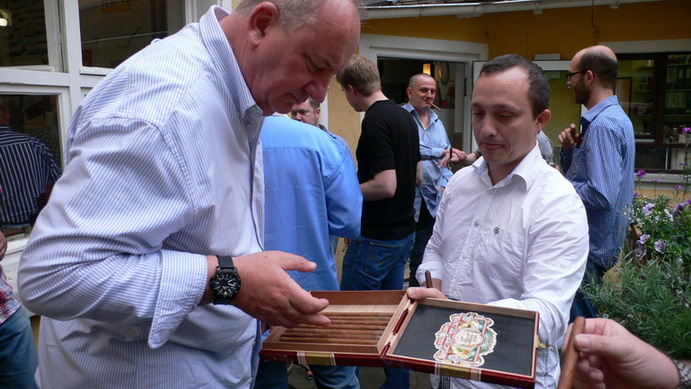 Jorge & Laguito Nr 1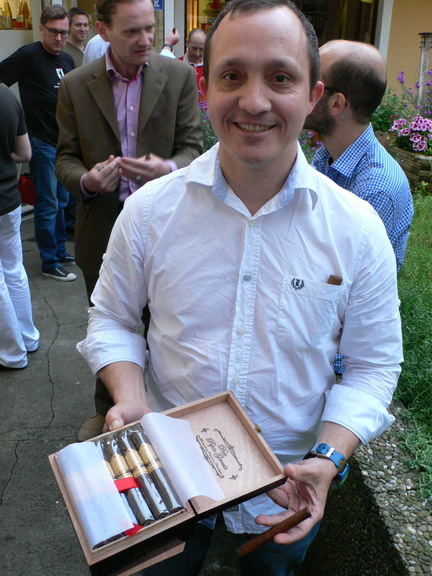 Jorge & Pepin Garcia JJ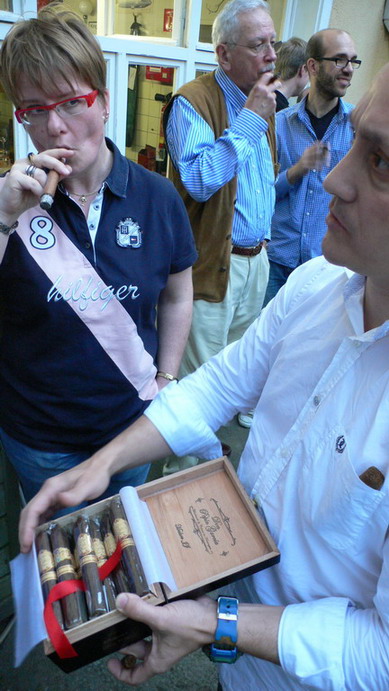 Help yourself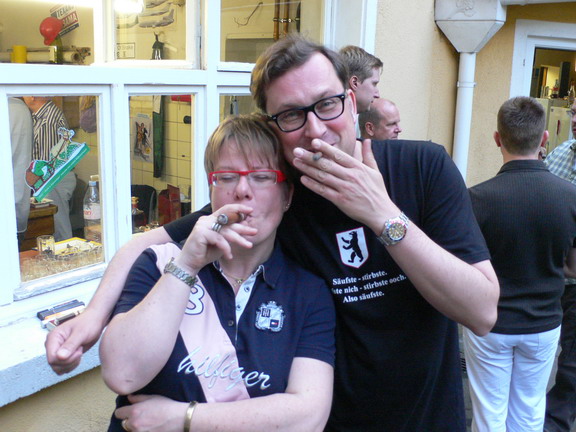 Having fun – Astrid & Andreas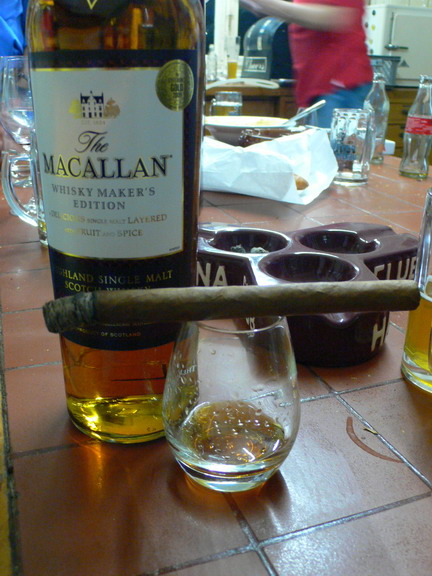 Lancero & Macallan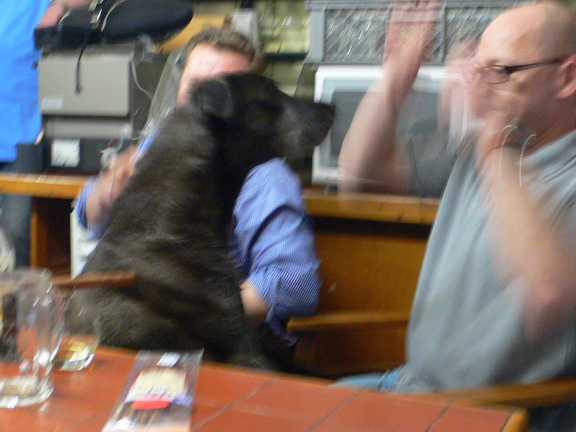 Lotte joining the fun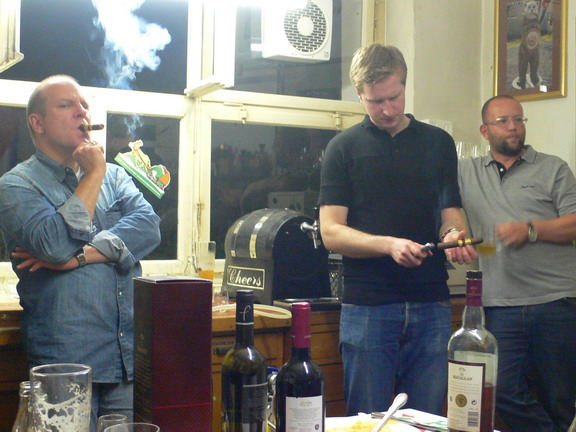 Cheers
18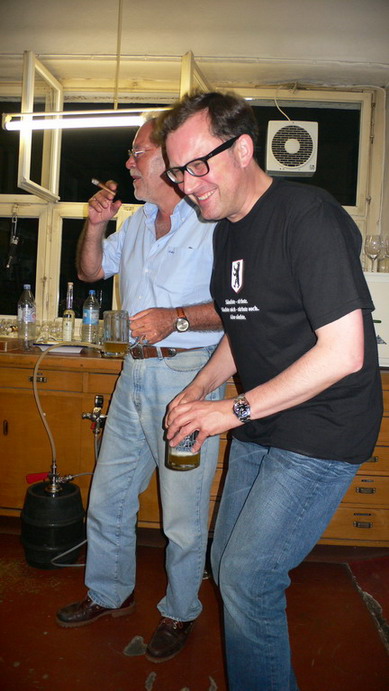 Good fun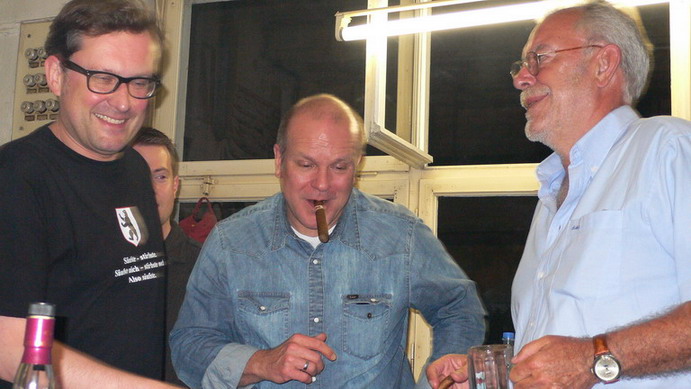 All having fun
Copyright 05-2011 © Ninos Flying Cigar