3 Feb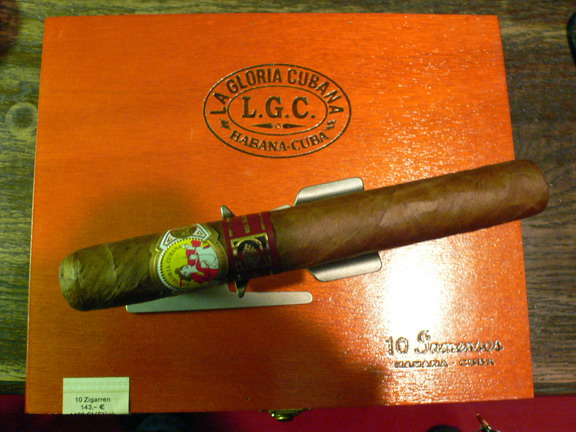 LGC Immensos
LGC Immensos – February 2011
A very nice evening just the two of us in the office.
We had the newly arrived LGC Immensos, a very mild and elegant smoke, good to the last puff, never boring, always impressing and truly good despite of its young age.
Both Andreas and I agreed that it is a remarkable cigar, true to the LGC line of smooth, understated and sweetly refined cigars.
We shared 4 different lines of Johnnie Walker Scotch with the cigars – agreeing again that the Green and Blue Label were best of the line-up.
After the 2 hr smoke of the LGC we switched to some custom rolled sticks that we had been "re-vitalising" for a week in the humidor, a Hamlet and a Monsdale and, lo and behold, they were definitely much better than they were when they arrived in a dried out state.
Both impressed with them and chased them down with a special, very sweet-leaning and rummy Cigarrignac.
All in all an evening of good fun and long conversations.
What more can you ask for ?
Nino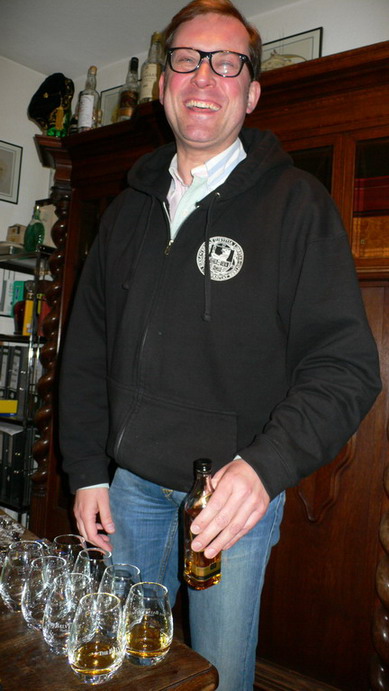 4 Whiskies – 8 Glasses – The Start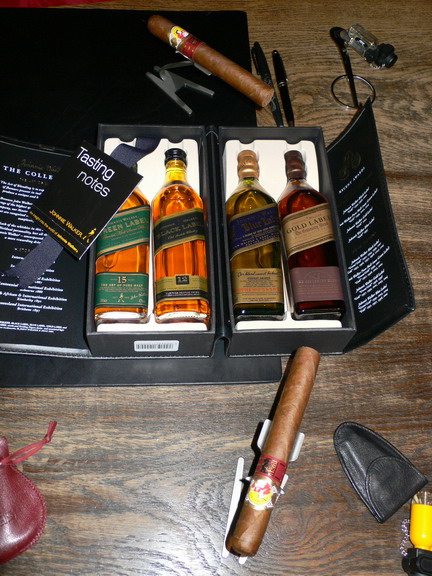 JW Tasting Box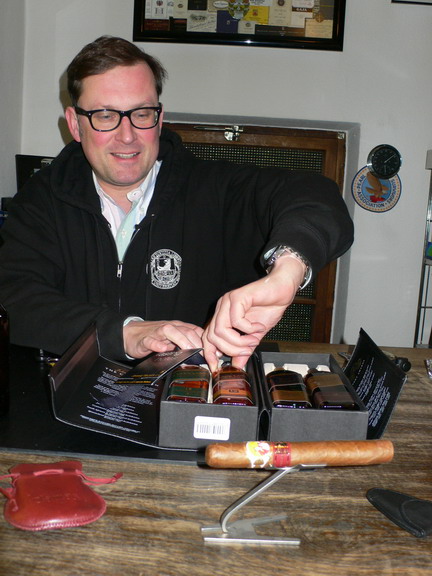 Tasting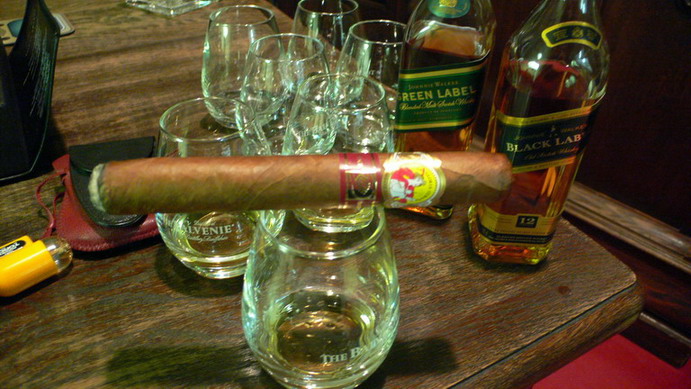 Underway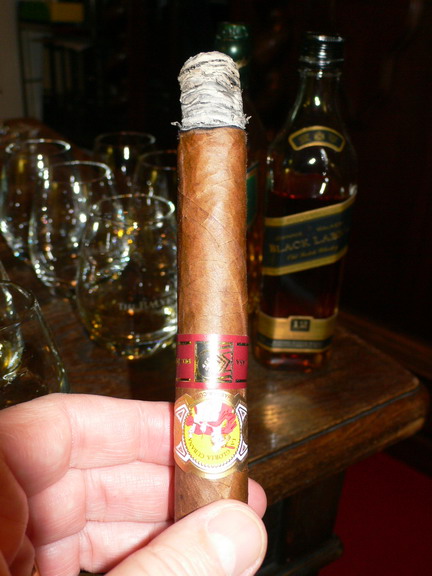 Yep – good one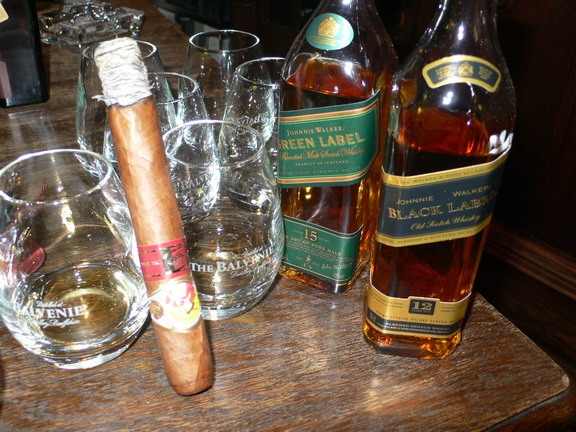 Rest & Recreation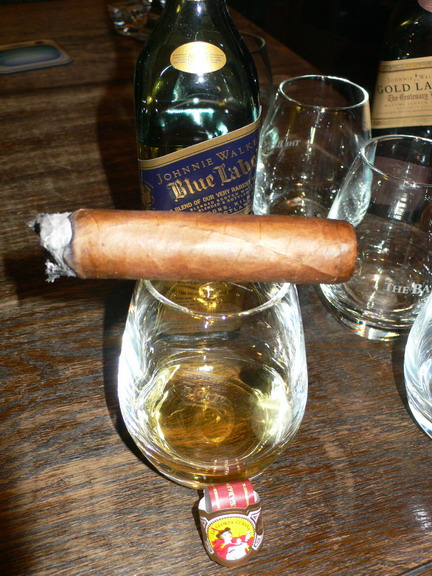 Good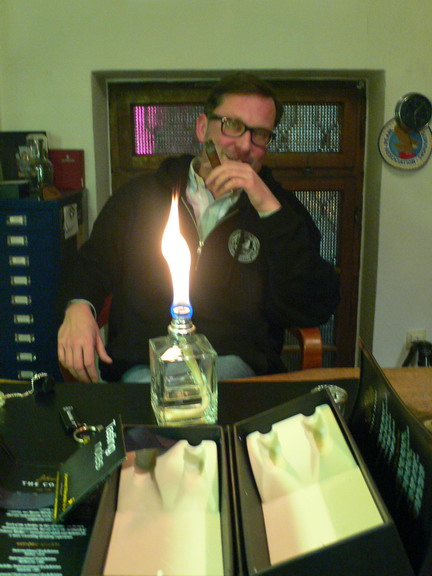 Burning up the Smoke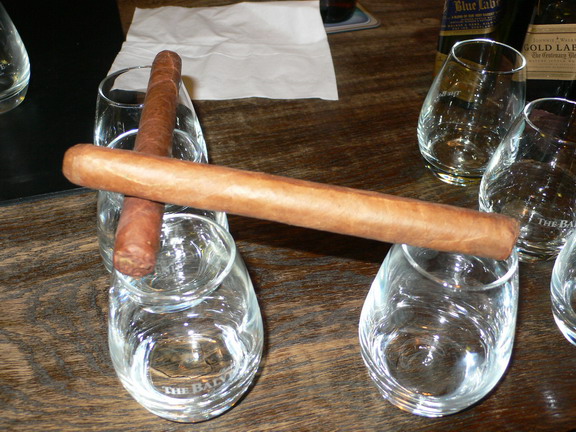 Hamlet & Monsdale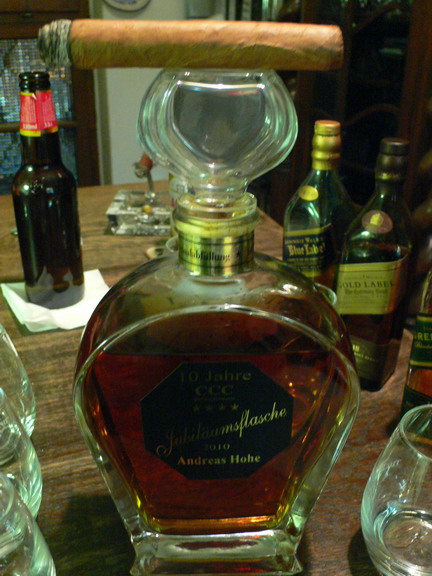 Finish Line
Copyright 02-2011 © Ninos Flying Cigar