16 Sep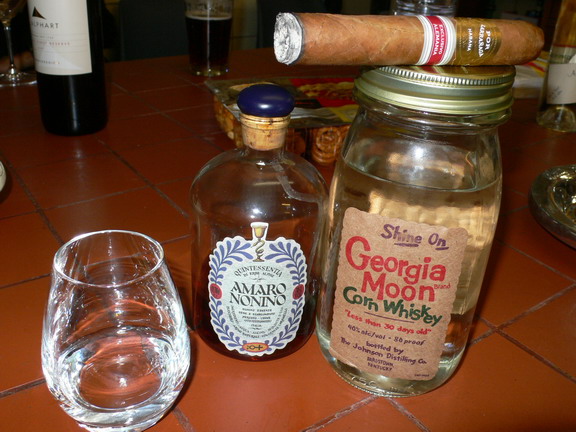 Southern Spirits & German Regional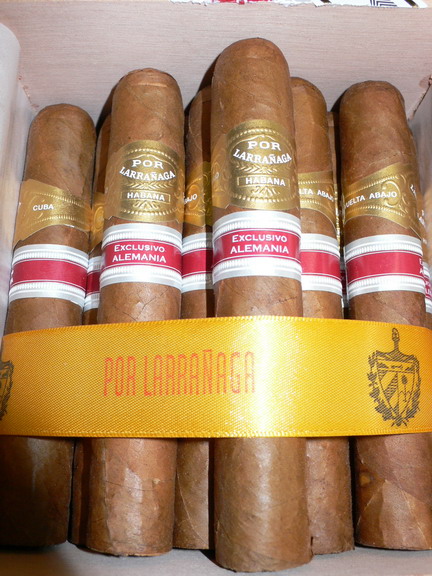 PL Robusto ER Germany
September 2010
A very easygoing week-day pharmacy smoke, we were down to 6 men by 9 pm – but held on until almost midnight in the lab drinking Bourbon, smoking good cigars and shooting the crap as usual.
Walter had brought the new German ER PL Robusto and both Michael "Turner" and I were quite impressed with it.
Someone had brought a jar of Georgia Moonshine that was also fine, but nothing beats good old Jack Daniels, whatever its colour, and this Jack was green.
Funny to find out how many of the guys love Jack & Ginger. My favourite drink when not savouring it straight.
Albert was nice enough to bring some sausages along to snack on and crispy spicy tortilla chips were provided courtesy of Gottfried.
The beer was dark draught and quite on the sweet side, this time a barrel from Luxemburg called Dieburg if I remember correctly, compliments of Andreas.
Life could be worse ……..
Nino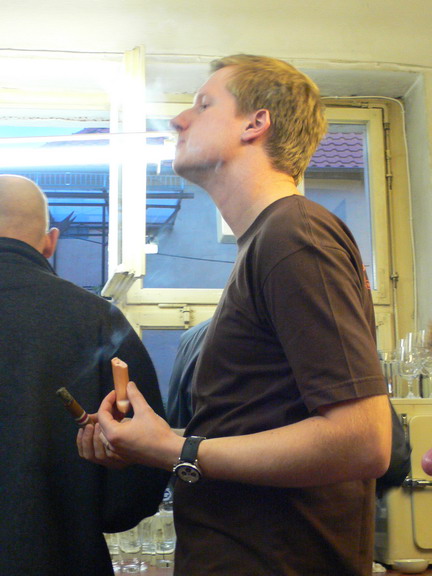 Eat the cigar & smoke the sausage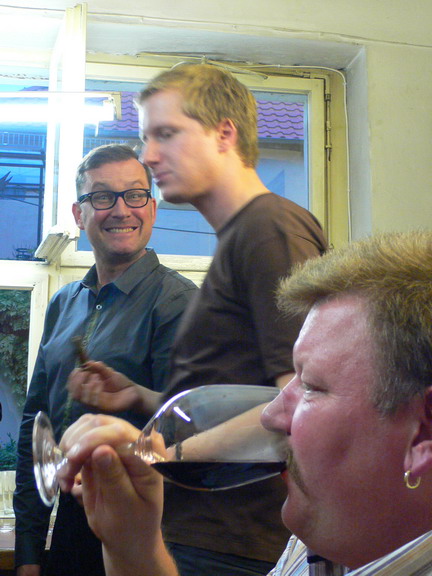 Eat, drink, smoke, be merry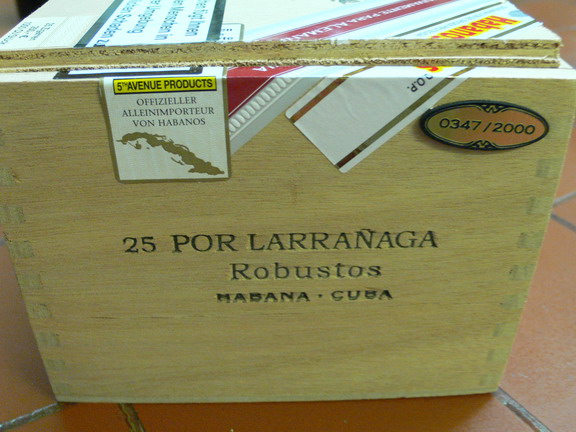 PL Robustos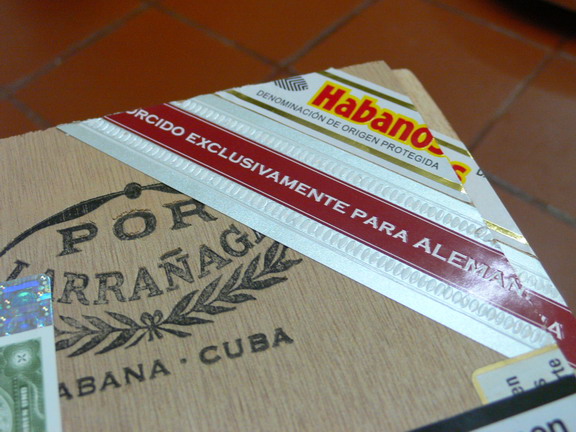 Pl Robustos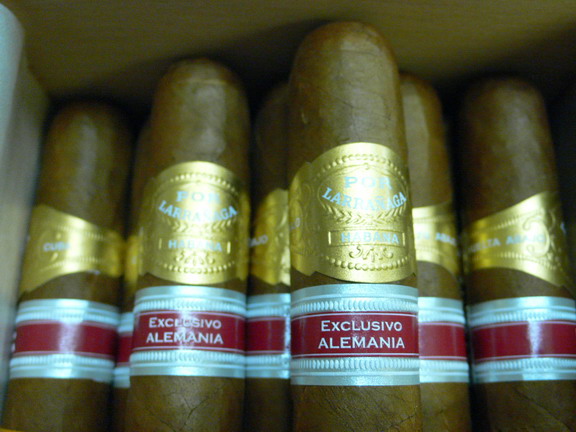 PL Robustos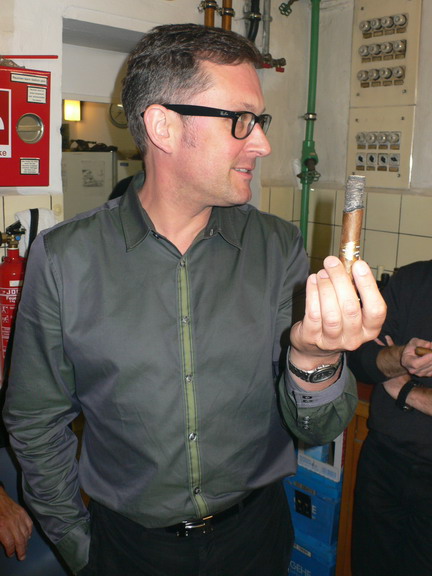 Andreas liked them too
We did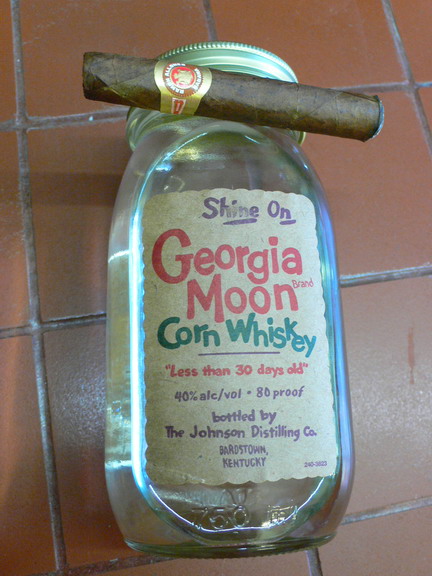 Corny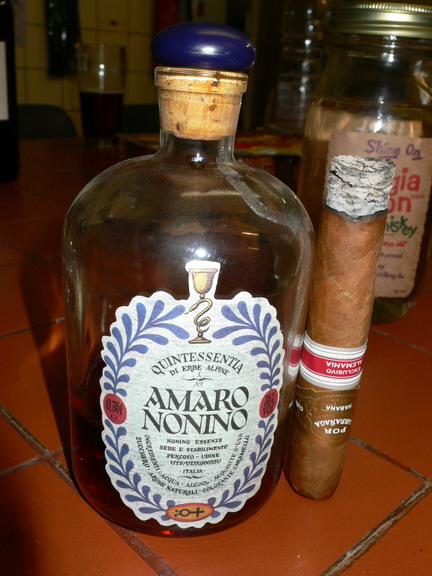 Nonino for Nino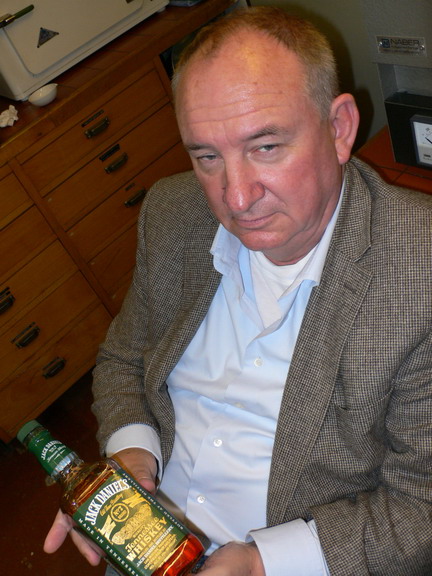 He's looking at you
Big Hans, Michael & Jack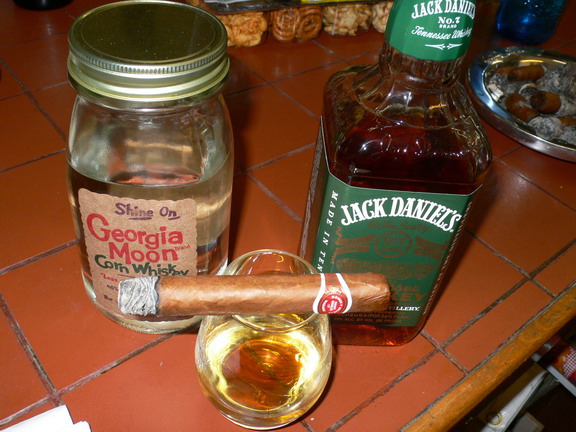 Southern Spirits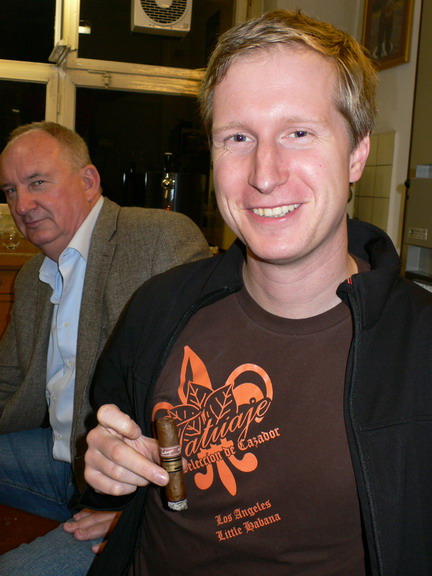 Nice Tat Tee
Copyright 09-2010 © Ninos Flying Cigar