26 Jun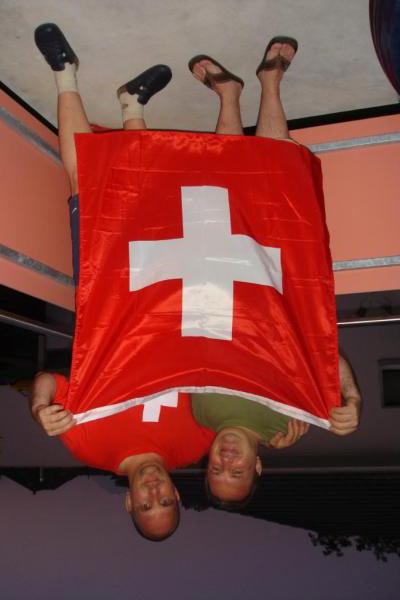 Aufwiederlugge Schwiiz
From Hopp To Flop – Swiss Go Home
A friendly "Blog War" bet between Heiko "Eldondo" and myself :
Originally Posted by eldondo :
HAHAHAHA
Switzerland kicked the asses of the Spaniards!!!!!!
HOPP SCHWIIIIIIIIZZZZZZZZ!!!!!!
Originally Posted by eldondo :
Arrivederci Italia…. don't cry Gino…. live goes on… they can take the same bus together with France and Spain (they'll follow tonite…)
Originally Posted by Nino :
The euphoria for your new country of residence writes checks "your" team has yet to convert into goals tonight.
Spain needs a victory but the Swiss need 2 goals vs Honduras to continue.
So we'll see later tonight who's packing up and going home.
I'll be sorry for Mr Portmann as a football fan but … life is tough.
I propose a deal :
Swiss win you use my picture of atonement in your blog – with your comments.
Spain wins, I use your picture with your comments.
Well, life is tough, Switzerland went from Hopp to Flop and Spain will meet neighbouring Portugal in the next round.
Better than facing Brazil for sure.
Great fighting spirit shown by Chile tonight, perfect first half, one of the best in this tournament.
Better yet was my Pancho Cuba Custom rolled cigar which served me famously during more than 90 minutes – a creamy cigar that smoked like a dream. What a perfect cigar !!
Andy – the Spain-England-Germany-Anything – fan lighted up a 10 year old souvenir baseball bat from the Canary Islands and even inhaled from it.
Hope he recovers soon from toxic poisoning before Sunday's match against England – we still have to burn his jersey …….
Nino
Some impressions of the match :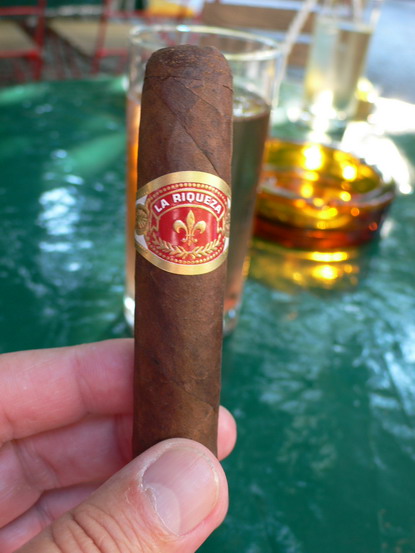 Aftre dinner, before match cigar – Thanks Alan "Mr Goodfella" !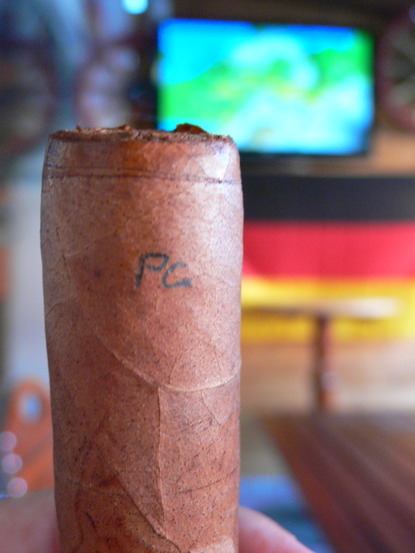 Pancho Cuba from 2009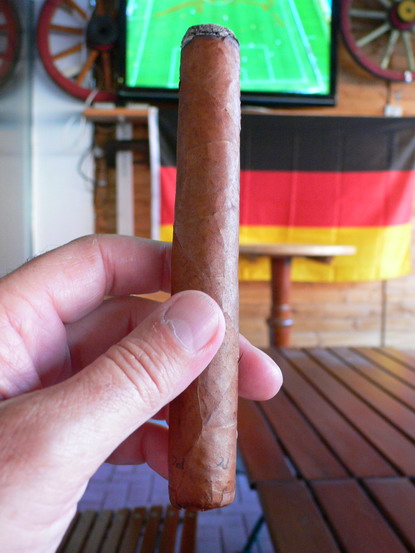 Perfect Pancho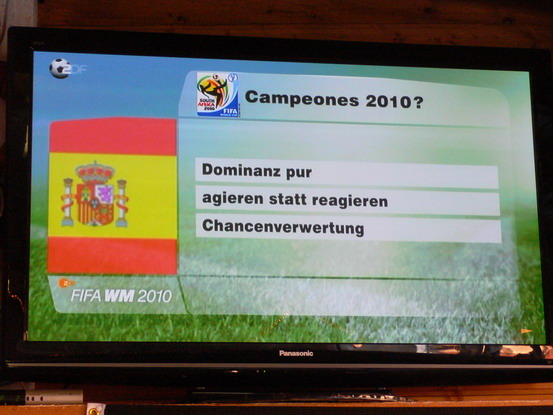 Reads good
La Furia Roja tonight in Pretoria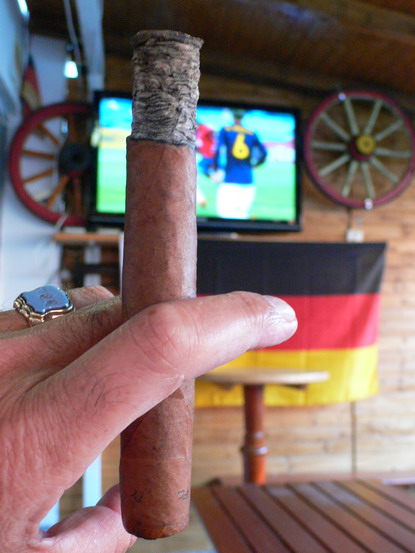 Perfect Pancho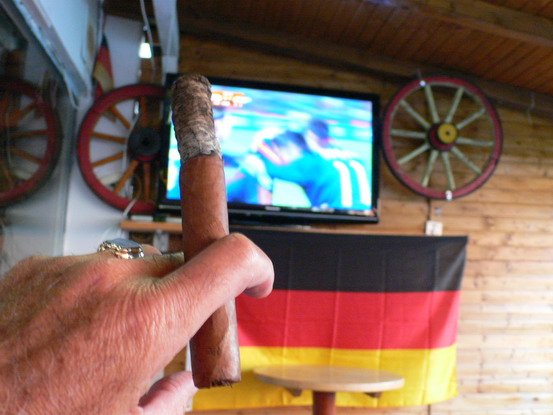 Perfect Pancho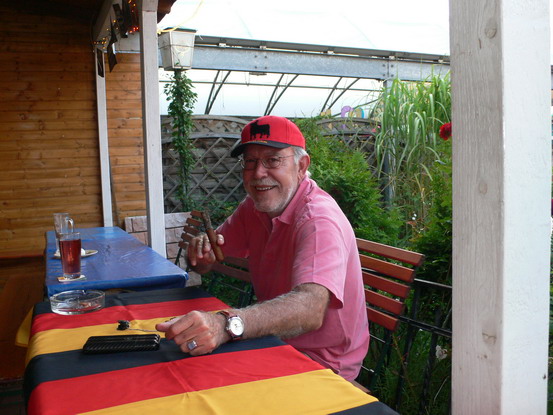 Perfect Pancho Nino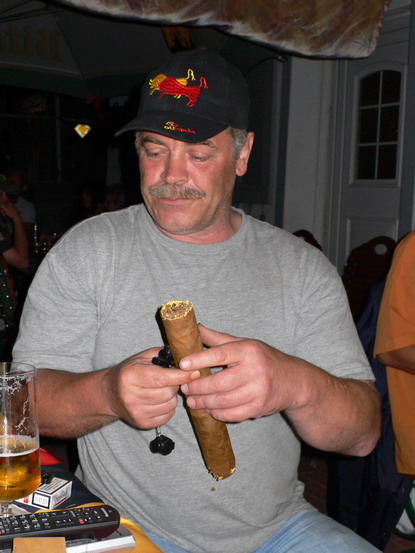 What a sausage !!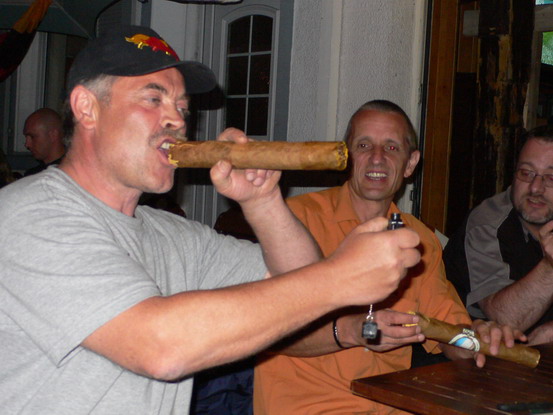 Daring Andy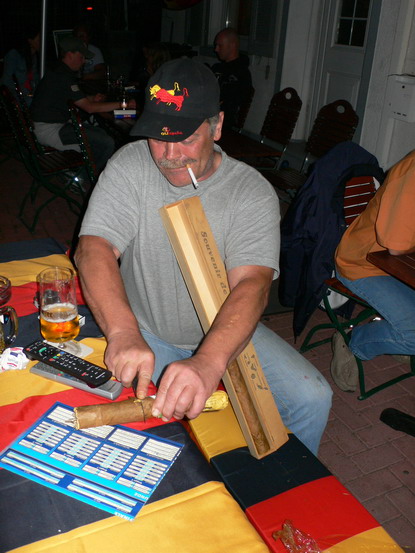 Sharing the sausage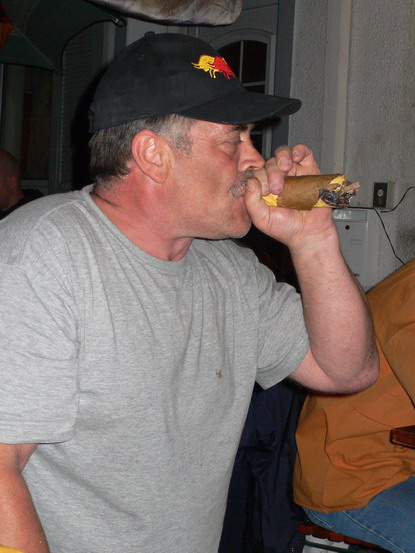 Intoxicating but fun
Copyright 06-2010 © Ninos Flying Cigar