18 Jun
Freddy jr trilled by the game
Free sausages at half time
Free Sausages But No Free Beer Today
Freddy jr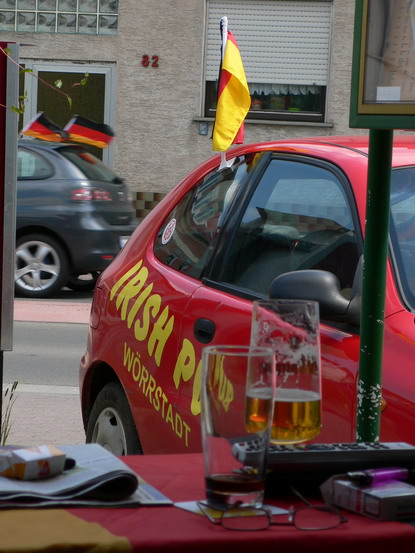 A decorated village
Germany
– Serbia / 18.06.2010
The good thing about my dual citizenship is that I have two very good teams to cheer for in this World Cup.
After yesterday's great Mexico match that gave me lots of pleasure and a Siglo VI as a reward, it was time for the German side to play today.
So early this afternoon, we again had lots of fun at Andy's pub plus a great, passionate and well played match that Germany narrowly lost.
Despite that, the fun and good spirit prevailed and we enjoyed the match cheering all 90 minutes of it.
Free sausages at half-time, but no free beer this time.
This is a fantastic way to enjoy the World Cup !
Nino
Fans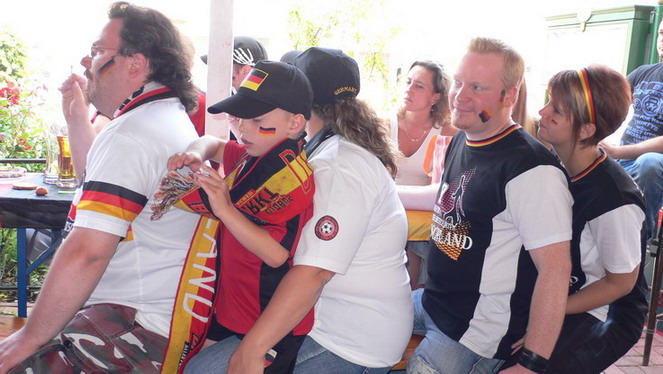 Fan family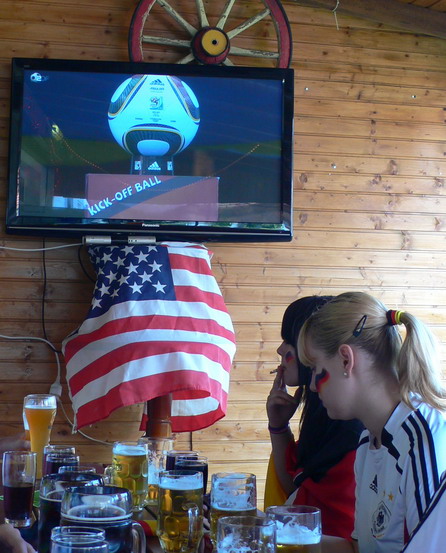 Kick Off in Port Elizabeth – Happy Hour in Wörrstadt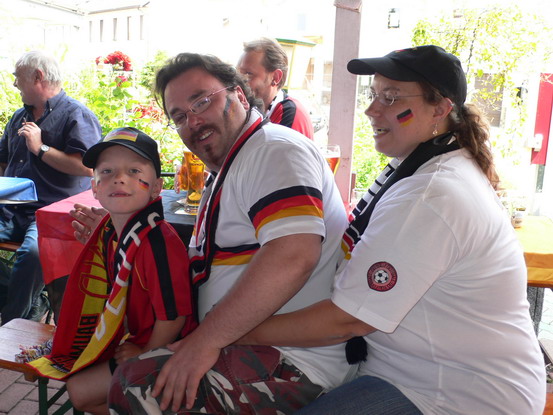 Happy mood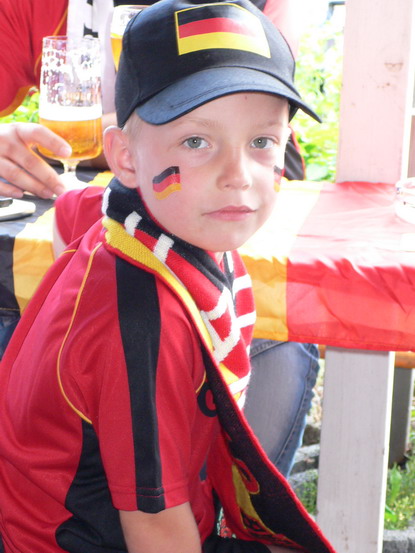 Dedicated follower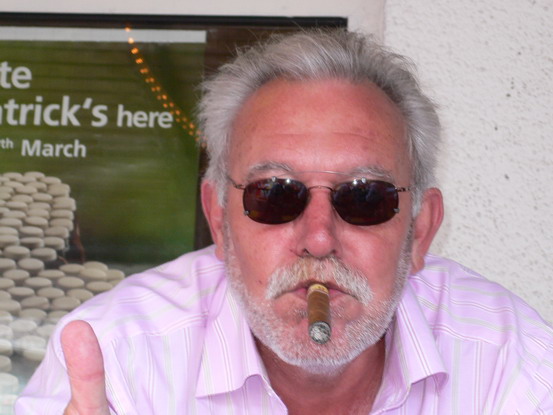 Good match – good Bolivar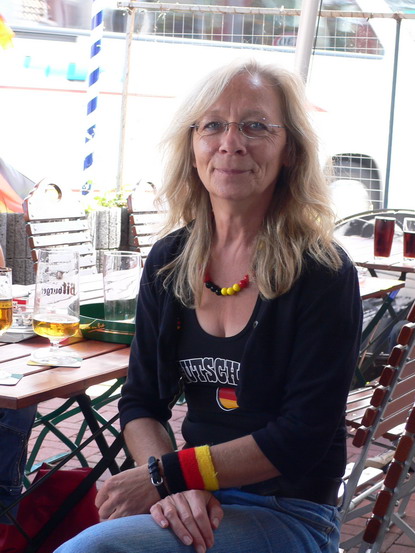 Ute – Andy's wife in colours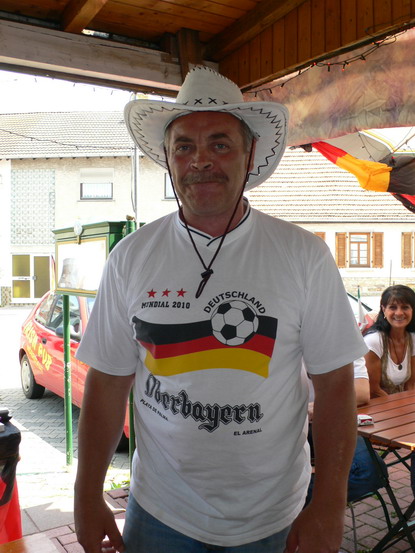 Andy – German fan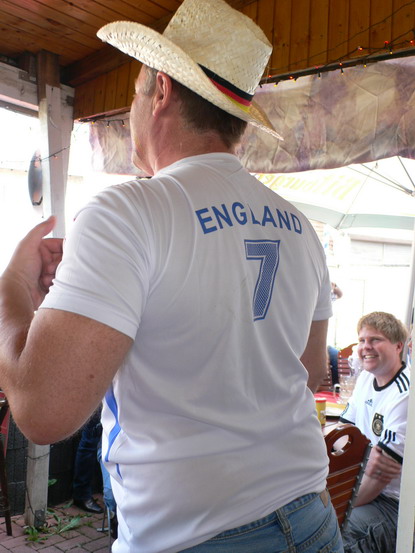 Andy – England fan tonight against Algeria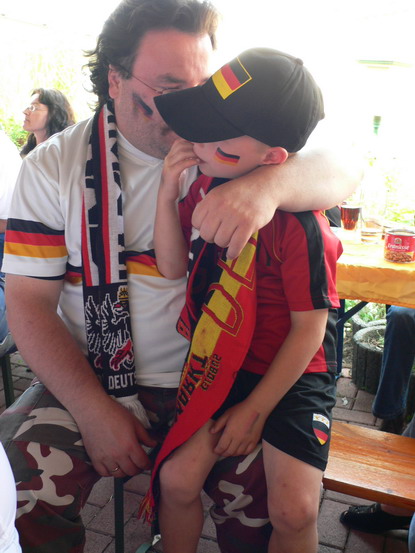 Freddy concoling his son after the loss
Copyright 06-2010 © Ninos Flying Cigar