24 Jun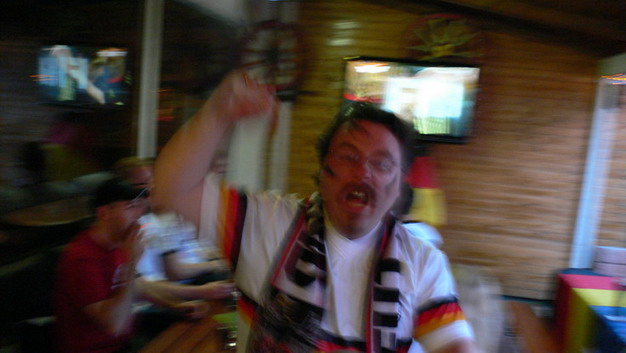 Goooooooooooooooooal !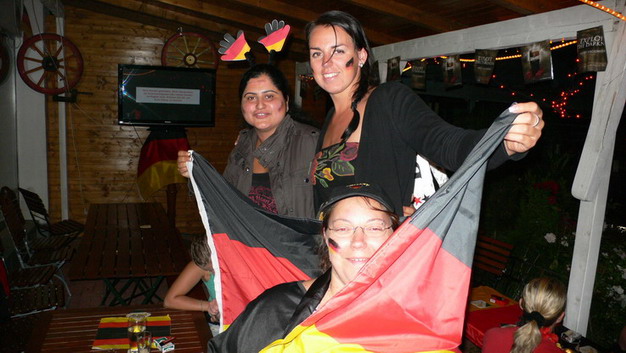 Waving the flag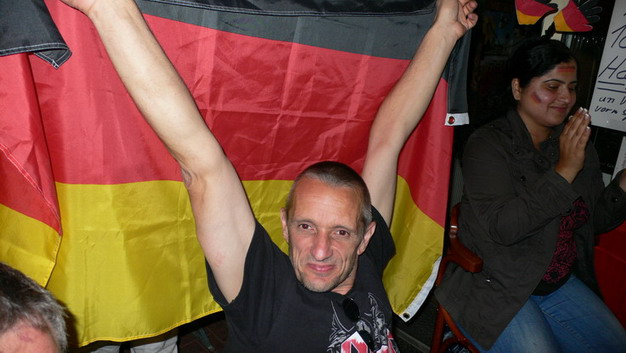 Waving the flag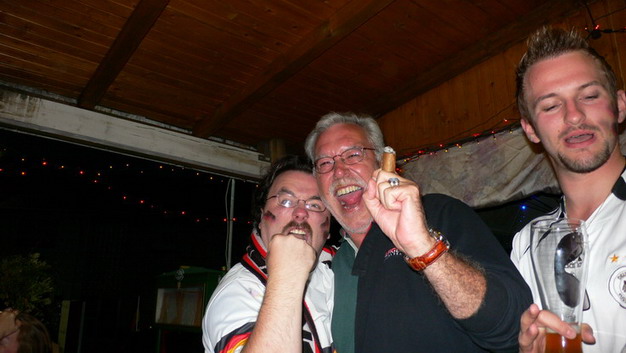 Celebrating
Flags, Sausages & Party
Having a good time at Andy's Pub for the Ghana-Germany match yesterday evening.
Happy hour drinks, half time sausages, lots of music plus free beer and a good party after the match. Happy fans waving flags and lots of fun inside & out the pub.
Germany won and will meet their "favourite" team again this Sunday : England.
Now, that should be a bigger party yet – specially after the penalty shoot-out  :-)))))))))))

Nino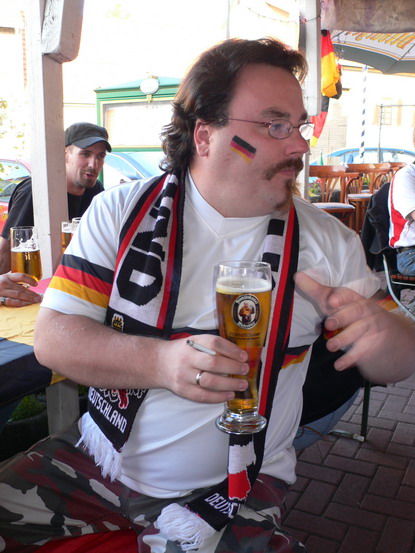 Freddy warming up for the match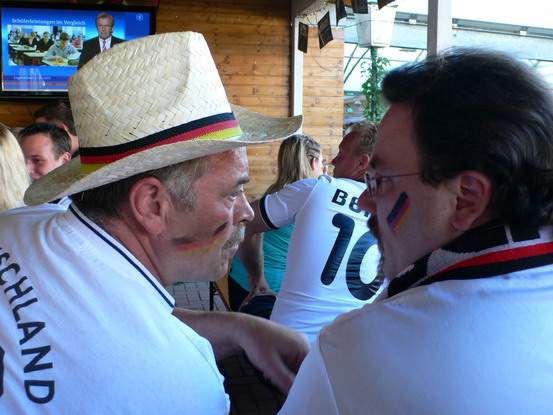 Experts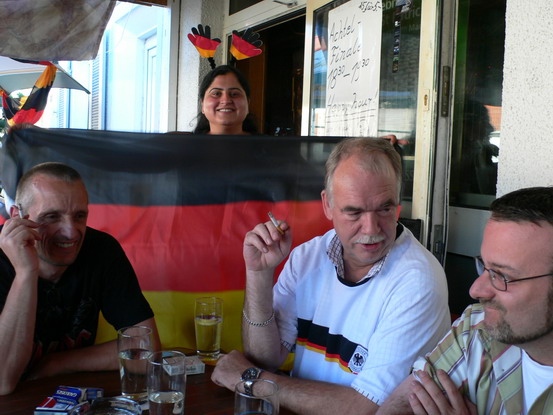 Good time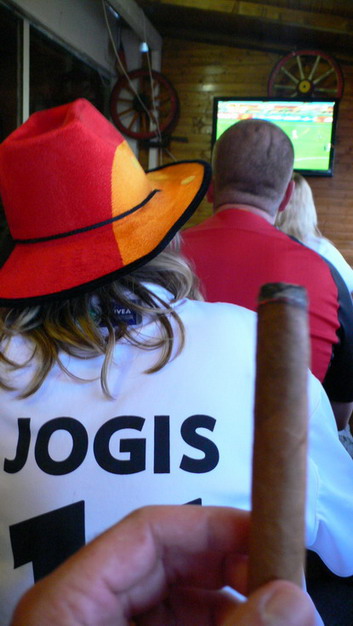 2 Canonazos for the match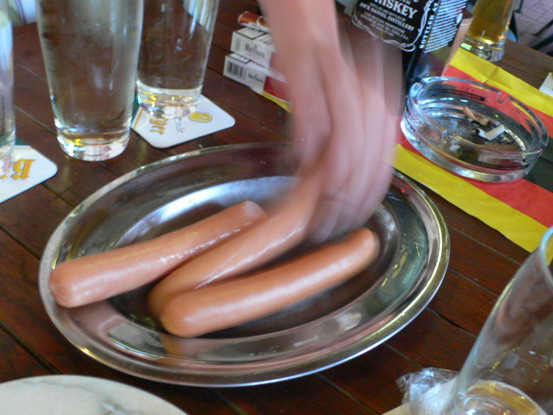 Half time sausages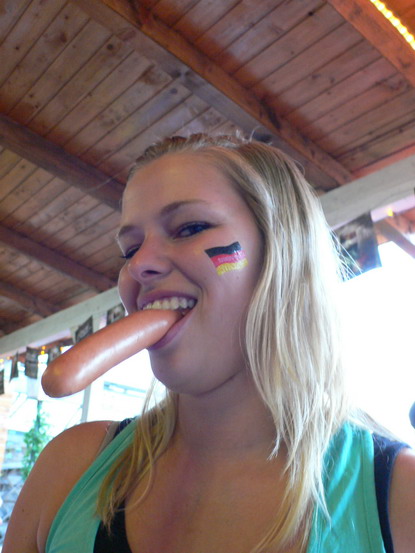 Yummy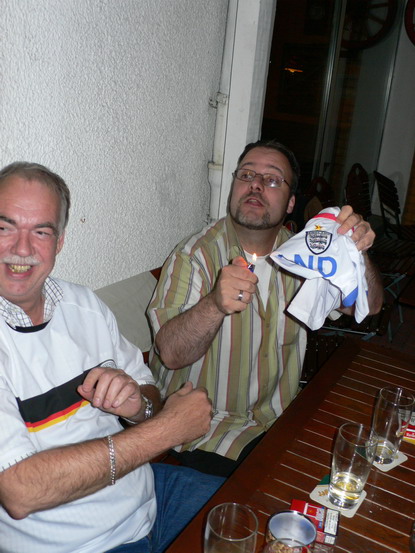 Preparing for the England match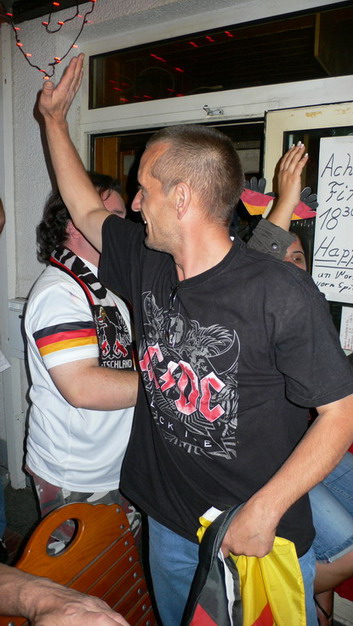 Party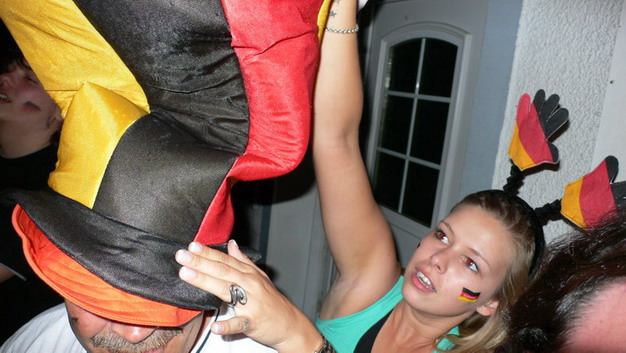 Party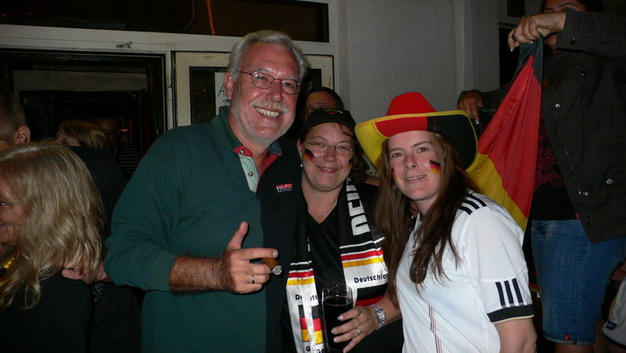 Party
Copyright 06-2010 © Ninos Flying Cigar