5 Jun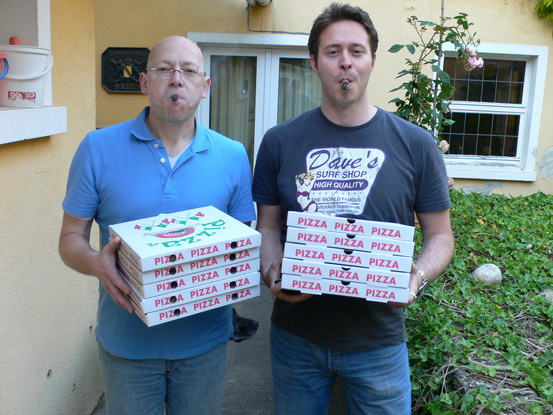 Pizza delivery by Gabriel & Olli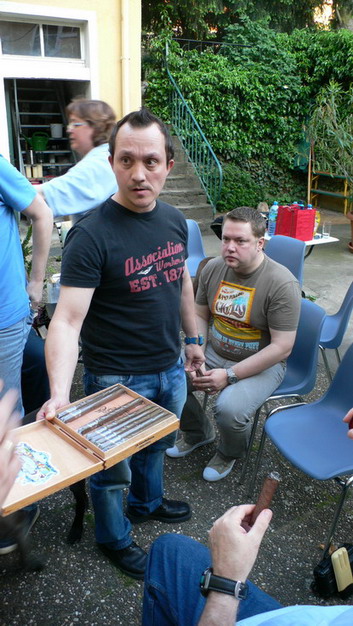 Jorge passes Fundadores by Pepin Garcia around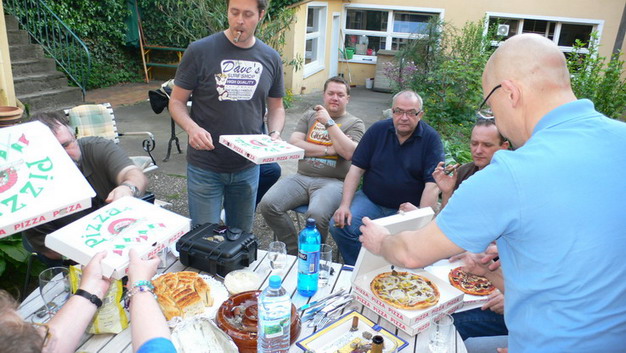 Pizza evening
June 2010
Just another open air good time at the pharmacy – happened to fall on a holiday so we basically had all the regular crowd joining the "pizza-for-all-party" in the courtyard.
Astrid prepared delicious baked asparagus with cream cheese and prawns to home made bread, but the main male dish was pizza – delivered by Gabriel and Olli.
That was followed by a generous "help yourself" offer from our Cuban friend Jorge Fernandez Mendoza of a box of  Pepin Garcia Fundadores, a chocolaty, dark maduro Lanceros that left a very positive impression on everybody's palate.
About time winter left us and the warm weather started to get a foothold.
Nino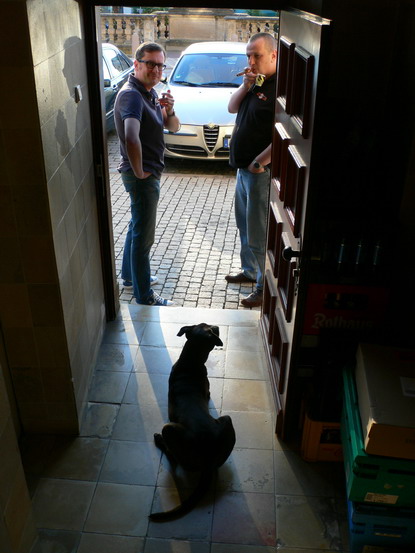 Andreas, Lotte and Vitaly waiting for cigar smokers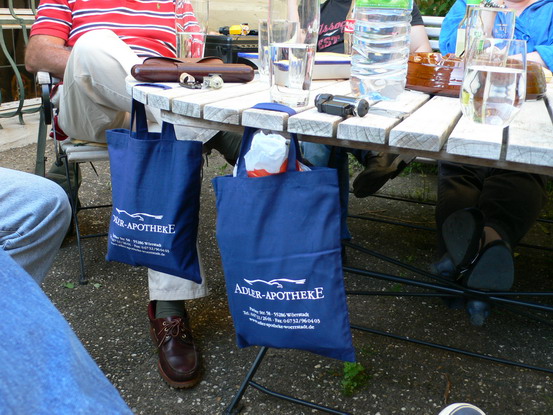 Pharmacy doggy bags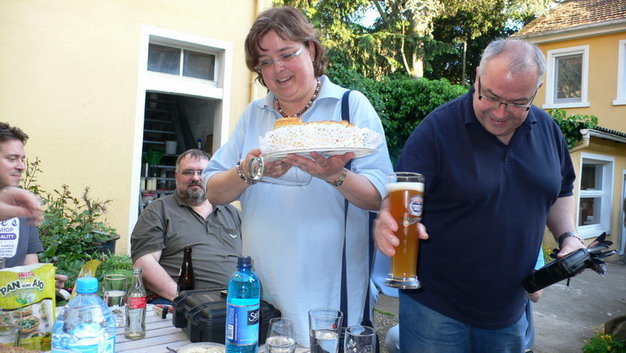 Astrid & asparagus cream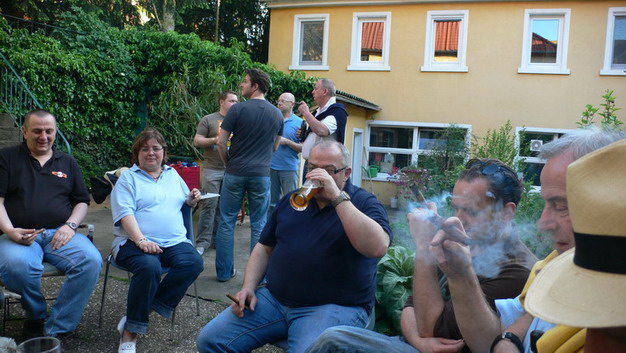 Waiting for the pizza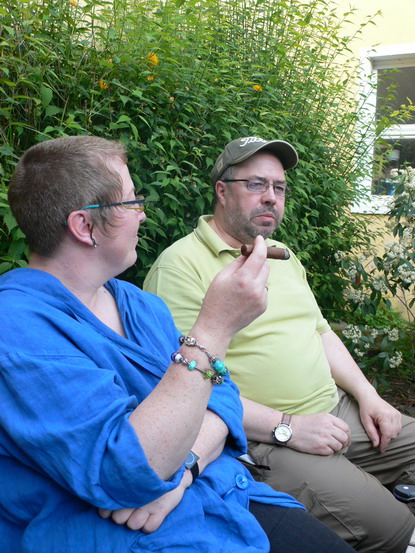 Stephanie & Mannix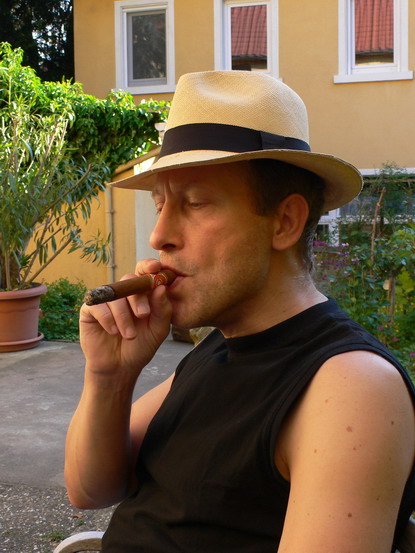 A very stylish Bernhard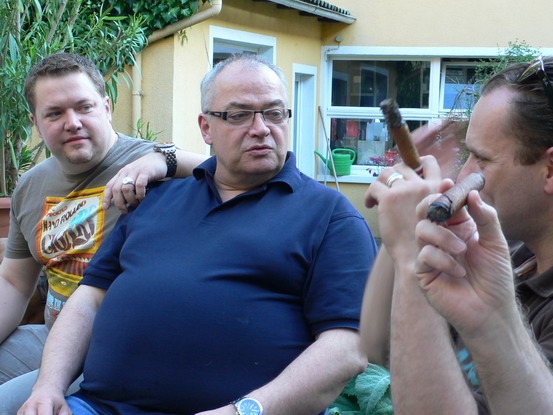 Bernd, Gottfried & Heiko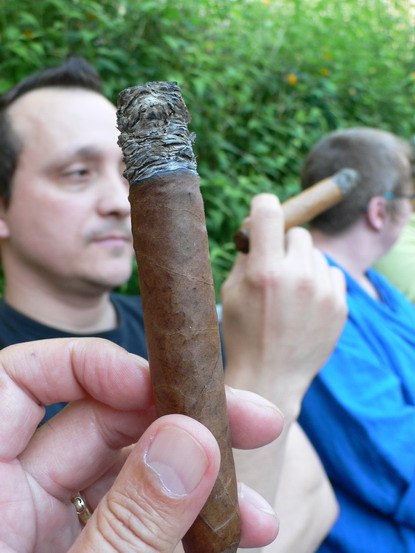 Pyramide & Jorge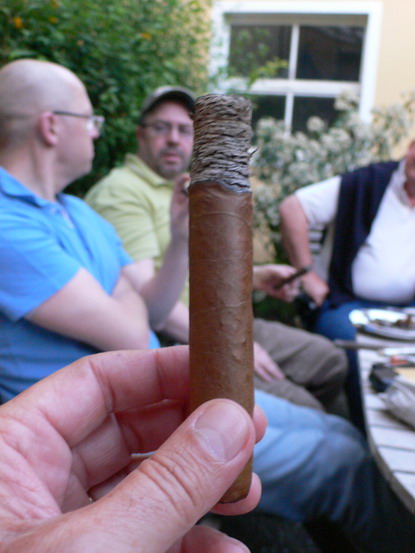 Canonazo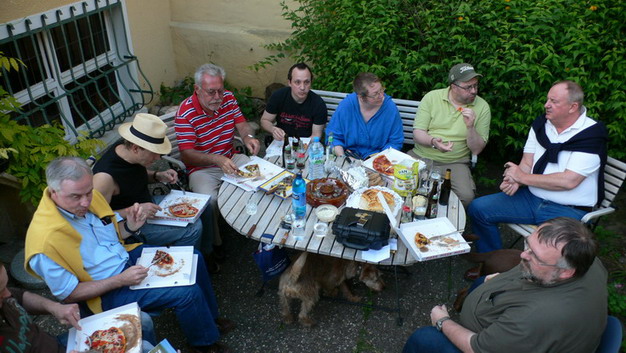 Digging in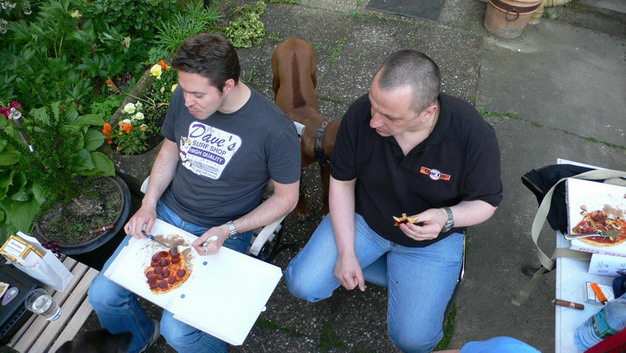 Pizza time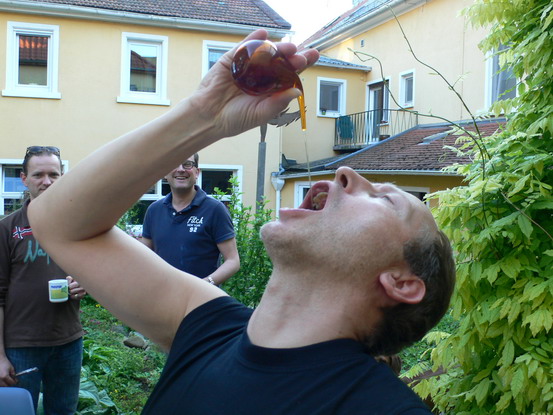 Rum time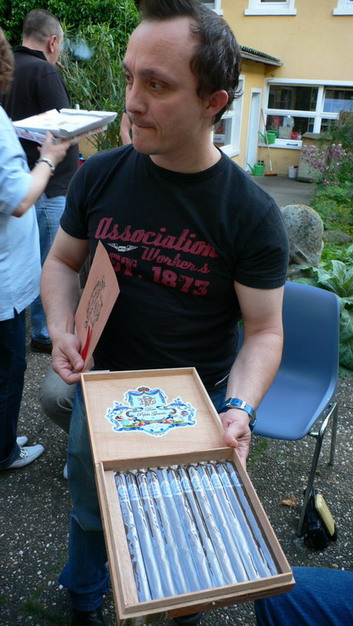 Fundadores time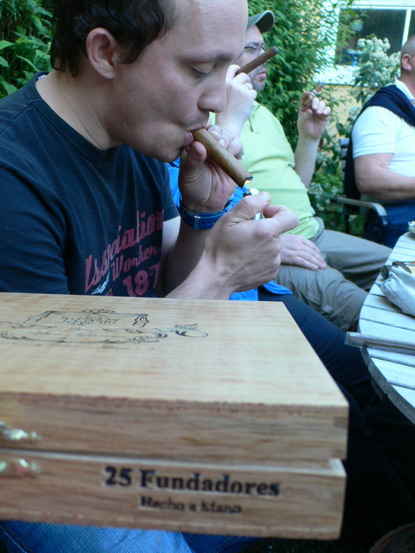 Gracias Jorge !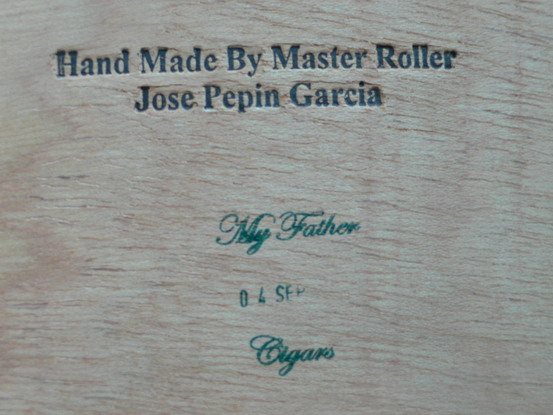 Truly a master roller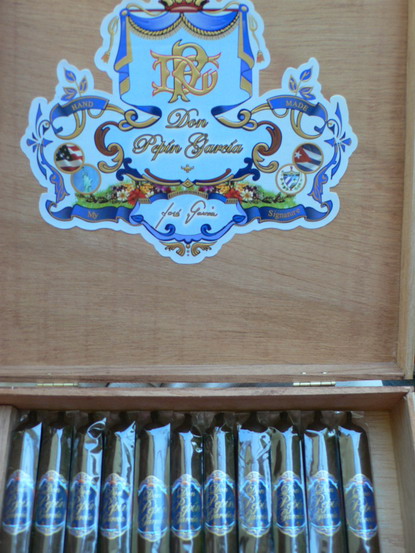 Pepin Garcia Fundadores
Copyright 06-2010 © Ninos Flying Cigar