23 May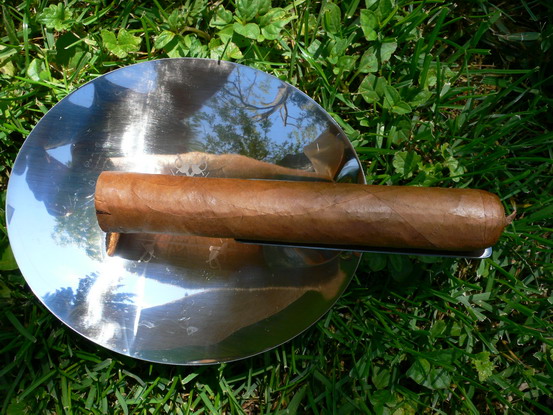 BHK in the garden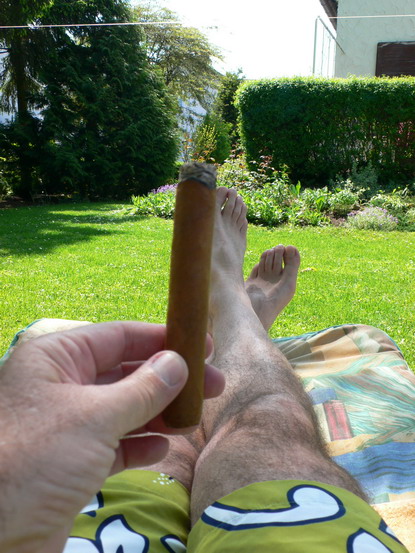 Perfect weather for cigar pleasure
May 2010
Being Whitsunday (Pfingstsonntag) we had a family lunch.
Delicious Spießbraten, which is stuffed beef roll, fresh asparagus and South African Rose went down very well.
Afterwards we enjoyed the sun and the shade below the walnut tree and I had time to taste one of the new BHK 56 that I brought with me from HAV earlier this year.
Considerably less humid after being dry-boxed for a while, this flawlessly constructed cigar is a beautiful sight with its pretty pigtail and picture perfect oily wrapper.
Honey scented dry draw, again, very intense and promising.
The cigar smoked and burned perfectly for over 2 hrs, very creamy with interesting undertones that I assume is the medio tiempo leaf contribution to its being so rounded and accessible being so young.
Never harsh or biting, always pleasant and leaving thick layer of flavour that would remain in the mouth (or palate rather) just like a buttery, heavy Chardonnay.
The cigar gained strength halfway but remained perfectly accessible. Complex, but never off the perfect track.
Again, this cigar is from first production and made for the Festival, so the blend might be just perfect.
It proved to be the best cigar smoked in Havana this year, it certainly continues to deliver a great amount of smoking pleasure and I am certain that this will be a sought after classic cigar if the blend is kept as perfect as this.
Nino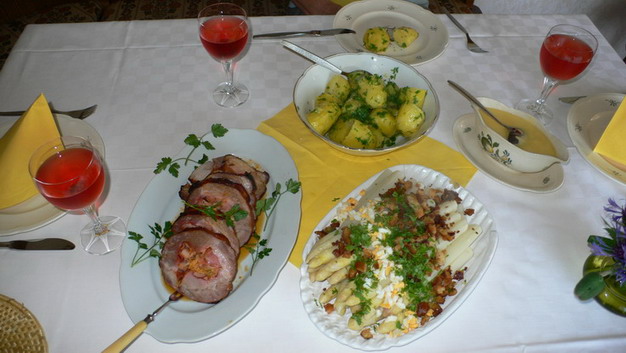 Spiessbraten & Pfingstzigarre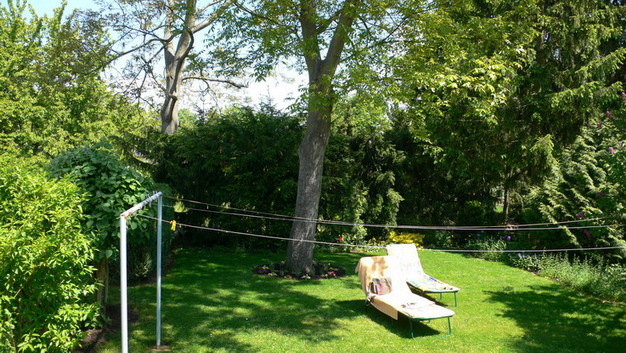 Perfect spot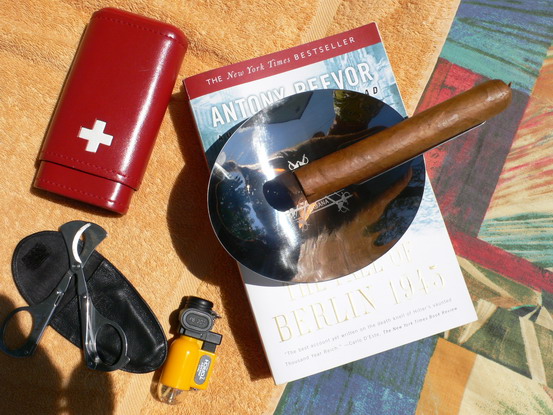 Ready to relax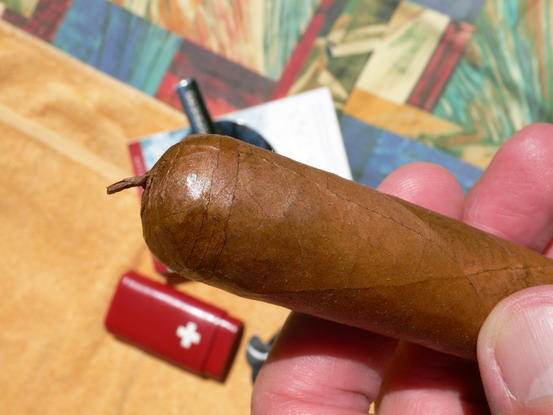 Flawless construction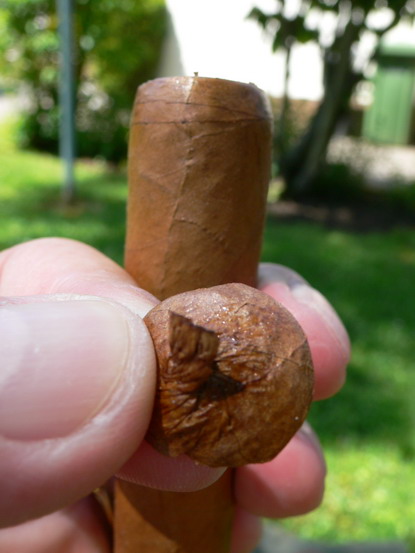 Pigtail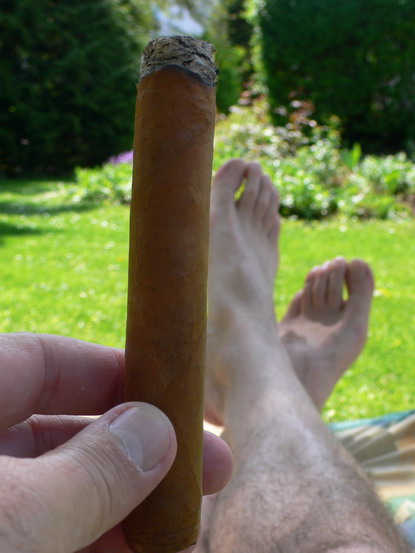 Perfect from the get-go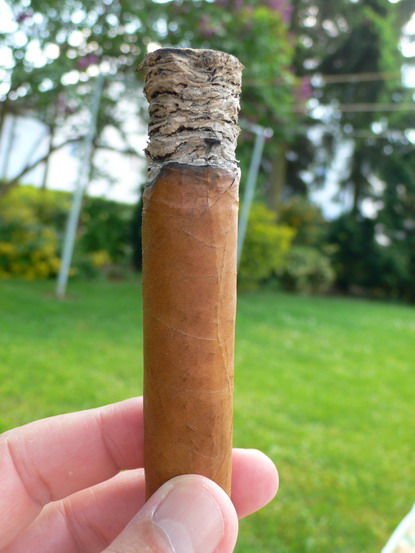 Delicious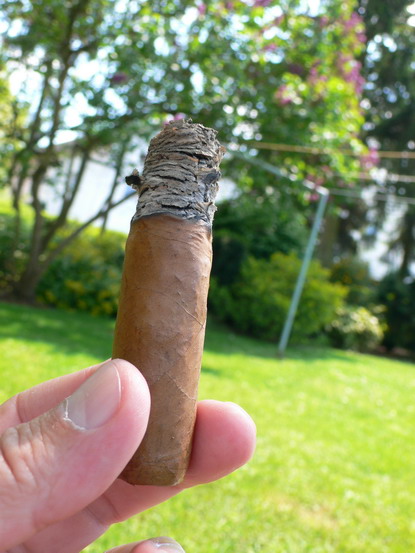 Good to the end
Copyright 05-2010 © Ninos Flying Cigar