29 Apr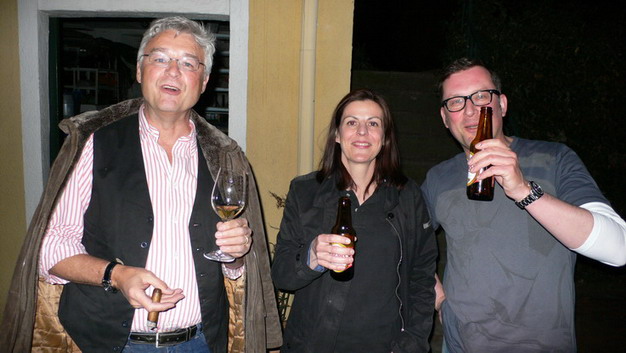 Air & Medical Services – Cpt Ingo with Petra & Andreas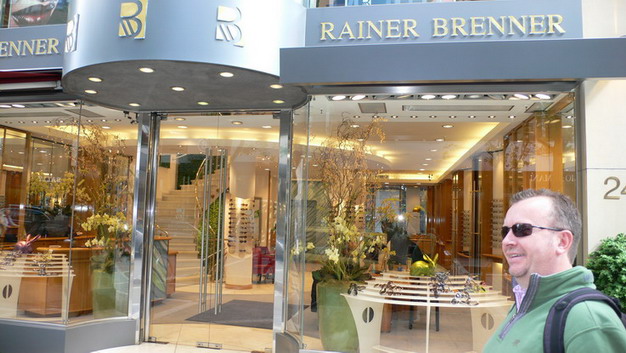 Optical Services for Tokyo with Cpt Keith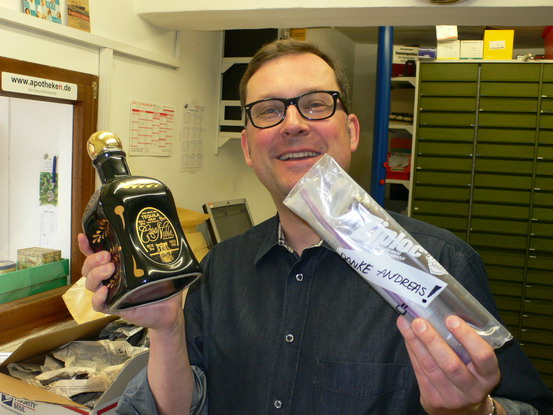 Very pleasant surprise : Fine cigars & Tequila from LAX
Gracias Jose !
April 2010
Last Sunday we had the first open air ANS cigar meeting at the pharmacy as we are currently enjoying a wave of superb hot weather here.
We welcomed back Bernhard, Silvia and Stephanie who had been "stranded" in the Maldives ( wow, great place to be forced to stay ) due to the volcanic ash over Europe and the resulting ban on flying.
Apart from the usual suspects we had some new visitors, one of them Ingo, a B-747 Captain that Andreas and I had the pleasure of sharing my retirement flight to Singapore with last year. Good to reminisce and share stories with him and Helmut, another 747 pilot that is also still active.
Only one missing was Captain Keith who had announced his arrival at FRA albeit a day later.
Pity really. But we met in Frankfurt two days later and spent a lovely day strolling in the city and shooting the breeze about this year's Festival while smoking good cigars.
While in the city I stopped at my favourite optical store Rainer Brenner to enquire on some frames for our good friend Naka-san and received the usual first class service there.
Highly recommended for anyone requiring great looking – and great fitting – eyewear.
Aftre coffee at the Hautpwache we continued on to Sachsenhausen, an old Frankfurt neighbourhood across the Main river and a very relaxed and hearty lunch with the locals before walking back and crossing the Main river via the Eiserner Steg, past the Römer (City Hall), inspecting local fresh produce at the Kleinmarkthalle and finished the day having coffee at the Old Opera house (Alte Oper).
Perfect day it was – not a surprise as it started perfect when Andreas called me to inform that a package had arrived from LAX.
Jose was kind enough to send us a bottle of very rare triple distilled Blue Agave Casa Noble Tequila along with some fantastic sticks for us to enjoy.
A very noble gesture that we sincerely appreciate.
¡ Muchas gracias Jose y lo beberemos brindando por tu salud ¡
Nino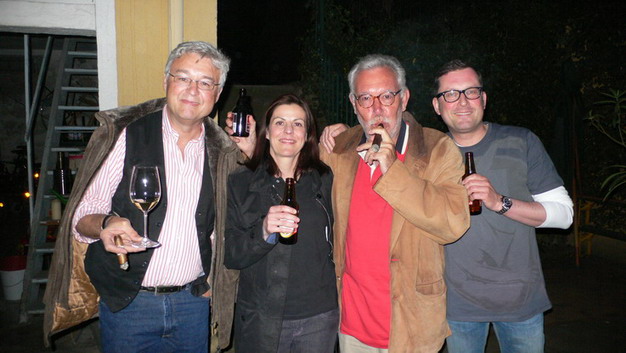 Sharing cigars & stories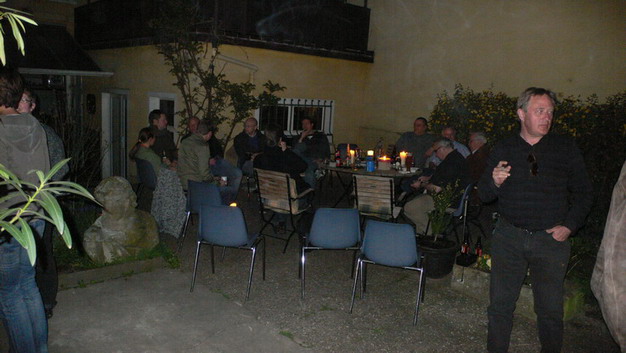 Inaugurating the open air cigar season at the pharmacy with Helmut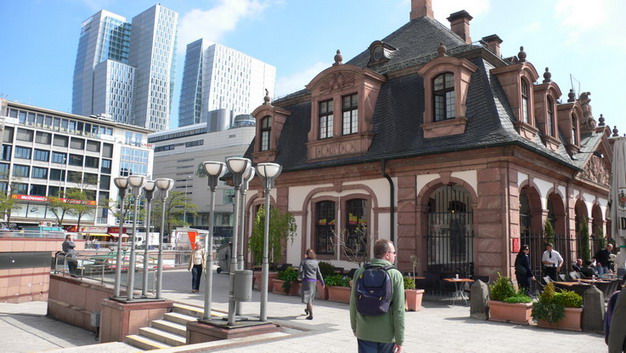 Hauptwache Frankfurt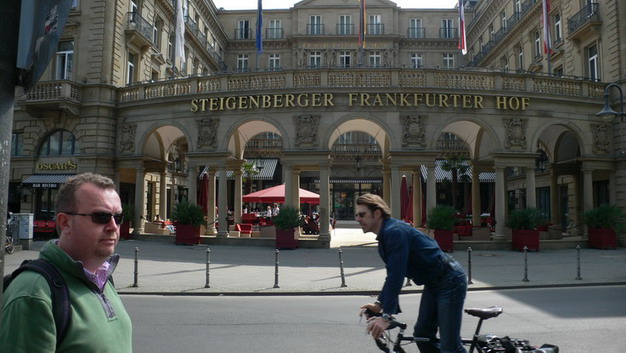 Frankfurter Hof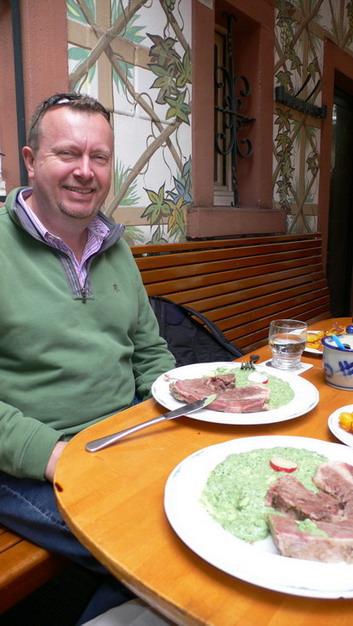 Keith enjoying Ochsenbrust mit Grüner Soße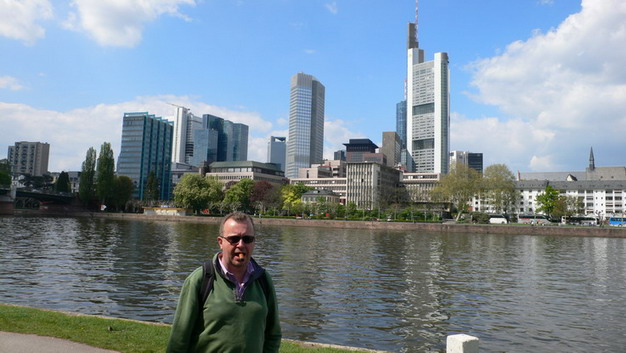 Down by the river – A view on "Mainhattan"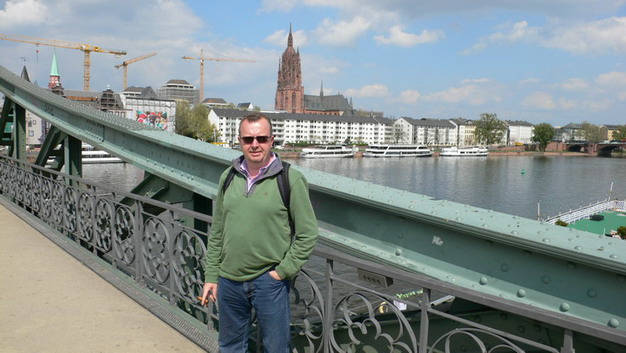 The "Iron Bridge" and Cathedral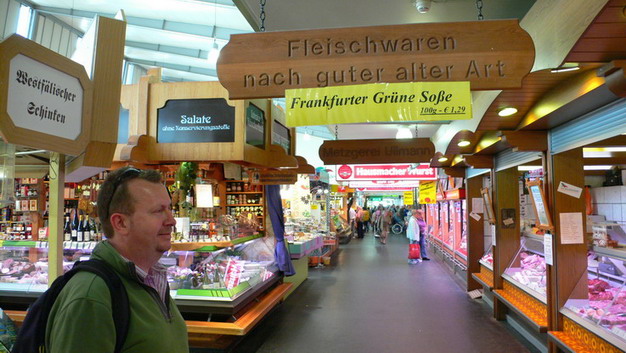 Kleinmarkthalle Frankfurt
Copyright 04-2010 © Ninos Flying Cigar