5 Aug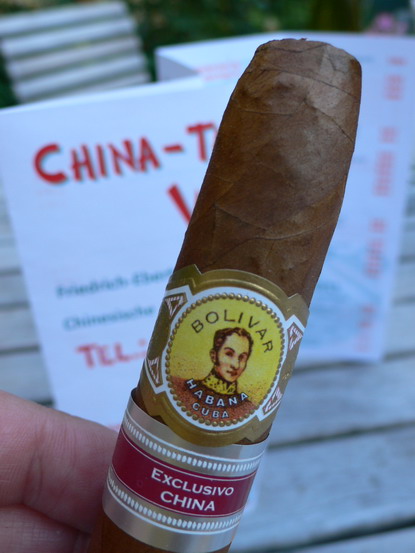 Bolivar Armonia ER China
August 2009
Not much – a nice summer evening in the pharmacy courtyard.
I invited Andreas to some Bolivar Armonias ER China, a present by Min Ron Nee this year and a nice take away dinner from the local Asian restaurant with some friends, the "Witches of Woerrstadt".
The food : OK.
The cigars : young, young and young again, hints of potential lurk – but I could not wait …..
The fun : priceless.
We finished off the evening with Sancho Panza Sanchos EN 00 I found in Spain last year – one of the best cigars we both have enjoyed lately. We smoked it down to the nub.
Great bouquet and refined herbal & spicy aroma after a muted first third and finger licking good right to the very end, an outstanding  cigar !
Retired life is a bitch ……. : – ))
Nino
And here's Andreas take on the Bolivar :
Also from my side many thanks to MRN for the opportunity to smoke such a cigar!
I'll try to tell a little about the cigar:
The cigar is very young – which is no surprise really 😉
BUT – a lot of ER´s I've smoked before had no typical Brand-Taste and are made for young smoking – that is my impression of many of the Ediciones Regionales.
THIS cigar now has a typical  Bolivar-Taste!
Young and not pronounced – but Bolivar nevertheless.
The flavours are there in a kind of a "light version Bolivar" and it is not a harsh mix of them.
You can taste the earth, the spice, the wood – all the flavours that I love Bolivar for!
Even if this cigar is young – there is – like the name tells you – a harmony in blending that I never found in a young ER before.
An excellent cigar – typical for Bolivar with a big aging potential.
So congratulations to our Chinese friends on such a good cigar!
Andreas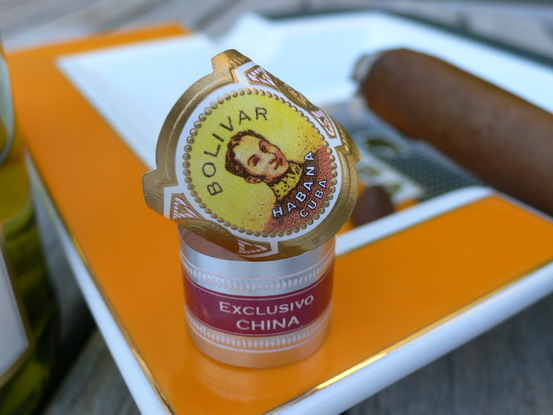 ER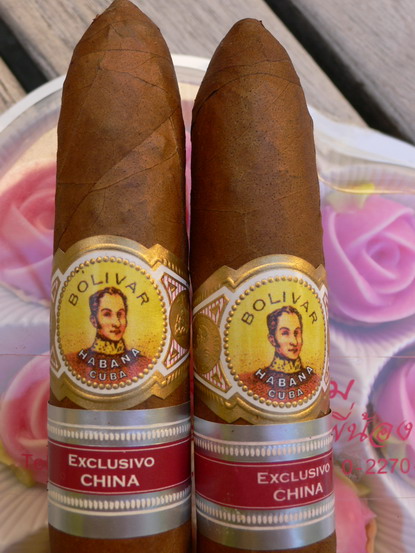 ER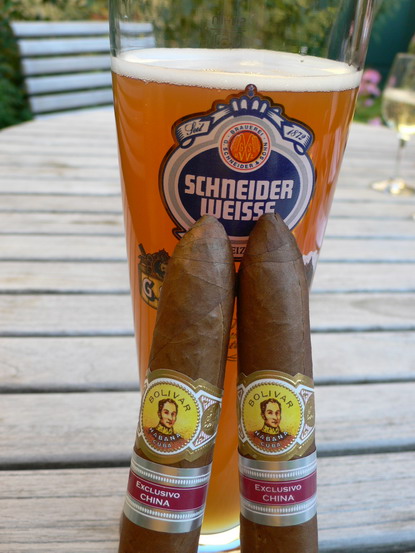 ER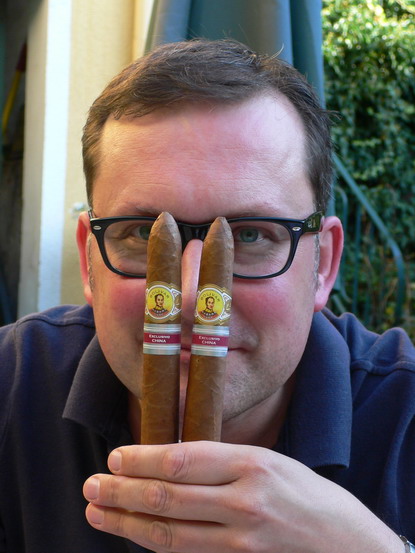 Andreas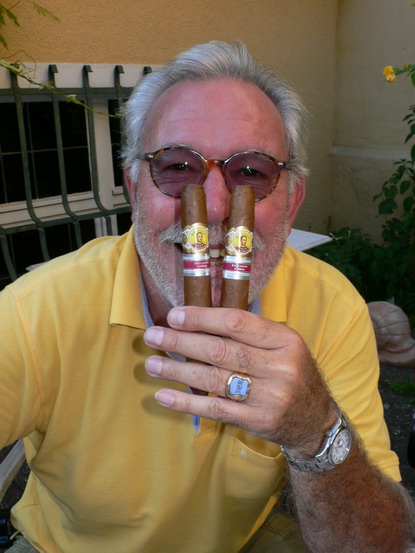 Too lazy to shave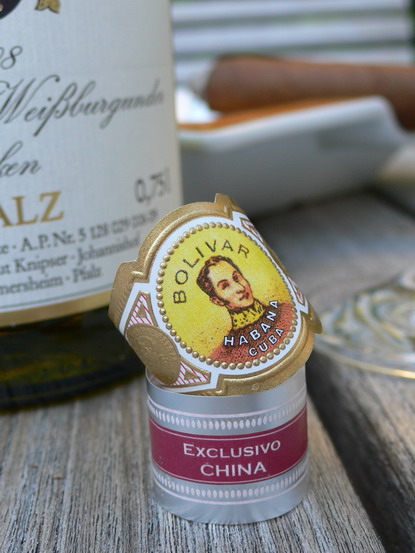 ER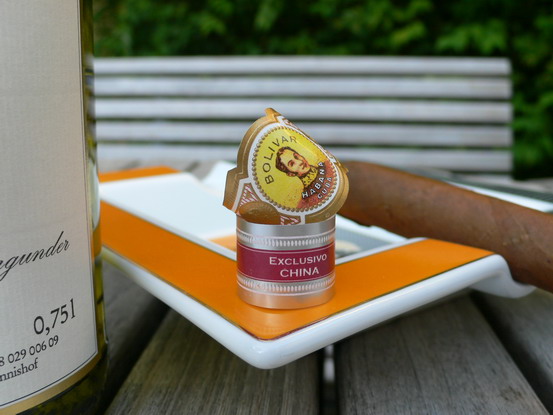 ER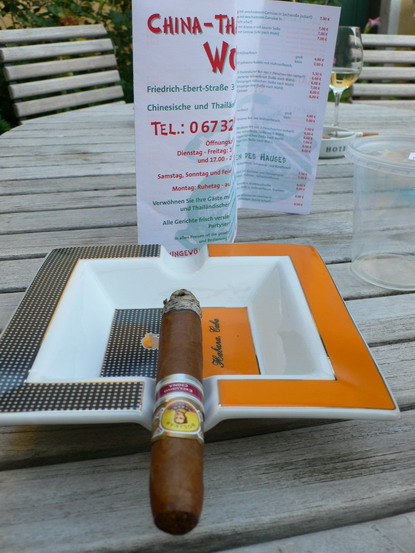 ER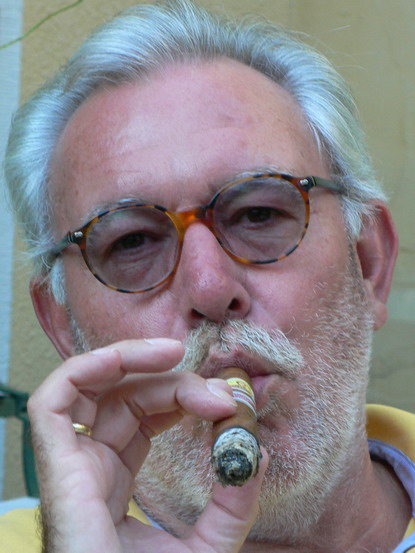 Young thing & gray beard
Take Away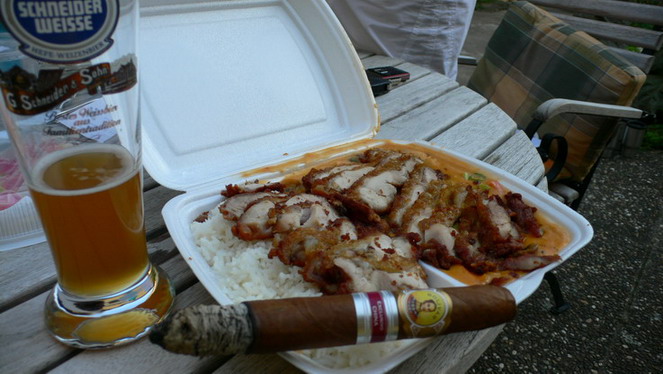 Take Away ER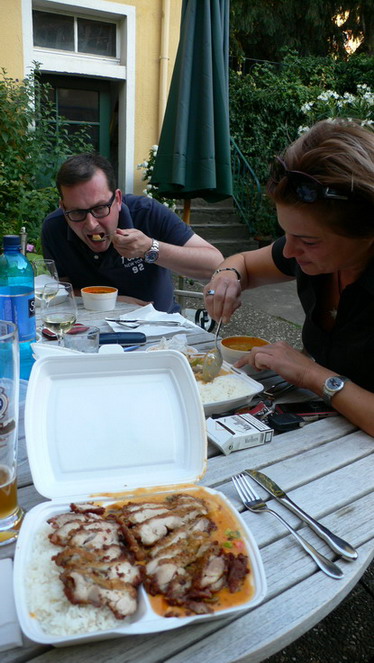 Summer dining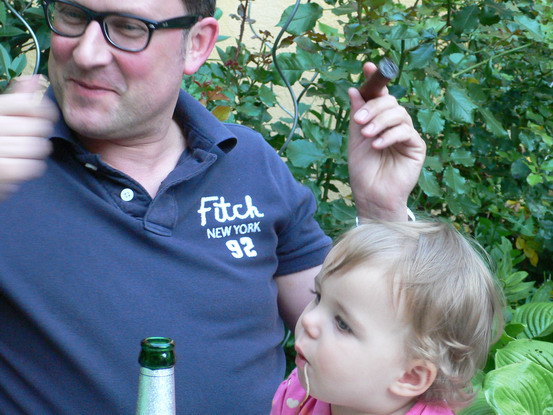 Family dining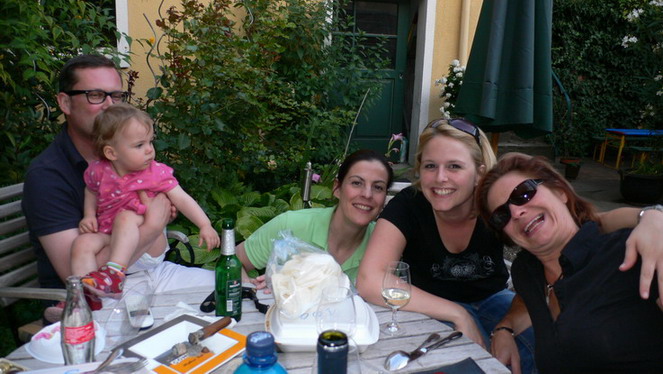 The "Witches of Woerrstadt"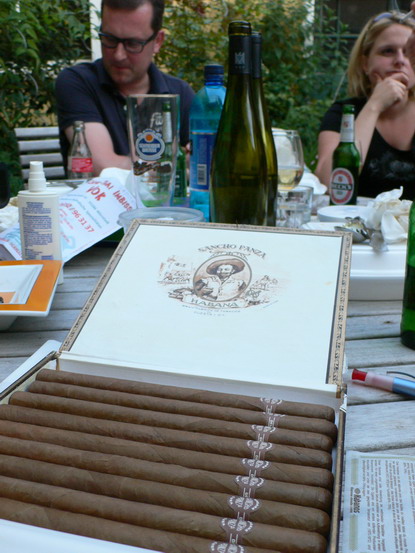 Sancho Panza Sanchos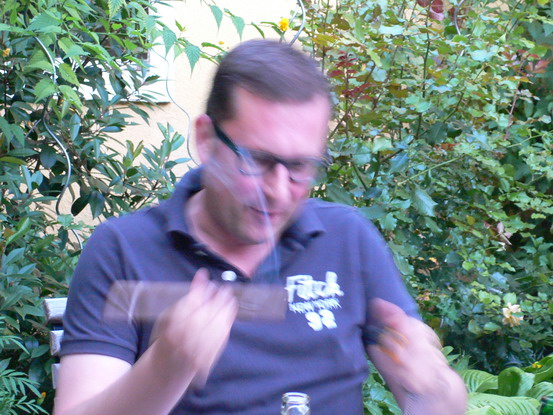 Wow – This cigar rocks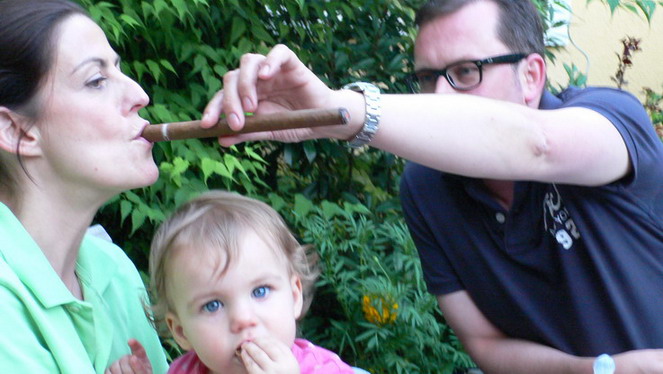 You try it ..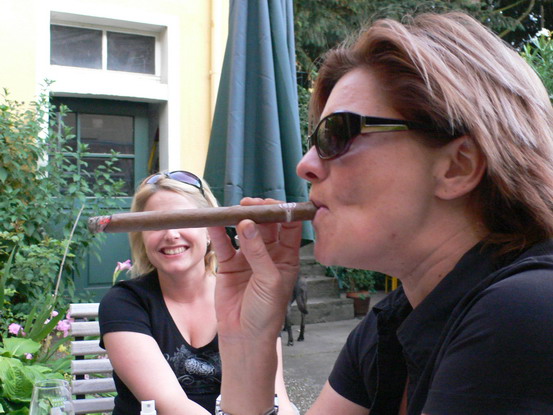 … and you try it too.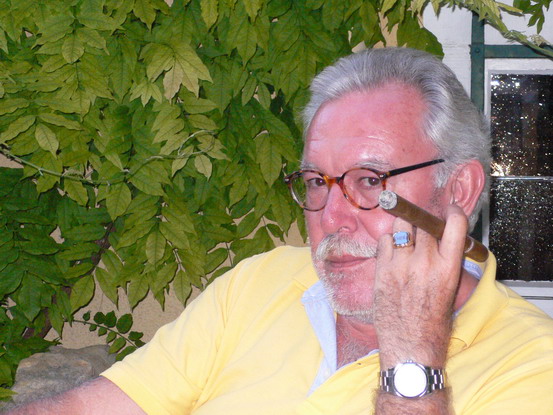 No sharing my cigar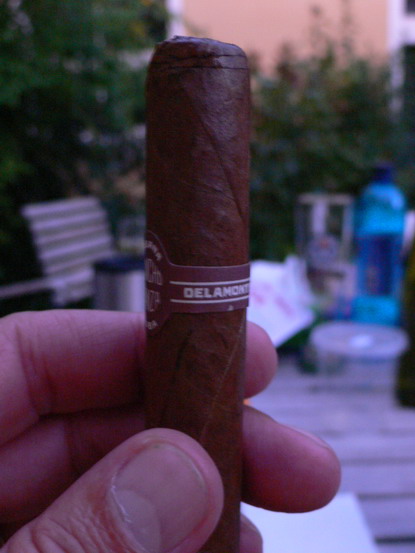 Excellent Sancho – Very much an "A"
Copyright 08-2009 © Ninos Flying Cigar