16 Apr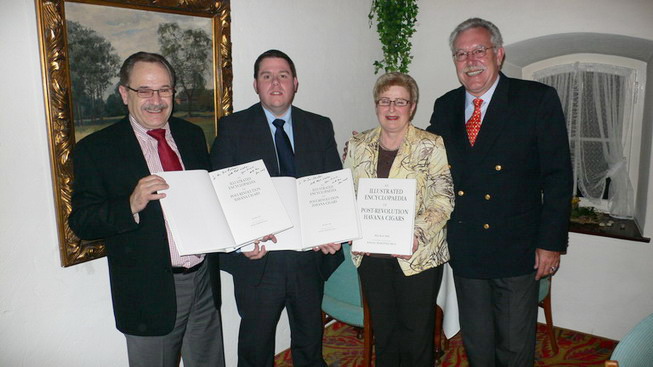 Mit Marlene, Tom und Urs
Chinese Bibles and Swiss Dragons by Lake Portmann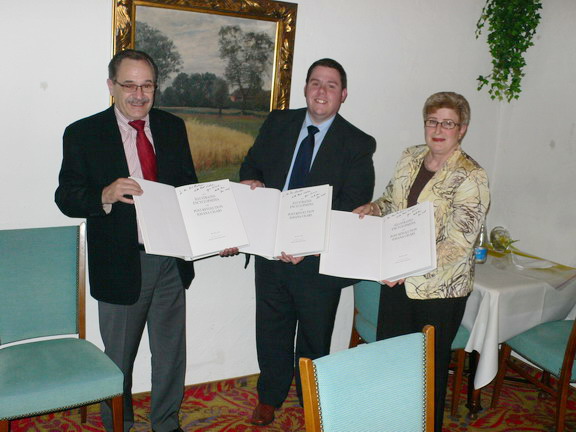 All signed Encyclopaedias
April 2008
Ohne Hannes Weiss hätte ich Urs Portmann nicht kennen gelernt – und ohne Urs hätte ich nicht Kuba und viele interessante Menschen und Zigarren kennen gelernt.
Daher habe ich den beiden viel zu verdanken.
So war es mir eine grosse Freude Urs zu einem Lancero Tasting dieses Jahr in El Laguito einladen zu können.
Erst Recht eine grosse Freude war es, mich letztes Wochenende bei der Fam. Portmann mit vom renommierten Autor und Sammler Min Ron Nee signierten und gewidmeten Enzyklopädien aus Hong Kong für all' die Gastfreundschaft der letzten Jahre bedanken zu können.
Im Januar, bei meinem letzten Hong Kong Besuch hatte er diese "Bibeln" für Urs und Marc Portmann sowie für Tom "Bolivar" signiert und mir gegeben. Siehe Bericht  "Hong Kong : Ein Tag mit Min Ron Nee"
Nun war der Moment sie weiter zu geben.
Und so trafen wir uns in der "Drachenburg & Waaghaus" am Ufer des Portmannsees zu einem Nachtessen in kleiner Runde.
Geraucht wurden Romeo y Julieta Coronas aus den 70'er sowie ebenfalls aus den 70'er die mittlerweile nicht mehr erhältliche Diplomaticos Nr. 6.
Zur Vorspeise wählte Hannes einen eleganten Schweizer Gewürztraminer, zum Chateaubriand einen starken Tempranillo aus Spanien.
Nach dem Kaffee übergab ich dann die Bücher und freute mich über die grosse Freude der Empfänger. Nachmittags hatten wir bereits mit Hong Kong telefoniert und für die zweite Jahreshälfte einen gemeinsamen Besuch vereinbart. Hannes und ich werden ihn organisieren, Urs wird uns begleiten.
Mit Tom, Hannes und Urs haben wir dann in der Bar der "Drachenburg" einen schönen Abschluss dieses Nachtessens gehabt.
Ein schöner Tag mit grossartigen Geschenken für grossartige Menschen. Danke an Min Ron Nee !
—–
Without Hannes Weiss, I would not have met Urs – and without Urs, I would not have been to Cuba, met many interesting people and smoked cigars with them.
Therefore, I am much indebted to both of them.
And so I was quite happy to have been able to invite Urs to the Lancero tasting at El Laguito this year.
A real pleasure was being able to hand over Encyclopaedias signed and dedicated by Min Ron Nee, the  famous author and collector, to the Portmann family and being able to give back a bit for all these years of great hospitality.
During my last visit to Hong Kong in January, I had been given these Encyclopaedias by Min Ron Nee for Urs and Marc Portmann as well as for Tom Bolivar. See my report : "Hong Kong : A day with Min Ron Nee"
Now the moment had come to hand them over.
We met this week end at the "Drachenburg & Waaghaus", the old Dragon castle by the shore of Lake "Portmann" for an intimate dinner.
We smoked Romeo y Julieta Coronas from the 70's as well as the no longer produced Diplomaticos Nr. 6, also of 70's vintage.
Wines were Swiss Gewürztraminer for starters and a strong Spanish Tempranillo for the Chateaubriand, chosen by Hannes.
After coffee, I handed over the "Bibles" and shared the joy that my friends were having.
We had telephoned Hong Kong earlier and a visit there has been arranged for the second half of this year. Hannes and I will organize the trip and Urs will come along.
We finished the evening at the Bar with Tom, Urs and Hannes celebrating this fantastic dinner.
A great day with great presents for great people. My appreciation to Min Ron Nee !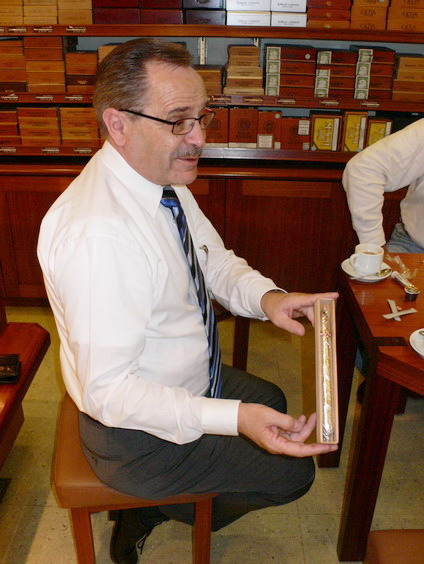 Urs & Souvenir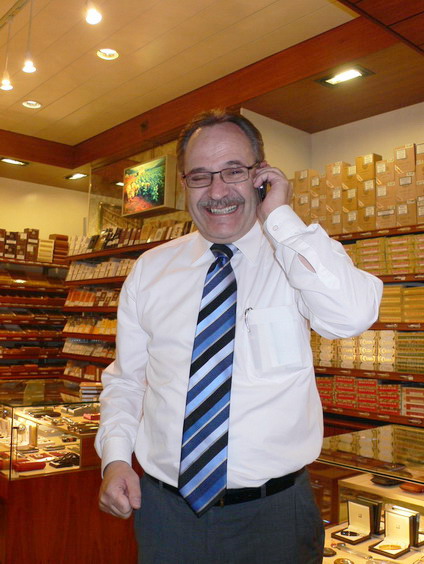 Urs happy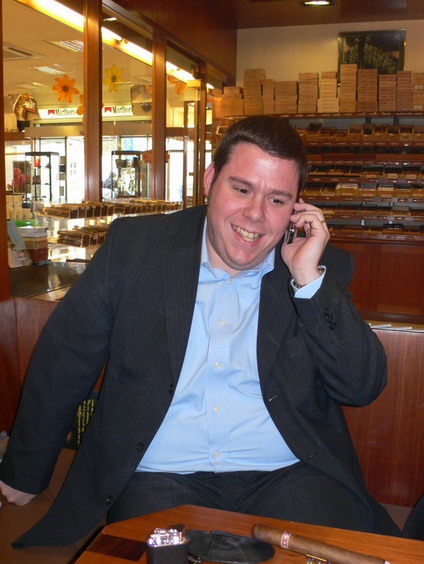 Tom happy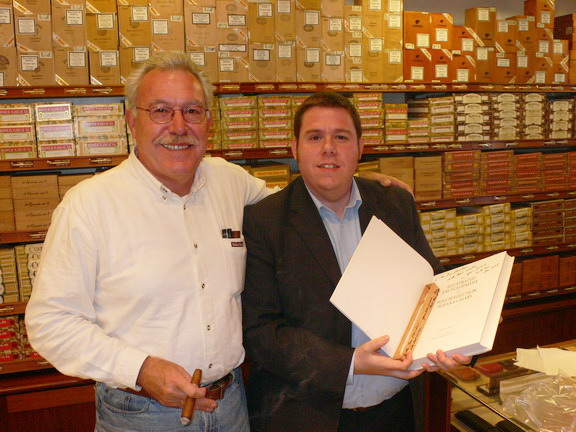 Tom very happy
Portmann Cigars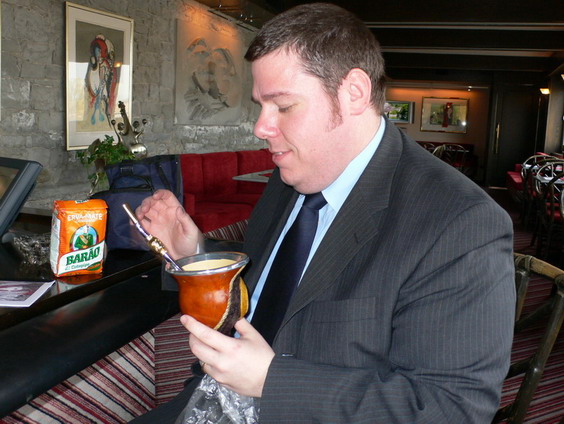 Disfruta el Mate, Che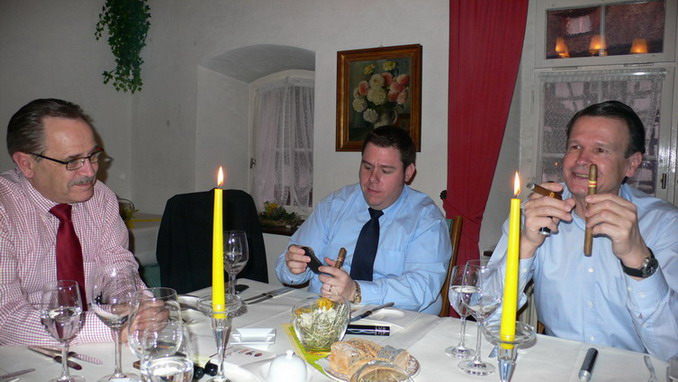 Perfect Dinner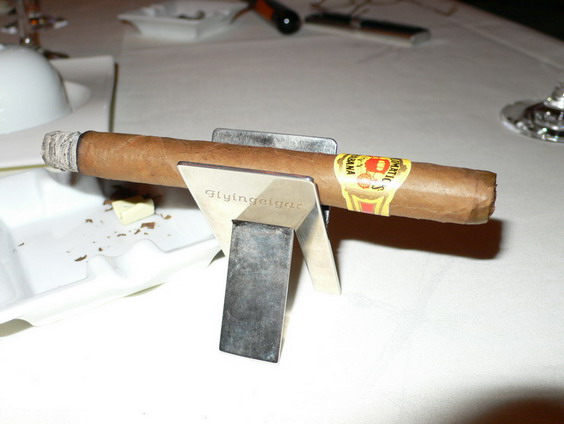 Perfect Cigar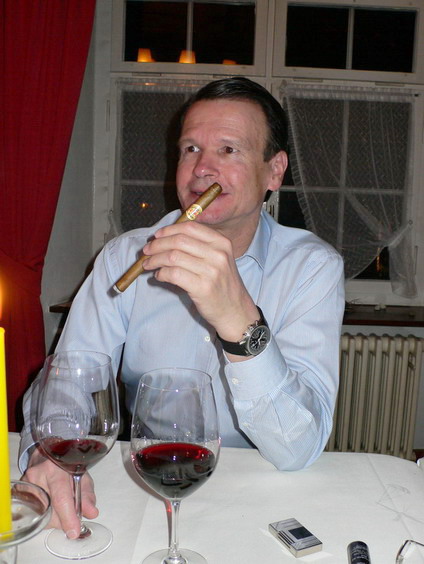 Hannes Weiss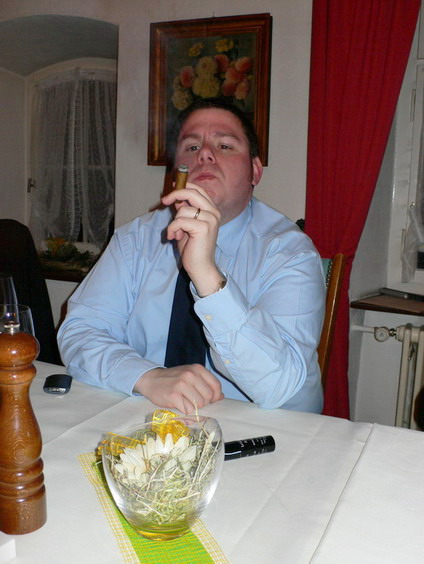 Tom "Bolivar"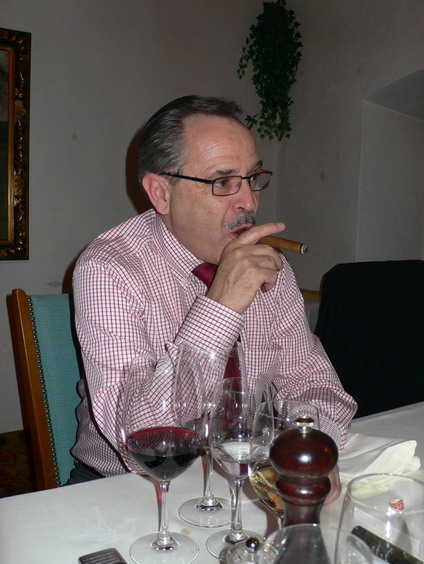 Urs Portmann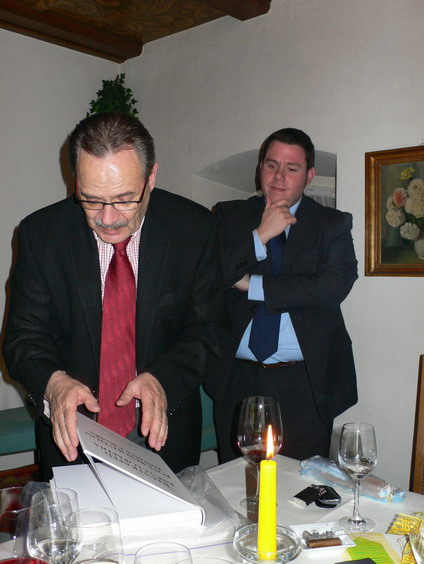 Urs & Tom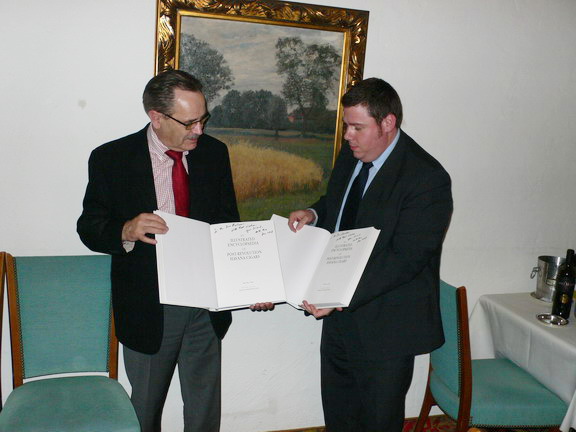 Urs & Tom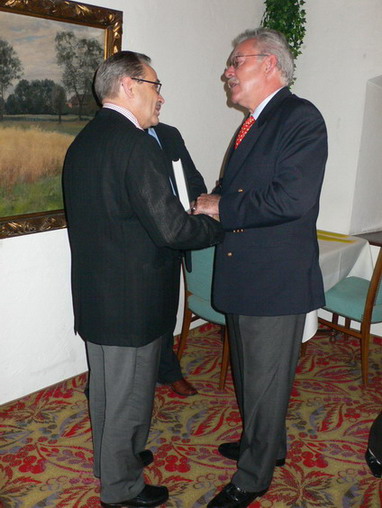 Gracias Urs !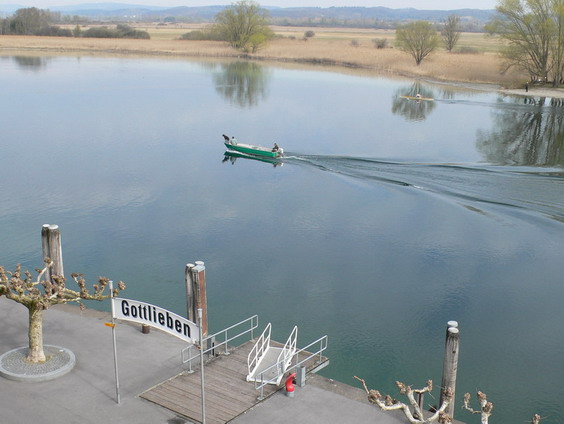 Blick aus meinem Zimmer – View from my Room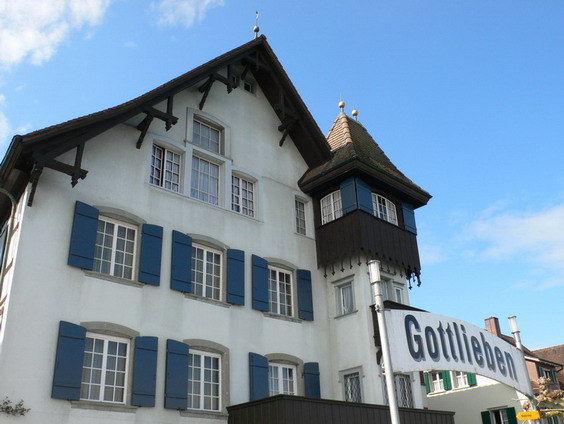 Gottlieben Ferry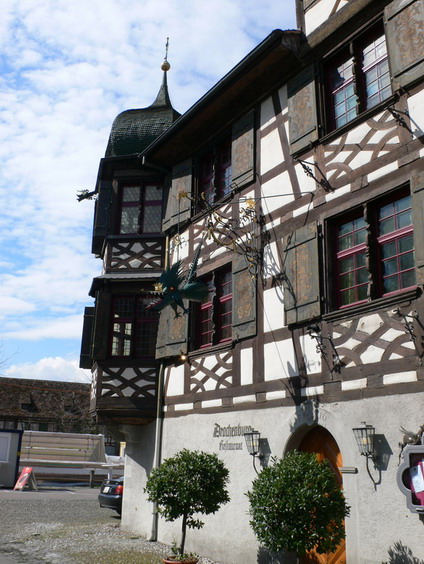 Drachenburg / Dragon's Lair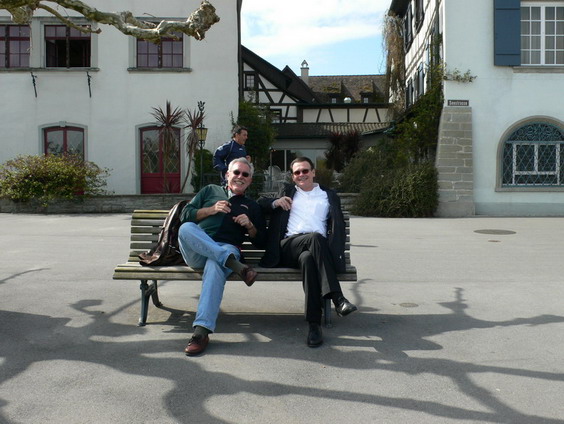 A Very Good Day !
Copyright 04-2008 © Ninos Flying Cigar