28 Sep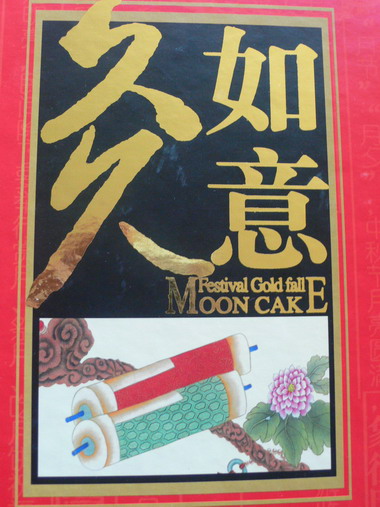 Moon Cake
Chen visiting the village – Sept. 2007
Our friend Chen from Beijing came Germany for a 2-week training course in Frankfurt.
He spent half a day visiting the village again, and was gracious enough to bring us a present of Chinese Mooncake, which is used to celebrate the Golden Fall Festival.
We were lucky to enjoy good weather and had coffee and (German) cake that Inge had baked.
Then we visited the pharmacy where Chen was welcomed by Andreas.
Chen would like to see Andreas visiting Beijing again – he fondly remembers the fun we all had a few years ago when Andreas joined me on a trip there. Might come again next year before the Beijing Games.
We then had a nice dinner outside, leaving Chen wondering how it come that everyone in the village was nice and greeting both us and him – he misses that in today's busy Beijing, remembering that it used to be like this in the old Hutong days.
Nice having you back here, Chen !!
Nino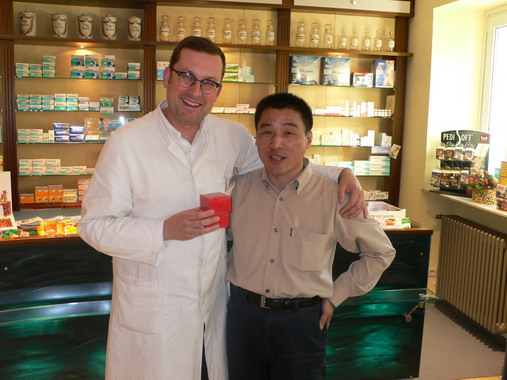 Mooncakes for Andreas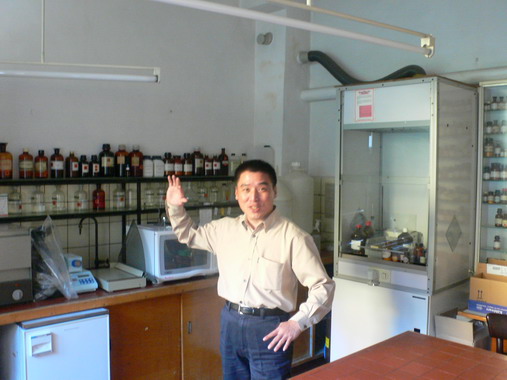 Chen in the old Lab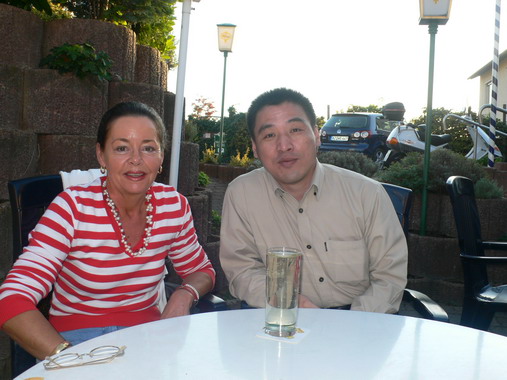 Enjoying the weather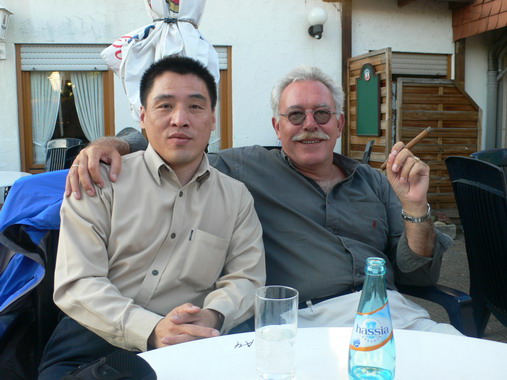 Nice to have you here !
Copyright 09-2007 © Ninos Flying Cigar