1 Jan
23.12.2011 :
Liebe Freunde,
ich wünsche euch und euren Familien ein Frohes Fest sowie Glück und Gesundheit für das Neue Jahr.
 
Dear Friends,
wishing you and your families a merry Christmas and a happy and healthy new Year.
Estimados amigos,
 
os deseo felices Navidades y un prospero Año Nuevo, para vosotros y vuestras familias.
 
Grüße – Regards – Saludos
 
Nino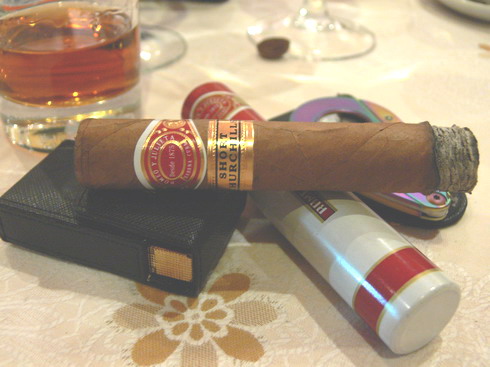 Best Wishes to All !!
23.12.2011 : Ein hervorragender Service des "Pipe & Lighter Center" – mein Prince PB 207 Torch feuert wieder !
17.12.2011 : Last part of "Havana : Paladares And Eating Out" with some mouthwatering dishes …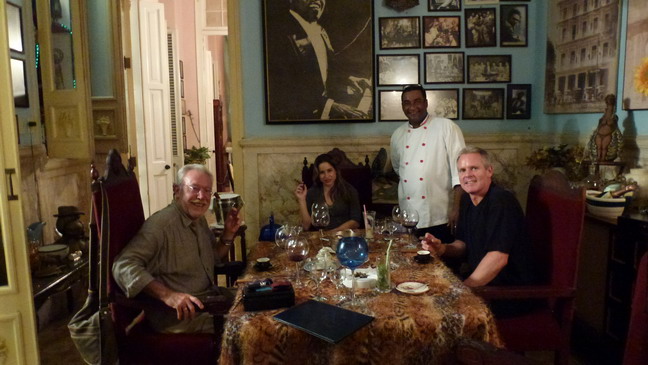 One of Havana's chic new Paladares : San Cristobal
16.12.2011 : As happens every 13 days : "The Good Life In The Pharmacy" – Enjoy !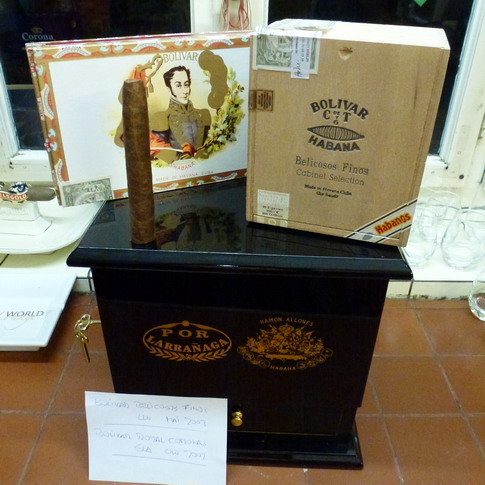 Aged Bolivar as starter cigars
15.12.2011 : The pictures are nicer than the cigar was … " Sancho Panza Quijote " review.
15.12.2011 : Some impression from the "Encuentro de Amigos de Partagas" in Havana.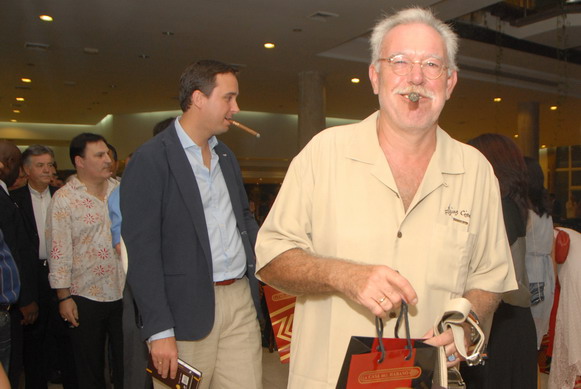 Encuentro de Amigos de Partagas
Foto : Eric Rigori Napoles
14.12.2011 : Another Work of Art by a friend : "James Suckling – Cigars : The Heart And Soul Of Cuba" – A Documentary.
13.12.2011 : From and by a friend – "Partagas – The Book". Interested ??
12.12.2011 : You may follow my blog now on Facebook under : FlyingCigar

12.12.2011 : One of my most rewarding trips in Cuba : "Visiting Hector Luis Prieto and Miguel" – Will be back !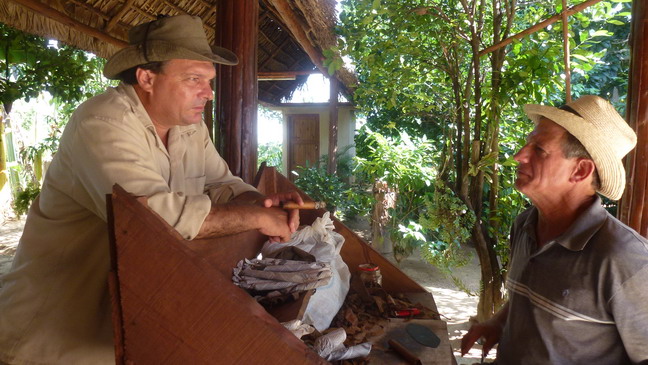 Hector Luis Prieto & Miguel – Encantos de mi Conuco farm
10.12.2011 : We live in a blessed region – "Cigar Dinner Chez RW" – Bon appetit !!
09.12.2011 : Away from the city : "Visiting Hirochi Robaina" – the heir to Don Alejandro.
07.12.2011 : A trip to the countryside :  "Viñales and Cueva del Indio".

07.12.2011 : A highlight of my trip was smoking a "1981 James Fox Centenary Sir Winston" with Rob Fox, Andy Ryan and friends.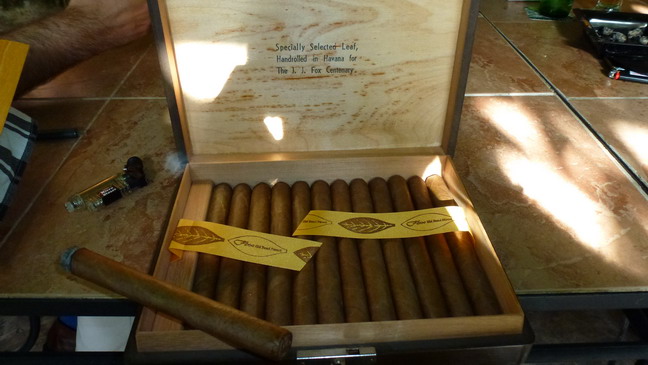 1981 James Fox Centenary Sir Winston in Havana
05.12.2011 : My advice is to avoid Hotels in Cuba and stay in "Casas Particulares"– Much better experience !
Relaxing at the Casa
05.12.2011 : Eating out in Havana is much better and varied now – "Havana : Paladares  And Eating Out – Part One" – Bon appetit.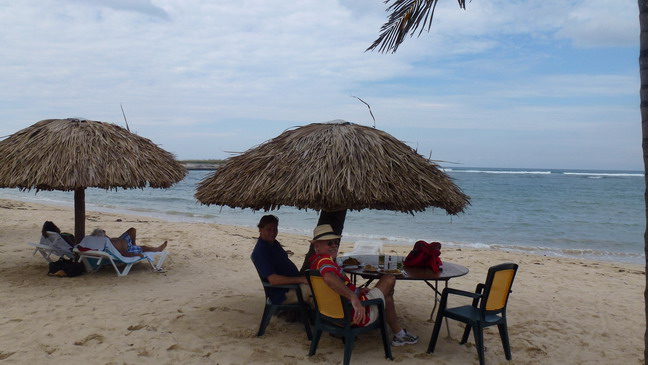 Eating out – Club Habana
04.12.2011 : Einige Eindrücke / Some Impressions "Cigar Cult Club Chritsmas Dinner".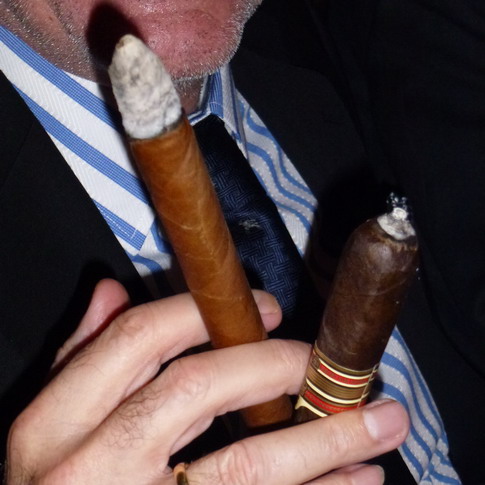 Dulcinea
02.12.2011 : Being back home is a great feeling – being "Back In The Pharmacy" is even better …..
02.12.2011 : Old Havana has been renovated in some places and looks quite attractive – "A stroll in old Havana".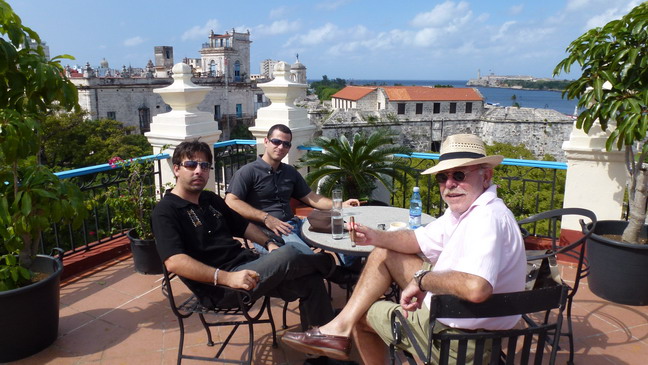 Rooftop Bar Hotel Santa Isabel in Old Havana
02.12.2011 : A very genuine "Chinese Lunch" in Havana's Chinatown with friends.
01.12.2011 : A little-known attraction : "Casa Fuster in Jaimanitas" – Lots of tiles and ceramics.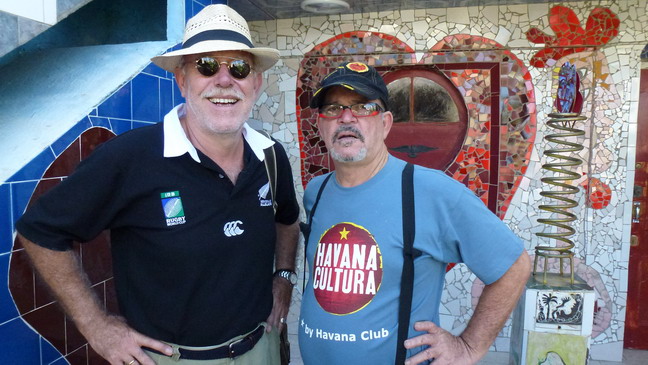 At Casa Fuster with the artist
01.12.2011 : One of the tourist sights in Havana : "El Cañonazo At La Cabaña Fortress" – be forewarned, it's loud !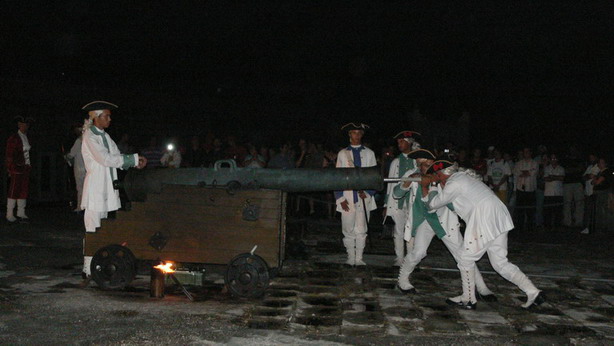 Preparing the cannon shot …
30.11.2011 : A visit to Cohiba's Alma Mater, the "El Laguito factory" – nice to meet the same guy who beat Jimmy and me at Dominoes in 2009…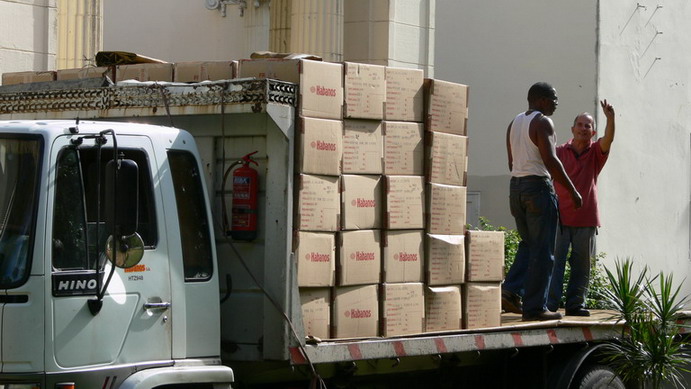 Mastercases at El Laguito
30.11. 2011 : A fascinating dinner in Havana late October – "Club Amigos Melia Cohiba Dinner" – enjoy !
29.11.2011 : Although cigar factories were closed to visitors we managed "A Visit To La Corona".

29.11.2011 : In Havana frequently visited the "5-ta y 16 Casa and Carlos Robaina" – good place to eat, smoke and meet friends.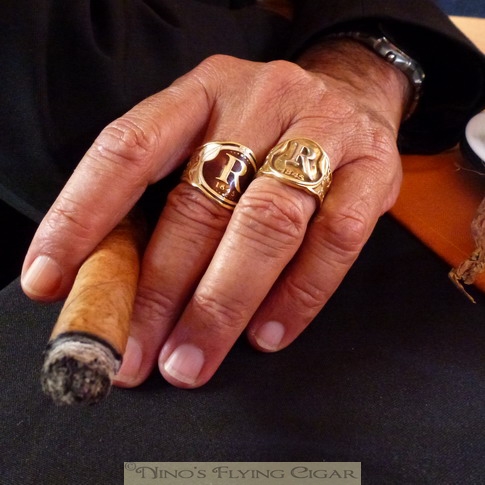 Robaina
28.11.2011 : Another fun story from Havana :"Smoking with North-Koreans & Out-faked Chinese" …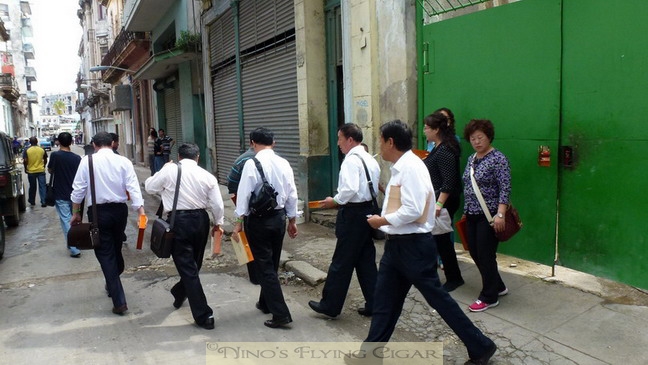 Happy customers & fake boxes
28.11.2011 : Havana : "The first 10 days and a pre-tasting panel", lots of rain and rum, good food and a "religious" experience with a cigar.
23.11.2011 : After a good lunch, cigars and cold beers "A Fun Cab Ride In Havana" to more cigars and Rum.
23.11.2011 : Might be of interest to collectors and/or visitors "New Releases and Prices in Cuba".
23.11.2011 : I'm "Back from Cuba" – lots of stories, pictures and impressions after some decompression.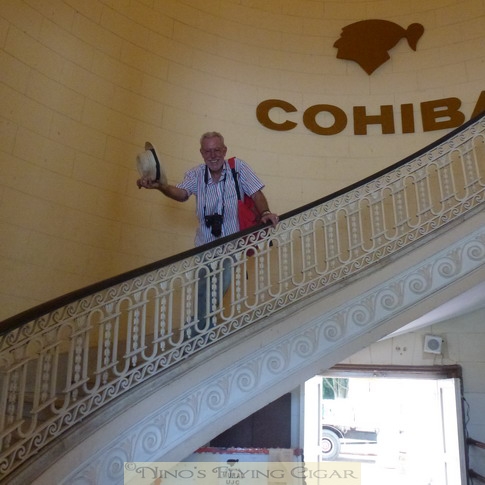 El Laguito. 02. Nov. 2011
15.10.2011 : Lots of time on my hands so "I'm off to Cuba" again …… next report late November.
07.10.2011 : This time I smoked with Frank in Belgium : "Belgium : Friends, Cigars, Beers !!" – what a great little trip !!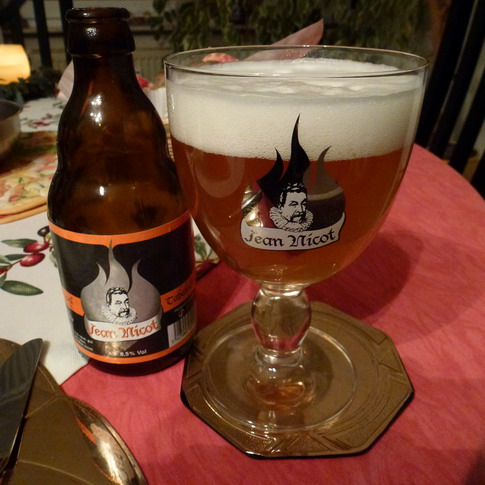 Tripel Tabaksbier Jean Nicot
04.10.2011 : Ein ausgefülltes Wochenende mit "Rheinhessischen Delikatessen und Holländischen Zigarren" !
29.09.2011 : A new camera has been added : "New Camera, Old Habits" ….
12.09.2011 : Good friends are like good cigars – you are always happy to see them again : "Long Time No See … "
31.08.2011 : Hier der Link und die Einladung zur "Gran Fiesta Aroma de Cuba" des Cigar Clubs unserer  Belgischen Freunde.
24.08.2011 : Und hier der letzte Beitrag von unserem gloriosem Wochenende : "Das Grosse ANS-CCC Wochenende – Fotogalerien" – freundlicherweise von Alina, Dieter und Heiko zur Verfügung gestellt. Danke !
23.08.2011 : Leider hat alles ein Ende – "Das Grosse ANS Wochenende – Der Abschluss" – Bis zum nächsten Mal !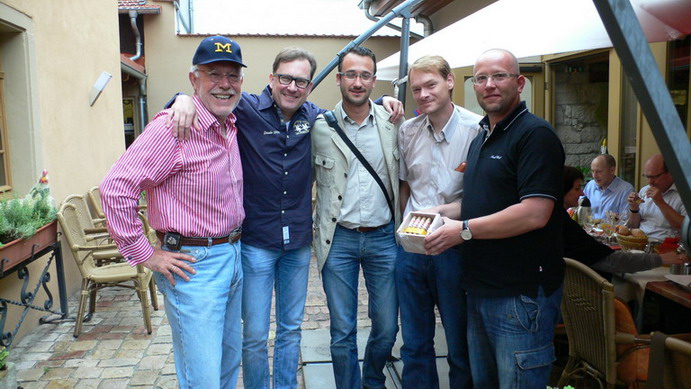 Gute Freunde sind immer willkommen !
23.08.2011 : Der Höhepunkt des Wochenendes – "Smoke On The Water – Die Rheinfahrt " – Ein Traum !
23.08.2011 : Unser traditionelles ANS Wochenende vom 18 bis zum 21.08 – "Der Grosse ANS Freitag" – und weitere Berichte von einem unvergesslichen Ereignis. Herzlich Willkommen an unsere Belgischen Zigarrenfreunde Frank und Koen !
17.08.2011 : Keep it simple – "Bouillabaisse, Sancerre, Flan und RASS" – Das gute Leben kann so einfach sein …
08.08.2011 : Two dinners at Massimo and two fine big sticks "Big Sticks – Small Pics".
08.08.2011 : Un reportaje en Castellano sobre algo de los mas exotico que pueda haber en el Mundo de los Puros – "Fumar en la Farmacia" – Espero que os guste !
05.08.2011 : Zwei neue Berichte :  meine persönliche Meinung zu politisch-korrektem "Hysterisches Gedröhne" und etwas Schöneres : "Chez Herve Steaks und 1999 Vintage RyJ" . Bon Appetit ….
04.08.2011 : Ein neuer Link ist eingefügt – Alex hat einen sehr schönen und interessanten Blog und der ist es wert besucht zu werden ! www.havanasonly.blogspot.com/  – Viel Spaß !!
28.07.2011 : Es gibt sicherlich schönere Namen für unseren ANS als : "ANS = Automatischer Nadelschutz" – aber mir fiel gerade kein besserer ein … 🙂
15.07.2011 : Lots of animals here : "Sharks, Dogs, Cats, Paella And Good Cigars" …
10.07.2011 : Einige philosophische Gedanken zu meiner Living Well These : "Living Well Philosophie – Literaturhinweis Robert Pfaller".
09.07.2011 : The last part of the "Cuba Humidor Photo Gallery".
Don Alejandro Robaina – Cena de Gala 2007
06.07.2011 : Another exclusive picture gallery – "Festival del Habano 2011 Gala – Humidor Gallery" – Enjoy !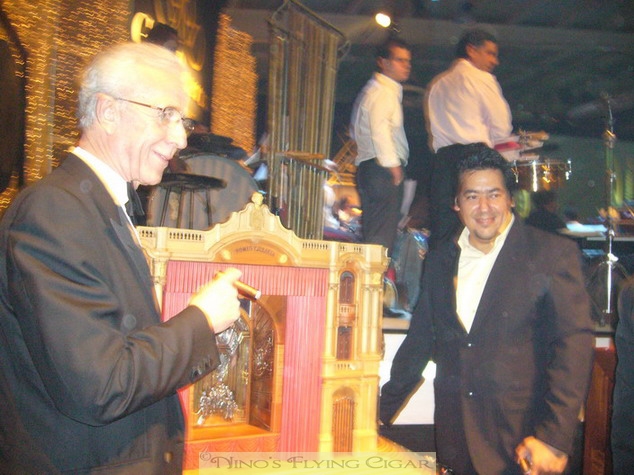 Simon Chase, RyJ Humidor, Ernesto Aguilar – 2011 Festival del Habano Gala dinner
03.07.2011 : Exclusive pictures from a very elusive and famous cigar factory,  "El Laguito – Photo Gallery" – start of a series of galleries courtesy of a good friend – Enjoy !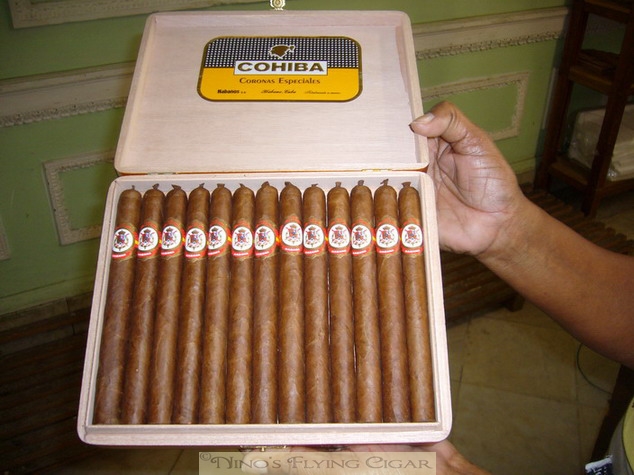 Royal Candy – Cigars fit for a King
El Laguito
29.06.2011 : A visit to the village pharmacy by two great friends – "Didier Houvenaghel and Thorsten Wolfertz at the pharmacy" – we enjoyed some of the best Non-Cuban cigars around – Gracias hermano !
16.06.2011 : Und wieder daheim gab's ein schönes "ANS mit Champagner & Pizza" – Gut hat's geschmeckt !
14.06.2011 : Wieder mal "On the road in Europe" – diesmal " Wachau in Österreich und am Balaton See in Ungarn".

31.05.2011 : I had the chance to photograph some fake boxes – "Fakes everywhere – Picture Gallery".
Update : a self proclaimed "cigar expert" disagrees and considers them to be "collector's items" – good joke :-))

30.05.2011 : It's too hot for words, so "Dark, Rich, Creamy and Tasty" should be enough … Prost !
22.05.2011 : "Another fine & sunny Friday at the pharmacy" – Enjoy.
15.05.2011 : A fantastic week-end in the village by a good and welcome friend "Gino In Germania".
11.05.2011 : Ein kleines Dankeschön an meinem Blog-Freund Robert "Montehiba" und an Min Ron Nee.
09.05.2011 : Memories again – I had some of my custom rolled cigars banded and found "Rollers, Memories, Bands and Cars". See why.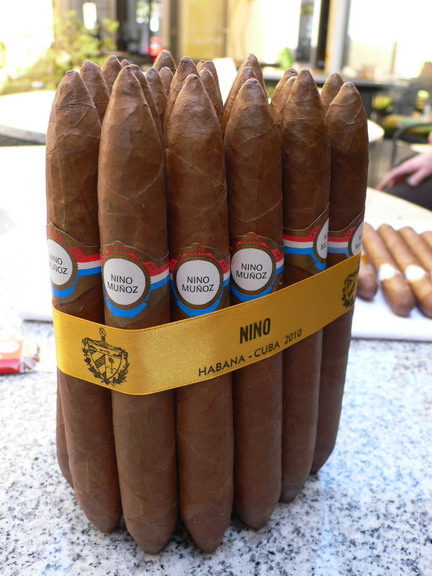 My bands
08.05.2011 : Today is Mother's Day in Germany – Time to reflect and give back a bit for all the love we receive.
05.05.2011 : How many of you have fallen into this trap : "Fakes, Fakes everywhere … " – well, we have, last Sunday we smoked non-existing "Cohiba EL 2005 Sublimes" ……..
03.05.2011 : Sunday, 1-st of May, Sunny, warm and 7 hours of BBQ, Drinks and Cigars with our wives – "Truly a Sunday Supreme", Enjoy !!
27.04.2011 : Enjoying 4 weeks of great sunny hot weather – "Dog Days In April" – good cigars, good books, good BBQ's and great pharmacy smokes – Enjoy !
30.03.2011 : Alex passed through Frankfurt and we had another pharmacy smoke :
" Transit Cigars And Soljanka" – Don't expect Pulitzer award  journalism here …. :-o))
17.03.2011 : Doch noch eine Möglichkeit für alle Aficionados sich zu treffen : "Oliva Day 2011 auf Schloss Vollrads am 04 Juni"
organisiert von Thorsten Wolfertz – Wir sehen uns dort !
16.03.2011 : And here is the last report of our Cuba trip – "Jimmy's visit in Germany, touring the Mosel valley and smoking with us in the pharmacy" –
It was a great time – Thanks !!

16.03.2011 : A gallery of the cigars we smoke, the people we met and the fun we had in"La Habana – Cigars and People".
And now for something completely different : "Baseball Game Rollers vs Merchants – Cigar Bowl I" – Great fun !
15.03.2011 : THE highlight in Havana after our trip through Cuba – Courtesy of Jimmy Ng :
Picture by Cesar Adames
15.03.2011 : The final two visits during our Cuban tour : "Beautiful Cienfuegos" and the famous "Bay of Pigs".

14.03.2011 : Continuing our  Cuban trip we stay a few days in "Trinidad, Valle de los Ingenios and visit Torre Iznaga".
Here is an additional"Picture gallery of  Valle de los Ingenios and Torre Iznaga".

13.03.2011 : The tragedy in Japan is heart-wrenching. My throughts and prayers go out to Japan and all people affected by this disaster. Here is a Message from my friend Nakamura-san from Tokyo.

12.03.2011 : We continue our journey – from the "Viñales valley to the Vuelta Abajo visiting Pancho Cuba to the city of Trinidad" – a very interesting visit to tobacco leaves and curing barns.
11.03.2011 : Still in the Viñales valley, we experience a magical, almost religious moment "Sunrise over the Viñales valley".

10.03.2011 : We continue our Cuban trip from "Hotel Moka to the Viñales valley" where we rode horses in the valley – great experience. And here a fine picture by a good Cuban friend :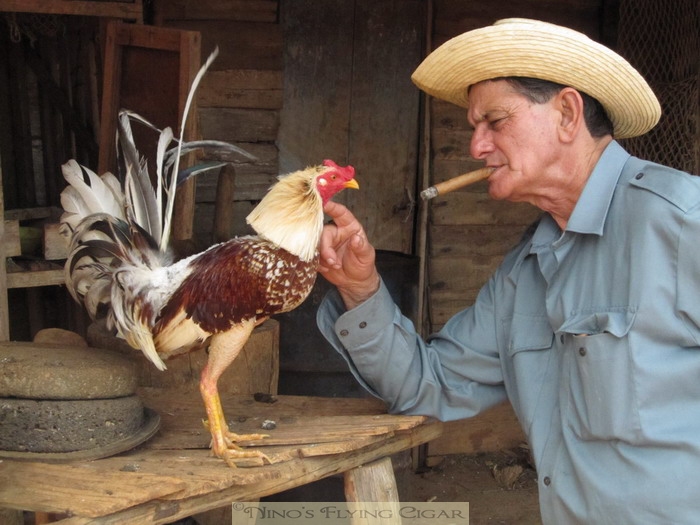 Picture by RL – Cuba
09.03.2011 : A brief report on our first two days in Cuba "Cuba 2011 – La Habana to Hotel Moka".
Enjoy my birthday party at El Laguito and the lobster at El Templete :-)) !
06.03.2011 : Back from Cuba after an unforgettable trip filled with great memories –
Here is an "Introduction and Picture Gallery – Cuba 2011" – more reports will follow this coming week.
My deepest appreciation to Jimmy Ng and our Cuban friends !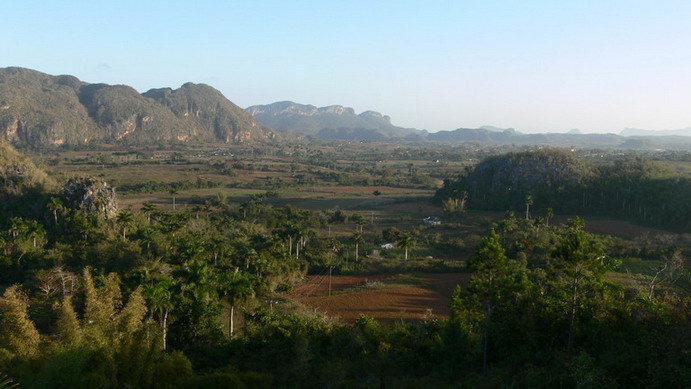 Cuba 2011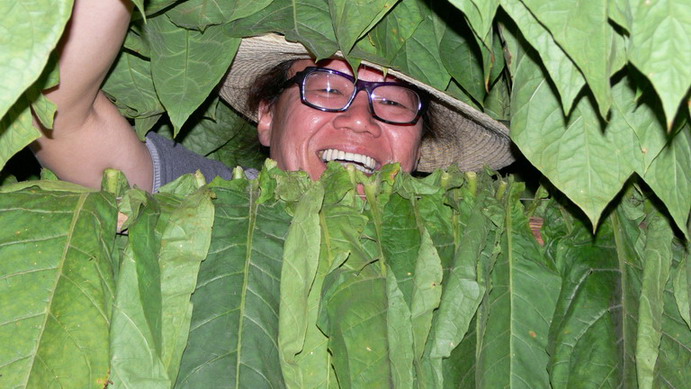 Cuba 2011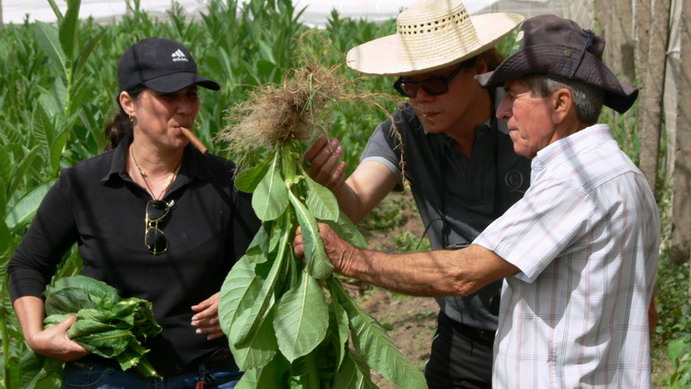 Cuba 2011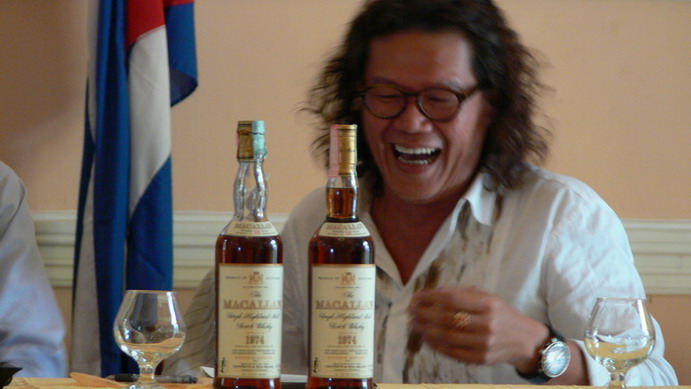 Cuba 2011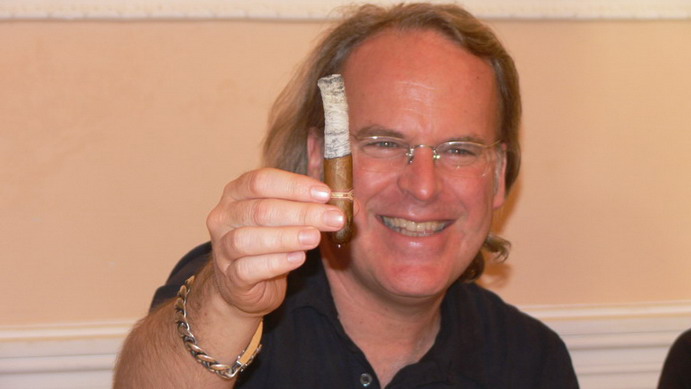 Cuba 2011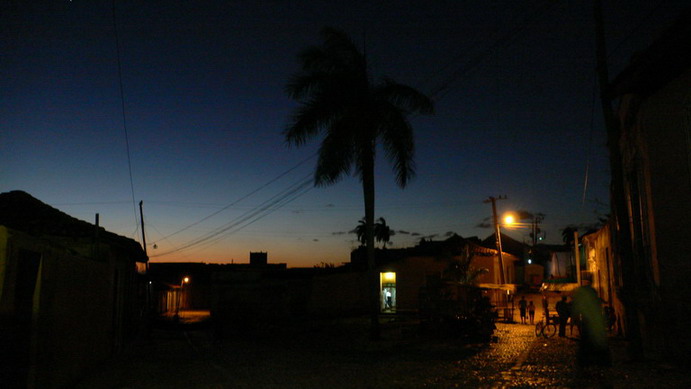 Cuba 2011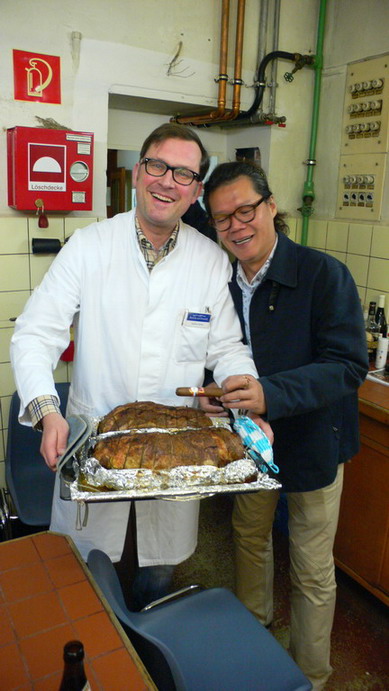 Wörrstadt 2011
February 2011 :  My good friend Jimmy from Singapore and I, are off to Cuba to enjoy 2 weeks touring the plantations, visiting places and meeting international friends in Havana gathered there for the Festival del Habano.
There will be an exclusive vintage tasting organized by Alex Iapichino and hosted by Jimmy as well as nice dinners with friends and interesting people as always. Looking forward to this exciting trip !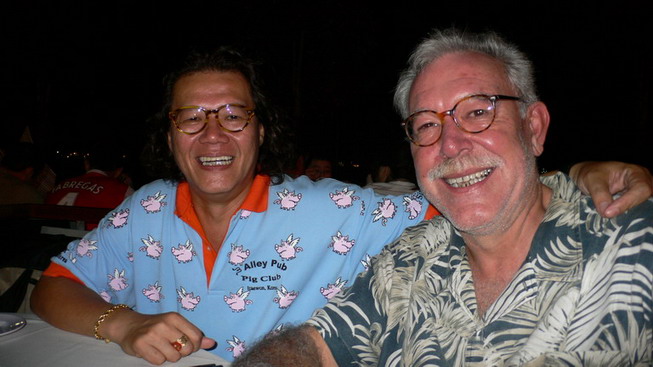 Jimmy & Nino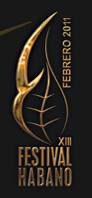 XIII Festival del Habano
08.02.2011 : Aus Wien kam ein Überraschungspackerl – gestern Abend wurde es genossen "Sachertorte und Eiswein" – Danke an Robert für diese feine Geste !
06.02.2011 : Here is one of the best – if not THE best – cigar reviews I've read so far "Arild's Review – Saint Luis Rey DC And Myself" – a truly fascinating personal journey in cigars. Enjoy !!
03.02.2011 : Might be the start of a new series "Andreas and Nino Smoking … LGC Immensos" – In any case, it was just the last episode of a tradition we share, quietly smoking in the office and sharing a good time.
24.01.2011 : Just received this mail from a good friend who escaped unharmed from today's Moscow Airport bombing – "60 Minutes And What Else ??".

22.01.2011 : Another Friday Fun with Andreas & Bernhard, another fine dinner "Massimo BHK 56 Custom Rolled Dinner"– Thanks Bill.
20.01.2011 : Following up on this story –"Update – Min Ron Nee II Edition – Rare Vintage Lanceros" – The box has now been authenticated and photographed in Hong Kong last month.
Thank you Min Ron Nee and Hamlet !!
17.01.2011 : I'd like to introduce some "Interesting Asian Blogs" that I have been following over the years and wanted to share.
15.01.2011 : Life is not just pigheads … Massimo cooked a delicious dinner last night "Waygu, Truffles And Noellas" – Buon Appetito !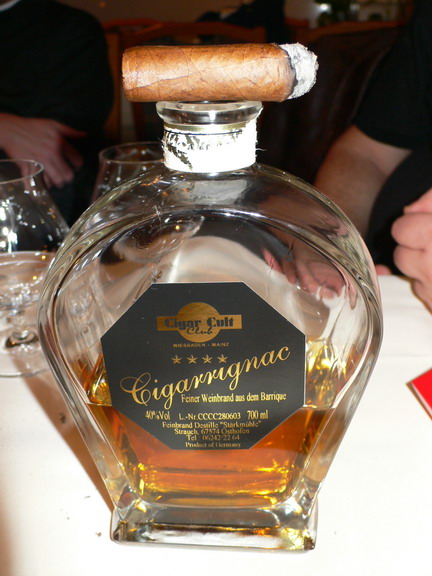 After Dinner Brandy
10.01.2011 : Our very special tradition : "Eating Pigheads in the rain / Sauköppe im Regen" – good old fun to start the year.
01.01.2011 : A very "Happy New Year 2011 !!" to all – here's how we celebrated at Massimo's.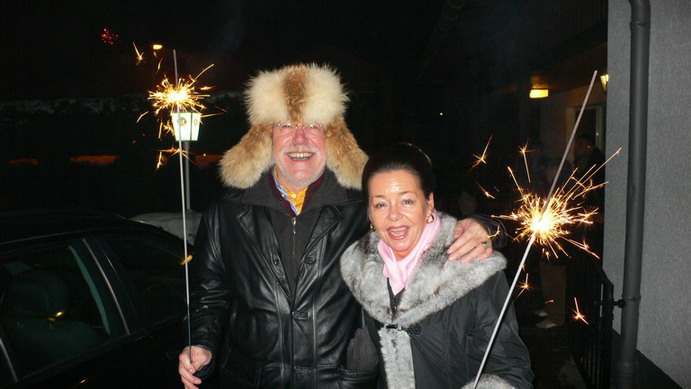 Happy New Year 2011 !!
Copyright Policy
The following sets out the copyright and usage policy for information and images on this website:
Information
Any information on this website may be freely used.
If this information is to be used in another website or a forum, an acknowledgement would be appreciated.
Linking to this website or to individual web-pages is permitted.
Direct duplication of web-pages is prohibited!
Images
All images are copyright.
The use of these images, other than for private, individual, non-commercial use is prohibited

Copyright 2011 © Ninos Flying Cigar