17 Aug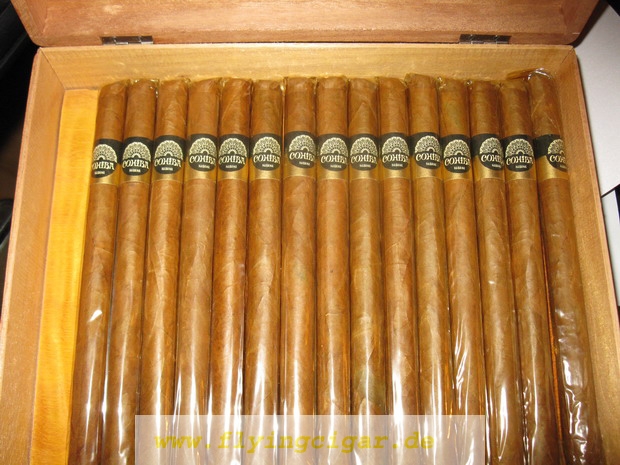 Cohiba Lanceros / Picture : Hamlet
August 2010
Below is the interesting cigar story I received from "Hamlet",  a Canadian friend who asked me for some assistance in gathering additional information.
I am very grateful to him for the permission to publish this story on my site as this find is quite exciting in cigar history.
We are speaking of Cubas's most famous brand still surrounded by mystery from their diplomatic state present origins.
Even today there is no other cigar factory that instils such an aura of elegance, secrecy and exclusivity such as the Cohiba factory of El Laguito in Havana.
Look out for an extensive report in a mayor cigar magazine soon.
Nino
-.-
A friend came over with a box of Lanceros that had been given to his father by the Cubans – these were diplomatic gifts, my friend's father was chief protocol officer for the Canadian Government and received them from the Cuban Ambassador in Canada in the early 70's.
He brought the box over, I immediately said fake, but the design was not even close to trying to copy the Cohiba bands we know so I got suspicious.
I then pulled out MRN's book and found them.
First design extremely rare made in 1969. Eureka, what a rush, felt like the Antique Road Show.
I was surprised when I found the bands in MRN book and then shock came in when he described then as extremely rare bands, let alone the cigars.
For a collector I would think these have value given there scarcity and they are the first Cohiba cigars made with the first Cohiba band and box.
According to MRN, this was the first design in 1969, they are extremely hard to find since this design only lasted about 6 months. There were two sizes of this band produced, these are the larger ones, not as rare as the smaller one, but still extremely rare. The cigars are in excellent shape, not dry at all. I do not know how they were stored, but from the look of them they were well kept.
These had to be made in 1969 if I am not mistaken since that was the only year the band was used.
It is a partial box of 50, with 31 sticks left.
The cigars are in beautiful condition with no cracks, they smell of cedar since the cedar sheath is still inside.
It is really curious to see the box has no markings at all.
Copyright for text and all photographs: Hamlet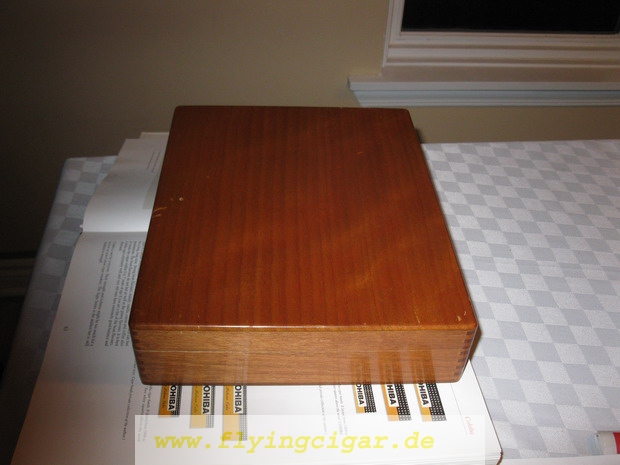 Cohiba Lanceros / Picture : Hamlet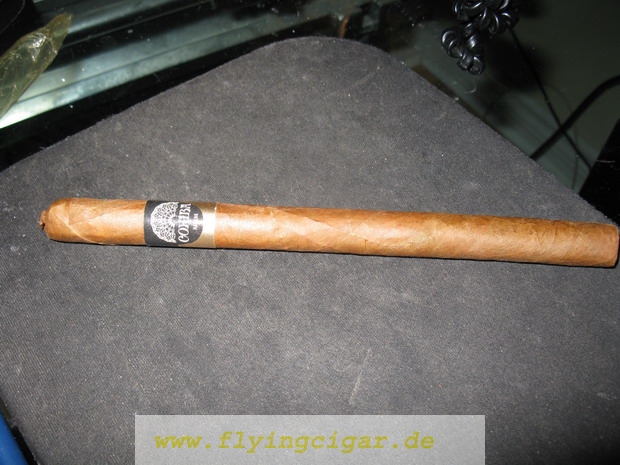 Cohiba Lanceros / Picture : Hamlet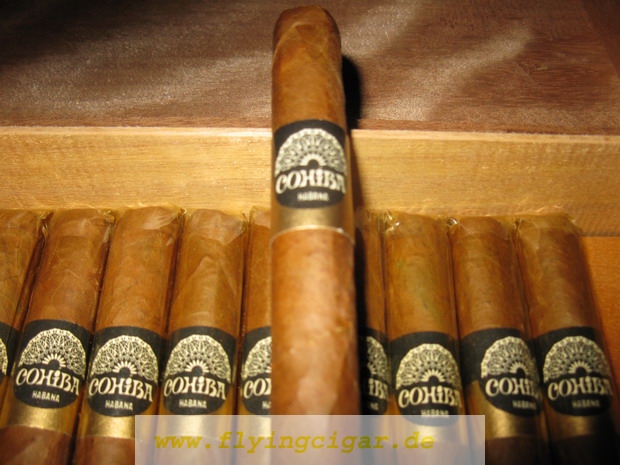 Cohiba Lanceros / Picture : Hamlet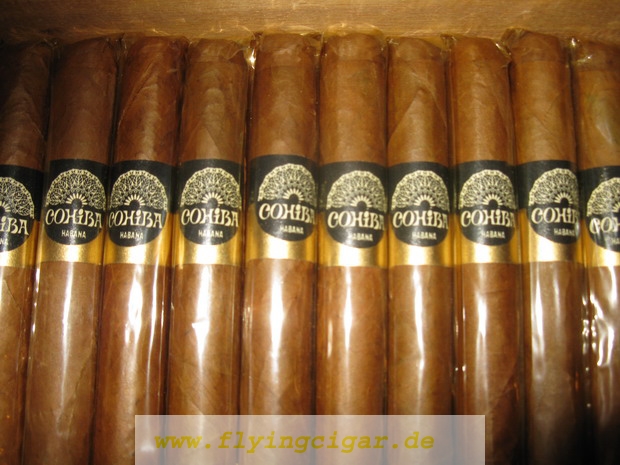 Cohiba Lanceros / Picture : Hamlet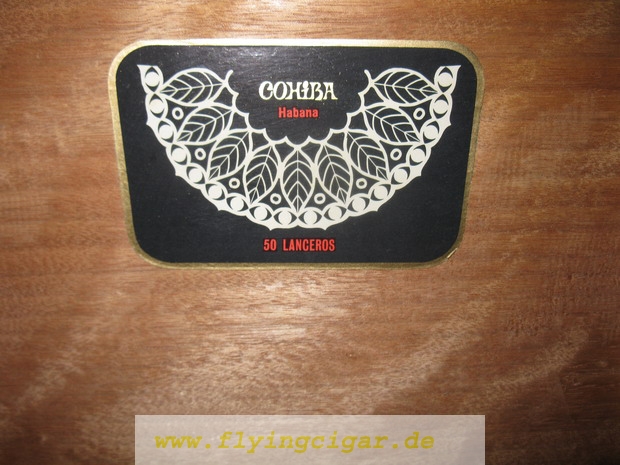 Cohiba Lanceros / Picture : Hamlet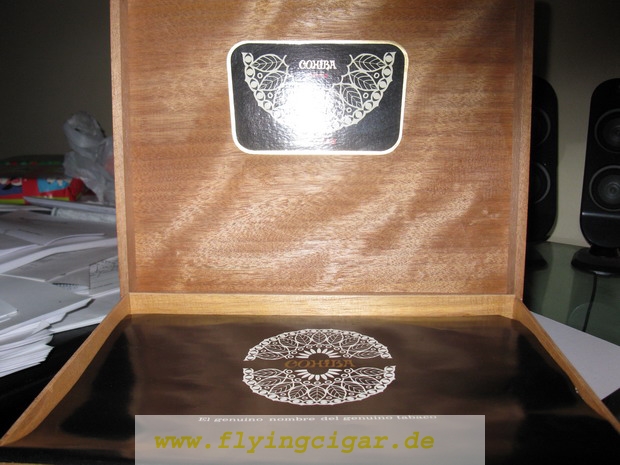 Cohiba Lanceros / Picture : Hamlet
Copyright 08-2010 © Ninos Flying Cigar