9 Jul
Selection of  "Cueto" custom rolled cigars
July 2009
Die 2 letzten  Umläufe meiner Laufbahn stehen bevor.
Ein Traummonat wird es – erst nach Bangkok und als letzten Umlauf und letzten on-duty Flug Singapur.
Die Zigarren sind bereit – es wird  leckeres geben.
-.-
The last 2 rotations of my career are coming up.
It will be a dream month – first to Bangkok and then my last rotation to Singapore and my last on-duty flight.
The cigars are ready – we will be smoking some yummy sticks.
Nino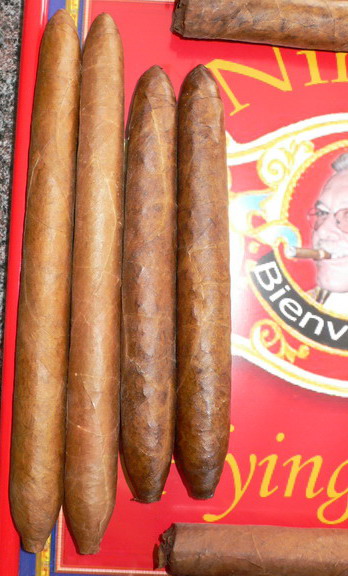 Cueto Diademas & Salomones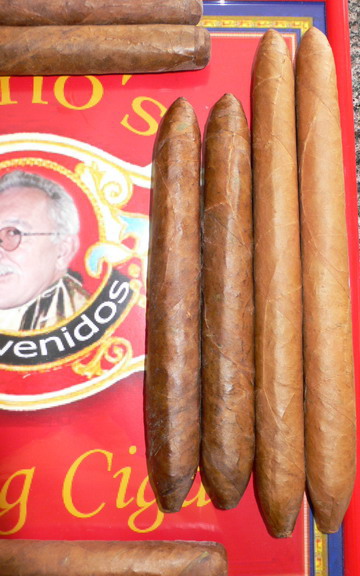 Cueto Salomones & Diademas
Sabrosos ………
Left : Reynaldo Petit Salomones – Center : Robaina Farm cigars – Right : Robaina Padrones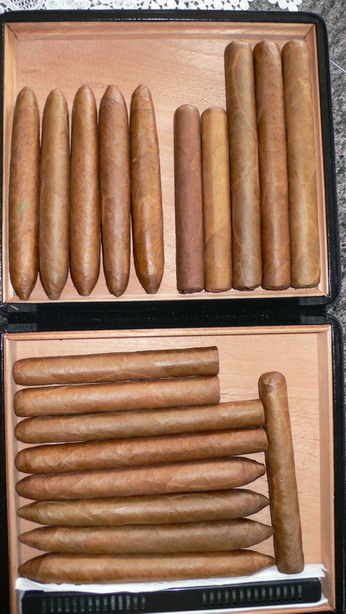 Top : Reynaldo & Robaina's custom rolled
Bottom : Custom Rolled selection by Sra. M.

Cueto Salomones
Copyright 07-2009 © Ninos Flying Cigar